Avaya Cloud Office is a cloud-based unified communications platform designed for small to medium-sized businesses.
It provides a complete business phone system hosted in the cloud, eliminating the need for complex on-premise hardware.
It brings together voice, video, messaging, conferencing, and collaboration tools into one intuitive application.
With its flexible scalability and easy management, It enables businesses to communicate and collaborate from anywhere, on any device.
In this comprehensive guide, we will explore the key features of Avaya Cloud Office, its use cases, pros and cons, pricing plans, and alternative options in the market.
Whether you are looking to upgrade your business communications or considering a switch to the cloud, this article covers everything you need to evaluate if this platform is the right solution for your needs.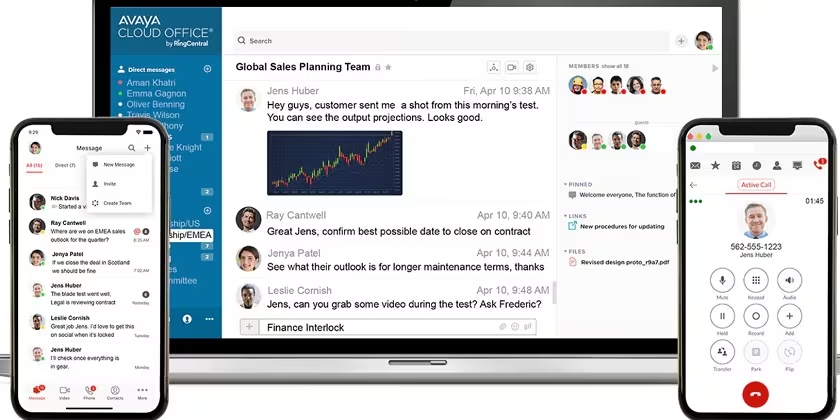 Features
1. Simple and Flexible Cloud PBX
It provides a complete business phone system delivered through the cloud. The cloud-based PBX handles call routing, management, call handling features, and more, eliminating the need for on-premise PBX hardware.
It is flexible to scale up or down as your business needs change. The system is kept up-to-date automatically, so there is no need for maintenance or manual upgrades.
2. Intuitive Mobile App
The Avaya Cloud Office mobile app enables users to make and receive calls, hold conferences, access voicemail, and see who is available – all from a smartphone.
The easy-to-use interface makes cloud-based communications highly mobile, so users can be productive from anywhere.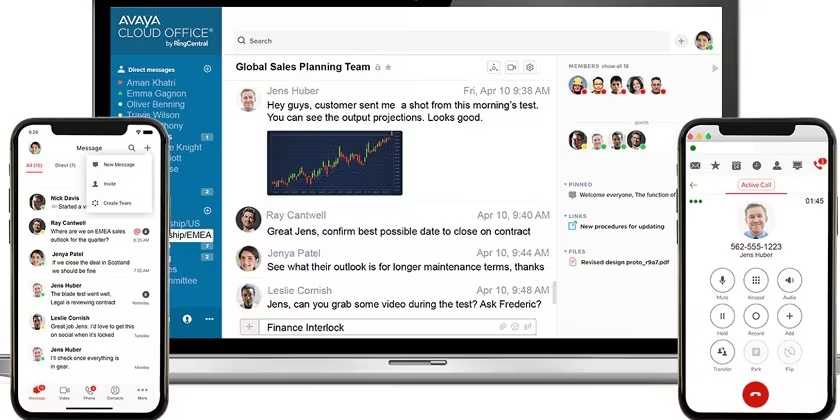 3. Omnichannel Customer Engagement
Its omnichannel customer engagement tools allow businesses to communicate with customers via voice, messaging, chat, and email – all from within the same platform.
This provides context and continuity across channels for superior customer experiences.
4. Unified Communications
The platform consolidates multiple communication tools including telephony, video conferencing, voicemail, instant messaging, and more into a single app.
This unified experience boosts productivity and enables seamless collaboration.
5. Contact Center Capabilities
The integrated contact center functionality allows businesses to easily configure automated attendants, call routing policies, queues, and manage customer contacts – all from the same admin portal.
Users can access the contact center tools from the desktop app or mobile app.
5. Flexible Video Meetings
Host HD video meetings from desktops, mobile devices, or conference room systems. The platform supports up to 200 participants per video meeting and up to 10 participants in HD video.
Customize meetings using screen sharing, whiteboarding, and annotating capabilities.
6. Enterprise Integrations
It integrates with over 100 business applications including Salesforce, Zendesk, Microsoft Teams, Google Workspace, and more.
These integrations optimize workflows and enable users to access communication tools from within everyday apps.
Use Cases for Avaya Cloud Office
1. Rapid Scalability
It is ideal for businesses with seasonal fluctuations or growth plans. It provides the flexibility to easily scale capacity up or down.
Adding more users to the system or increasing phone lines for a seasonal spike can be done with a few clicks in the admin portal.
2. Multi-Location Businesses
For businesses with multiple locations, It enables seamless connectivity. Users across locations can collaborate as if they are under one roof.
Site survivability keeps sites running independently even if the connection is disrupted.
3. Remote / Hybrid Workforce
The system makes it easy to manage a remote or hybrid workforce. The mobile app gives employees on-the-go full access to the business phone system.
Powerful remote collaboration features like video conferencing and screen sharing connect in-office and remote teams.
4. Contact Center Operations
Avaya Cloud Office provides complete contact center capabilities for effectively managing customer interactions.
Features like IVR menus, call routing, omnichannel queuing, and CRM integrations simplify contact center operations.
5. Startups
For startups and new businesses, It gets them up and running quickly, with no complex setup.
Startups can add lines and features as they grow to provide an enterprise-grade business phone solution.
6. BYOD (Bring Your Device)
The mobile app allows BYOD deployments, so employees can use the business phone system on their own iOS or Android smartphone.
This enhances mobility and eliminates the need to invest in desk phones.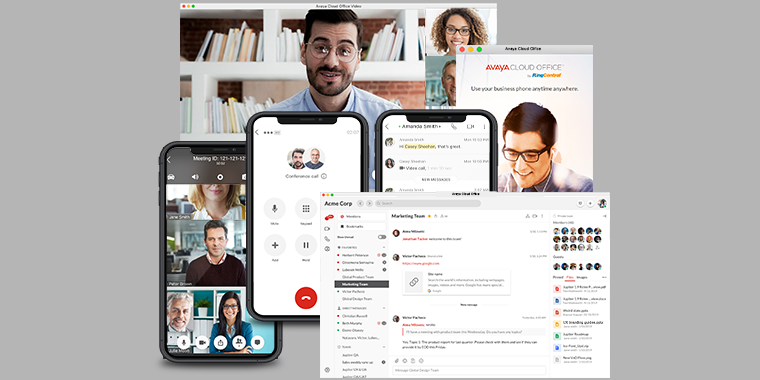 7. International Businesses
Cloud delivery makes it easy for multinational businesses to connect international locations and teams.
It provides centralized management across countries and lower calling costs for global collaboration.
Pros
1. Easy to Administer
It is designed to be simple for IT to manage. The streamlined web-based admin portal allows easy management of the entire system from one central dashboard.
2. Lower Cost
Operating in the cloud eliminates the high capital costs of purchasing PBX hardware and the ongoing expenses of maintenance, upgrades, and system management.
It runs as a subscription service paid monthly or yearly.
3. Automatic Updates
New features, updates, and enhancements are added automatically by Avaya so the system is always current.
This removes the headache of maintaining and updating on-premise solutions.
4. Geographic Redundancy
The platform leverages geographically dispersed data centers to provide built-in redundancy and minimize downtime risks.
If one data center faces an outage, connectivity is automatically failed over to another.
5. Enhanced Scalability
This platform scales up or down easily through the online portal to align with evolving business needs.
Adding more users or increasing capacity can be done instantly, without additional hardware.
6. Integrations and Customization
The Avaya Cloud Office API allows integration with many CRM, helpdesk, and other business apps.
Custom apps and integrations tailored to unique needs can also be built leveraging the open APIs.
7. Reliability
As a carrier-grade system, Avaya Cloud Office delivers high reliability of 99.999% uptime.
Redundant components eliminate single points of failure. Avaya has over 100 data centers globally to keep connectivity running 24/7.
8. Mobility
The mobile app keeps users connected from anywhere with full access to communicate and collaborate on the go.
Features like Find Me / Follow Me, presence, instant messaging, audio and video conferencing enhance mobile workflows.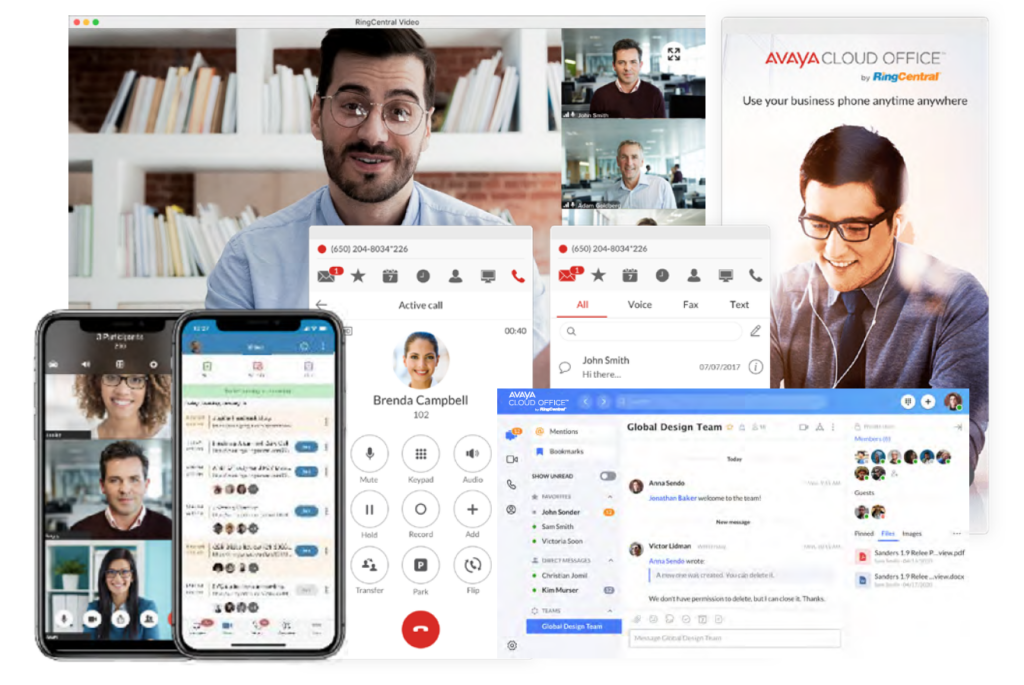 9. Improved Customer Service
Omnichannel engagement capabilities allow businesses to deliver superior customer experiences by interacting seamlessly via multiple channels of voice, and digital channels like chat, SMS, and social platforms.
Cons
1. Initial Transition
For companies switching from an existing on-premise phone system, the initial transition to the cloud requires some effort including data migration, user training, and reconfiguring call flows.
2. Learning Curve
While the system is designed for ease of use, there is a learning curve for users to get accustomed to the mobile app and web interface, especially for users who previously relied heavily on a desktop phone.
3. No Hard Phones
The solution focuses on softphones and mobile devices rather than traditional hard desk phones.
Companies that prefer IP desk phones will need to use a compatible SIP phone model.
4. Third-Party Dependence
Relying on Avaya's cloud platform leads to some loss of control.
Companies have to depend on Avaya for ongoing maintenance and global connectivity through their data centers.
5. Advanced Customization
While APIs allow some customization and app integration, companies requiring highly customized or proprietary call flows may find the system less flexible compared to on-premise options.
6. Limited Video Conferencing
The built-in video conferencing capabilities are suitable for small meetings but may not suffice for companies that need large video conferences with hundreds of participants.
7. International Limitations
Currently, the solution has limited availability in some international regions. The global cloud footprint is still expanding to offer the same level of service worldwide.
8. Audio Quality Concerns
As a cloud service, call quality is dependent on internet connectivity. Call quality may suffer more than on-premise solutions when internet bandwidth is constrained.
9. Cost at Scale
While the system offers excellent value for smaller businesses, costs can become substantial for large deployments with hundreds of users and many locations.
Avaya Cloud Office Pricing Plans
The Foundation Plan
For $20 per user/month get:
Cloud phone system
Desktop and mobile apps
Unlimited VoIP calls
Team messaging and file sharing
100-person video meetings
Interactive voice response system
On-demand call recording
1,000 monthly toll-free minutes
The Professional Plan
For $25 per user/month also receive:
200-person video meetings
2,500 monthly toll-free minutes
Call monitoring and analytics
Automatic call recording
The Elite Plan
For $35 per user/month enjoy:
Device status alerts
Unlimited cloud storage
All features from Foundation and Professional Plans
With the Foundation, Professional, and Elite plans, Avaya Cloud Office scales features and capabilities based on your business needs. Choose the right plan to get the optimal communication experience.
Alternatives of the Tool
1. RingCentral
Leading UCaaS provider with strong telephony and broad Unified Communications capabilities.
Comprehensive contact center features including omnichannel routing, and CRM integrations.
Plans for businesses of all sizes and robust mobile capabilities.
Higher pricing than Avaya Cloud Office for advanced features.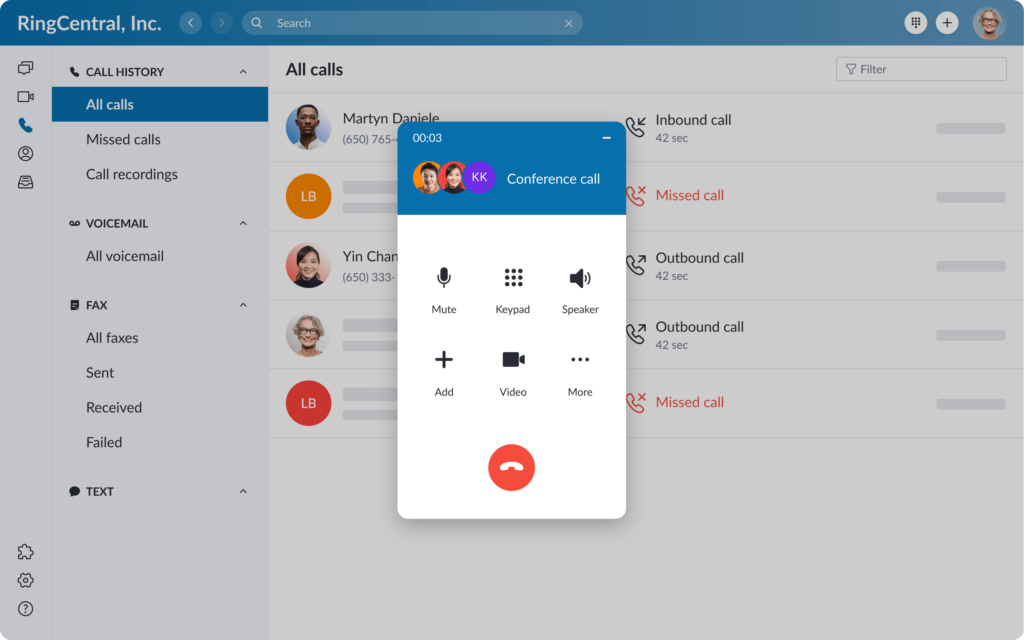 2. 8×8 X Series
Full-featured UCaaS combined with integrated contact center solution.
Packaged solutions are ideal for call centers of all sizes.
Leading video meetings and team chat apps.
Limited PSTN availability beyond North America.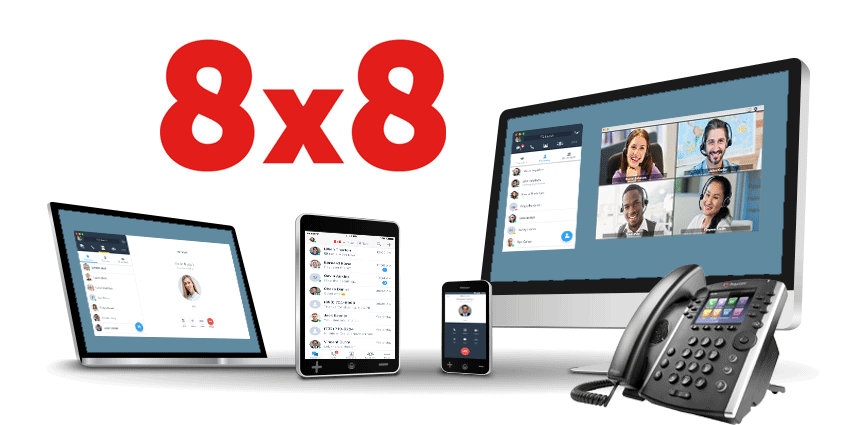 3. Nextiva
Reliable, enterprise-grade UCaaS focused on SMEs.
Competitive pricing with generous toll-free minutes.
Broad integrations with business apps via open APIs.
Not as strong as Avaya for large contact centers.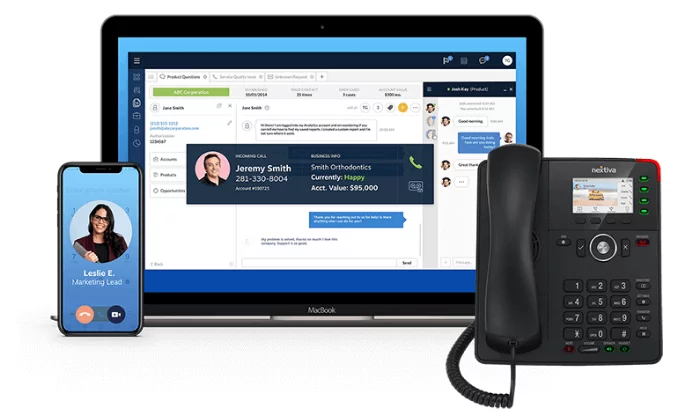 Conclusion
Avaya Cloud Office provides a feature-packed UCaaS tailored for SMBs looking to unite telephony, messaging, meetings, and contact centers onto a simple, flexible cloud platform. It brings enterprise-grade capabilities without the complexity.
While the solution has limitations like audio quality dependence on internet connections, it works well for smaller organizations with under 250 employees across domestic offices.
For multinational firms or larger contact centers, other solutions may be better suited. But for small and mid-market businesses seeking an affordable and easy-to-use cloud business communications platform, Avaya Cloud Office hits the sweet spot.
Frequently Asked Questions (FAQ)
Ques 1. How does Avaya Cloud work?
Ans: Avaya Cloud provides communication services through the cloud.
Ques 2. What are Avaya cloud services?
Ans: Avaya cloud services deliver UC, CC, and CP solutions via the cloud.
Ques 3. What is Cloud Office?
Ans: Cloud Office is a cloud-based business communications platform.
Ques 4. What is Avaya in BPO?
Ans: Avaya provides communication solutions for BPOs.
Ques 5. Is Avaya Cloud Office free?
Ans: No, Avaya Cloud Office is a paid subscription service.