Rich Communication Services (RCS) is an exciting new messaging protocol that aims to replace SMS.
RCS brings messaging into the modern smartphone era with an experience closer to popular over-the-top messaging apps like WhatsApp or iMessage, while being built directly into the native messaging apps on Android smartphones.
With RCS, businesses can also engage directly with customers through rich, interactive brand messaging.
This guide will explain what RCS is, its key features, business benefits, top CPaaS providers, pros and cons. Read on to learn everything you need to know about Rich Communication Services.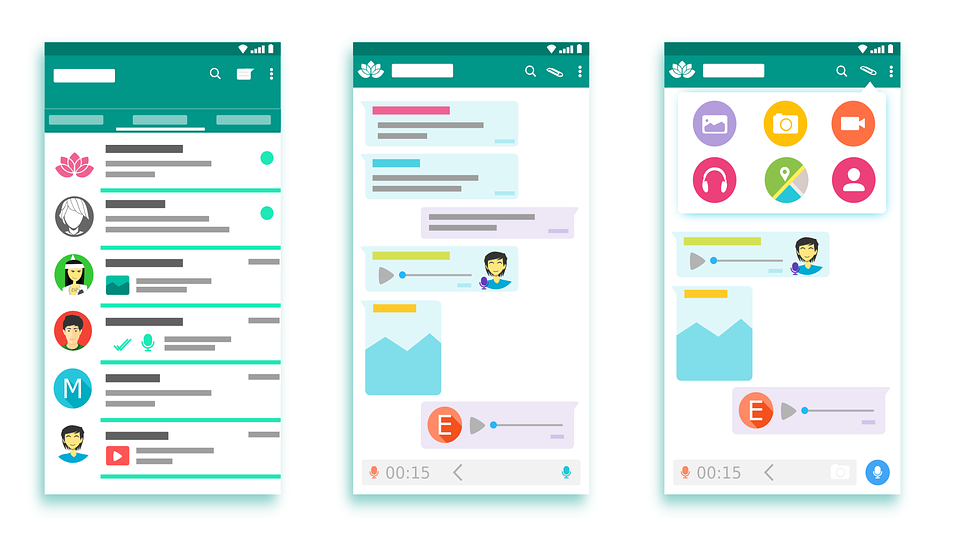 What is Rich Communications Services?
Rich Communication Services (RCS) is a communication protocol that upgrades traditional SMS text messaging with new features and capabilities.
It is the next generation of messaging, approved by the GSMA industry group and designed as an open, operator-led standard.
The goal of RCS is to provide a richer and more interactive messaging experience across multiple platforms. It enables features like:
High-resolution photo and video sharing
Large file transfers up to 100 MB
Group chat for up to 100 participants
Typing indicators and reading receipts
Location sharing
Enriched calling with upgraded voice-over IP calling
Business messaging with verified sender IDs and interactivity
RCS aims to bring text messaging more in line with popular over-the-top messaging apps.
It upgrades the legacy SMS protocol used since the beginning of mobile communication with a more modern, feature-rich experience.
RCS messaging is built directly into the native messaging apps on smartphones with Android. On Android phones, the Messages app is upgraded with RCS capabilities. This provides a seamless experience without needing to download additional apps.
Apple's iMessage provides similar capabilities, but it is a proprietary system that only works between iPhones.
RCS aims to provide an enhanced messaging solution across Android devices and carriers with universal interconnectivity.
What Makes Rich Communications Services Unique?
Several key capabilities make Rich Communication Services unique compared to traditional SMS and MMS: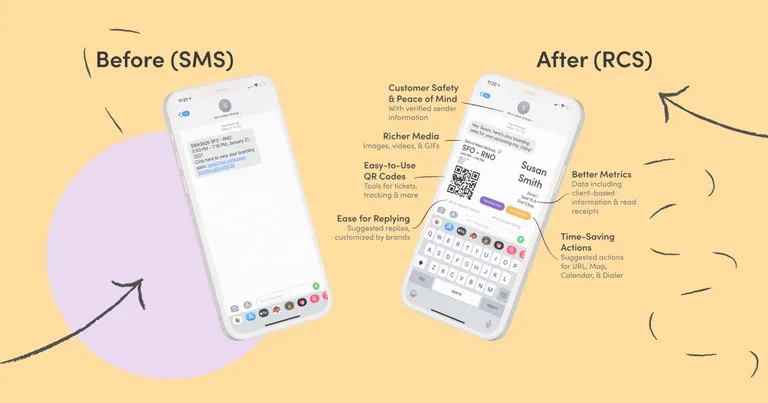 1. Media and File Sharing
One major upgrade with RCS is the ability to share high-quality photos, videos, and large files up to 100MB.
SMS is limited to small texts of 160 characters without media attachments. MMS can share media but is limited to small, compressed files.
With RCS, messaging becomes multimedia-rich.
2. Group Chats
SMS has no native support for group messaging. RCS introduces the ability to create group chats for up to 100 participants.
This brings messaging more in line with chat apps like WhatsApp.
3. Read Receipts and Typing Indicators
RCS shows when messages are delivered and read via receipts. Senders can see typing indicators that show when recipients are actively typing.
This brings the immediacy and interactivity of IP messaging.
4. Enriched Calling
RCS enhances 1-to-1 calling with upgraded voice-over IP calling features.
This includes high-definition voice and video calling. Callers can easily share media during calls.
5. Business Messaging
RCS enables businesses to send verified, interactive messages directly to consumers.
Features like clickable buttons, carousels, and reminders create engaging brand messaging.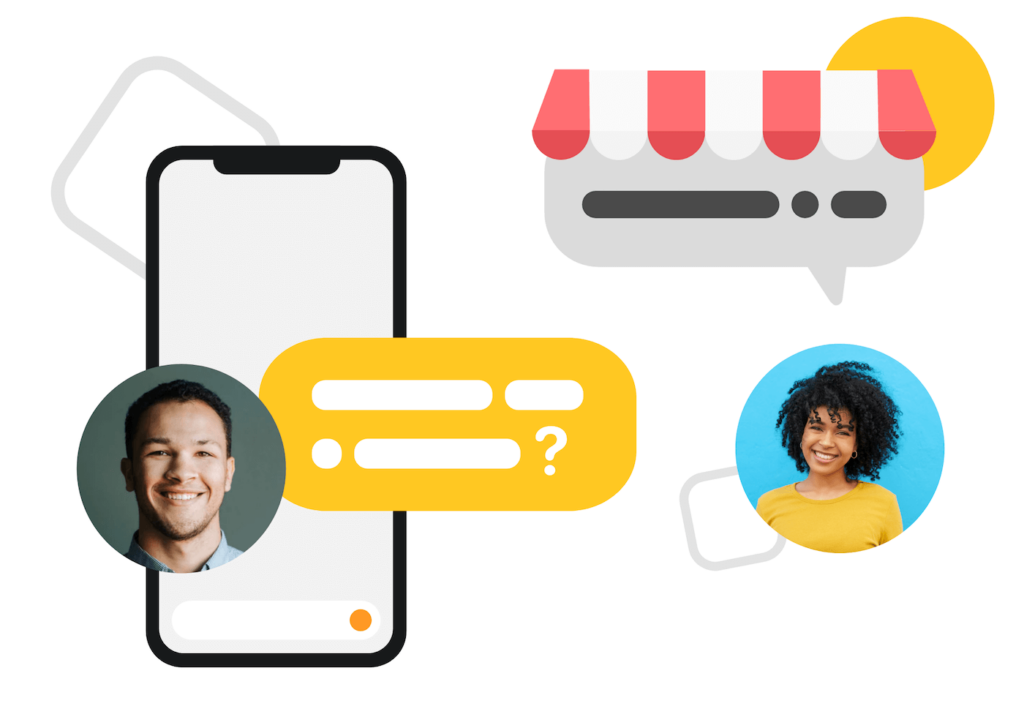 6. Universal Profile
RCS is based on the Universal Profile standard that ensures interconnectivity between devices and carriers.
This provides a consistent experience across Android devices.
7. Native Integration
RCS messaging is natively integrated into the Messages app on Android.
This means users can access RCS features in their default messaging application without downloading additional apps.
Business Benefits of Rich Communication Services
For enterprises and brands, RCS business messaging unlocks a new channel to engage consumers in more engaging, interactive ways through native messaging.
Key business benefits of RCS include:
Increase user engagement – RCS clicks, actions, and responses are 3-10x higher than SMS.
Build loyalty – Send offers, coupons, event invites, interactive quizzes, and more.
Improve customer service – Enable appointment booking, account alerts, order notifications, and two-way messaging at scale.
Lower costs – RCS uses existing mobile data networks which cost less than SMS.
Measure performance – Track message delivery, reads, clicks, and responses.
Universal reach – Works across Android devices, unlike iMessage which is limited to iOS.
Trusted identity – Verified business numbers build consumer confidence.
Stand out – Get noticed with eye-catching images, GIFs, videos, and carousels.
Get personal – Segment messages with variable text and images.
Automate campaigns – Schedule messages and use two-way messaging.
With rich media, interactivity, and analytics, RCS business messaging gives brands a messaging channel that can grab attention like display advertising and engage users at scale like email.
Early adopters of RCS are seeing open rates over 90% and click-through rates around 40%.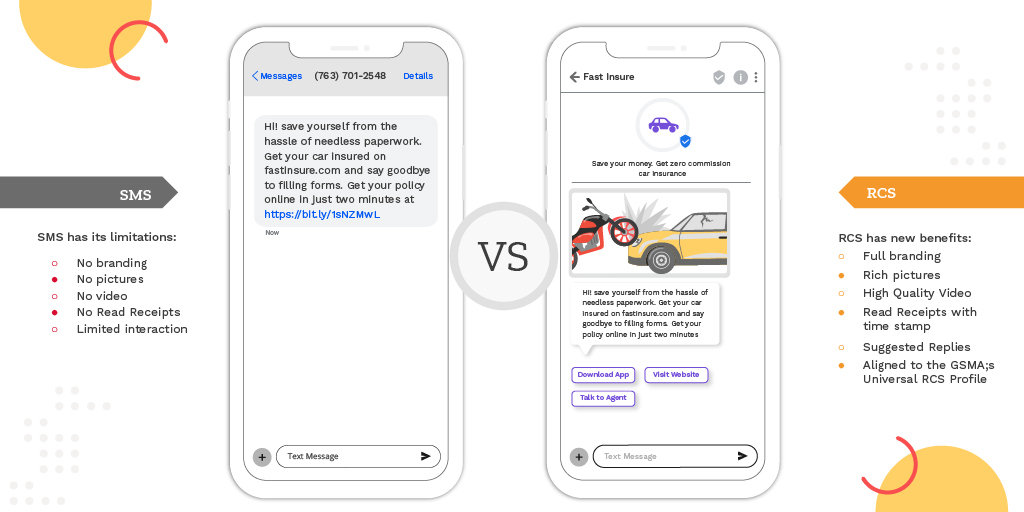 CPaaS Providers with RCS Messaging APIs
Communications Platform-as-a-Service (CPaaS) providers offer RCS messaging APIs that enable developers to easily add RCS capabilities into their business apps and software.
Here are 5 leading options:
1. Twilio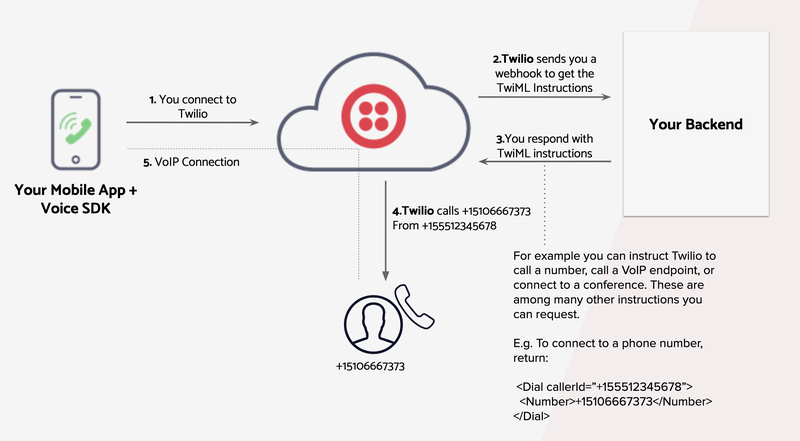 Twilio offers a robust RCS messaging API that supports both one-to-one and group messaging.
It allows the sending of rich cards, suggestions, carousels, and more.
Twilio also provides tools to track message delivery, carry out sentiment analysis, and build bots. Its global reach and carrier partnerships make it a top choice.
2. MessageBird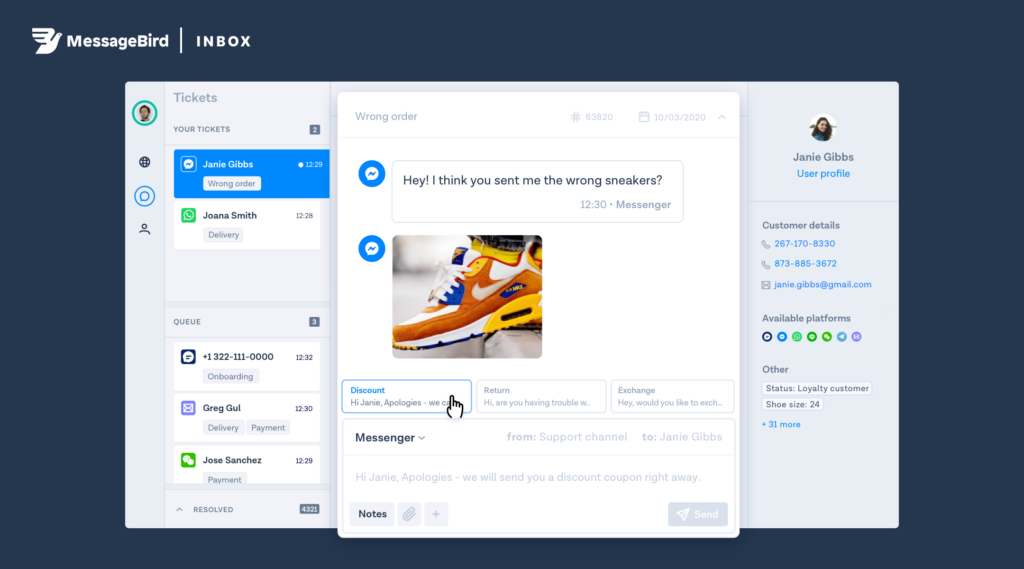 MessageBird has partnerships with carriers worldwide to enable RCS messaging in over 180 countries.
Its omnichannel CPaaS platform also supports SMS, Voice, WhatsApp and Live Chat.
Advanced features like dynamic notifications, branded sender ID, and sentiment analysis provide enhanced customer experiences.
3. Vonage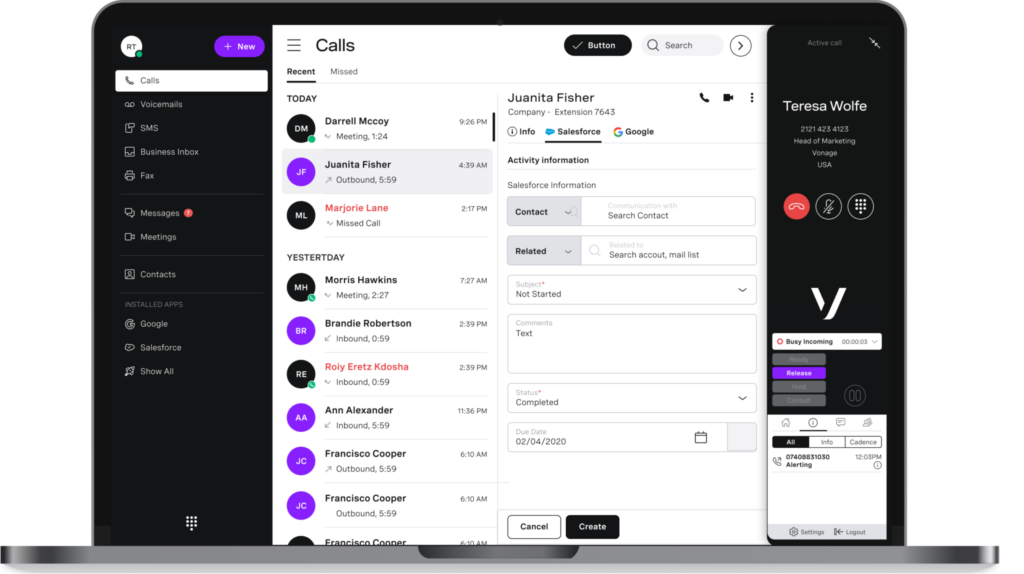 Vonage provides programmable RCS APIs to send multimedia messages with high deliverability rates.
It supports rich cards, carousels, suggestions, and one-to-one messaging.
Vonage also offers a Messages API Suite with verification, 2FA, and alerts capabilities. It has robust developer tools and global support.
4. Infobip
Infobip offers an RCS Business Messaging API to engage customers using rich media, suggestions, and interactivity.
It provides detailed analytics on message performance. Infobip also has extensive regional carrier connectivity for reliable global messaging.
Its omnichannel engagement options include SMS, email, push, and WhatsApp messaging.
5. Sinch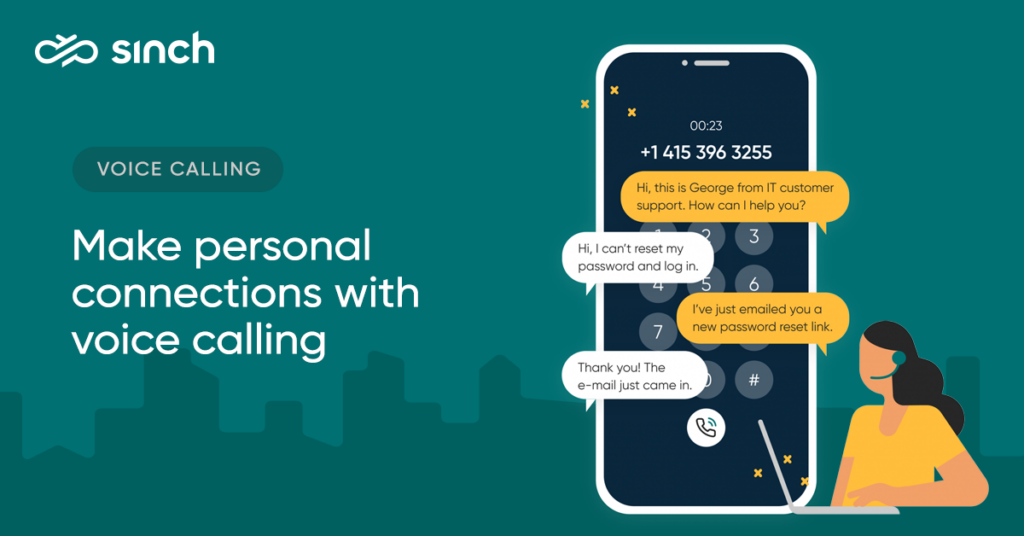 Sinch has an RCS messaging API that enables brands to have personalized and interactive conversations with customers.
It supports rich cards, carousels, and suggestions. The Conversation API provides easy RCS integration into business apps and workflows. Sinch also provides messaging capabilities for SMS, Voice, and WhatsApp
These CPaaS platforms allow developers to tap into RCS networks globally through API integration, avoiding the complexity of RCS implementation directly with carriers.
They provide simple SDKs, webhooks, code samples, and support to enable RCS rapidly.
The Pros and Cons of Rich Communications Services
It aims to provide the next generation of text messaging with an experience that matches modern chat apps.
Like any new technology, there are both advantages and drawbacks to consider:
Pros:
Richer messaging with photos, videos, GIFs, and large files
Group chat support for up to 100 participants
Shows delivered, read receipts, and typing indicators
Enables verified business messaging at scale
Works within native Android messaging app
Universal interconnectivity across Android devices
Leverages existing mobile data networks
Cons:
Requires dual SIM for SMS/RCS fallback on the same device
RCS-enabled phone numbers needed to use features
Large media attachments consume mobile data
Lacks encryption end-to-end like iMessage or WhatsApp
Apple does not support RCS currently
Adoption is dependent on carriers upgrading networks
Extra business costs for brands to manage RCS messaging
While RCS delivers major improvements over legacy SMS, there are still gaps compared to established OTT apps.
However its integration into native messaging apps can help drive mass adoption over time as networks, devices, and businesses support RCS messaging.
RCS Messaging vs. SMS vs. MMS
To understand the benefits RCS introduces, it helps to compare it against traditional messaging protocols like SMS and MMS:
SMS
Text only up to 160 characters
No media sharing capabilities
No group messaging
No delivery receipts
Limited formatting like bold and italics
Works on all mobile phones
MMS
Allows photo, audio, and video attachments
Attachment size limited to around 300KB
Compresses media reducing quality
Higher cost than SMS
Poor group chat support
No typing indicators or read receipts
RCS
High res photo, video, file sharing up to 100MB
Native group chats with up to 100 people
Shows message status and typing notifications
Works within default messaging apps on Android
Enables verified business messaging
Leverages mobile data rather than SMS network
While RCS lacks the end-to-end encryption of apps like WhatsApp, the trade-off is universal reach and interoperability across Android devices and carriers.
And for businesses, RCS provides a channel that slashes open rates and engagement.
Conclusion
RCS delivers the foundation for the future of messaging by bringing texting into the smartphone era.
With its rich capabilities for media sharing, group chats, read receipts, and business messaging, RCS offers an upgrade path from basic SMS and MMS to meet modern communication demands.
As network upgrades continue globally and more brands adopt RCS business messaging, the protocol aims to achieve universal reach across Android devices.
RCS brings messaging closer in line to chat apps while integrated natively on smartphones. While adoption is still growing, RCS paves the way for the next generation of messaging.
Frequently Asked Questions (FAQ)
Ques 1. What phones are compatible with RCS?
Ans. Most modern Android smartphones support RCS messaging through the Android Messages app. Check with your carrier as support varies.
Ques 2. Does RCS work on iPhones?
Ans. Currently, iPhones do not support RCS as Apple has not adopted the standard. RCS is limited to Android devices.
Ques 3. Is RCS secure?
Ans. RCS uses basic transport layer security for encryption in transit. But it lacks end-to-end encryption offered by apps like iMessage, WhatsApp, and Signal.
Ques 4. Can I use RCS if the other person doesn't have it?
Ans. Yes, RCS falls back to SMS messaging when communicating with non-RCS contacts and devices.
Ques 5. Are RCS messages free?
Ans. RCS uses your mobile data, so you only pay your standard data costs. No SMS charges. However large attachments will consume more data.