A softswitch is a software-based call processing system that connects telephone calls from one phone line to another.
Unlike traditional hardwired telephone switches, a softswitch uses software running on commercial servers to route calls.
It provides call control, signaling, call setup, and advanced features like interactive voice response.
Softswitches interwork with other communications protocols and support services like voicemail, conferencing and toll-free calling across circuit-switched and packet networks.
They enable the deployment of Voice over IP networks and cloud-based telephony.
Leading vendors of Softswitch platforms include Cisco, Avaya, Ericsson, Nokia, and Oracle. Softswitches play a key role in transitioning telecom networks from analog landlines to next-generation voice services.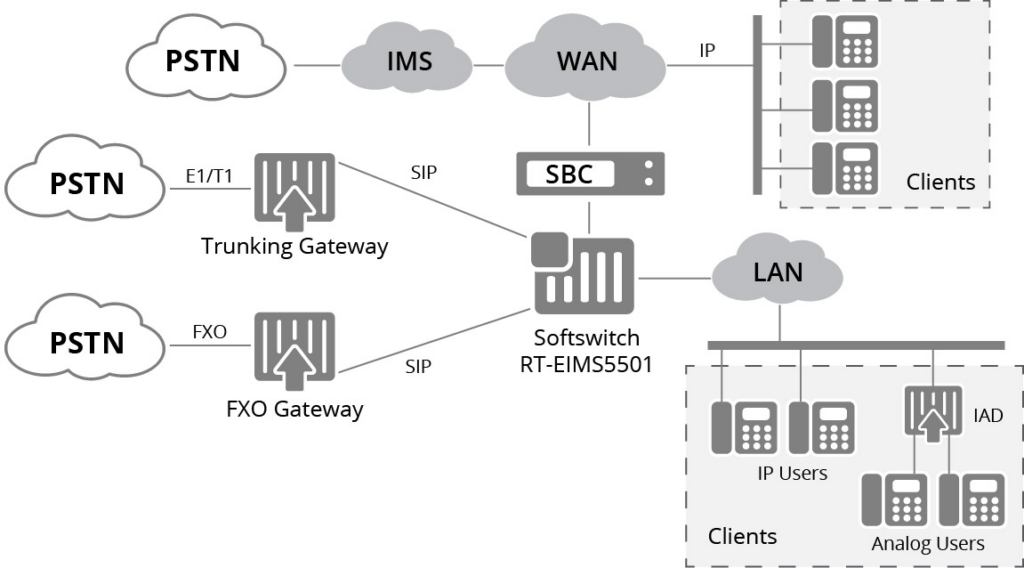 How Softswitches Work?
Softswitches use layered software architecture and protocols to route calls between endpoints across packet networks.
1. Call Control Layer
Handles call signaling, routing, and registration of endpoints.
Processes call and maintains session state information.
2. Service Logic
Implements calling features like voicemail, conferencing, etc.
Applies services such as number translation, and call forwarding.
3. Protocol Interworking
Converts between different signaling protocols.
Interfaces with SS7, SIP, H.323, MGCP, etc.
4. Media Processing
Digital signal processing for codecs, echo cancellation, etc.
Ensures voice quality requirements are met.
Together these layers enable a softswitch to set up and manage voice and multimedia communications.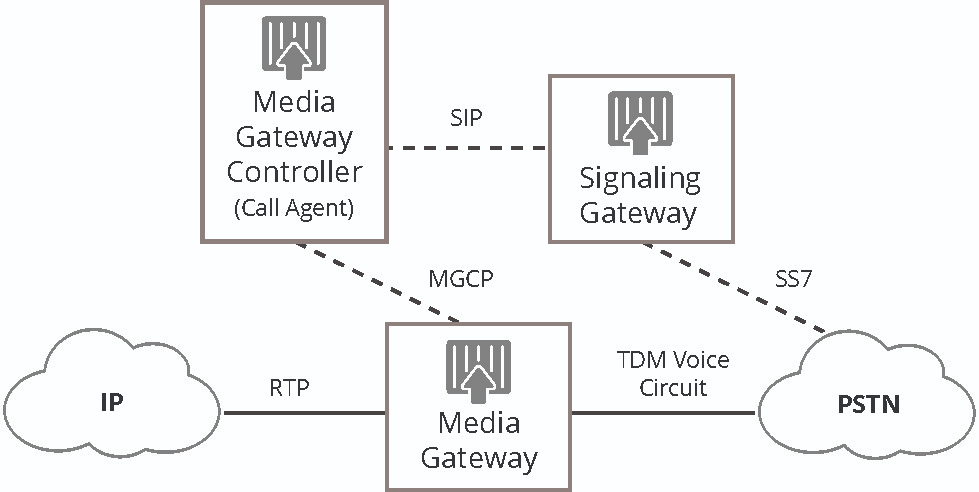 Benefits of Softswitches
Softswitches offer advantages over traditional circuit-switched networks:
Software-based, easier to develop services.
Virtualized, can deploy on cloud infrastructure.
Scalable to handle more traffic by adding servers.
Interoperable with different protocols and interfaces.
Cost-effective compared to legacy hardware switches.
Enable centralized control and management.
Simplify deployment of VoIP and next-gen networks.
Softswitch System Components
A Softswitch system consists of the call agent server and various interconnected hardware devices:
Call Agent Server: The core software performing call control, signaling, and service logic functions. Runs on commercial servers.
Gateways: Convert between PSTN, SS7, and VoIP networks for call connectivity.
Edge Devices: Endpoints like IP phones, and ATA adapters connecting to the system.
Media Servers: Provide media processing capabilities for video, conferencing, etc.
Application Servers: Additional servers for value-added services like interactive voice response.
Softswitch Deployment Models
Softswitches can be deployed in different network architectures:
Wholesale Carrier Model: Interconnecting VoIP providers and traditional telcos through SIP trunking and SS7.
Enterprise Model: Replacing PBXs to enable unified communications within a company.
Hosted IP Centrex: Delivering multi-tenant IP PBX capabilities over the cloud.
Access Gateway: Connecting PSTN calls to VoIP endpoints.
Challenges in Softswitch Implementations
Some challenges faced in softswitch deployments:
Integration complexity with legacy systems and protocols.
Maintaining voice quality and reliability.
Call capacity limits require additional servers.
Upgrading to support new standards and endpoints.
Latency management for real-time media.
Security considerations due to software-based media processing.
Lack of support personnel familiar with softswitch administration.
The Future of Softswitches
Some expected innovations in the evolution of soft switches:
Transition to pure cloud-based virtualized infrastructure.
Embedded media processing instead of external media servers.
Leveraging AI to automate network operations and optimization.
Programmable architectures using software-defined networking.
Universal softswitches interworking all communication protocols.
Closer integration with web APIs and communication platforms.
Managed through web portals instead of CLI.
Softswitches will continue to gain adoption leading to the convergence of voice, data, and mobile networks.
Frequently Asked Questions (FAQ)
Ques 1. How is a softswitch different from traditional PBX?
Ans. Softswitches use software instead of hardware for call control. They also route calls over IP networks and interface with PSTN.
Ques 2. What protocols do softswitches support?
Ans. Most softswitches support SIP, H.323, MGCP, and interwork with SS7 to interface with PSTN and legacy systems.
Ques 3. Where is a softswitch physically located?
Ans. The call agent software runs on commercial off-the-shelf servers. Redundant servers can be set up for high availability.
Ques 4. Does a softswitch require special phones?
Ans. Softswitches work with SIP-based IP phones, software phones, IP DECT, and WiFi phones. Legacy phones need analog terminal adapters.
Ques 5. Can softswitches be used with mobile networks?
Ans. Yes, softswitches can provide interconnection between VoIP and cellular networks for end-to-end call connectivity.