Google Voice deals in phone number, voicemail, and call forwarding services. While primarily aimed at individual consumers, Google Voice also has features that can benefit small businesses.
In this article, we will look at using Google Voice in a business context, including its pricing structure, key features, and pros and cons compared to traditional business phone services.
Whether you are a freelancer, solo entrepreneur, or small business owner, this overview will help you decide if Google Voice is suitable for your communication needs.
With its low cost and variety of useful features, Google Voice is worth considering as a business phone system.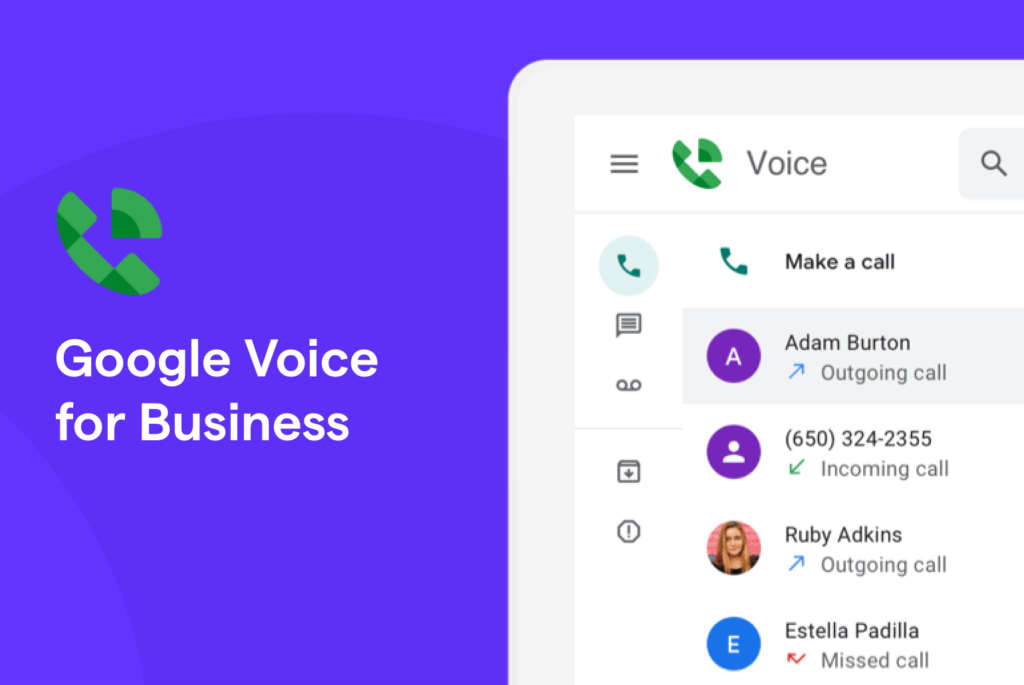 What is Google Voice?
Google Voice is a telephony service offered by Google that provides call forwarding, voicemail transcription, SMS messaging, and other features for personal phone numbers and business phone systems.
With Google Voice, users can get a free phone number that works with the service and ring multiple phones to receive incoming calls.
For businesses, Google Voice offers call routing, real-time call monitoring, voicemail-to-text transcription, customized greetings, conference calling, and other tools to unify communications and streamline operations.
Google Voice for Business brings together all of a company's phones, including landlines, mobiles, and VoIP numbers, under one centralized phone system in the cloud.
How Does It Work?
Google Voice utilizes Voice over IP (VoIP) technology to route calls over the internet. When someone calls a Google Voice number, the service identifies the caller by their phone number and finds the linked forwarding numbers to ring simultaneously.
If the call goes to voicemail, Google Voice transcribes the message and sends it to the user via email or text message. Users can also send and receive text messages from their Google Voice number and access voicemails and texts from any device.
For businesses, Google Voice centralizes communication by linking all company numbers to one account.
It allows calls to ring multiple users at once until someone answers. Businesses get dedicated business phone numbers with custom greetings and menus to route calls. Voicemails are transcribed into text for easier access.
With the Google Voice mobile app and web interface, employees can place and receive calls from their business number when away from their desks. The service also provides call logs, reporting, conference calling, auto attendants, and other tools to manage business communication.
Google Voice for Business Pricing and Plans
Google Voice offers several pricing tiers for businesses:
Free Plan:
1 phone number
Voicemail transcription
Call forwarding
Text messaging
Basic call screening and blocking
Google Workspace Individual Plan – $10/month:
1 phone number
All Free plan features
Custom greetings
Voicemail recording
Call routing
Google Workspace Business Standard – $20/user/month:
Up to 25 phone numbers
All Individual plan features
Centralized management
Ring groups
Call queues
Detailed call logs and reporting
Google Workspace Business Plus – $25/user/month:
Unlimited phone numbers
All Business Standard features
Conference calling
Automatic call recording
Enhanced security and compliance
There are also larger enterprise plans available for bigger companies. Overall, Google Voice offers a flexible and scalable solution suitable for solopreneurs up to large corporations. Businesses only pay for active users on their plans.
Key Features
Google Voice provides a robust set of features to help unify business communication and streamline operations. Here are some of the key capabilities:
1. Intelligent Call Routing
Configure automatic call forwarding, ring groups, call queues, and advanced routing rules.
Send calls to the right people or departments based on caller ID, time of day, and other criteria.
Eliminate phone tags and missed calls with smart call directions.
2. Voicemail Transcription
Google Voice automatically transcribes voicemails and sends them to your inbox.
Read or search voicemail messages instead of listening to audio recordings.
Quickly scan for important information within long voicemail transcripts.
Increase productivity by accessing voicemails as text.
3. Ring Groups
Set up ring groups to have a single number ring multiple people simultaneously.
Calls ring all group members at once until someone answers.
Perfect for departments like sales, support, accounting, etc.
Ensures callers reach a live person without hold times.
4. Call Queues
For call centers, create structured call queues to route callers.
Callers are put on hold and distributed to agents in order.
Route callers based on agent availability, skills, and priority levels.
Improve customer satisfaction with call routing.
5. Conference Calling
Google Voice enables conference calls for up to 10 participants directly in Gmail.
Hold structured meetings by bringing remote teams together on a call.
Share ideas and make decisions more efficiently without expensive third-party services.
Record conference calls for future reference.
Pros and Cons
Google Voice for business offers many benefits but also has some drawbacks to consider:
Pros
Affordable flat-rate pricing
Unified business phone system in the cloud
Scales easily as your team grows
Flexible call management features
Transcribes voicemails into text
Works with iOS and Android apps
No need to port numbers
Dedicated business phone numbers
Integrates with Google Workspace and CRM tools
Cons
Requires good internet connection to function
Limited video call support
No option for custom-hold music
Cannot make emergency calls
Some limitations for toll-free numbers
Not as full-featured as VoIP providers
No physical desk phones, hardware rentals
Lacks E911 services and compliance
Overall, Google Voice offers outstanding value and capabilities for most small businesses.
However, larger enterprises may want richer PBX features, video calling, emergency services, and full E911 compliance.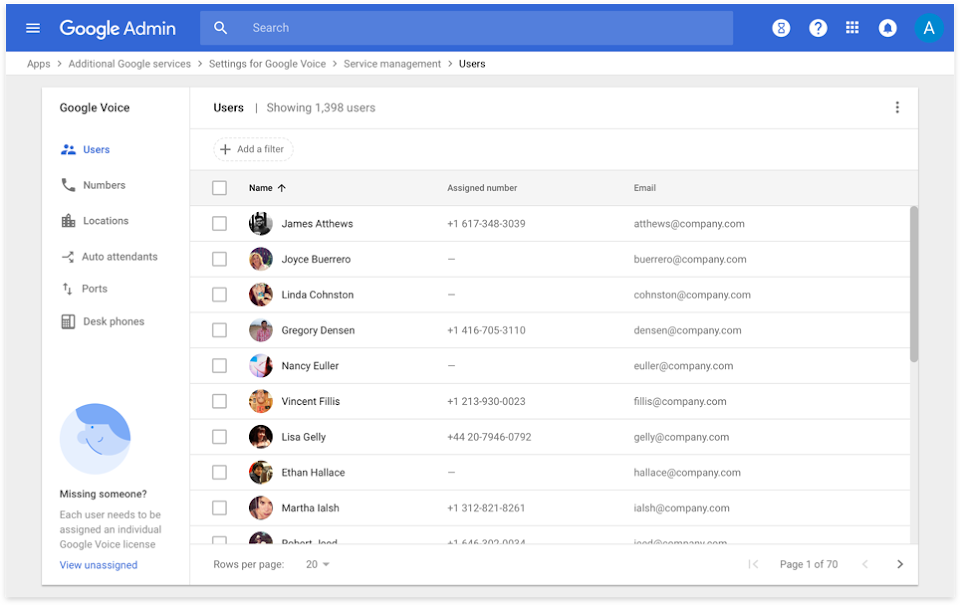 Google Voice for Business Limitations
While Google Voice provides helpful phone management tools for SMBs, there are some limitations to note:
No Emergency Calling – Google Voice cannot place emergency calls or access enhanced 911 services. An alternate carrier is required.
Toll-Free Numbers – Options for toll-free numbers are restricted compared to some other providers.
Desk Phones – No traditional office desk phones are available. The service relies on mobile apps, softphones, and bridging hardware.
Local Number Porting – Porting existing local numbers requires users to maintain their old carrier service.
Music on Hold – Google Voice does not support custom hold music or messaging for callers in queues.
Video Calling – Native video call support is limited outside of conference calls. Third-party apps can enable video chat.
Maximum Call Participants – Conference calls max out at 10 participants. For larger groups, another service is needed.
Call Recording Consent – Google Voice call recording features may not meet two-party consent laws in all regions.
Compliance Controls – Options for compliance, encryption, and data residency are not as robust as dedicated business VoIP platforms.
While Google Voice excels at unifying communications for SMBs, larger enterprises may want to evaluate more sophisticated PBX systems for full compliance, security, and enterprise integrations.
However, it remains a cost-effective solution for most small business use cases.
How to Set Up Google Voice for Business
Here is an overview of how to get started with Google Voice for your business:
1. Sign Up for Google Workspace
Navigate to workspace.google.com to create your business Google account.
Choose your edition depending on the number of users – Individual, Standard, Plus, Enterprise.
2. Add a Google Voice License
For each user that needs Google Voice, activate the license in your Google Workspace admin console.
Licenses start at $10/month per user on the Individual plan.
3. Set Up Users
Add users to your Google Workspace business account via the admin console.
Download Google Voice apps for iOS or Android.
4. Assign Phone Numbers
Pick dedicated local, toll-free, or vanity numbers from available listings.
Link the numbers to specific users or shared departments.
5. Configure Call Settings
Set up voicemail, call forwarding, ring groups, call queues, menus, and more.
Customize greetings and settings for each number and user.
6. Make and Receive Calls
Users can now place and receive calls from their Google Voice business number.
Manage calls from the mobile apps, Gmail, or Google Voice web portal.
That covers the basics! Start with a small group and add more numbers and features over time as your needs grow.
Alternatives to Google Voice
Google Voice is a solid business phone solution, but not the only option. Here are some alternatives worth considering:
Features: Cloud-based PBX phone system, unlimited calling, auto-attendant, voicemail, call forwarding, SMS, video conferencing, mobile app.
Pricing: Starts at $19.99 per user/month for Essentials plan. Premium plans from $34.99 per user/month.
Best for Midsize and large businesses that need a full-featured VoIP phone service.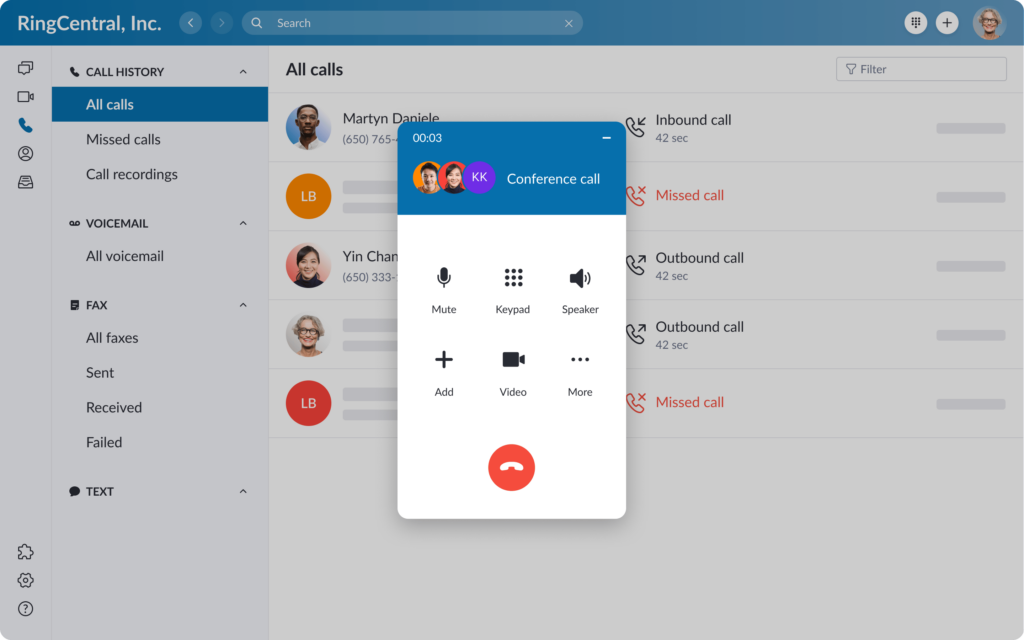 Features: VoIP phone service, call center capabilities, unlimited calling, auto attendant, call routing, voicemail, CRM integrations, and video meetings.
Pricing: Starts at $20 per user/month for Basic plan. Advanced VoIP plans from $30 per user/month.
Best for: Growing businesses that need advanced call management and unified communications.
Features: Cloud phone system, call routing, shared inboxes, call monitoring, voicemail, SMS, and integrations.
Pricing: Starts at $30 per user/month for Essentials plan. Advanced plans from $50 per user/month.
Best for: Sales and support teams that need customizable call flows.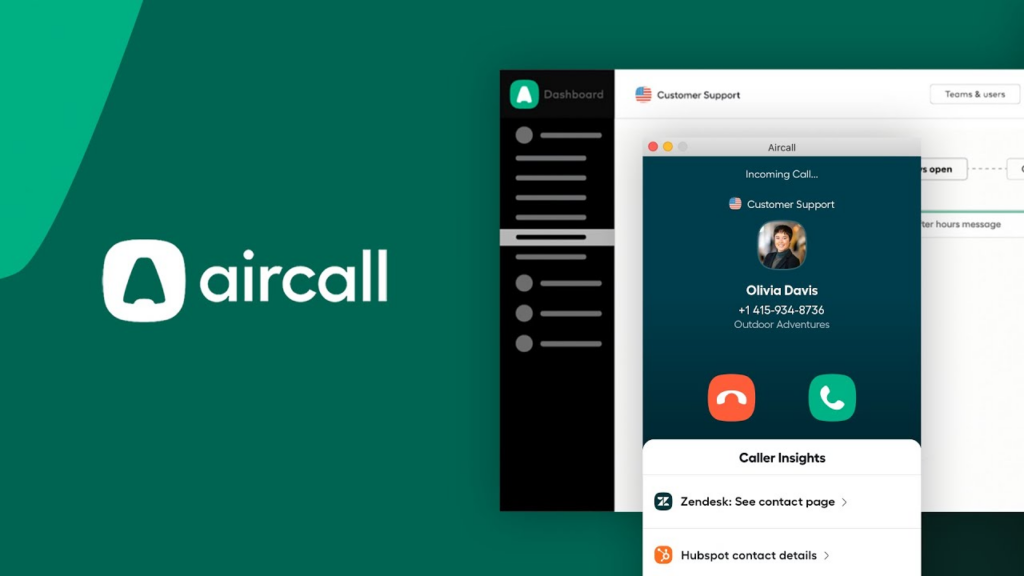 Features: Business phone system, unlimited local and national calling, auto-receptionist, voicemail, call recording, and video meetings.
Pricing: Starts at $10 per user/month for a basic Zoom Phone license. More advanced plans are available.
Best for Businesses already using Zoom that wants tight integration with meetings.
Features: Cloud business phone, AI-powered features, unlimited calling, auto attendant, voicemail transcription, SMS, and CRM integrations.
Pricing: Starts at $15 per user/month for the Standard plan. Pro plan is $25 per user/month.
Best for: Modern companies wanting AI phone features.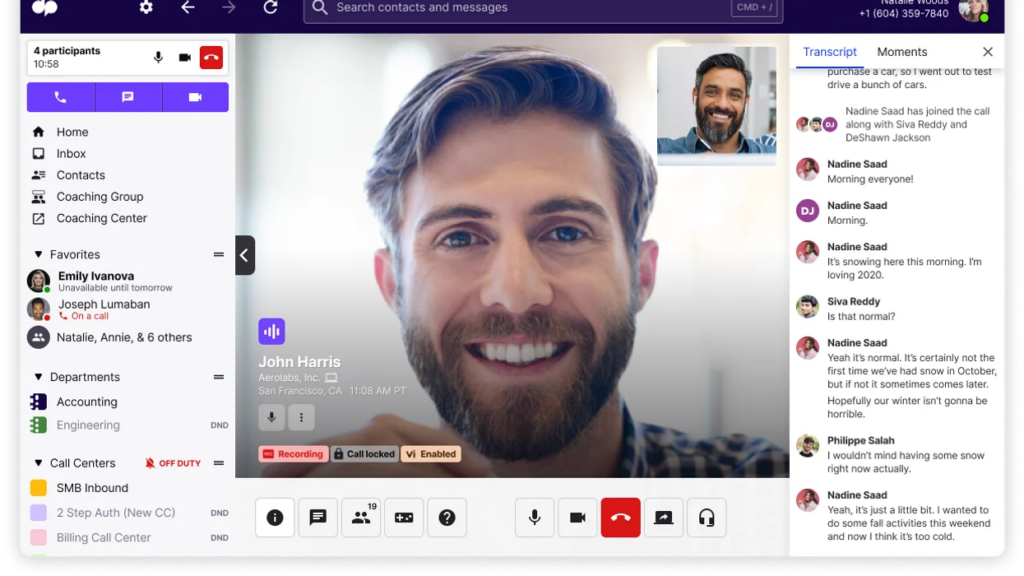 Features: Business VoIP phone service, call routing, virtual receptionist, video meetings, voicemail transcription, CRM integrations.
Pricing: Starts at $19.99 per user/month for the Premium plan. Advanced plans from $29.99 per user/month.
Best for: Large organizations needing customizable business VoIP with global capabilities.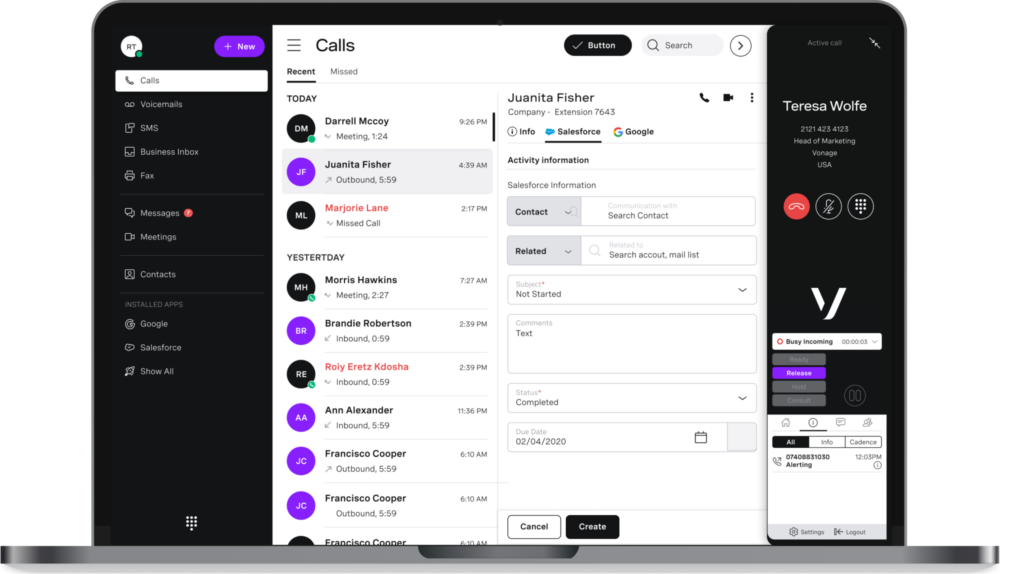 Google Voice Unifies Your Team
In summary, Google Voice provides an affordable and user-friendly phone system in the cloud that helps unify business communication. Key benefits for SMBs include:
Single Business Identity – Central phone numbers unite remote and in-office teams.
Accessibility – Never miss important calls with ring groups, switching, and mobile apps.
Efficiency – Transcribed voicemails and seamless call routing eliminate phone tags.
Flexibility – Manage calls from anywhere using mobile, web, and desktop apps.
Continuity – Change physical offices or providers without changing your phone numbers.
Affordability – Simple flat-rate pricing without overpaying for unused features.
Convenience – Easy administration from one online control panel.
Reliability – Backed by Google's proven technology infrastructure.
While there are some limitations compared to full-scale PBX platforms, Google Voice hits the sweet spot for cost-conscious SMBs.
It provides a unified business identity and convenient call management without the complexity and overhead of traditional telephony systems.
Frequently Asked Questions (FAQ)
Ques 1: Does Google Voice work with toll-free numbers?
Ans: Yes, Google Voice supports toll-free numbers in the US and Canada that start with 800, 833, 844, 855, 866, 877, or 888. You can purchase toll-free numbers or port existing ones.
Ques 2: Can I use my existing business phone number with Google Voice?
Ans: Yes, you can link your current business phone number to Google Voice with the call forwarding feature. This forwards calls from your number to Google Voice.
Ques 3: How many devices can I link to Google Voice?
Ans: You can link up to 6 devices including mobile phones, landlines, tablets, computers, and IP phones. Google Voice will ring all linked devices simultaneously when you get a call.
Ques 4: Can I make international calls with Google Voice?
Ans: Yes, you can place low-cost international calls to supported countries using Google Voice credits. The rates are usually lower than carrier plans.
Ques 5: Does Google Voice integrate with CRM platforms?
Ans: Yes, Google Voice integrates with popular CRM systems like Salesforce, Zoho, Freshdesk, and many more using APIs and virtual phone connectors.