Net2phone is a leading provider of cloud communications solutions for businesses of all sizes.
Founded in 1996, net2phone has been a pioneer in VoIP technology for over two decades.
The company offers a robust suite of unified communications tools including a cloud PBX phone system, video conferencing, team chat, contact center software, and more.
Net2phone solutions enable organizations to seamlessly communicate and collaborate across their business no matter where employees, customers, and partners are located.
With an innovative platform, competitive pricing, and excellent customer support, It has become a top choice for businesses looking to upgrade their communications for the digital era.
This comprehensive article will explore the key features of net2phone, use cases, pros and cons, pricing options, and leading alternatives on the market.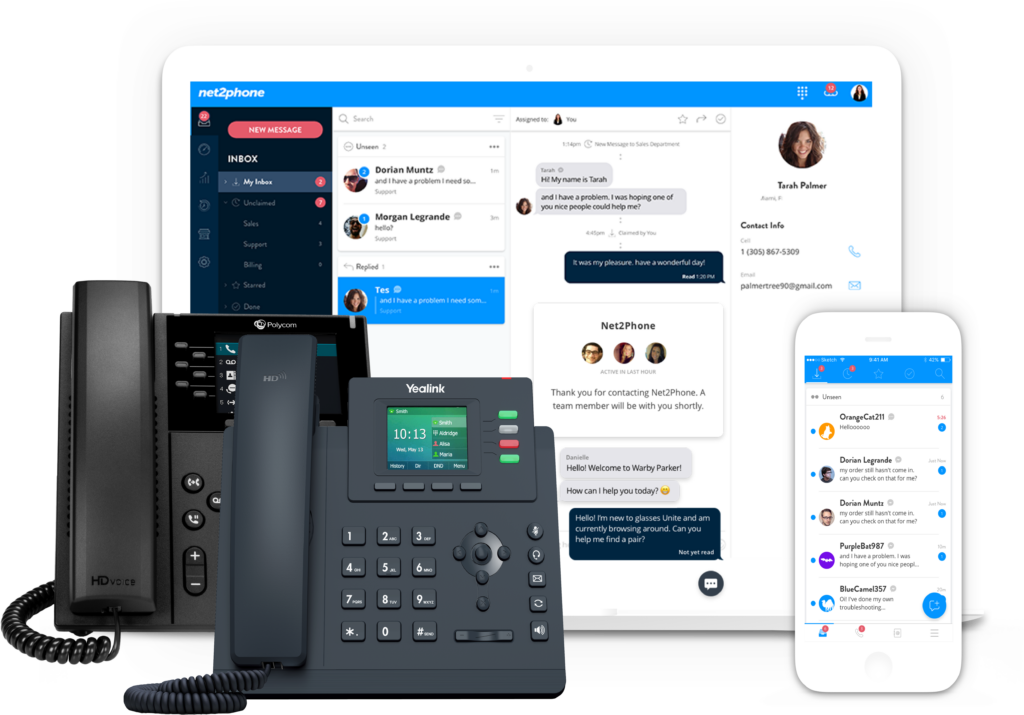 Features
It provides a wide array of features to power business communications through its cloud-based platform. Here are some of the top capabilities:
1. Cloud PBX System
At the core of net2phone's solutions is their cloud-based phone system. This eliminates the need for expensive on-premise PBX hardware. Key features include:
Virtual Receptionist – An automated attendant that provides call routing, a dial-by-name directory, customizable greetings, and hours of operation.
Auto Attendant – An IVR system that routes inbound calls based on menu prompts dialed by the caller. Enables call treatment without live agents.
Advanced Call Routing – Rules engine that automatically routes calls based on time of day, caller ID, department dialed, and other criteria.
Voicemail to Email – Converts voicemail messages into audio files that are delivered via email. Improves visibility.
Call Management – Displays active calls, provides transfer and conference features, call parking, paging, and more.
Mobile App Integration – Enables full PBX capabilities on smartphones.
2. Video Conferencing
It offers robust video conferencing capabilities natively through its platform. Features include:
HD Video and Content Sharing – Face-to-face video meetings with screen sharing.
Annotations – Draw and add markings on shared screens during meetings.
Recording – Record video conference sessions for future viewing.
Meeting Rooms – Create permanent virtual meeting spaces to use repeatedly.
Large Meeting Support – Host webinar-like video meetings with up to 100 participants.
3. Team Chat
It has embedded team messaging to improve real-time communications:
Channels – Create chat channels for departments, teams, projects, and more.
Direct Messages – Private 1-on-1 or group chats.
File Sharing – Send files and media within chats.
Search – Easily find past conversations and content.
Archiving – Retain chat history for reference or compliance.
Presence Indicators – See who is online/available before chatting.
4. Contact Center Software
It offers a full-featured cloud contact center solution for managing customer interactions:
Call Routing – Intelligently route incoming calls based on agent availability, skillset, geography, and other rules.
IVR Menus – Build automated attendants with dial-by-option menus for self-service.
Agent Desktop – Optimized desktop for agents with call controls, CRM integration, and productivity features.
Reporting – Real-time dashboards and historical reports for contact center analytics.
Omnichannel – Support for multiple engagement channels like email, chat, SMS, and social media.
CRM Integrations – Connect with top CRMs to seamlessly log interactions.
5. Mobile App
The net2phone mobile app brings core PBX capabilities to employees when out of the office:
Calling – Make and receive calls through the business phone system.
Chat – Continue team chats and conversations on mobile.
Contacts – Mobile access to the company directory.
Voicemail – Listen to messages directly within the app.
Call Flip – Seamlessly transfer active calls from desktop to mobile.
6. Integrations
It integrates with today's top business applications:
Salesforce – Log calls, screen pops, click-to-dial.
Zendesk – Embed communications in the help desk platform.
G Suite – Click-to-call, contacts, calendar.
Microsoft Teams – Bring telephony into the Teams environment.
And more – NetSuite, SAP, Dynamics, Slack, HubSpot.
7. International Calling
Reduce costs with net2phone's competitive international calling rates to over 45 countries globally.
Use Cases of Net2phone
Net2phone's cloud communications platform can support many common business use cases:
1. Remote Work
Its solutions enable robust remote work capabilities, including cloud phone service, video meetings, digital channels like chat/messaging, and mobile app features.
2. Omnichannel Contact Center
With Its integrated contact center software, businesses can support customer service across voice calls, email, chat, SMS messaging, and social channels.
3. Improved Sales
The Salesforce integration allows sales teams to seamlessly make calls, log interactions, manage contacts, and view customer data without switching between apps.
4. Unified Communications
It brings together traditional phone system features with video, chat, and collaboration tools on one integrated platform.
5. International Expansion
Growing businesses can leverage net2phone's global calling plans and phone numbers in new regions to support international expansion.
6. Multi-Site Connectivity
It makes it easy to connect phone systems across multiple office locations, improving communications.
7. Call Center Agility
The net2phone contact center platform provides agility to quickly change call routing logic, IVR menus, and re-assign agents.
Pros
Some of the top benefits and advantages of using net2phone include:
1. Simple Cloud Platform
It delivers telephony purely through software with an intuitive online interface for managing the phone system, call routing, auto attendants, and more.
2. Reliable Call Quality
Leveraging advanced VoIP technology, net2phone achieves consistently high call quality for landline-like calls.
3. Competitive Pricing
Its pricing is very affordable compared to many competitors, especially for the robust features included.
4. Scalability
With cloud architecture, net2phone solutions easily scale up or down to align with business needs and growth.
5. Strong Customer Support
It is known for providing responsive 24/7 customer service across multiple channels.
Cons
It has some potential limitations to consider:
1. Limited Mobile App Features
While very functional, the net2phone mobile app lacks some more advanced capabilities seen in other providers.
2. No Video Room Systems
It currently does not support dedicated video conferencing room hardware systems.
3. Third-Party Hardware Required
You must purchase approved desk phones, conference phones, or ATAs separately to use the phone system.
4. Few International Offices
It has fewer global offices than some competitors, limiting localized sales/support.
5. Steep Cancellation Fees
Canceling service before a multi-year contract term results in hefty early termination fees.
Pricing Plans for Net2phone
It offers several pricing tiers:
1. Essentials
$19.99 per user/month. Includes basics like call management, auto attendant, voicemail, call forwarding, and more.
2. Professional
$29.99 per user/month. Adds video conferencing, single sign-on, CRM integrations, call recording, and other advanced capabilities.
3. Call Center
Custom pricing based on seats. Includes the full contact center platform with omnichannel queues, IVR, advanced routing, reporting, and more.
4. International Calling
Plans range from $4.99/month for 1,000 minutes up to $49.99/month for 10,000 minutes.
5. Toll-Free Numbers
Available starting at $5.99/month per number, with volume discounts available.
Overall, net2phone pricing is very competitive compared to alternatives in the market.
Alternatives of the Tool
1. MiCloud Flex
It delivers enterprise-grade cloud communications with global coverage.
It comes with unified messaging, mobility features, customer service innovations, and enterprise integrations.
MiCloud Flex is highly scalable with an emphasis on security, reliability, and audio quality.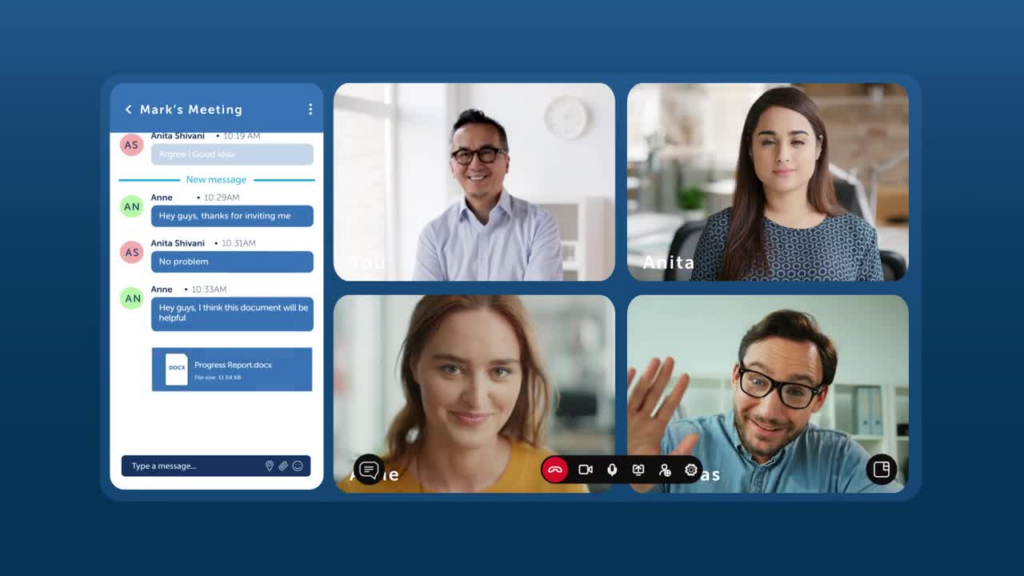 2. Fuze
It provides a cloud-based unified communications platform for the enterprise.
It combines voice, video, messaging, and contact center capabilities. Key features include seamless integration with business apps, AI-powered intelligence, customizable workflows, enterprise-grade security, and global scalability.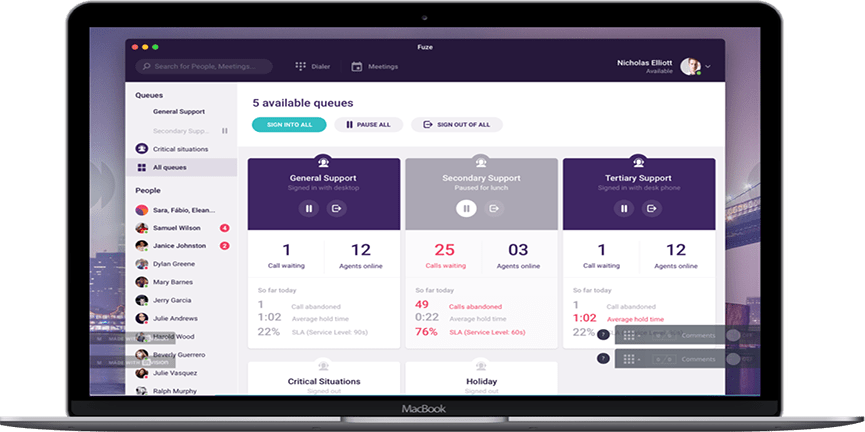 3. 8×8
It provides unified communication as a service platform that combines cloud PBX, video meetings, team chat, and contact center solutions.
8×8 offers high-end capabilities like auto attendants, call analytics, omnichannel engagement, and global deployment.
Integrations and reliability make it a leading UCaaS provider.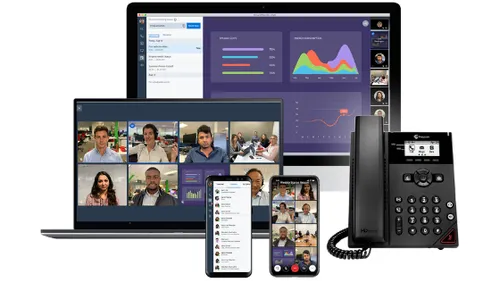 Conclusion
Net2phone remains a highly competitive cloud communications provider for SMBs and enterprises.
They offer a robust set of telephony, collaboration, and customer engagement tools through an innovative unified platform.
While weighing alternatives is important, It deserves strong consideration by businesses shopping for new VoIP solutions.
Their track record of technical expertise, affordable pricing, and great support makes them a top contender in the space
Frequently Asked Questions
Ques 1. What types of numbers can I get from net2phone?
Ans: net2phone offers local, toll-free, and international direct inward dial (DID) numbers.
Ques 2. Can net2phone integrate with my CRM and help desk?
Ans: Yes, net2phone integrates with popular CRMs and help desk platforms.
Ques 3. Does net2phone provide advanced call-routing features?
Ans: Yes, net2phone includes call routing, IVR, call queueing, and auto attendant functions.
Ques 4. Can I port my existing numbers to net2phone?
Ans: Yes, you can port your current business, toll-free, and DID numbers over to net2phone.
Ques 5. How does net2phone handle reliability and uptime?
Ans: net2phone offers 99.999% financially-backed uptime along with redundancy options.