Phone.com is a cloud-based business communications platform designed for small and medium-sized organizations. The provider delivers a full-featured business phone system hosted in the cloud and accessible across devices.
It brings together voice, video, messaging, conferencing, and contact center tools into a unified environment to enhance productivity and collaboration.
With its easy setup and management, It enables companies to transition business communications to the cloud seamlessly.
In this comprehensive guide, we will explore the key capabilities of Phone.com, use cases, pros and cons, pricing plans, and top competitor options available in the market.
Whether you are looking to upgrade legacy phone hardware or deploy a new VoIP business phone system, this guide will provide the details to evaluate if this is the right fit.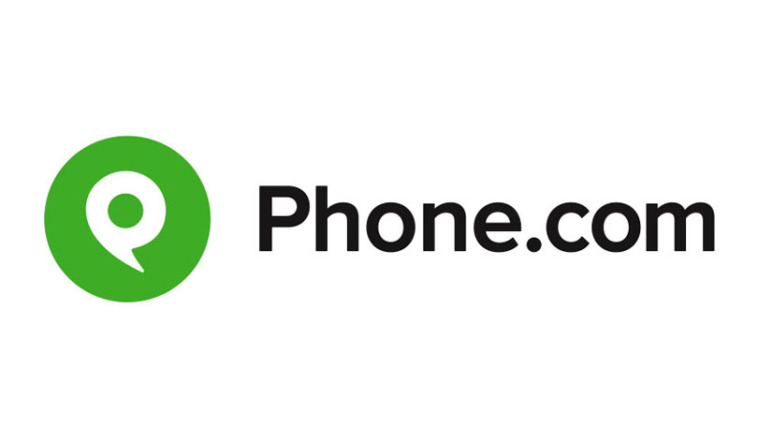 Features
1. Cloud-Based Phone Service
It provides a fully featured cloud phone system accessible from any device. The web-based system eliminates the need for costly on-site PBX hardware.
Businesses can deploy across locations with flexibility as needs change. Call routing, IVR menus, extensions, hold music, and other system features are easily managed online.
2. Unlimited Calling Plans
It offers affordable and transparent calling plans with unlimited local and long-distance calling.
Unlimited plans eliminate per-minute charges that can lead to unpredictable overages. International calling options are also available to over 40 countries.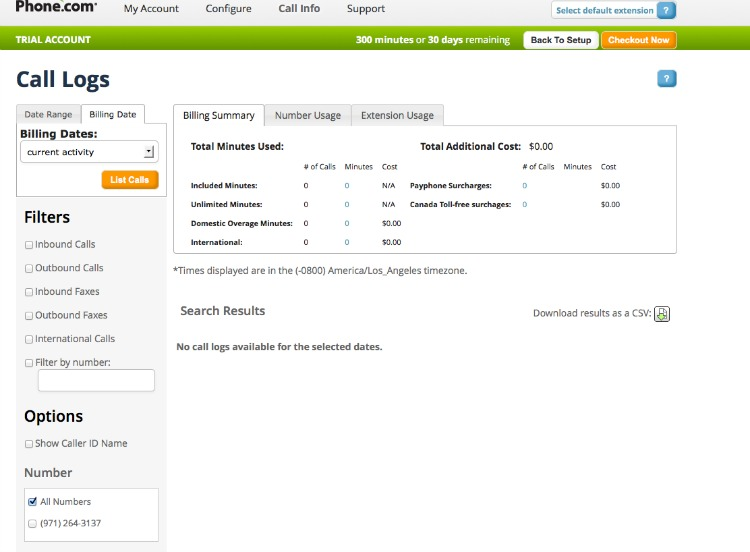 3. Enterprise-Level Call Center Features
Businesses get access to advanced call center features without the enterprise price tag. Intelligent call routing, IVR menus, call recording and advanced analytics help optimize the customer experience.
Omnichannel options also include email, chat, and social media integration.
4. Video Conferencing and Screen Sharing
Its Meetings provide premium video meeting capabilities. HD video and screen sharing enable productive remote or hybrid meetings.
Features like meeting transcription, private breakout rooms, and meeting templates optimize collaboration.
5. Team Collaboration Tools
Phone.com Teams integrates team messaging, file sharing, and task management in one platform.
Employees can connect via group chat, audio/video conferencing, and SMS capabilities from any device. The app facilitates collaboration across departments and locations.
6. Contact Center Analytics and Reporting
With its Contact Centers, businesses gain data-driven insights to improve customer experience.
Advanced reporting provides key performance metrics to optimize operations. Features like speech analytics detect keywords and analyze interactions. Users can create custom reports to extract key insights.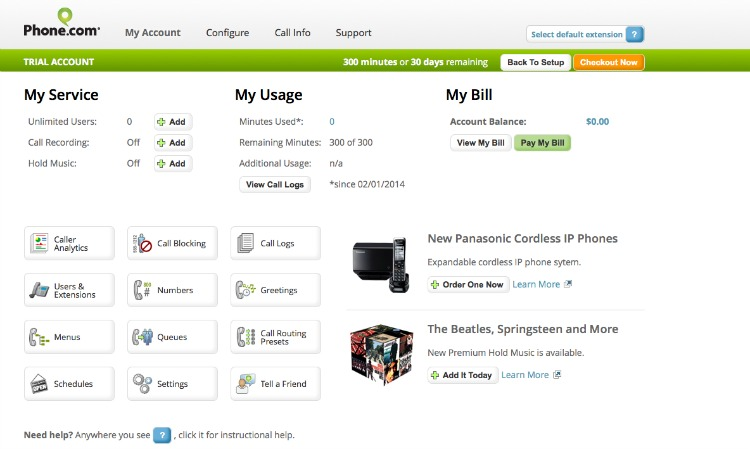 7. Integrations with Top Business Apps
It seamlessly integrates with popular CRM, Help Desk, ERP, marketing automation, and other business apps via APIs.
Connections with solutions like Salesforce, Zendesk, and Microsoft Dynamics align communications data with core business processes and workflows.
Use Cases of Phone.com
1. Distributed Call Center
It enables remote call center agents to support customers from anywhere. Intelligent call routing sends calls to available agents.
Management tools provide visibility across locations while optimizing operations. Customers simply reach one unified call center number.
2. Professional Services Firm
For project-based businesses like law firms and consulting groups, Phone.com connects distributed teams and clients.
Video meetings facilitate remote collaboration, while the business phone system features project professionalism. Mobile apps keep everyone connected through one system.
3. Field Services and Delivery
For field service teams, It streamlines coordination between office staff, dispatchers, and technicians.
Mobile apps keep field techs connected via any device. Features like visual voicemail, shared numbers, and automatic call routing enable rapid response.
4. Multi-Location Business
Businesses with multiple locations use it to connect franchises or branches through unified voice and messaging. Users have one seamless extension number across linked locations.
Corporations can share updates and training through video messaging.
5. Hybrid Office Environment
It enables flexible work environments where employees split time between office, home, and on-site client work.
Call forwarding, remote call control, team messaging, and video meetings keep everyone in sync. Users have one consistent identity and number.
6. Recruiting and Hiring
It streamlines recruiting workflows with unified communications.
Hiring managers coordinate scheduling via team chat. Candidates join automated video interviews. Recorded videos let collaborators review promising applicants asynchronously.
7. Developer Platform
Developers utilize its APIs to integrate voice, SMS, and telephony capabilities into business apps.
Customizations like click-to-call, visual voicemail, and number lookup enhance workflows. Integrations create personalized customer experiences.
Pros
1. Cost Savings
It eliminates expensive upfront PBX hardware costs and reduces ongoing maintenance expenses compared to on-premise phone systems.
2. Increased Agility
Seamlessly make changes to the phone system, deploy new features instantly, and support a dynamic workforce.
3. Enhanced Mobility
Native mobile and desktop apps keep employees connected from anywhere, instead of relying on desk phones.
4. Intuitive Cloud Management
The unified admin portal makes it easy for IT to manage the phone system, call routing, auto-attendants, and more.
5. Seamless Scalability
It scales easily from 5 to 500+ users through the self-service management console as your needs evolve.
6. Reliability
Carrier-grade call quality and reliability delivered over geo-redundant data centers and resilient cloud architecture.
7. Single Communications Platform
Consolidate separate voice, video, conferencing, and collaboration tools into one unified environment.
8. Generous SLAs
It offers 99.999% uptime SLAs across all plans and even provides service credits for any breach of SLA.
9. 24/7 Excellent Support
Get 24/7 technical phone support, ticketing, live chat, an online knowledge base, forums, and how-to resources.
10. Integrations and Customization
Over 50+ integrations available with leading CRM, helpdesk, and productivity apps to optimize workflows. APIs allow custom app development.
Cons
1. Learning Curve
While intuitive, first-time cloud phone users require training and an adjustment period to get accustomed to the system.
2. Call Quality Dependence
As a cloud service, call quality depends on the quality and consistency of the internet connectivity.
3. Niche Provider
As a smaller vendor, Phone.com lacks the brand recognition and scale of longtime market leaders.
4. Limited Video Conferencing
Support for webinars with 500+ attendees requires using a separate web conferencing platform.
5. Few International Options
It has limited availability outside the US presently, unlike large global players.
6. Hardware Phone Limitations
It focuses on softphones over traditional hard desk phones. Hardware options are restricted.
7. Third-Party Reliance
Potential business disruption in case of platform issues since the phone system is fully dependent on Phone.com's cloud.
8. Steep Contracts
Lengthy 1-3 year contracts are still required in most cases, reducing flexibility. Shorter terms cost more.
9. Premium International Calling
International call rates outside unlimited plans run high. Cheaper options exist for global businesses.
10. Limited Integrations
While growing, Phone.com integrations are fewer than top competitors. Popular apps are sometimes missing.
Phone.com Pricing Plans
It offers three core service plans suitable for different business sizes and needs:
Startup – $12.99 per user/month
For very small teams. Includes 100 local and long-distance minutes.
Grow – $19.99 per user/month
For small businesses. Comes with 500 local and long-distance minutes.
Expand – $24.99 per user/month
For larger companies. Unlimited local and long-distance calling included.
Additional charges for:
International calling rates
Toll-free minutes beyond plan inclusion
Conferencing minutes and recordings
Storage for call and video recordings
Volume discounts are available on annual contracts with over 20 users. Custom quotes are also provided.
Alternatives of the Tool
Telzio
It offers a full-featured, cloud-based phone system and call center software for small to midsize businesses.
It provides unlimited calling, conference calling, call forwarding, IVR menus, voicemail transcriptions, and advanced call routing features to deliver enterprise-grade capabilities scaled for SMBs.
Telzio integrates with popular CRM and helpdesk platforms to streamline customer and employee communications.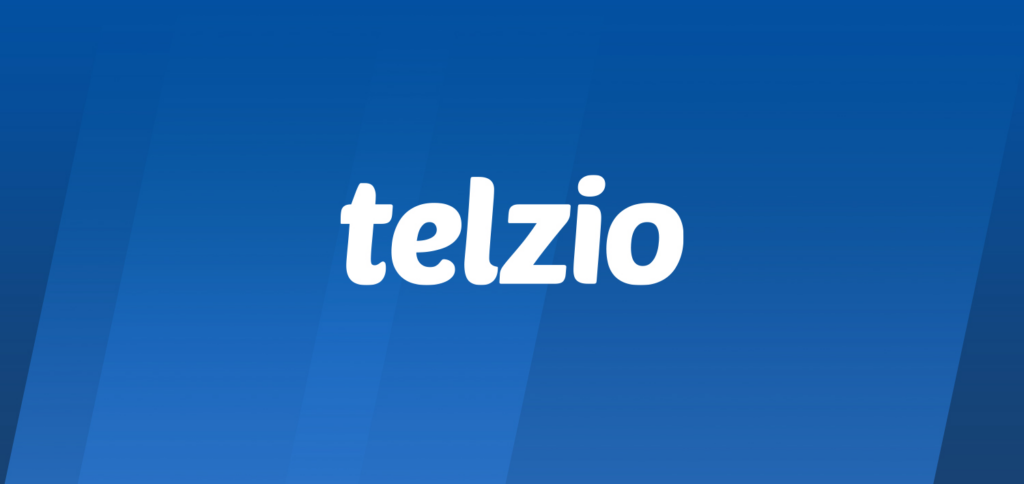 CloudTalk
It provides an intuitive cloud business phone system with call forwarding, monitoring, barging, call whisper, and unlimited US/Canada calling.
It offers IVR menus, ring groups, hold music, voicemail-to-email, and other advanced features for call handling.
CloudTalk also includes SMS/MMS messaging, fax, conferencing, and CRM integrations. This scalable solution simplifies setup and management.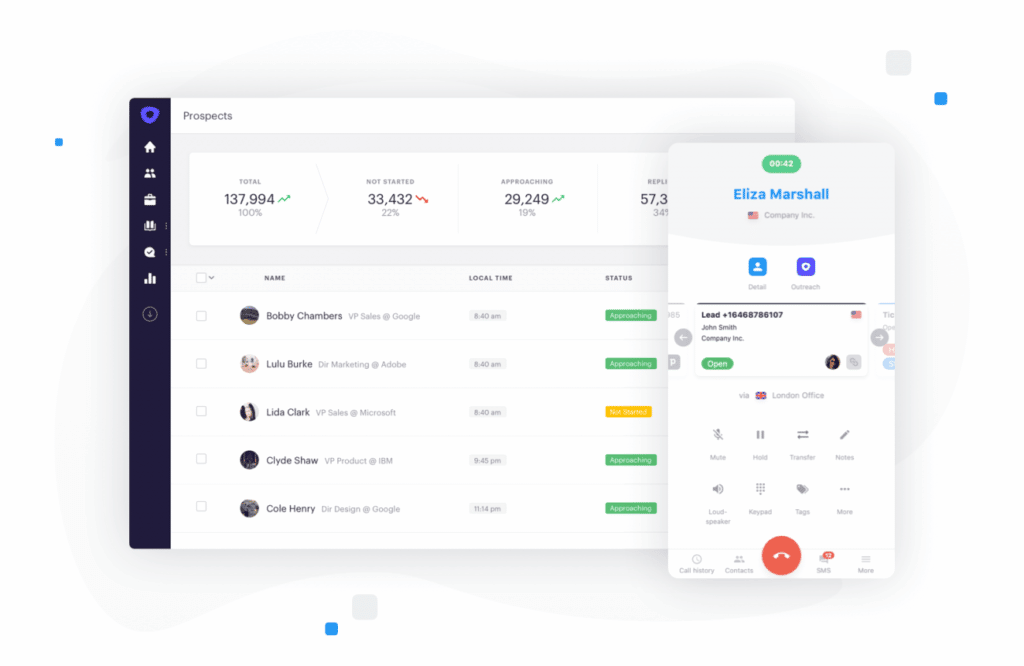 Phonebooth
It is a virtual phone system that equips startups and small business owners with a toll-free or local business phone number, call routing, IVR menus, voicemail-to-text, call analytics, SMS messaging, and conference calling capabilities.
Phonebooth streamlines communications infrastructure through easy self-service management, task automation, and enterprise features designed for essential business needs.

Conclusion
Phone.com provides a feature-rich, cloud-based phone system tailored for the needs of small and medium businesses looking to upgrade legacy on-premise infrastructure.
With its unified communications capabilities, mobile apps, contact center features, and easy administration, It enables modern distributed teams to connect and collaborate from anywhere.
While still expanding its global footprint and portfolio, It remains a compelling option among UCaaS platforms for US-based SMBs wanting an integrated business communications solution that is simple to manage and cost-effective.
Frequently Asked Questions (FAQ)
Ques 1. How can I make a phone number?
Ans: You can get a new phone number from a phone carrier when signing up for mobile or landline service.
Ques 2. How many digits is a phone number?
Ans: Phone numbers are 10 digits in most countries, consisting of a 3-4 digit area code and a 6-7 digit local number.
Ques 3. How do I get a new mobile phone number?
Ans: Contact your mobile carrier to get a new mobile number assigned to your device, or port your number when switching carriers.
Ques 4. Can I pick up my phone number?
Ans: Some carriers allow choosing your available number for a fee, but most assign the next available number.
Ques 5. What is the code number?
Ans: A code number is the 3 to 4-digit area code that forms the first part of a 10-digit phone number.