The everyday call flow of your company is now a lot more structured and manageable thanks to recent advancements in call center technologies like automation and AI.
To keep support and sales teams productive, and lucrative, and to reduce frequent call center issues, new call center software features must be utilized.
Everything you need to know about call center technology will be covered in this article, including its history, current trends, cutting-edge call center technology, and which suppliers are the best in this field.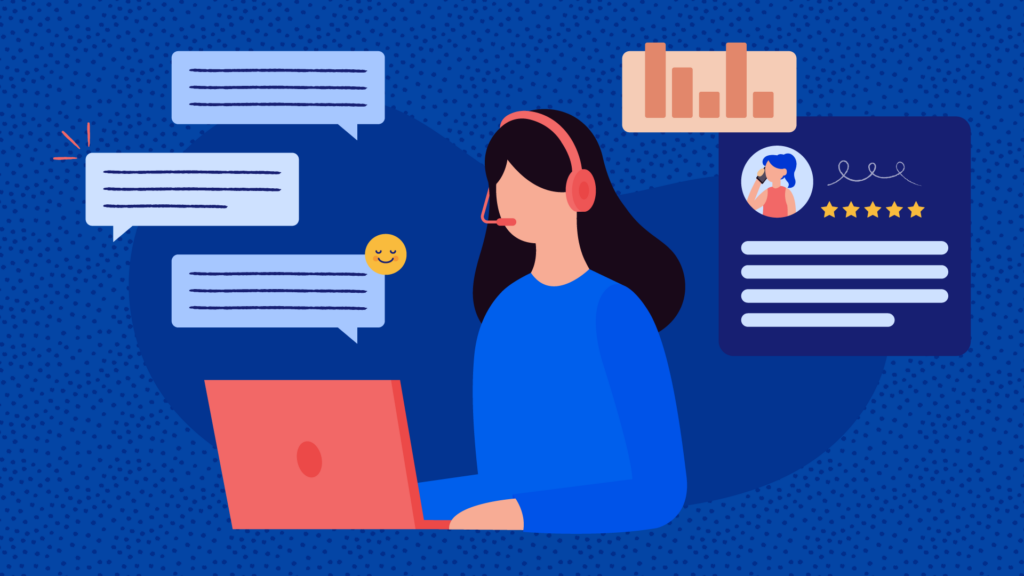 What is Call Center Technology?
A call center is a place where people answer phone calls from customers. The people who answer the calls are called agents.
Agents help customers by answering their questions, fixing problems, and selling things.
Call centers use technology to help agents do their job better. This technology is called call center technology. It includes the phone system, computers, software, and other tools.
Call center technology helps agents:
Answer calls quickly
Find information fast
Talk to more customers
Make customers happier
Good call center technology makes a call center work better.
What are Key Call Center Technologies
Today's call centers rely on a variety of technologies to improve customer experience, agent productivity, and operational efficiency.
Here are 7 key technologies that are playing an important role in call center innovation and transformation:
1. Interactive Voice Response (IVR)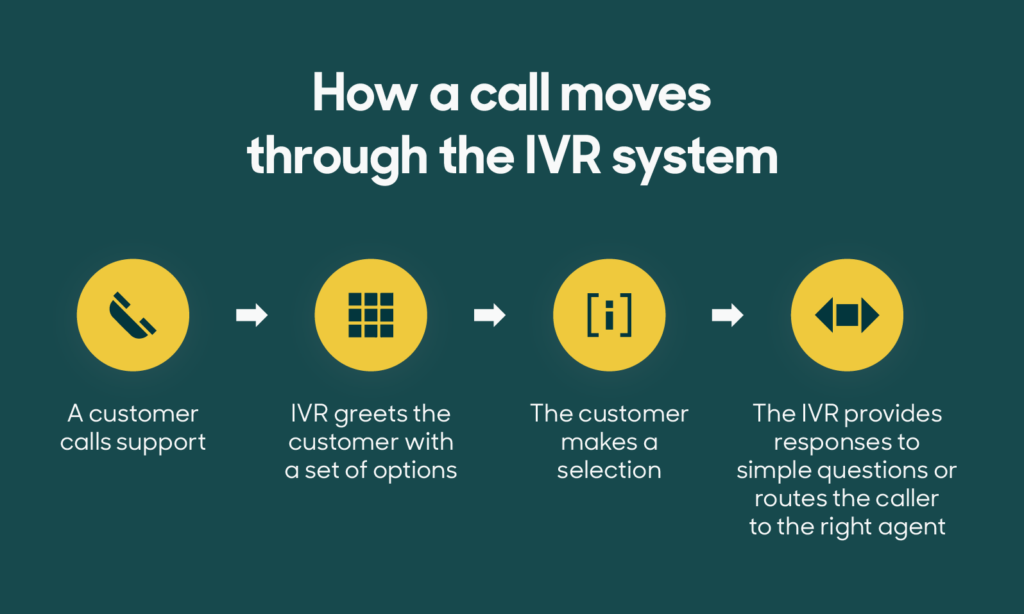 Overview
Interactive Voice Response (IVR) systems allow customers to interact with a company's phone system through voice prompts and touchtone commands. IVRs enable call routing and self-service for common customer inquiries without needing a live agent.
IVR systems greet callers with a pre-recorded message and provide menu options to route the call to the appropriate department or self-service option.
Customers can use their phone keypad or voice commands to select menu options, obtain account information, pay bills, check order status, and more.
Why IVRs are Important for Call Centers
Improve customer experience – IVRs provide 24/7 automated assistance for common inquiries, avoiding long wait times.
Increase efficiency – IVRs reduce costly live agent calls by resolving common customer issues through self-service.
Route calls effectively – IVRs use caller input to route to the right department, improving call handling.
Enhance call center analytics – IVR systems provide detailed records of customer options selected.
Top IVR Providers for Call Centers
Avaya
Cisco
Genesys
Aspect Software
Five9
NICE inContact
8×8
RingCentral
2. Automatic Call Distribution (ACD)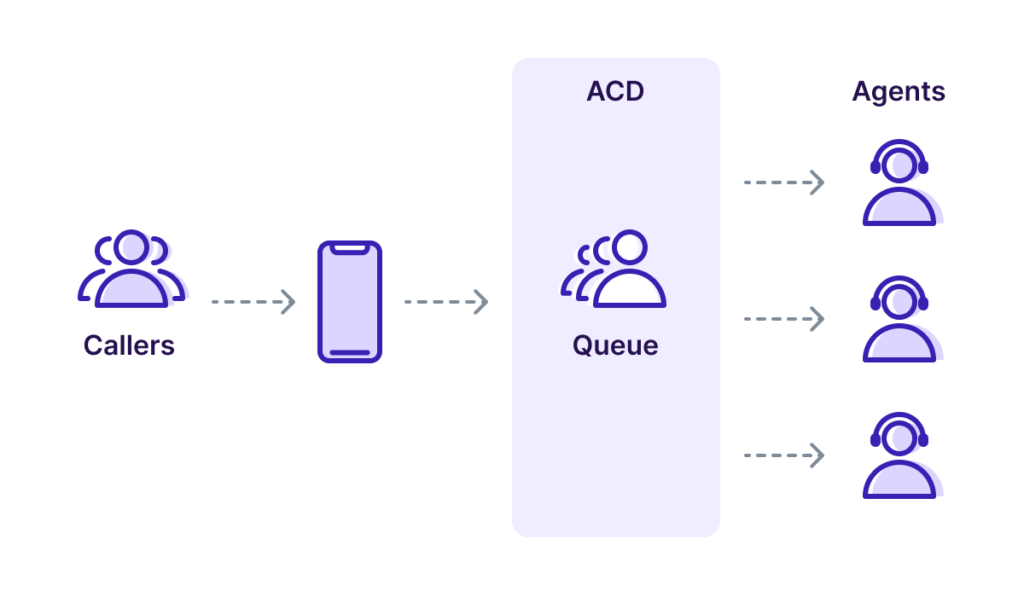 Overview
Automatic call distributors (ACDs) are systems that receive, queue, and distribute inbound calls to available agents. ACDs track key call center metrics like wait times and agent workload to optimize call routing.
ACD systems receive incoming calls and place them in a holding queue if no agents are immediately available. Algorithms determine the priority and order in which calls are distributed to agents based on factors like time in queue, agent skills, and more.
ACDs provide call center managers with real-time reporting on metrics like abandonment rate, agent occupancy, wait times, and more to help make better staffing and training decisions.
Why ACDs are Important for Call Centers
Optimize agent productivity – ACDs match callers with the most qualified available agents.
Reduce wait times – Rules-based routing minimizes high wait times and call abandonment.
Improve reporting – ACDs provide insights into peak calling times, abandonment rates, and other KPIs.
Enhance forecasting – Historical ACD reports help forecast staffing needs.
Top ACD Providers
Avaya
Cisco
Genesys
Aspect Software
Five9
NICE inContact
RingCentral
8×8
Vonage
3. Call Recording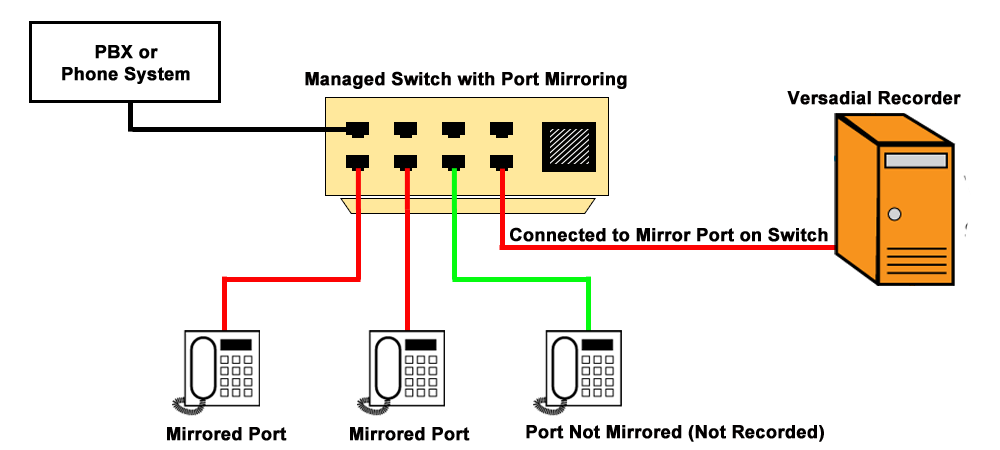 Overview
Call recording systems capture inbound and outbound calls, store recordings, and make them accessible to review, analyze, share, and monitor interactions.
Call recording is used for quality assurance, compliance, agent training, dispute resolution, and analytics. Supervisors can score evaluations, provide feedback, and identify coaching opportunities.
Call recording systems integrate with other call center platforms to attach metadata like customer info, agent details, CRM records, and more to each recording for better tracking.
Why Call Recording is Important
Improve quality monitoring – Recordings enable quality scoring and agent evaluations.
Resolve disputes – Recordings provide evidence to settle customer complaints.
Ensure compliance – Financial and healthcare industries require call recording.
Agent training – Coach agents by reviewing good and bad calls.
Top Call Recording Providers
Verint
Serenova
HigherGround
Calabria
CloudCall
Dialpad
RingCentral
Five9
Vonage
4. Reporting and Analytics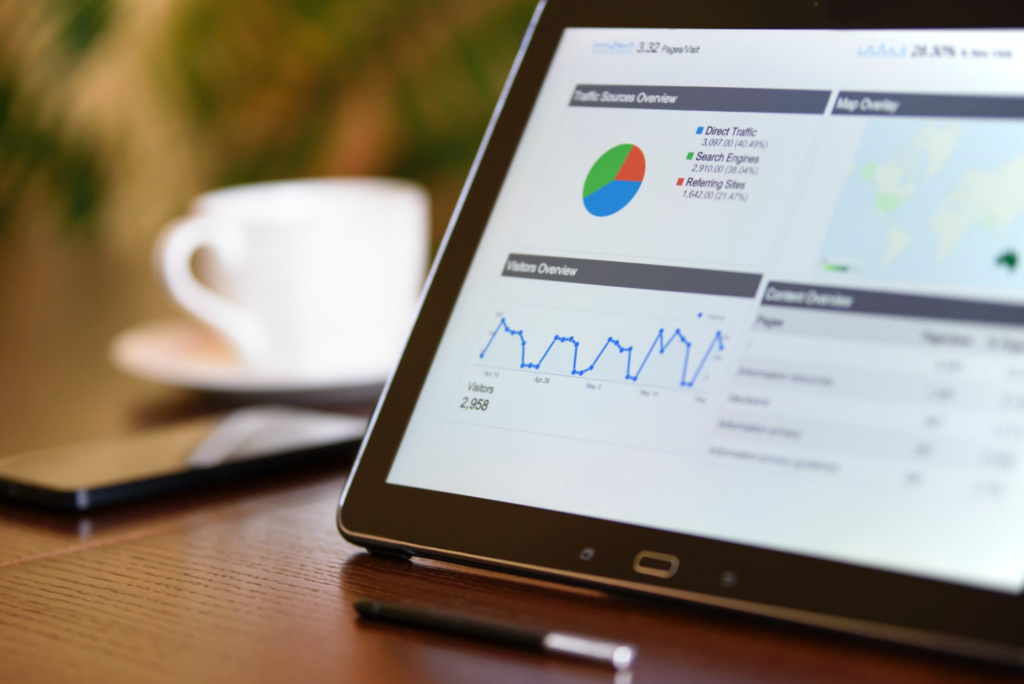 Overview
Call center reporting and analytics solutions track and analyze productivity, operations, and customer experience metrics to optimize performance.
Key features include real-time dashboards, historical reporting, data visualization, drill-down analysis, and integration with call recording and quality management software.
Reporting covers metrics like call volumes, wait times, agent utilization, service levels, customer satisfaction (CSAT) scores, first-call resolution rates, and more. Analytics and data mining generate insights from these metrics.
Why Reporting & Analytics is Important
Identify improvement areas – Reveal negative trends like long wait times or low CSAT scores.
Optimize operations – Analyze peak calling times to better schedule staff.
Increase productivity – Identify high-performing agents and coaching opportunities.
Enhance decision-making – Data-driven insights inform management decisions.
Top Reporting & Analytics Providers
Verint
Calabria
Five9
NICE inContact
Genesys
CallMiner
HigherGround
RingCentral
Dialpad
5. Workforce Management (WFM)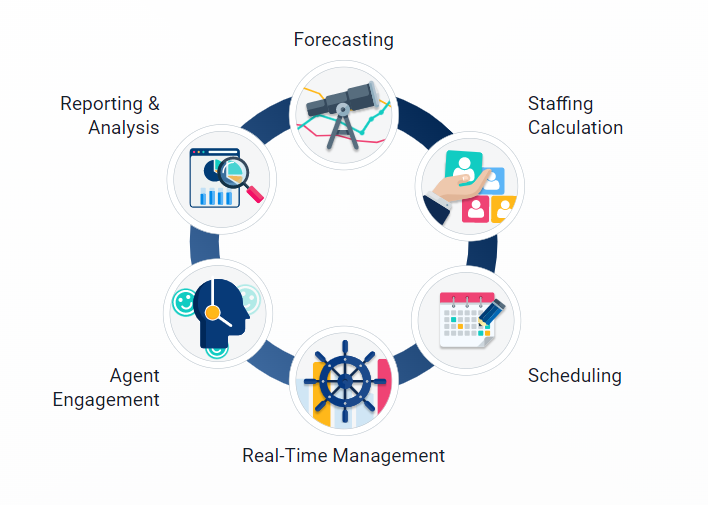 Overview
Workforce management (WFM) optimizes staffing, scheduling, and performance to improve call center efficiency.
WFM forecasts call volumes and handles times to generate agent schedules that align staffing with expected traffic. Intraday management tools track real-time adherence to schedules and make adjustments as needed.
Performance management tools identify high and low performers, coaching needs, and success factors to improve productivity. Gamification encourages agents through performance goals, leaderboards, badges, and rewards.
Why WFM is Important
Efficient scheduling – Align staffing to call volume forecasts
Increase productivity – Optimize individual and team performance
Improve customer experience – Avoid understaffing and long wait times
Reduce costs – Decrease staffing costs and overtime
Top WFM Providers
Verint
Aspect
Calabria
NICE
Five9
PlayVox
HigherGround
Dialpad
6. Computer Telephony Integration (CTI)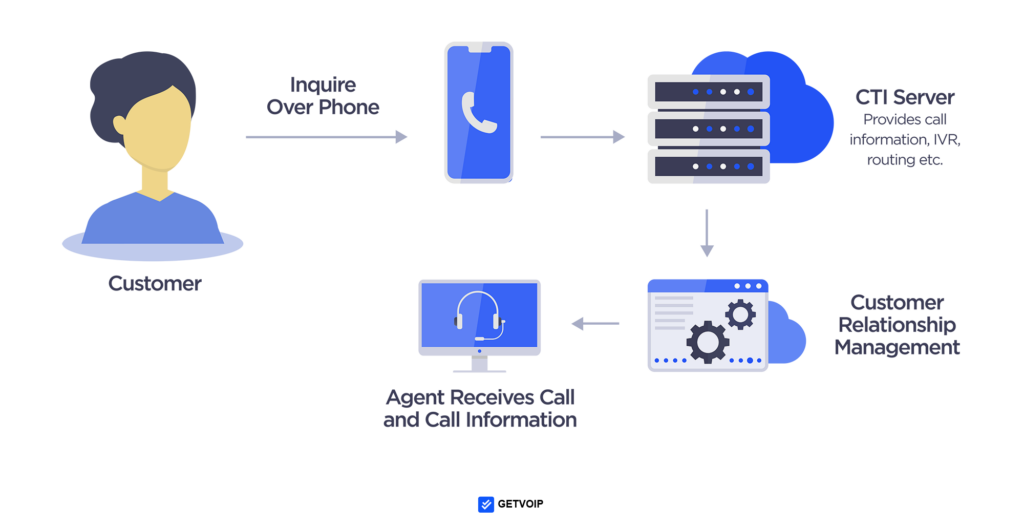 Overview
Computer telephony integration (CTI) connects telephony systems with computers and applications. This allows call data to automatically display on a user's screen and provides click-to-dial functionality.
On the agent side, CTI presents caller ID information, contact details from a CRM system, and screen pop-ups when a call comes in. Agents can click to dial out using the contact database.
For customers, CTI enables features like click-to-call from a website. The sales and support team has immediate access to the prospect's information.
Why CTI is Important
Increased productivity – CTI provides agents with caller data for faster service.
Enhanced customer service – Customer history results in a more personalized experience.
Omnichannel integration – CTI unifies telephony with CRM, helpdesk, and other systems.
Detailed analytics – CTI captures granular data on call handling and agent performance.
Top CTI Providers
Genesys
Avaya
Aspect
Five9
NICE inContact
RingCentral
Vonage
8×8
Talkdesk
7. Conversational AI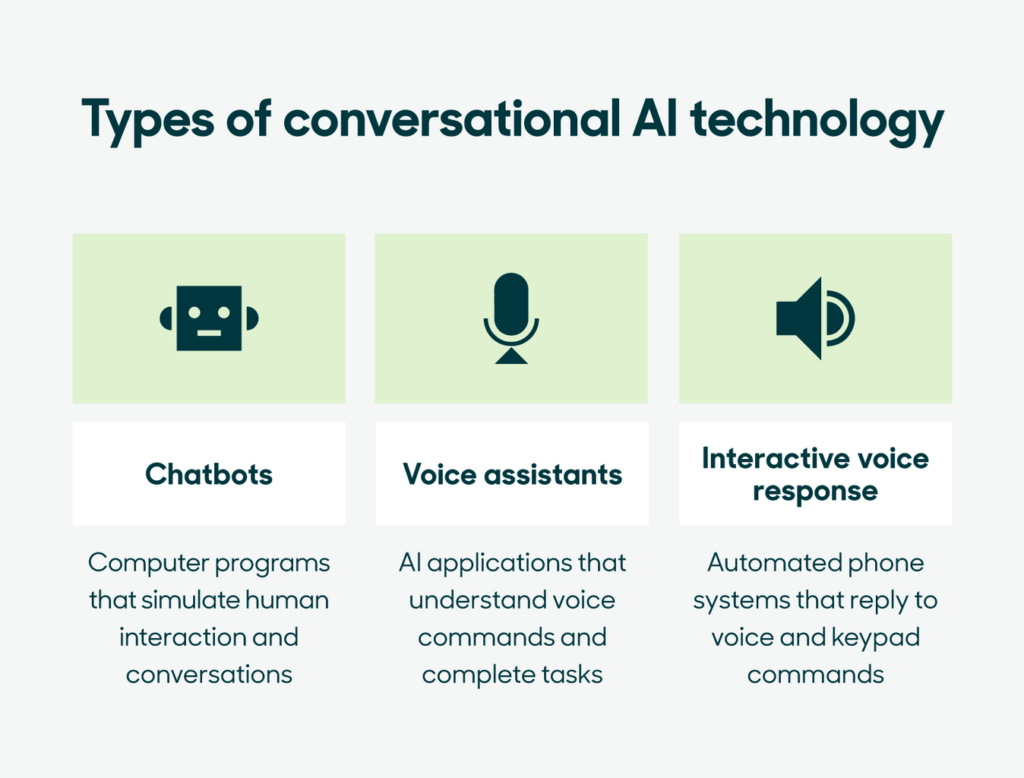 Overview
Conversational artificial intelligence (AI) uses natural language processing, machine learning, and natural language understanding to automate customer service conversations.
Key call center applications include chatbots, voice bots, and AI-assisted agents. These solutions can understand speech, hold natural conversations, extract intents and information, and learn from interactions.
Virtual agents handle common customer inquiries independently. AI-assisted agents suggest responses and provide customer insights to human agents in real time.
Why Conversational AI is Important
24/7 availability – Bots provide instant assistance any time of day.
Reduce costs – Automation handles routine inquiries at a lower cost.
Consistent support – AI provides standardized, accurate responses.
Improve CX – Reduce wait times and quickly resolve common issues.
Top Conversational AI Providers
Google Dialogflow
IBM Watson Assistant
AWS Lex
Microsoft Azure Bot Service
Nuance
Kore.ai
Avaya AI Engagement
Five9 Intelligent Virtual Agent
Aspect Via
NICE inContact CXI
Top 5 Call Center Technology Trends
Here are 5 new technologies that are changing call centers:
1. Cloud-Based Systems
In the past, call centers had to buy and install their phone systems. This was expensive and hard to change.
Now, many call centers use cloud-based systems. These systems are rented and used over the Internet. Agents just need a computer and headset.
Cloud systems are cheaper and easier to set up. Call centers can add or remove agents quickly. They only pay for what they use.
Popular cloud systems include Talkdesk, Five9, and Genesys Cloud.
2. Artificial Intelligence
Artificial intelligence (AI) is software that acts smart. AI can help agents by answering easy questions from customers.
For example, customers may ask what time the call center is open. AI chatbots can answer these simple questions. This leaves agents free to handle harder problems.
AI can also listen to calls and tell agents what the customer needs. This helps agents give better service.
3. Workforce Management Software
Workforce management software helps schedule agents. It forecasts how many calls will come each hour and day.
Then it creates agent schedules to meet this demand. The software knows each agent's skills and experience. It can match agents to the right types of calls.
Good schedules keep customers from waiting too long. And they make sure agents aren't sitting idle.
Examples of workforce management tools are Verint Monet and Aspect WFO.
4. Call Recording Software
Most call centers record some phone calls. This allows them to check the quality of service.
Call recording software makes it easy to store, find, and listen to recordings. Managers can quickly pull up a specific call to review.
Many systems use AI to analyze recordings. They flag poor calls or angry customers. Managers can then coach agents to improve.
Popular recording tools include Verint Witness, Calabrio, and Serenova.
5. Customer Relationship Management (CRM) Software
CRM software helps agents manage customer data. This includes contact details, account history, and open issues.
With CRM, agents have all the information on the screen as they talk to customers. This helps them provide personalized service.
Well-known CRMs are Salesforce Service Cloud, Zendesk, and Freshdesk.
Power Your Call Center with the Right Technology
The key is choosing technology that fits your call center's needs:
Cloud systems offer flexibility and lower costs
AI handles routine questions to help agents focus
Workforce management makes scheduling easier
Call recording monitors quality and improves training
CRM software gives agents customer details quickly
The right tools make agents more productive. And they help call centers deliver excellent customer service.
Technology moves fast, so keep watching for the latest innovations. Use new solutions that solve your specific problems. This approach will power your call center for years to come.
Frequently Asked Questions (FAQ)
Ques 1. How does call center technology help agents?
Ans. It helps them find information faster, handle more calls, reduce errors, and give better service. Key technologies include cloud phone systems, AI, workforce management, call recording, and CRM software.
Ques 2. What are the benefits of a cloud-based phone system?
Ans. Cloud systems are flexible, easy to set up and manage, and often cheaper. Agents just need a computer and headset to get started.
Ques 3. How can artificial intelligence help agents?
Ans. AI chatbots can handle simple, repetitive questions from customers. This allows agents to focus on solving complex issues. AI can also listen to calls and assist agents.
Ques 4. What does workforce management software do?
Ans. It forecasts call volumes, schedules agents, and matches them to calls based on skills. This improves customer service and productivity.
Ques 5. How can CRM software help agents?
Ans. By giving them fast access to customer details like contact info, account history, and open issues while on a call. This allows for personalized and informed service.