With such a wide array of products and usage options, Twilio is a leading cloud communications platform that enables developers to build voice, video, and messaging capabilities into their applications.
With its easy-to-use APIs and flexible pricing plans, Twilio makes it simple to integrate communications into software, websites, and mobile apps. But with so many products and options, Twilio's pricing can seem complex at first glance.
This article takes a closer look at Twilio's core products, plans, and pricing to help you understand what they offer and choose the right solutions for your needs.
Whether you're building a simple notification service, a scalable call center, or an advanced telehealth application, Twilio likely has APIs and plans to fit your requirements and budget.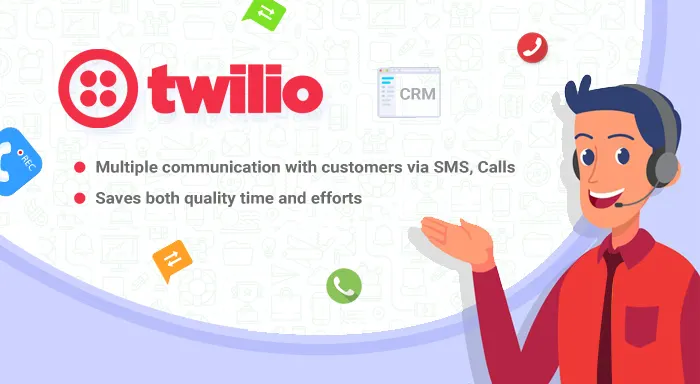 Twilio Product Overview
Before diving into pricing, let's quickly recap Twilio's major product categories:
1. Programmable Voice
Build voice calling features into apps via cloud APIs. Includes phone numbers, call routing, IVR menus, outbound calling, call recording, and more.
2. Programmable Video
Embed live and on-demand video streaming into web and mobile apps via SDKs. Supports peer-to-peer, group video, screen sharing, and video APIs.
3. Programmable Messaging
Add multi-channel messaging like SMS, MMS, WhatsApp, Facebook Messenger, and chat to apps and workflows.
4. Twilio Flex
Fully programmable cloud contact center platform to manage multi-channel customer engagements. Comes with IVR, routing, agent desktop, reporting, and more.
5. Super SIM
Global cellular connectivity for IoT devices with multi-network redundancy and pay-as-you-go data plans.
Let's now explore Twilio's pricing approach for each of these major products.
Programmable Voice Pricing
Twilio Programmable Voice makes it easy to add voice-based interactions to applications, devices, and call centers. Here are the pricing components: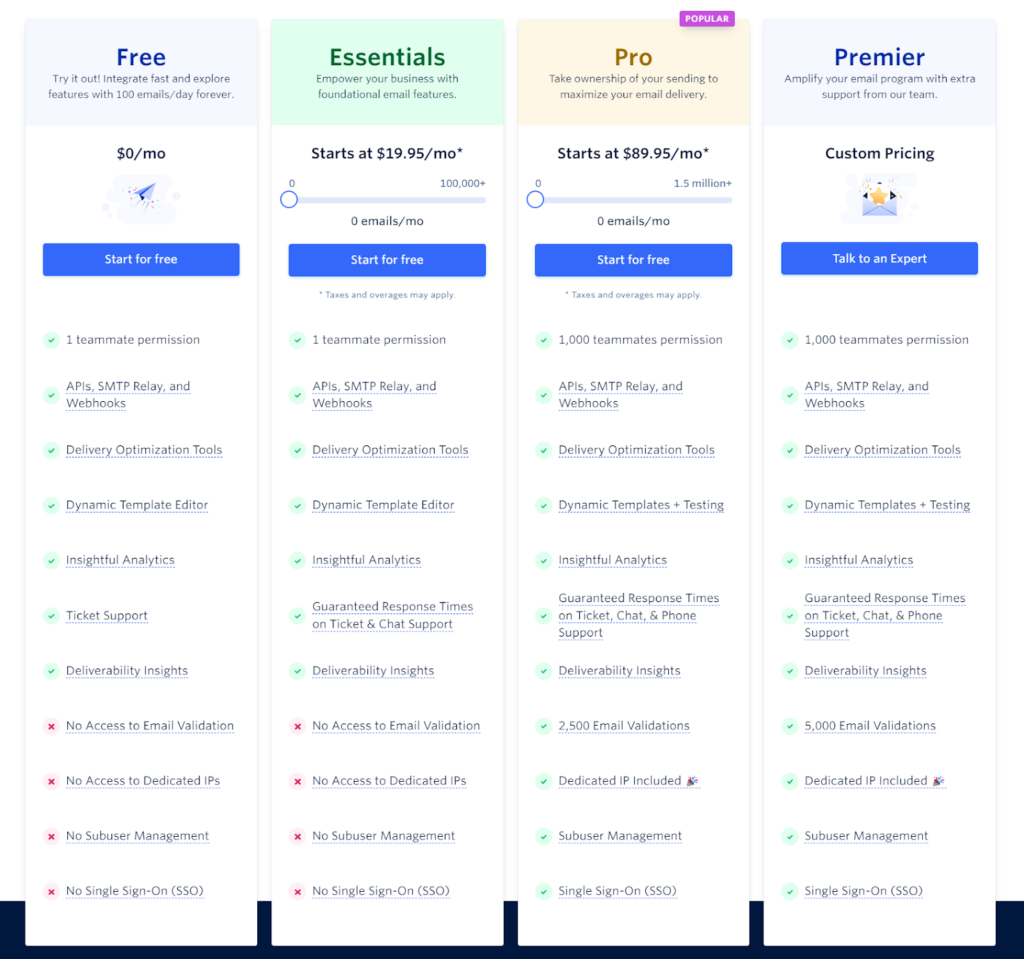 1. Phone Numbers
Rent local, toll-free, or international Twilio numbers to enable calling. Available every month:
Local numbers: From $1/month
Toll-free numbers: From $2/month in the US, more for other countries
Vanity numbers: Premium pricing based on market demand
2. Voice Usage Charges
The core voice usage fee is per minute of incoming or outgoing calls processed through Twilio at published per-minute rates by country. For example:
USA or Canada: $0.0075 per minute
United Kingdom: $0.0045 per minute
Australia: $0.036 per minute
So 10,000 minutes of calls would cost $75 at a $0.0075 per minute rate. Per-minute fees apply anytime you use Twilio numbers or infrastructure to process calls.
3. Phone Number Add-Ons
Additional features available for your phone numbers at added cost:
Number porting to bring existing numbers to Twilio
Voice menus, messaging, and advanced call routing
Voice termination to connect calls to external numbers globally
Archiving, transcription, and machine detection for recordings
Programmable Voice Pricing Plans
Beyond basic pay-as-you-go rates, Twilio offers several programmable voice pricing plans to meet different use cases:
1. Pay as You Go
The basic default pay-as-you-go plan. Per-minute rates apply based on usage. No monthly commitments. Ideal for low and irregular usage.
2. Basic Voice Plan
Discounted per-minute rates in exchange for a $25/month minimum spend commitment. Rates can be as low as $0.00385/minute as you reach higher tiers.
3. Advanced Voice Plan
Further discounted per-minute rates in exchange for a $150/month minimum spend commitment. Rates can go down to $0.00325/minute at high tiers.
4. Toll-Free Minute Bundles
Get discounted toll-free minutes in bulk across the USA, Canada, and 35 more countries. Tiers from 100K minutes ($0.0035/minute) to 500M+ minutes ($0.001/minute).
5. International Minute Bundles
Buy discounted international minutes in bulk 100K to 1B+ minutes. Rates as low as $0.005/min for Western Europe up to $0.25/min for high-risk destinations. 100+ countries covered.
Volume minute bundles allow you to get the lowest rates if you have high predictable usage. Enterprise-level custom contracts are also available.
Programmable Messaging Pricing
For adding capabilities like SMS, MMS, chat, social messaging, etc. here are the Programmable Messaging pricing components: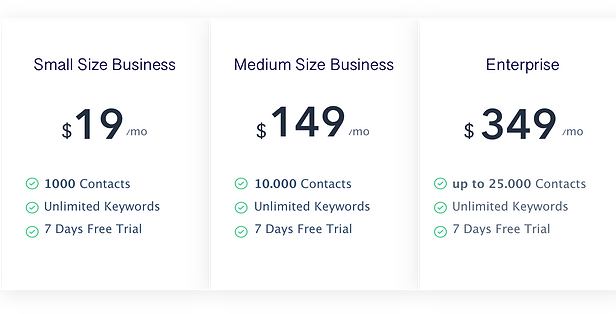 1. Per Message Fee
Sending or receiving messages over any channel costs $0.0075 per message in the US and Canada on pay-as-you-go. Other countries have localized rates starting around $0.01/$0.02 message.
2. Phone Numbers
Rent a number to enable messaging at costs ranging from $1/month (local number) to $5/month (toll-free number) depending on country and type.
3. Copilot CX
Optional add-on provides AI-assist capabilities for conversational messaging experiences ($100/month base fee + usage fees).
Programmable Messaging Plans
1. Pay as You Go
$0.0075 per message sent/received in US and Canada. Per message fees in other countries. Minimum charges may apply.
2. Basic Messaging
Volume plan with tiered per message discounts from $0.0062 to $0.0048 for usage from 50K messages up to 50M/month.
3. Advanced Messaging
Higher volume plan with message rates ranging from $0.005 down to $0.0035 for usage from 500K to billions of messages per month.
4. Flexible Session Bundles
Prepaid buckets from 1M to 1B sessions you can draw down from, with per-session rates starting at $0.50 at low tiers down to $0.08 at 1B tier.
5. International Plans
Discounted country-specific plans for high-volume messaging internationally. starting at $65/month. 100+ countries covered.
Programmable Video Pricing
Whether you want to add video conferencing, live streaming, or on-demand video clips, these are the pricing levers for Programmable Video:
1. Per Participant-Minute Fee
The core pricing model charges per participant per minute for Group Room video usage for all participants. For example, 10 participants in a Group Room for 60 minutes would incur:
10 participants x 60 minutes x $0.0065 per participant-minute
For a total of $39.00
So number of participants and call duration drive cost. Applies to all video use cases.
2. Recording Storage
Storing recorded video in Twilio Cloud costs $0.0004 per minute ($0.024/hour) for video storage after the free limit.
Transcoding and streaming also incur added processing fees.
3. Large Group Discounts
For large video group calls with 100+ participants, discounted participant-minute rates apply. Contact Twilio sales for pricing.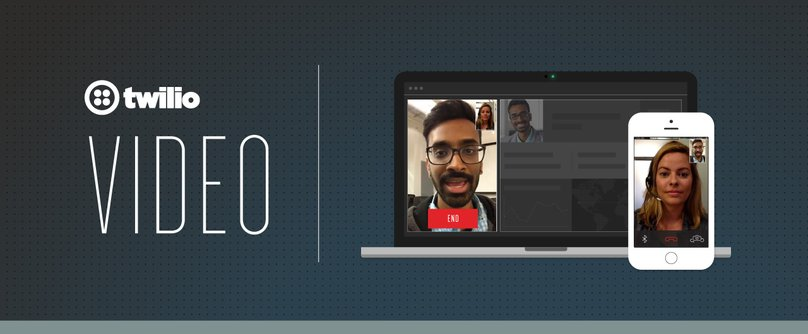 Programmable Video Plans
1. Pay as You Go
Default pay-as-you-go rates of $0.0065/participant-minute apply based on your usage levels.
2. Basic Video Plan
Commit to a minimum of $100/month for discounted participant-minute rates from $0.0055 down to $0.0045 at higher tiers.
3. Advanced Video Plan
With a $1,000/month minimum, receive participant-minute rates ranging from $0.0035 down to $0.0025 at highest usage.
4. Custom Enterprise Plan
For large enterprise-level video deployments with 100K+ minutes, contact Twilio sales for a custom plan with discounted rates.
Twilio Flex Pricing
Twilio Flex provides cloud contact center capabilities for call centers, customer support, and sales teams. Here are the pricing factors:
1. Per Engagement Minute Rate
The core pricing charge is per minute rate for each voice or chat engagement. Starts at $0.005/engagement-minute in base tier.
2. Chat Rate
Specialized chat-only engagement starts at $0.0005 per minute based on average message response time.
3. Voice Rate
For 100% voice engagements, per-minute rates start at $0.0065 per minute in the base tier. Goes down from there.
4. Agent Seats
Each agent login to the Flex desktop/app costs a minimum of $50/month per seat for the entry tier, and $125/month for the advanced tier.
5. Usage Add-ons
Additional usage charges apply for call recording, workforce management, CRM connectors, and other add-ons.
6. Message Rates
Where messaging like WhatsApp or SMS is used, standard messaging rates apply in addition to engagement fees.
Twilio Flex Plans
Essential
Entry-level plan starting at $0.005 per engagement minute. 20+ included features.
Advanced
Unlocks additional features beyond entry-level features starting at $125/mo per agent. Engagement rates are as low as $0.0045/minute.
Custom Enterprise
For large contact centers (500+ seats), enterprise-grade SLAs, and discounted pricing. Contact Twilio sales.
Twilio Flex allows you to start small and scale up as your customer engagement needs to grow. And you only pay for what you use.
Twilio Additional Products Pricing
Beyond the major products above, Twilio offers additional solutions:
Super SIM- IoT connectivity with pay-as-you-go data packages starting at $2/month for 10MB, scaling up from there.
SMS 2FA- Prepaid packages for sending one-time passcodes for security. Packages from $15/month for 15 codes up to $999 for 100K codes.
Elastic SIP Trunking- Enterprise SIP trunking plans with per-minute rates starting at $0.0025/minute in North America, and $0.015/minute in Europe. Volume discounts apply.
Lookup- Reverse phone number lookup API with pay-as-you-go pricing of $0.004-$0.022 per successful lookup based on type.
Sync- API for powering real-time cross-device data sync. Free for up to 1M records each month, $0.0001 for each additional record synced.
This covers the major Twilio products. Now let's examine how Twilio packages things up into customer offers.
Twilio's Service Packages
To make it easier for certain vertical use cases, Twilio offers bundled packages of its services:
1. Notify – Alerting & Notifications
Bundled phone numbers and messaging starting at $25/month for up to 25,000 sessions/month. More usage costs extra.
2. Flex – Omnichannel Contact Center
Get started with Flex plus bundled messaging and speech recognition starting at $1,995/month with an annual contract.
3. Frontline – Field Team Communications
Bundles Flex, Messaging, and Super SIM for field teams. Starting at $1,995/month per year with 50 team members included.
4. Verify – Fraud Prevention & Security
Get started with phone-based authentication APIs starting at $15/month for 15 codes, scaling up from there.
The packages above combine multiple products tailored to common vertical needs.
They provide a lower friction starting point with bundled units included each month. You can then always expand usage beyond the bundles.
Volume Discounts
Across all products, Twilio offers increasing discounts as your aggregate monthly spending increases:
| | |
| --- | --- |
| Monthly Spend | Discount Percentage |
| $150+ | 5% |
| $500+ | 7% |
| $5K+ | 8% |
| $25K+ | 10% |
| $50K+ | 12% |
So customers with high volumes get the best rates. Discounts apply automatically once your account hits the monthly spend thresholds above.
Getting Started on a Budget
While Twilio scales to the largest users, you can build prototypes and test ideas at a very low cost. Ways to start on a budget:
Use free tiers of Flex, Lookups, etc. with a $0/month minimum
Get a toll-free number for $1/month
Run code on Twilio Functions for pennies
Stay on pay-as-you-go plans to avoid minimums
Leverage new account credits ($15)
Custom Enterprise Pricing
For large-scale deployments with 100K+ minutes or other high volumes, custom enterprise pricing is available:
Volume discounts beyond standard tiers
Custom SLAs
Dedicated account management
Package discounts across multiple products
Advanced features
Contact Twilio sales to explore these options for scaled organizations with complex needs.
Key Takeaways
Twilio offers pay-as-you-go pricing for low-usage needs
Programmable Voice and messaging form the core with per-minute/message fees
Plans add discounts for higher volumes and spending commitments
Add-on product fees apply based on the capabilities used
Minimums are low ($1 for a phone number) to trial at low cost
Enterprise options for fully customized solutions
Understanding these pricing fundamentals for Twilio's platform and products allows you to choose the right plans for your application needs.
Conclusion
Twilio's wide array of products and pricing options provides flexibility for a diverse range of use cases and workloads.
Their pricing model evolves along with their products, but core tenets remain consistent – pay-as-you-go rates enable getting started at low cost, while volume discounts reward high usage with better rates.
By mixing and matching Twilio's building blocks across voice, messaging, video, and email with the plans that best fit your requirements, you can cost-effectively build a custom communications platform tailored to your application.
Frequently Asked Questions (FAQ)
Ques 1. Does Twilio offer a free tier or trial?
Ans. Yes, new accounts get $15 in credits to try any Twilio product. There are also free tiers of Flex, Lookups, and Functions to build prototypes without incurring costs.
Ques 2. How much does it cost to send and receive SMS with Twilio?
Ans. For the US and Canada, SMS messaging costs $0.0075 per message sent or received on pay-as-you-go. Higher volume plans offer discounts as low as $0.0045 per message.
Ques 3. Does Twilio offer call center features?
Ans. Yes, Twilio Flex is a full cloud contact center solution. Pricing starts at $0.005 per minute for voice plus added costs for messaging channels, CRM integrations, and agent desktop features.
Ques 4. Can I bring my phone number to Twilio?
Ans. Yes, you can bring your existing business, toll-free, or vanity numbers over to Twilio via porting for a small fee starting at $10 per number.
Ques 5. How much do toll-free numbers cost on Twilio?
Ans. Toll-free numbers start at $1/month for most countries. More advanced vanity numbers can cost more depending on availability and demand. All numbers incur usage fees for inbound calls and messages.