Cisco Unified Communications Manager (CUCM) is a powerful call processing and management system that acts as the centralized software-based platform for enterprise IP telephony solutions.
CUCM provides advanced call routing, signaling, and advanced features for voice, video, messaging, presence, and mobility applications across an organization.
CUCM sits at the heart of a Cisco Unified Communications solution and enables enterprises to transition from legacy PBX systems to a modern, IP-based unified communications infrastructure.
It provides centralized management, provisioning, and administration for a wide array of media endpoints like IP phones, video conferencing devices, SIP trunks, gateways, and softphones.
With its robust architecture, high availability, and scalable design, CUCM delivers carrier-class call processing and is ideal for organizations of all sizes – from small businesses to large enterprises.
It integrates with Cisco collaboration applications like Cisco Unity Connection, Cisco IM & Presence, and Cisco Meeting Server to offer a complete unified communications experience.
This article provides an in-depth look at the key components, features, benefits, and capabilities of Cisco Unified Communications Manager.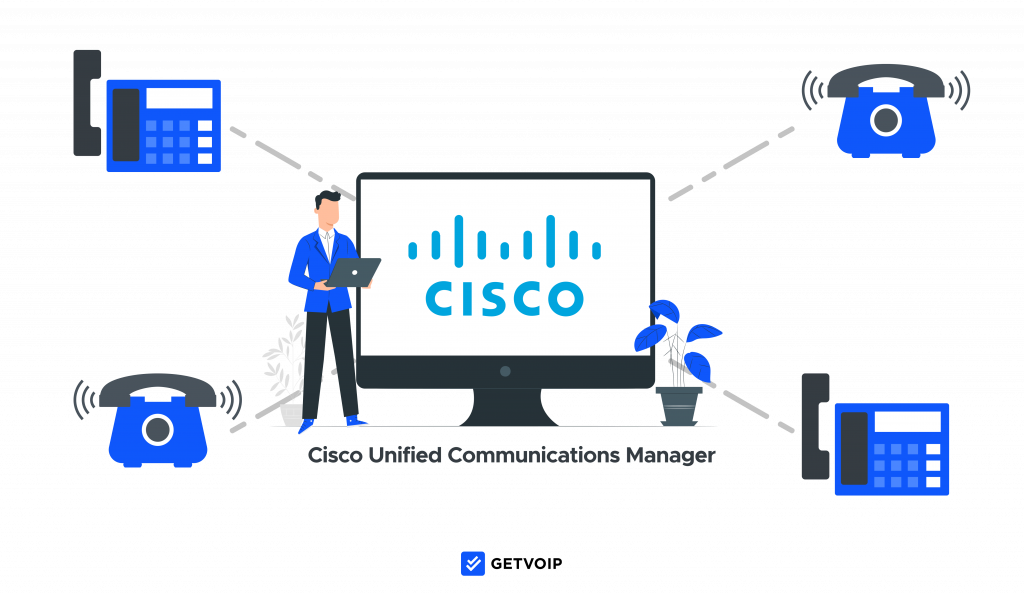 Cisco Unified Communications Components
1. Cisco Unified Communications Manager (CUCM)
CUCM is the core call processing and signaling component that acts as the centralized brain for call control.
Runs on Cisco UCS servers. Redundant deployment is recommended for resilience.
Provides software-based call supervision, routing, and advanced IP telephony features.
Interfaces with endpoints using SIP, SCCP, MGCP, and H.323 protocols.
Enables analog, digital, and IP voice endpoints to work seamlessly.
Manages, configures, and monitors the entire Cisco voice infrastructure.
2. Cisco IP Phones
These are VoIP and video endpoints for enterprise users. Main categories:
Cisco 8800 Series – Flagship IP phone series with large touch screens, video calling, and accessibility features. Models include 8845, 8861, and 8865.
Cisco 7800 Series – Advanced mid-range desk phones with color screens. Models include 7821, 7841, 7861.
Cisco 6800 Series – Affordable and reliable entry-level IP phones. Models include 6861, 6841, and 6821.
Cisco IP Phone 7800/8800 Series Conference Units – All-in-one voice and video conference phones.
Cisco Jabber – Software desk phone for PCs, Macs, and mobile devices.
Cisco IP DECT Phones – Wireless VoIP phones for office mobility.
3. Cisco Gateways
Gateways enable connectivity between diverse systems and networks:
Analog gateways – Connect analog devices like fax, phones, and PA systems to the IP network.
Digital trunk gateways – Integrate PBX trunks and PSTN into the VoIP environment.
Business Edition 6000/7000 Gateways – Voice, data, and security for small/medium offices.
ISR routers with voice modules – Integrated VoIP routing and gateway capabilities.
Key types of signaling conversion gateways provide:
H.323-SIP Gateway – Interworking between H.323 and SIP protocols.
MGCP-SIP Gateway – Conversion between MGCP and SIP calls.
4. Cisco Unified Border Element (CUBE)
The CUBE session border controller enables secure SIP trunking between the enterprise and service provider VoIP networks. Key functions:
Demarcation point between CUCM and external SIP trunks.
NAT and firewall traversal, VoIP protocols normalization.
Interworking between disparate SIP implementations and codecs.
Media encryption and authentication for secure SIP trunking.
Regulatory compliance for calls entering/leaving the enterprise.
5. Cisco Meeting Server
Cisco Meeting Server is a robust conferencing server:
Enables scaling of audio, video, and web meetings to thousands of participants.
Interoperable with a wide range of endpoints – Cisco, third-party, and mobile devices.
Supports web apps, software clients, room systems, tablets, etc.
Integrates with CUCM and calendaring systems for scheduled and ad-hoc meetings.
Built-in firewall traversal capabilities.
6. Cisco Expressway
Key functions of the Expressway solution:
Enables secure remote and mobile worker access to UC services inside the enterprise.
Firewall traversal and connectivity between internal and external networks.
Business-to-business video and content sharing via secure firewall traversal.
Endpoint registration and call control for remote endpoints and interoperability with standards-based video endpoints.
Benefits of Cisco Unified Communications Manager
Here are some of the major benefits of deploying Cisco Unified Communications Manager:
Simplified Architecture – Provides centralized software-based call control instead of complex PBX systems. Replaces multiple siloed systems with a unified IP communications platform.
Scalability – The solution scales smoothly from small deployments to very large enterprises with thousands of users across multiple locations.
High Availability – Offers 1:1 redundancy, clustering, and failover capabilities for maximum uptime. Geographic redundancy is also available.
Enhanced Mobility – With WiFi integration, softphones, and mobile clients, users can be productive from anywhere.
Multi-platform Support – CUCM interoperates easily with all types of devices – desktop and mobile, hardware and soft.
Rich User Experience – With IP phones, conferencing, unified messaging, mobility, video and more.
Enhanced Security – Media encryption, user authentication, and certificate management ensure secure communications.
Simplified Administration – Centralized monitoring, configurations, software updates, and user provisioning.
Seamless Application Integration – Open APIs and robust developer tools enable integrating CUCM with third-party and in-house developed apps.
Hybrid Cloud Capabilities – Cisco now offers CUCM in the Webex cloud, enabling flexible deployment models.
With these benefits, CUCM enables organizations to deliver superb voice, video, and collaboration experiences across devices, locations, and platforms.
CUCM Features and Capabilities
Cisco Unified CM provides a wide array of call processing, management, and advanced IP telephony features:
1. Call Processing
Call Control – Complete call supervision for call establishment, routing, teardown, etc. Translations, call coverage, restrictions, etc.
Dial Plan – Flexible dial plan architecture for call routing, digit manipulations, classes of control, number formatting, etc.
SIP Trunking – Native SIP trunk integrations, SIP header interworking, configurable SIP profiles.
Protocols – SIP, SCCP, MGCP, H.323 support for endpoints and trunks. Codec negotiation.
Conferencing – Ad-hoc and meet-me voice, video, and web conferencing options.
2. Call Management
Hunt Groups – Sequential, parallel, circular, longest idle ring patterns for call distribution.
Call Park – Place the call on hold and pick on another device.
Call Pickup – Answer calls ringing on another user's phone.
Directed Call Park – Park calls against an extension for retrieval.
Barge – Join calls on shared directory numbers.
3. Unified Messaging
Voicemail – Native visual voicemail support through Cisco Unity Connection.
Single Number Reach – Ring mobile and desk phones simultaneously.
Message Waiting Indicator – Voicemail notification on IP Phones.
4. Device Management
Auto Registration – Plug-and-play provisioning for IP phones. Zero-touch deployment is available.
Device Profiles – Define configs for groups of devices. Easily roll out upgrades.
Phone Customization – Unique ringtones, backgrounds, and other personal settings.
5. High Availability
Redundancy – 1:1 redundancy for Publisher and Subscriber servers.
Clustering – Create groups of CUCM nodes for geographic diversity, and load balancing.
Survivable Remote Site – Local call control continuity when WAN fails.
6. Security
Media Encryption – SRTP and TLS standards are used for secure voice and signaling.
Certificate Management – SSL and device authentication certificates.
RADIUS Authentication – Validate user access credentials.
Role-based Access – Granular access controls and permissions for admins.
7. Monitoring & Troubleshooting
CDR Analysis – Call detail records for tracking usage, diagnostics, and billing.
Alarms – Proactive system health alerts and thresholds.
Dashboards – Real-time and historical tracking of performance KPIs.
Traces – Signaling, media, and diagnostics debugging capabilities.
8. APIs & Integration
AXL/UDS – SOAP and REST APIs for administration and custom integrations.
JTAPI/TAPI – Telephony integration with CRM and other apps.
Cisco Solutions Plus – Validated partner ecosystem for third-party apps.
With these robust features, CUCM enables enterprises to transition to a modern, unified IP communications environment.
CUCM Deployment Options
Cisco offers the following deployment options for Unified Communications Manager:
On-Premise Model: CUCM is installed on customer-owned Cisco UCS servers or VMWare clusters. Ideal for organizations wanting full control, and customization.
Cisco Hosted Collaboration Solution (HCS): CUCM is hosted in Cisco data centers on shared infrastructure. Purchase hosted seats.
Cloud-Based (Cisco Webex Calling): CUCM is provided as software-as-a-service. Part of Webex Calling cloud UC solution.
Hybrid: Mix of on-premise CUCM and Cisco Webex Calling cloud. For example, headquarters use CUCM while branches use the cloud.
Choose the model that aligns best with your technical, operational, and business requirements.
Cisco partners can help determine the ideal deployment strategy.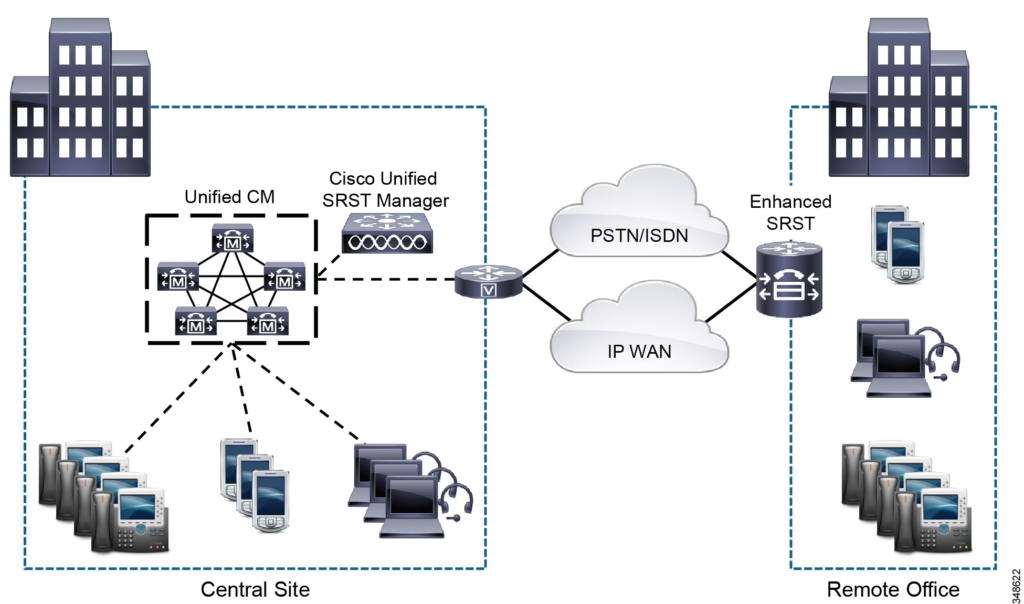 Additional Unified Communications Platforms
While CUCM is the most popular IP PBX platform, organizations can also evaluate these alternate unified communications solutions:
1. Microsoft Skype for Business
Overview: Part of Office 365. Provides IM, presence, audio/video meetings, and enterprise voice features.
Voice Features: VoIP telephony, call control, auto attendants, call routing, call recording.
Video: Ad-hoc and scheduled video conferences, desktop/application sharing.
Messaging: Instant messaging, SMS, and web conferencing capabilities.
Mobility: Mobile apps for iOS, Android, and Windows.
Pricing: Subscription plans start around $5/user/month. Add-ons available.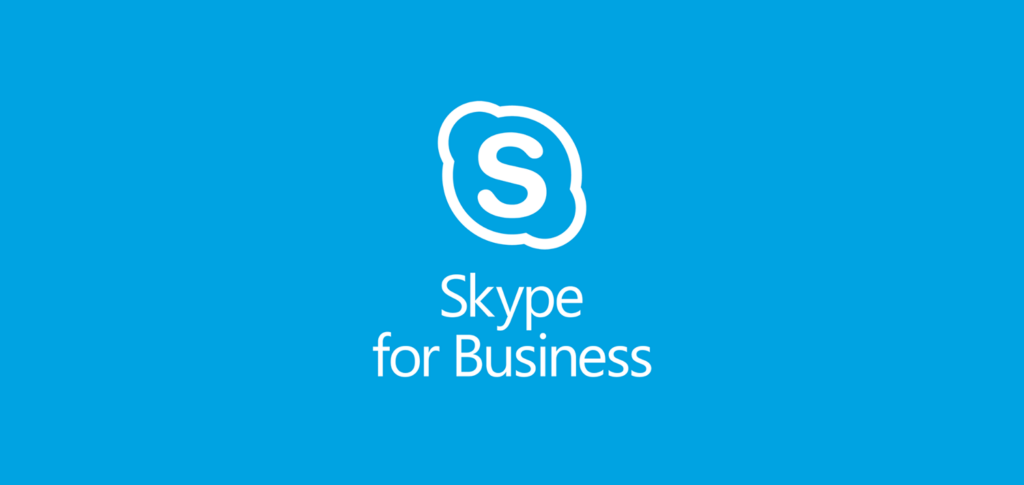 Overview: Comprehensive UC suite built around the Aura core.
Components: IP Office, Aura Session Manager, Avaya IX Workplace, Equinox Experience.
Capabilities: Advanced voice, video, mobility, messaging, customer engagement.
Deployment: On-premise, private/public cloud, hybrid models.
Pricing: Around $15-$50 per user per month. Varies by components.
3. Mitel MiVoice Business
Overview: Robust UC solution from Mitel. Built on MiVoice MX-ONE platform.
Features: VoIP, unified messaging, mobility, contact center, video and collaboration.
Scalability: Supports SMBs to large enterprises. Distributable architecture.
Pricing: Starts around $15/user/month. Contact Mitel for quotes.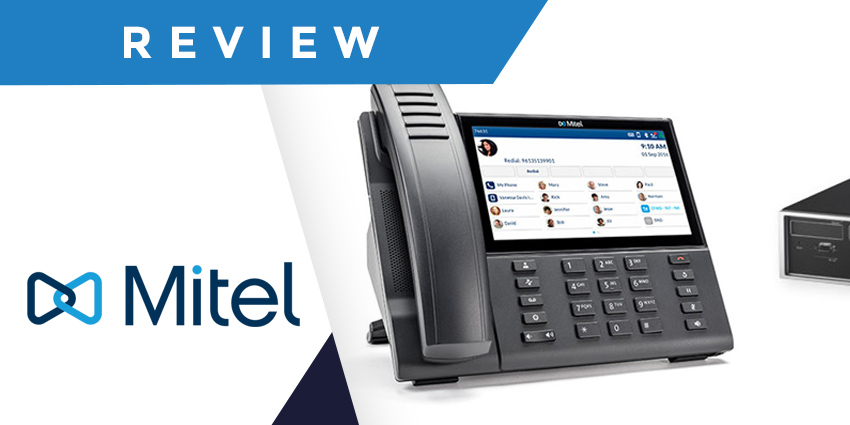 4. NEC Univerge Blue Platform
Overview: Cloud-based UCaaS platform from NEC Corporation.
Capabilities: Mobile-first voice, video, team chat, contact center, file collaboration.
Global Support: Data centers in 15+ countries for local regulations.
Pricing: Starts at $15 per user per month. Volume discounts are available.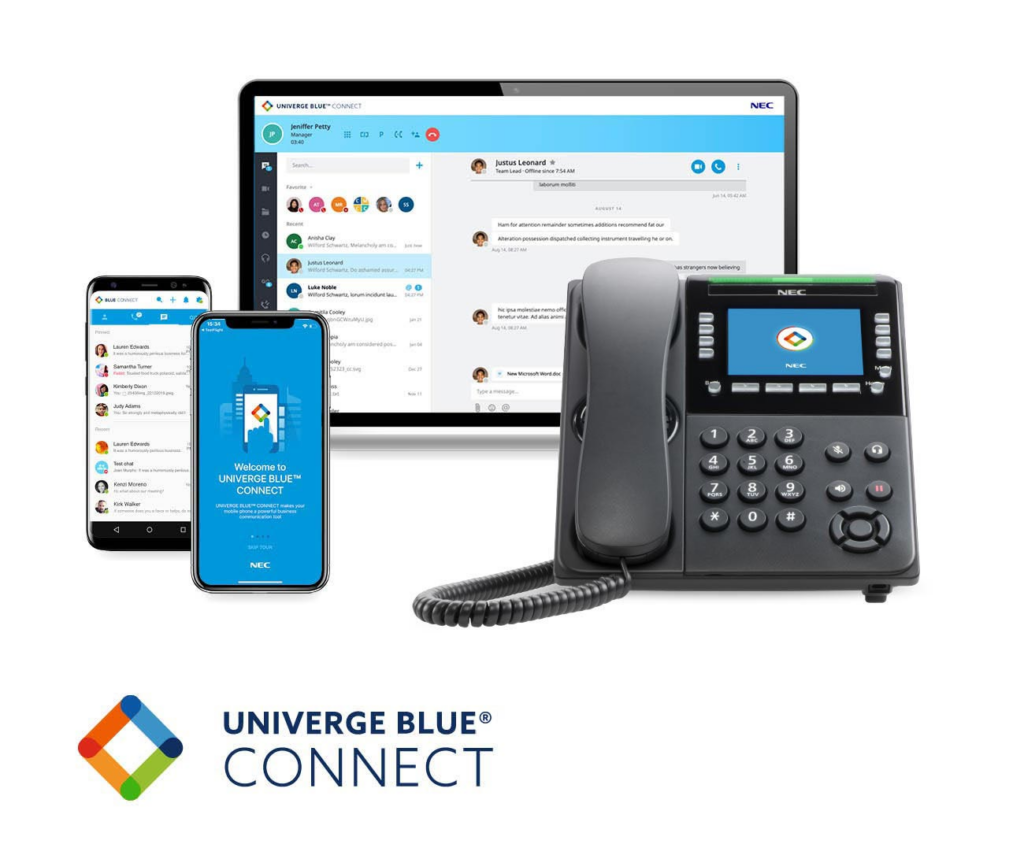 Overview: Integrated cloud UC solution provided by 8×8.
Features: Cloud phone system, Meetings, Team Chat, Contact Center capabilities. Global deployment.
Benefits: Rapid deployment, lower ownership cost, anytime/anywhere access.
Pricing: Starts at $12 per user per month for X2 plan. Contact 8×8 for quotes.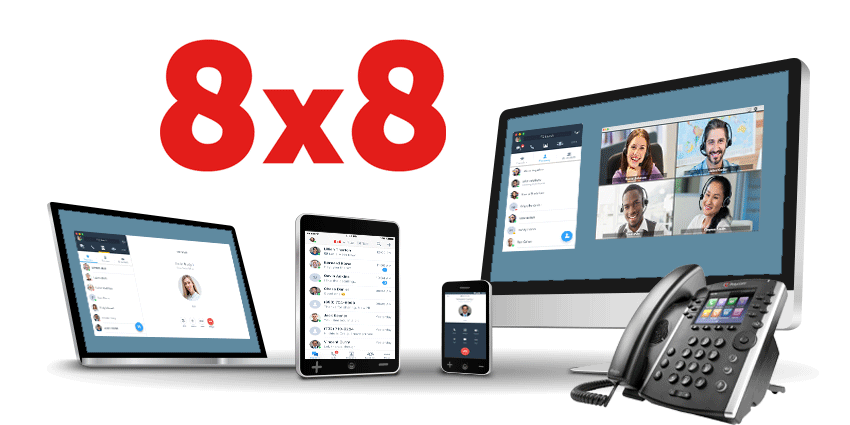 These leading UC platforms offer capabilities similar to CUCM.
Choosing the right solution depends on your functional needs, budgets, on-premise vs. cloud preferences, and integration requirements.
Frequently Asked Questions (FAQ)
Ques 1. What hardware is required to run CUCM?
Ans: CUCM can run on Cisco Unified Computing System (UCS) servers, Cisco MCS servers, or on standard virtualized platforms like VMWare ESXi. Cisco recommends UCS for best performance.
Ques 2. Does CUCM support video calling?
Ans: Yes, CUCM supports video endpoints like Cisco IP Phones with built-in cameras, TelePresence systems, Jabber video, and Webex video. It enables point-to-point and multipoint video conferencing.
Ques 3. Can CUCM integrate with Microsoft Skype for Business?
Ans: Yes, CUCM can interconnect with Skype for Business using Cisco Meeting Server or Expressway solutions. This enables scheduling and desktop/content sharing between Cisco and Skype for Business environments.
Ques 4. What protocols does the CUCM use?
Ans: CUCM uses SIP, SCCP, MGCP, H.323, and other signaling protocols to connect with IP phones, gateways, SIP Trunks, messaging servers, and other UC platforms.
Ques 5. Does Cisco offer CUCM in the cloud?
Ans: Yes, Cisco recently launched the CUCM Cloud service allowing businesses to deploy CUCM in Webex Calling. This provides a public-cloud-based UC service with all the features of on-premise CUCM.