8×8 is a leading global provider of integrated cloud-based communications and collaboration solutions for organizations of all sizes.
8×8's flagship product, X Series, delivers unlimited voice, video meetings, team chat, and integrated contact center capabilities on a single advanced platform.
It aims to simplify and enhance business communications by unifying multiple capabilities that previously required separate tools.
With generous unlimited global calling plans and deployment flexibility, 8×8 caters to organizations with offices worldwide and remote workforces.
This in-depth guide explores 8×8's extensive features, use cases, strengths, and limitations compared to competitors, pricing tiers, and top alternative solutions.
For any business evaluating its communications strategy, this analysis provides unparalleled insights into how the 8×8 X Series stacks up against rivals.
Features of 8×8 X Series
1. Global Cloud Architecture
It leverages a globally distributed cloud architecture to deliver reliable enterprise-grade service with redundancy across regions.
This removes the need for costly on-premise PBX hardware and management.
2. Unlimited Calling Plans
It offers unlimited local, national, and international calling plans to over 40 countries.
Organizations no longer have to worry about per-minute costs adding up for a dispersed workforce.
3. Voice Intelligence
Sophisticated analytics track call data like wait times, call resolution, and customer sentiment to identify opportunities for improving experiences through conversational intelligence and engagement analytics.
4. Omnichannel Contact Center
A fully natively integrated contact center solution combines voice, email, web chat, SMS, and social media channels into a single console for managing all customer interactions.
5. Team Messaging App
It Work allows instant messaging, file sharing, presence indicators, GIFs, tabs, and channels for streamlined real-time team collaboration.
It syncs seamlessly across mobile and desktop apps.
6. Video Meetings
High-quality HD video conferencing with screen sharing, joining via browser, custom meeting URLs, and synchronization with Outlook calendar enables productive virtual meetings.
7. Call Recording Options
Users can record calls on-demand or based on rules for training, quality assurance, compliance, and dispute resolution.
Advanced analytics help extract insights.
8. APIs and Chatbots
Open APIs and pre-built integrations with business apps like NetSuite, Salesforce, and Zendesk maximize value.
AI chatbots automate routine tasks to boost efficiency.
Use Cases for 8×8 X Series
1. Distributed Teams
For employees spread across locations, 8×8 provides persistent workplace connectivity through video, voice, chat, and screen sharing to unify dispersed teams.
2. Contact Centers
Omnichannel analytics, real-time supervisor tools, self-service options, and engagement intelligence allow contact centers to deliver extraordinary customer experiences.
3. Global Organizations
With numbers in over 40 countries and unlimited global calling plans, It readily supports large multinational businesses and remote employees worldwide.
4. Sales Enablement
From CRM integrations to call recording and analytics to video meetings, It empowers sales teams with the tools they need to close more deals.
5. Hybrid Workplaces
It bridges onsite and remote employees through consistent cloud access, Bring Your Device (BYOD) support, enterprise telephony features, and embedded team chat.
6. Compliance
Call recording, encryption, advanced security, and analytics provide the capabilities regulated organizations in finance, healthcare, education, and more require to remain compliant.
7. Small Businesses
Comprehensive features tailored to SMBs like self-service administration, generous toll-free minutes, fractional licensing, and unlimited domestic calling help smaller teams punch above their weight.
Pros
1. Unified Communications Platform
8×8 combines calling, meetings, contact center, and team collaboration in one tightly integrated cloud platform instead of multiple disjointed tools.
2. Global Distribution
Leveraging a worldwide cloud footprint provides reliability and quality of service for multi-national businesses and remote employees everywhere.
3. Call Quality
Optimized global private backbone and resilient real-time call routing means consistently crisp, natural-sounding calls rivaling or exceeding PSTN networks.
4. Scalability
8×8 scales gracefully from 5 employees up to thousands. Adding new users is easy through the self-service admin portal without costly new hardware.
5. Mobility Features
Native desktop and mobile apps enable calling over cellular, WiFi handoff, BYOD device support, presence and enterprise dialing from smartphones to keep users always connected.
6. Open API Architecture
Over 50 APIs and out-of-the-box integrations with top business apps maximize 8×8's value and automation capabilities across workflows.
7. Administrative Ease
Web-based self-service admin console enables full control over system management, configurations, analytics, and reporting without specialized expertise.
Cons
1. Learning Curve
The platform's broad set of advanced capabilities necessitates a learning curve, especially for smaller businesses less experienced in administering enterprise-grade UC systems.
2. No On-Premise Option
It is only offered as a public multi-tenant cloud service. Organizations requiring private on-premise solutions for customization or control should evaluate alternatives.
3. Large Meeting Limitations
8×8's basic tiers accommodate meetings with around 100 participants. Larger events require Enterprise plans or third-party large-scale webcasting add-ons.
4. Occasional Audio Glitches
Rapid back-and-forth conversations can result in minor sound dropouts or delays. But overall call quality remains industry-leading.
5. Contacts Management Gaps
Syncing external contacts from sources like Office 365 into 8×8 involves workarounds. Native contacts management and storage capabilities are basic.
6. High International Rates
While domestic calling plans are generous, international usage beyond the 40 included countries can rack up hefty fees quickly if not capped through Enterprise contracts.
7. No Bundled Hardware
Clients have to purchase approved Polycom desk phones and conference room phones separately. Bundles including handsets are not available.
Pricing Plans for 8×8
8×8 offers the following X Series editions:
X2 – $12/month per user For small teams. Includes meetings, chat, unlimited US/Canada calling.
X4 – $24/month per user Adds integrated contact center, advanced admin controls and unlimited global calling to 31 countries.
X6 – $48/month per user Top tier for larger organizations. Extends global calling to 44 countries and provides the highest limits.
Enterprise – Custom For specialized needs. Includes dedicated account manager and customization.
Alternatives of the Tool
1. GoToConnect
It is the unified communications solution from GoTo, combining a cloud phone system, video meetings, and team chat.
GoToConnect provides HD audio conferencing, screen sharing, and customizable call flows.
Other features include intelligent call routing, voicemail transcription, CRM integrations, mobile apps, and more. It's easy to manage and scale.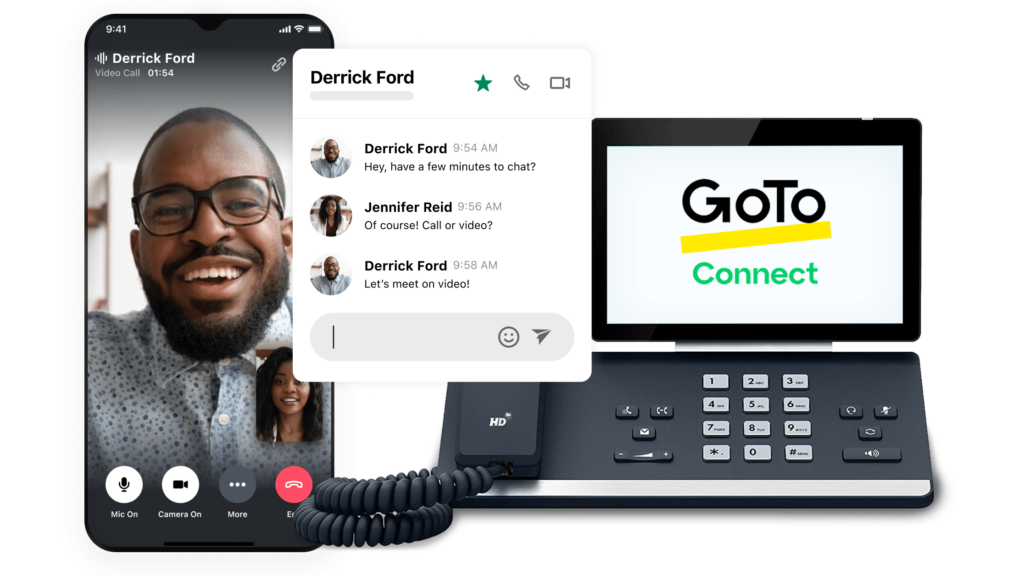 2. Zoom Phone
It is the VoIP solution from video communications company Zoom. It delivers enterprise-grade call quality, management features, and integration with other Zoom services.
Key features include auto attendants, visual voicemail, call recording, ring groups, hot desking, and mobile apps. Zoom Phone offers an easy admin portal and works across devices.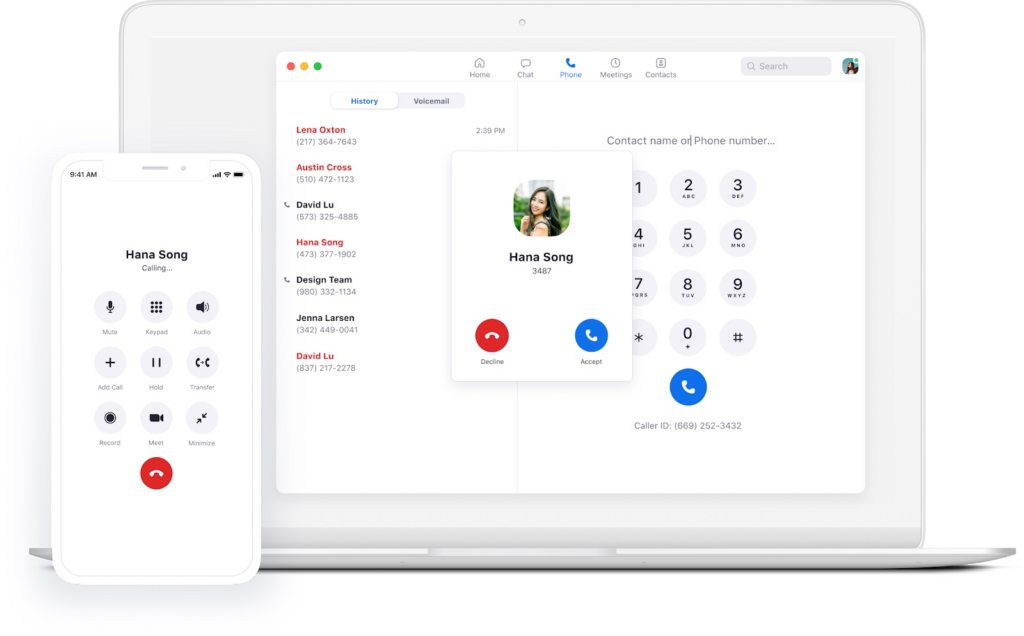 3. Ooma Office
Ooma is a cloud phone service designed for small and midsize businesses. It provides a virtual PBX system, business phone numbers, and advanced call routing features.
Key capabilities include voicemail transcriptions, ring groups, virtual faxing, and CRM integrations.
Ooma Office offers straightforward pricing and works on any high-speed internet connection.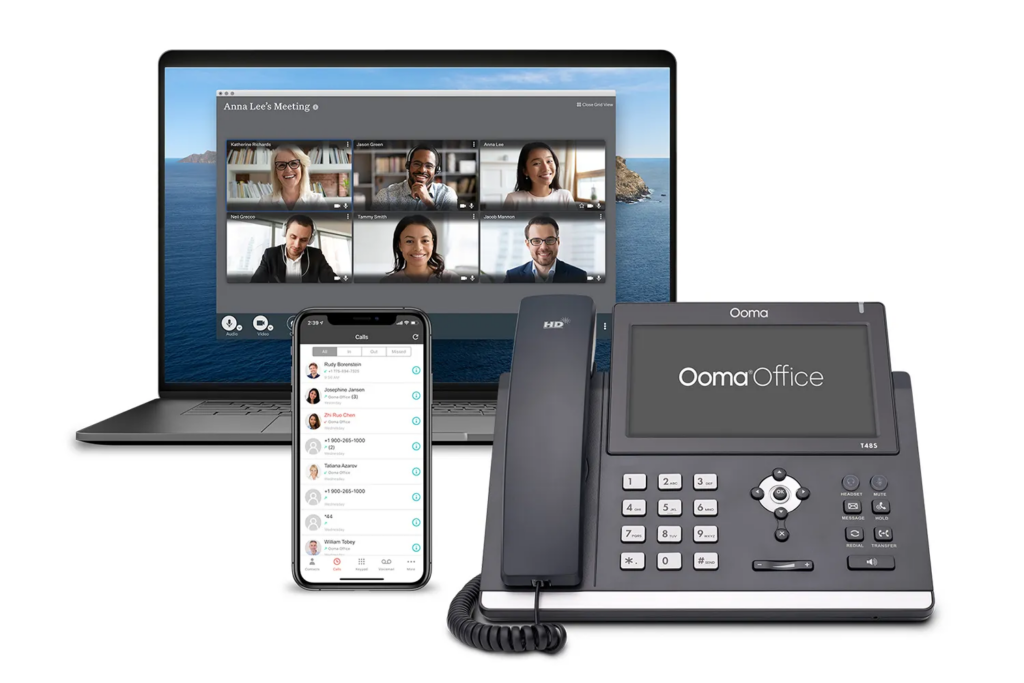 Frequently Asked Questions (FAQ)
Ques 1. What is 8×8 known for?
Ans: 8×8 is known for their cloud-based communications and customer engagement solutions including voice, video, chat, and contact center products.
Ques 2. Does 8×8 Work in India?
Ans: Yes, it offers services in India and has an office in Mumbai.
Ques 3. Is 8×8 profitable?
Ans: Yes, it has been profitable in recent years. For fiscal year 2022 they reported an annual revenue of $638 million with a net income of $3.9 million.
Ques 4. Does 8×8 use SIP?
Ans: Yes, it supports SIP (Session Initiation Protocol) trunking as part of their voice product offerings.
Ques 5. Does 8×8 use aws?
Ans: Yes, it leverages AWS for its cloud infrastructure and platform services.