Vonage is a leading provider of cloud-based business communications solutions, serving over 120,000 customers globally.
The company offers a complete Unified Communications as a Service (UCaaS) platform that combines voice, video, messaging, mobility, and contact center capabilities into an easy-to-use cloud application suite.
It enables organizations to unite fragmented communications channels into one seamless environment, enhancing team productivity and customer engagement.
In this comprehensive guide, we will explore Vonage's key features and capabilities, use cases, pros and cons, pricing options, and top competitor alternatives available in the market.
Whether you are looking to upgrade legacy phone systems or deploy a new cloud communications solution, this article will provide the details to evaluate if Vonage meets your business needs.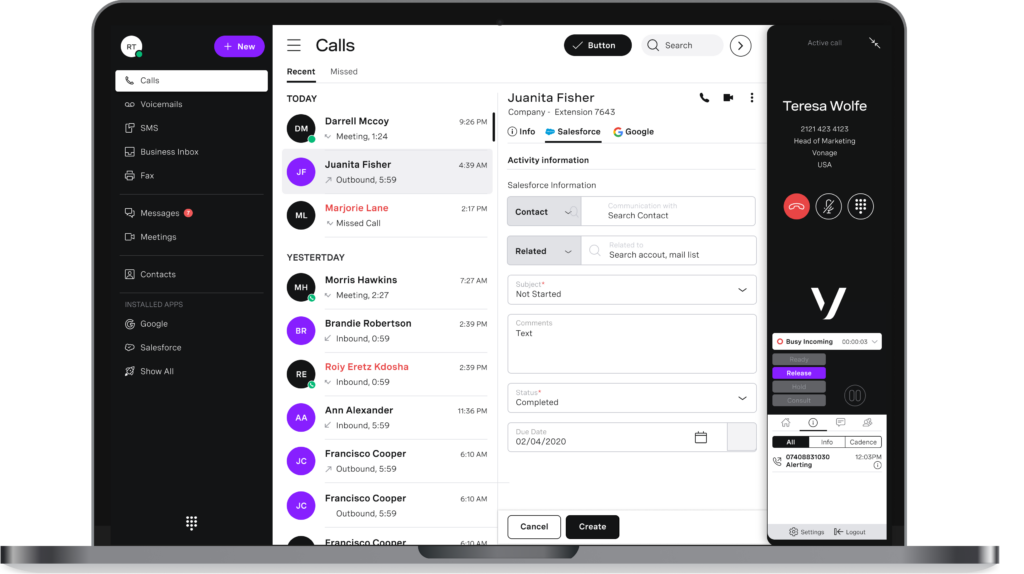 Features
1. Flexible Cloud Phone System
It provides a cloud-based phone system that can be scaled and adjusted as a business grows.
It replaces an old-fashioned PBX with a modern, web-based solution. The system works seamlessly across devices and locations, with the ability to assign virtual phone numbers and extensions.
Vonage offers top-notch call quality and management features for employees on the go.
2. Unlimited Calling Plans
Unlike landline systems with metered per-minute charges, It offers unlimited domestic calling plans for the US and Canada.
This allows for open communications without surprise overage fees. International long-distance is also available to over 60 countries for a low flat monthly fee.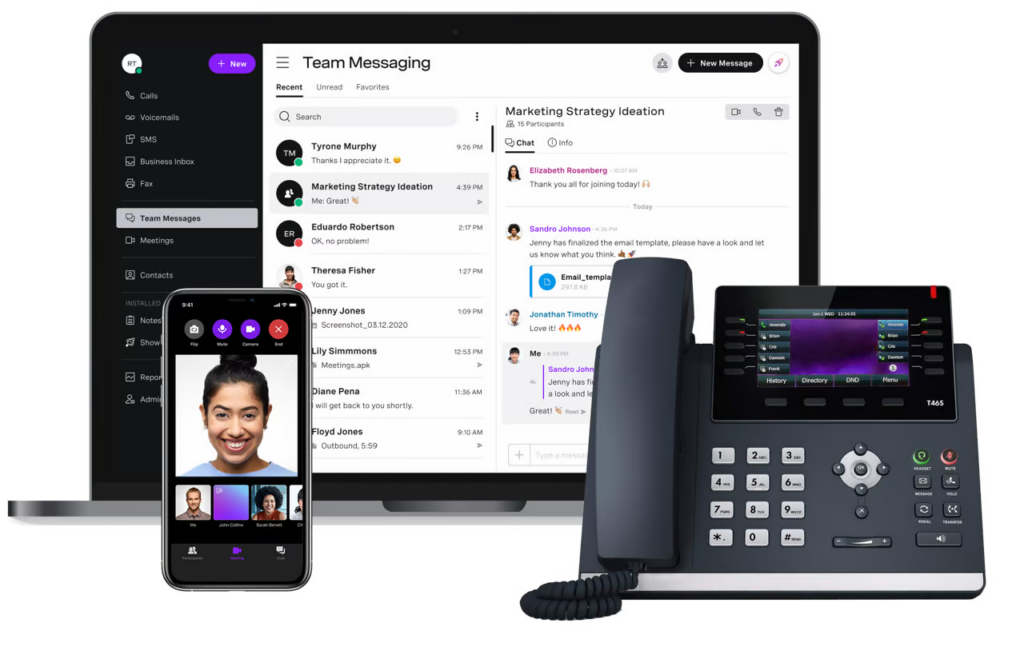 3. Enterprise-level Video Conferencing
Its Meetings provides HD video conferencing for meetings with up to 100 participants.
Screen sharing, virtual backgrounds, calendar integration, and meeting recording provide premium features for productive online collaboration.
Breakout rooms allow smaller groups to connect during a meeting.
4. Team Messaging Apps
Its Messaging integrates team communications with features like group chat, file sharing, video chat, and SMS capabilities.
Users can quickly connect via text, voice, or video chat across devices. The app boosts productivity for on-site and remote employees.
5. Contact Center Solutions
Its Contact Center gives sales and service teams tools to connect with customers.
Intelligent routing, CRM integrations, advanced reporting, and AI-powered support help optimize the customer experience.
Omnichannel interactions are streamlined for phone, email, chat, and social media.
6. APIs for Programmable Communications
Its APIs allow developers to integrate communications capabilities into business applications and workflows.
The Vonage Communications Platform offers APIs for voice, video, messaging, and authentication. This enables customized communication experiences.
7. Global Reach
With data centers around the world, It provides reliable connectivity for global businesses.
Network redundancy keeps international communications running smoothly. Vonage enables companies to have a local presence with virtual numbers in over 100 countries. Multi-language support also helps serve global customers.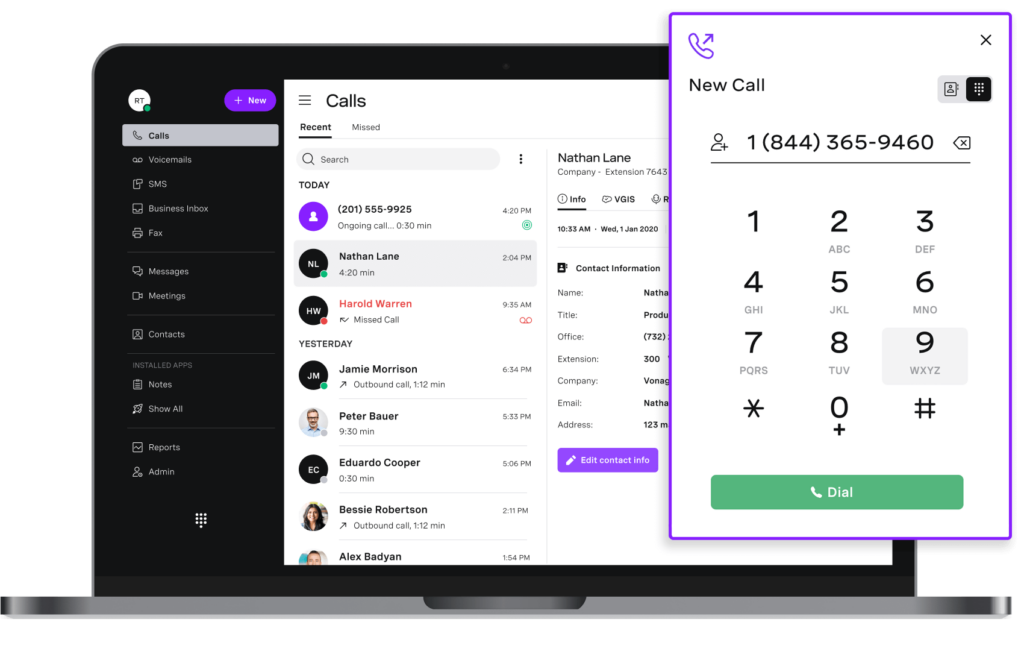 Use Cases of Vonage
1. Remote Call Center
It enables remote call center agents to handle customer service and sales calls from anywhere with an internet connection.
The virtual phone system routes calls intelligently, providing a seamless experience for customers. Management has visibility and control across the distributed workforce.
2. Multi-Location Business
For businesses with various office locations, It connects branch offices into one unified communications network.
Employees can collaborate across geographies with seamless video meetings, messaging, and calling. Calls are routed properly without expensive PBX equipment.
3. Field Technician Coordination
For field service teams, Vonage keeps mobile workers connected. Technicians have one business identity across cell phones, desktops, and tablet apps.
Dispatchers can send service orders to techs digitally and then follow up by voice, chat, or video. GPS integration also helps track technicians.
4. Healthcare Telehealth
It allows healthcare providers to conduct telehealth visits with patients via video call.
Doctors can review cases securely, medical offices handle patient bookings and billing, and remote patients get quality care.
HIPAA compliance ensures the protection of sensitive patient information.
5. Recruiting Interviews
Its video interviews streamline recruiting for HR professionals and hiring managers. Scheduled video interviews allow screening of remote candidates.
Recorded videos also let collaborators review promising applicants asynchronously. This expands talent pools beyond just local in-person interviews.
6. Sales Enablement
For sales teams, It equips reps with tools to connect with prospects worldwide. Sales reps can conduct calls with prospects using any device.
Shared numbers, extensions, and voicemail ensure continuity. Mobile capabilities and call analytics help sales managers coach teams.
7. Developer APIs
Software developers leverage Vonage APIs to build custom communications into business workflows.
Voice, video, and messaging are embedded seamlessly into apps and processes. Programmable capabilities like number lookup, 2FA verification, and global reach help developers innovate.
Pros
1. Lower Total Cost
It eliminates expensive premise-based hardware and moves to predictable subscription-based pricing.
2. Increased Agility
Seamlessly roll out new features, upgrades, and enhancements without any downtime or business disruption.
3. Enhanced Mobility
Native mobile apps keep employees connected and productive from anywhere, on any device.
4. Reliability
Carrier-grade call quality and redundancy are delivered through geo-distributed data centers and resilient network architecture.
5. Scalability
This platform scales to support tens of thousands of users and locations through the same self-service portal.
6. Invested in Innovation
It consistently invests in emerging technologies like AI, automation, and omnichannel to enhance capabilities.
7. Global Reach
It provides reliable, localized services across North America, Europe, Asia Pacific, Australia and beyond.
8. Flexible Plans
Pick and choose solutions suited to unique needs instead of a one-size-fits-all approach. Mix UCaaS, CCaaS, or integrate both.
9. Expert Support
Get 24/7 technical phone support, online community access, live chat, knowledge base, and proactive monitoring.
10. Enterprise Integrations
350+ pre-built integrations with business applications like Salesforce, Microsoft, NetSuite, Zendesk, and more.
Cons
1. Complexity
It offers immense flexibility but that also brings more complexity in evaluating options and optimizing setup.
2. Learning Curve
With many capabilities and configurability, training is required, especially for employees accustomed to legacy phone systems.
3. Call Quality Reliance
As a cloud solution, call quality is dependent on the quality of the internet connectivity.
4. Limited Video Conferencing
Large meeting support with 500+ attendees requires Vonage Meetings add-on or third-party webcasting tools.
5. No Hardware Phones
It is focused on softphones and mobile apps rather than desk hardware phones. Options are limited.
6. Steep Contracts
Lengthy 1-3 year contracts are still generally required, limiting flexibility to pivot solutions quickly.
7. Fragmented Experience
With many apps and capabilities, the experience can feel fragmented compared to natively unified solutions.
8. Premium Pricing
Its pricing tends to run higher than competitors for advanced capabilities like omnichannel routing.
9. Support Learning Curve
With flexible options comes complexity in support. Customer success managers take time to learn unique configurations.
10. Limited Analytics
Analytics like speech analytics for customer service insights remain an add-on versus embedded capabilities seen in some rivals.
Pricing and Plans for Vonage
It offers flexible plans and pricing models to accommodate different business sizes and needs:
Vonage Business Cloud (UCaaS) Plans
Basic – $19.99 per user/month
Advanced – $24.99 per user/month
Premium – $29.99 per user/month
Vonage Contact Center (CCaaS) Plans
Standard – $45 per agent/month
Advanced – $85 per agent/month
Enterprise – Custom Pricing
Vonage Meetings
$15 per host/month – 100 participants
$30 per host/month – Room Connector
Discounts are available for annual contracts, non-profits, and higher volumes. Custom quotes are available for complex needs.
Alternatives of the Tool
1. Telnyx
Telnyx provides a programmable cloud communications platform that delivers enterprise-grade voice, messaging, and emergency services.
Telnyx enables developers to integrate calling, texting, phone numbers, and other communication capabilities through APIs and pre-built modules.
The mission-critical Telnyx platform delivers carrier-grade reliability, scalability, quality, and security for customers worldwide.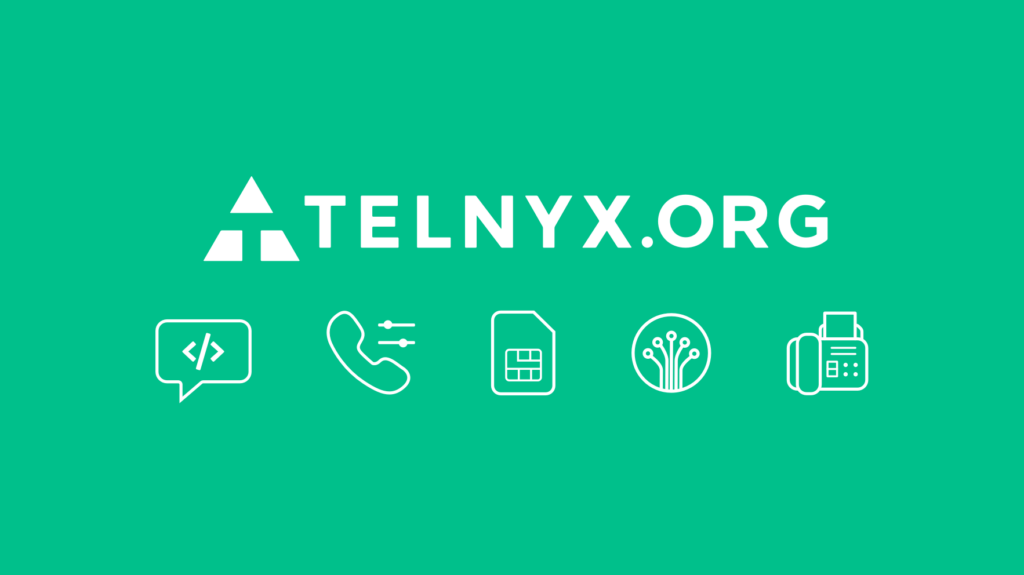 2. MiCloud Flex
MiCloud Flex by Mitel is a cloud-based unified communications solution that empowers the anywhere workforce. It brings together HD voice, video conferencing, team chat, contact center capabilities, and more in one flexible platform.
MiCloud Flex enables seamless collaboration across distributed teams with secure mobile access, screen sharing, document collaboration, virtual meeting rooms, and more.
The solution simplifies communications infrastructure with rapid deployment, scaling, and administration.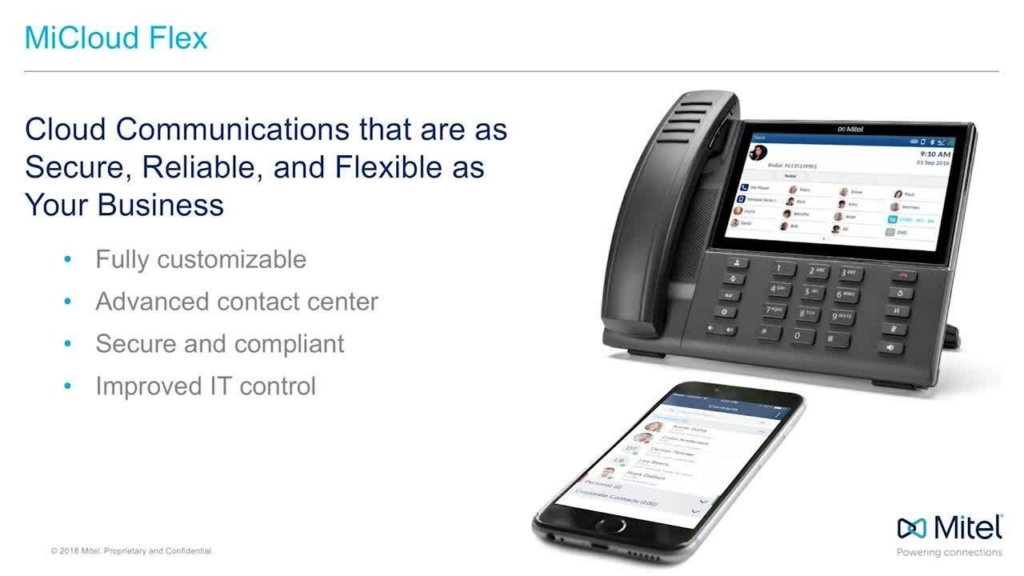 3. Fuze
Fuze provides a cloud-based unified communications platform for enterprises that seamlessly integrates calling, meetings, messaging, and other tools that today's global, mobile teams rely on.
Fuze enables feature-rich voice services with HD video conferencing, content collaboration, enterprise chat, and more.
The flexible platform makes it easy to streamline communications across devices and locations while providing robust admin controls and enterprise integration.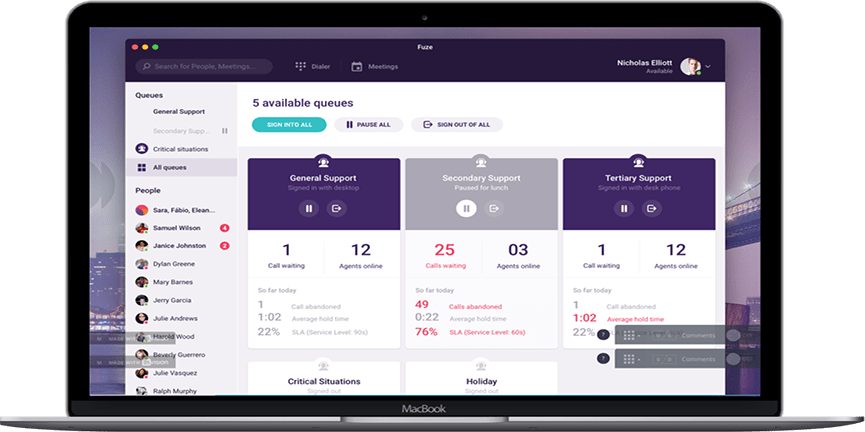 Conclusion
Vonage provides a flexible and unified set of cloud communication solutions tailored to the needs of modern enterprises.
It consolidates UCaaS and CCaaS into an intelligent platform enhanced with AI, automation, and actionable insights.
While the extensive options add complexity in configuration and support, it enables customization for unique needs.
With its global cloud footprint and investing heavily in innovation, It remains a compelling choice for complex organizations wanting a full suite of cloud communications tightly integrated under one roof.
Frequently Asked Questions (FAQ)
Ques 1. What does Vonage do?
Ans: Vonage provides cloud-based business phone systems and VoIP services.
Ques 2. Can I use Vonage in India?
Ans: Yes, Vonage offers VoIP services in India with India-based phone numbers.
Ques 3. Is Vonage like Google Voice?
Ans: Yes, both offer VoIP phone service using an existing Internet connection.
Ques 4. Is Vonage a VoIP?
Ans: Yes, Vonage provides voice-over IP phone service.
Ques 5. Does Vonage use the Internet?
Ans: Yes, Vonage requires a broadband Internet connection to make and receive calls.