Telnyx provides a cloud-based communications platform that enables developers to easily integrate voice, messaging, and phone verification into their applications.
The Chicago-based company was founded in 2018 to make telecom infrastructure accessible to everyone through its self-service API platform.
In just a few years, It has emerged as a leading CPaaS (Communications Platform as a Service) provider, offering a robust suite of voice, SMS, and number services.
Their focus on developer experience, flexibility, and enterprise-grade reliability has attracted over 14,000 customers worldwide.
With this platform, developers can leverage global carrier-grade infrastructure to build, scale, and control complex communications workflows.
The platform provides instant provisioning and management of numbers globally, robust voice and messaging capabilities, and tools to customize the communication experience.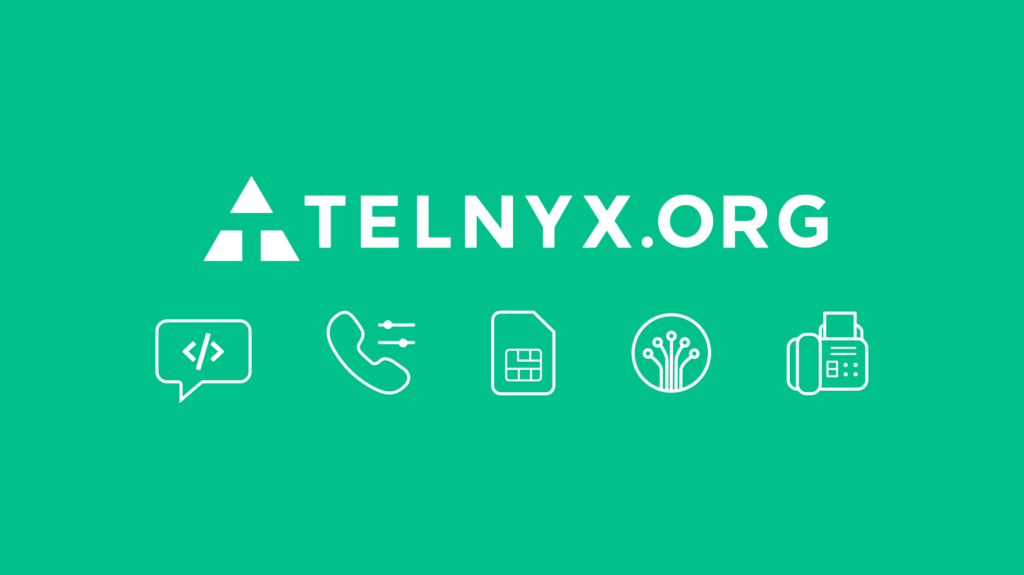 Features
1. Easy Integration
It provides developer-friendly APIs that make it easy to integrate communications capabilities into any application or workflow.
Their self-service platform means no long development cycles or complex setups. Developers can get started quickly and integrate Telnyx using their preferred coding language.
2. Global Coverage
This platform provides number provisioning and voice and messaging connectivity worldwide.
This enables applications to scale globally without the need for local carriers. Telnyx has numbers available in over 190 countries and their voice infrastructure covers all continents.
3. Flexible Messaging
It offers robust messaging capabilities including SMS, MMS, WhatsApp messaging, and RCS.
Their APIs make it easy to customize messaging workflows and leverage advanced features like two-way messaging, message profiling, and sender IDs.
4. High-Quality Voice
It provides enterprise-grade voice infrastructure with features like cloud PBX, SIP trunking, call control, and dynamic number insertion.
This enables high-definition voice quality and robust call management.
5. Number Management
It simplifies number provisioning and management by allowing customers to instantly search, order, and configure numbers and local connections worldwide directly from their dashboard.
This brings complete control over numbers and local presence.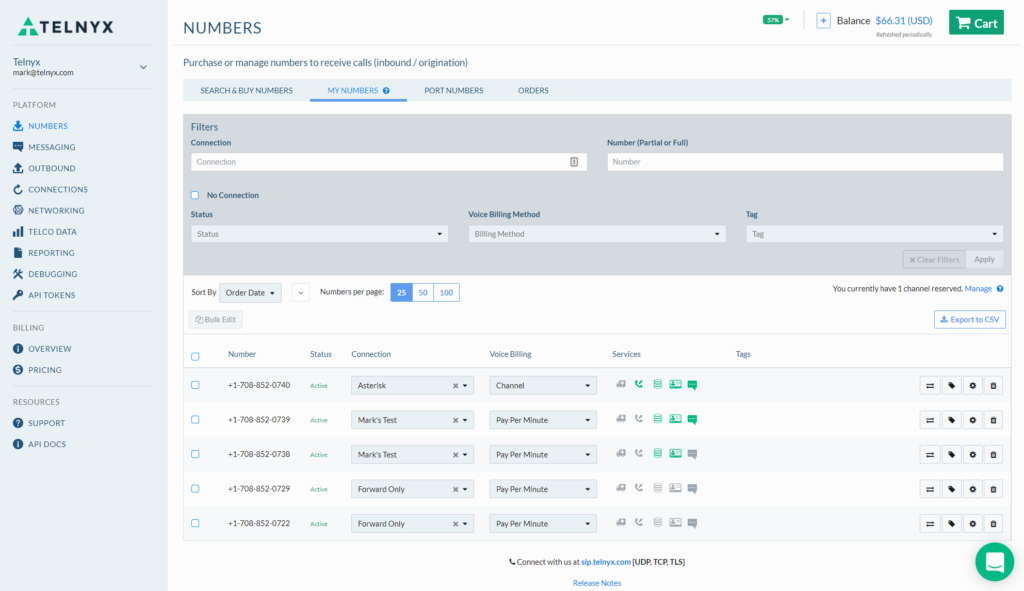 6. Security & Compliance
The platform provides robust security, fraud prevention, and compliance capabilities.
This includes tools for authentication, encryption, DDoS protection, and building compliant communication workflows adhering to regulations like HIPAA and GDPR.
7. Reliability & Support
It delivers carrier-grade reliability of 99.995% uptime with a geographically distributed infrastructure.
Their platform is certified compliant with leading security frameworks. Additionally, they provide 24/7 customer support via phone, chat, and email.
Use Cases of Telnyx
1. Customer Support & Contact Centers
It enables building omnichannel customer contact solutions with voice, SMS, WhatsApp messaging, and call center features.
This is great for sales teams, support agents, and contact centers.
2. Appointment Reminders & Notifications
The SMS, voice calling, and phone number services can be leveraged to build automated appointment reminder and notification workflows.
These are useful for medical clinics, salons, etc.
3. Two-factor Authentication
It provides APIs to verify users and secure accounts/transactions using one-time passcodes over SMS or voice calls.
This enhances security for banking, ridesharing, and other apps.
4. User Verification
It offers programmable phone verification to automatically verify user identities during signup. This helps companies like gig economy apps comply with regulations.
5. SMS Marketing Campaigns
Businesses can use Telnyx for running targeted promotional SMS campaigns, collecting feedback via SMS surveys, and building SMS-based loyalty programs.
6. Call Tracking & Analytics
With this platform, businesses can build custom call-tracking solutions to attribute calls to campaigns, gain insights about callers, and analyze call performance.
7. Cloud Call Center Software
It enables the building of scalable cloud-based call center solutions with features like call routing, IVR menus, call recording, etc. This is great for sales and support teams.
Pros
1. Easy Integration and Developer Experience
It stands out for its developer-first approach. Their self-service platform and APIs make integration seamless and quick for developers.
There is great documentation, client libraries, and sample code available as well.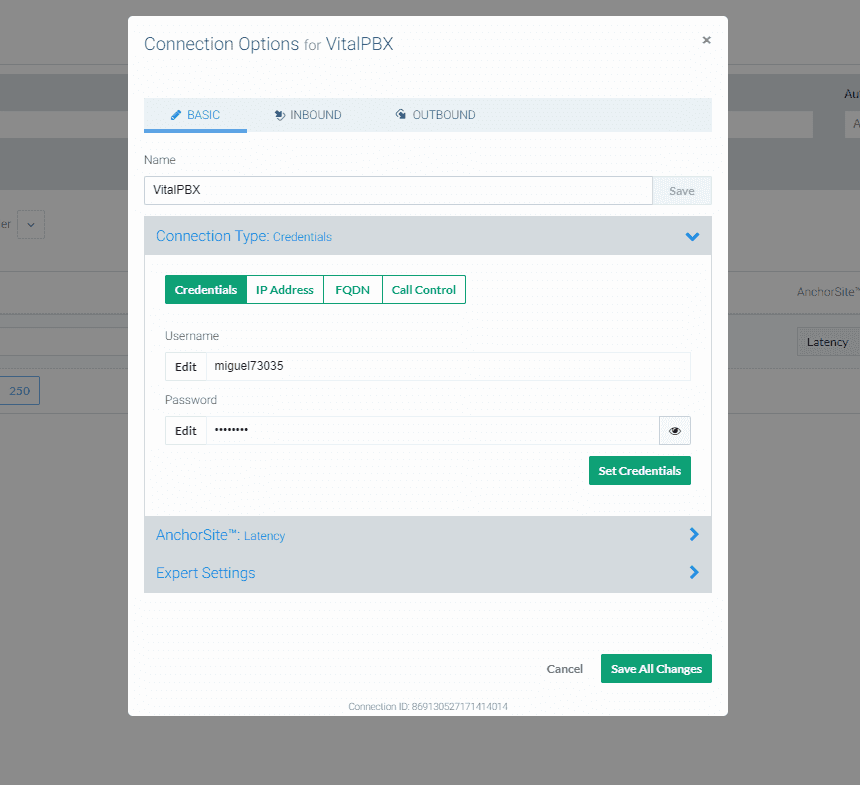 2. Global Infrastructure
It provides global carrier-grade infrastructure spanning North America, Europe, and Asia. This enables scaling internationally without needing local telco partnerships.
3. Flexible and Customizable
The platform is highly programmable and enables customizing every aspect of voice and messaging. This allows tailoring communications to workflow needs.
4. Reliable Uptime and Quality
It delivers excellent reliability with 99.995% guaranteed uptime on its geo-redundant infrastructure. Voice and messaging quality is enterprise-grade.
5. Comprehensive Support Options
It provides responsive 24/7 customer support via phone, email, and chat. Additionally, they have an active community forum for questions and discussion.
Cons
1. Limited Emergency Service Support
While suitable for many use cases, Telnyx has limited 911/emergency service support currently restricted to the US and Canada.
2. Bring Your Carrier Model
It follows a bring-your-own-carrier model which means managing relationships with last-mile telephone carriers. This adds some complexity.
3. Not Ideal for Small Businesses
The platform is better suited for larger enterprises versus small businesses that need basic telephony. The pricing and infrastructure are redesigned for the sia zable scale.
4. Potential Vendor Lock-in
Leveraging Telnyx APIs for core communications can lead to some technology lock-in vs. in-house infrastructure. Migrating can require integration work.
5. Calling Restrictions in Some Countries
Regulatory restrictions in certain countries limit Telnyx's global voice and messaging coverage. Availability gaps exist in parts of Asia and MENA.
Pricing Plans for Telnyx
Standard Plan
The Standard plan is the basic Telnyx plan that includes:
Unlimited phone numbers
Unlimited calling minutes
Unlimited inbound SMS
Pay-as-you-go outbound SMS starting at $0.004 per message
Free inbound MMS
Pay-as-you-go outbound MMS starting at $0.05 per message
Basic usage dashboard and analytics
Standard support
The Standard plan starts at $0.99 per phone number per month. There are no monthly minimums or commitments. You only pay for what you use.
Pro Plan
The Pro plan includes everything in the Standard plan plus:
Custom sender IDs for SMS
Toll-free messaging
MMS attachments
Enhanced usage dashboard and analytics
API access and webhooks
Priority support
The Pro plan starts at $4.99 per phone number per month. Monthly minimums apply based on usage.
Enterprise Plan
The Enterprise plan includes everything in the Pro plan plus:
Dedicated account management
Volume pricing discounts
SLA guarantees
High-capacity telephone numbers
Fraud protection tools
Custom integrations
Detailed analytics and reporting
Enterprise pricing is customized based on unique needs. Contact Telnyx sales for a customized quote.
Add-Ons
Telnyx offers add-ons that can be added to any plan:
Number porting – $10 per number port
Toll-free numbers – $1 per month per number
Call recording – $0.019 per minute recorded
Transcription – $0.019 per minute transcribed
Alternatives to the Tool
1. Nextiva
It is a business VoIP provider that delivers unified communications and collaboration solutions.
Its cloud PBX phone systems come packed with features like auto attendants, call queues, interactive voice response, voicemail to email, and more.
Nextiva offers mobile apps, CRM integrations, analytics, and excellent customer support.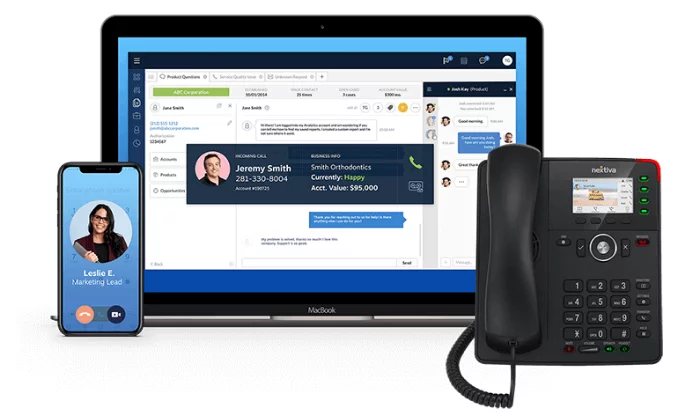 2. Grasshopper
It is a virtual phone system suited for entrepreneurs, startups, and small businesses.
It works on top of existing cell phones to provide a business phone number, IVR system, extensions, voicemail transcriptions, and more.
Grasshopper is very affordable and requires no special hardware.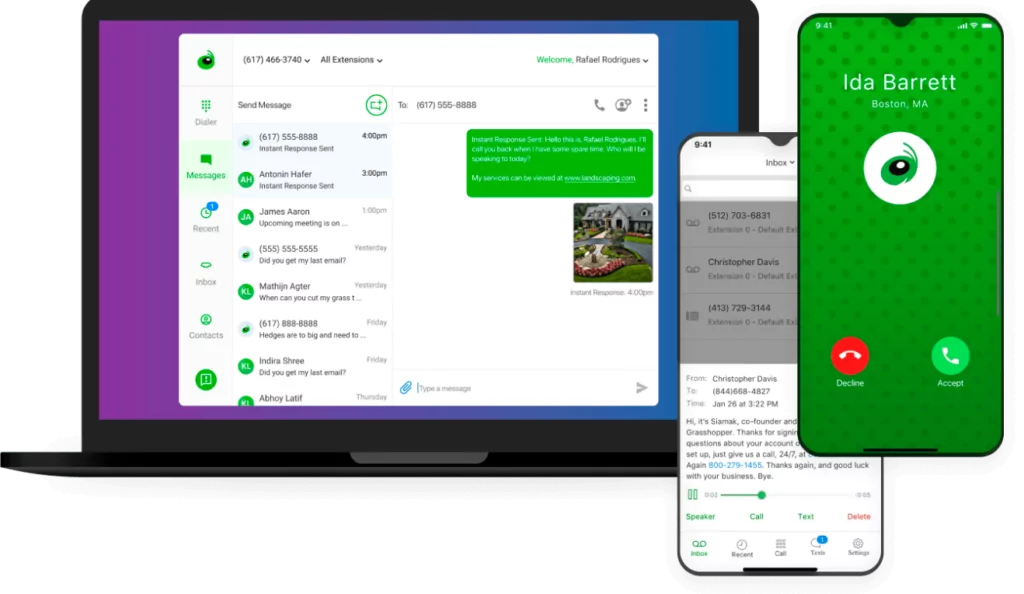 3. Dialpad
It utilizes AI and machine learning to power its cloud business phone and contact center systems.
Key features include uptime reliability, unlimited calling, intelligent call routing, custom greetings, conference calling, and call recording.
Dialpad integrates with business apps and is suitable for dispersed remote teams.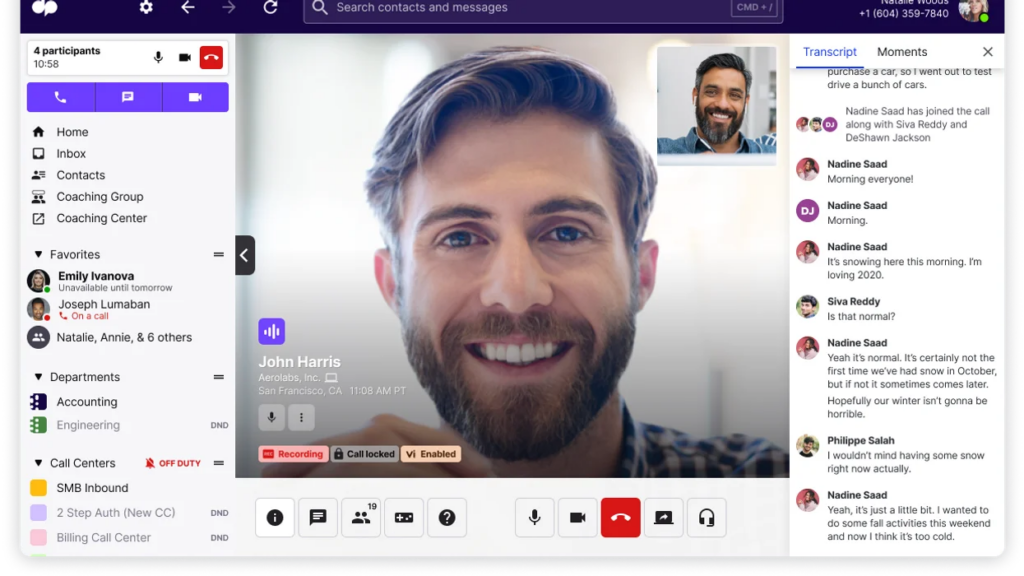 Conclusion
while competitors exist, Telnyx offers a unique combination of developer experience, global coverage, quality, and flexibility that makes it a leading choice for embedding communications into applications.
The self-service model and transparent pay-as-you-go pricing are key advantages versus alternatives.
Frequently Asked Questions
Ques 1: What types of phone numbers can I get through Telnyx?
Ans: Telnyx offers local, toll-free, and international phone numbers in over 60 countries.
Ques 2: Does Telnyx integrate with CRMs like Salesforce and Zoho?
Ans: Yes, It provides integrations for all major CRMs to enable call tracking and analytics.
Ques 3: How does Telnyx handle call routing and IVR menus?
Ans: Telnyx includes call control features to easily set up all routing, IVRs, auto attendants, and more.
Ques 4: Can I port my existing numbers to Telnyx?
Ans: Yes, It makes it easy to port your existing numbers from most carriers over to the Telnyx platform.
Ques 5: Is Telnyx compliant with regulations like HIPAA and PCI?
Ans: Telnyx is compliant with major security and privacy regulations including HIPAA and PCI.