Getting a virtual phone number is an easy and affordable method for your company to have a local presence, save money on long-distance calls, and gain the advantages of a VoIP phone system.
Virtual phone numbers use the Internet to make and receive voice conversations, providing HD call quality, mobility, cutting-edge capabilities, and other conveniences that conventional phones lack.
In this comprehensive guide, we will cover everything you need to know about virtual phone numbers, including what they are, the different types available, how to get one, how they work, key features, etc.
Whether you want to get a virtual number for your business or personal use, this article will help you understand if a virtual phone number is right for you.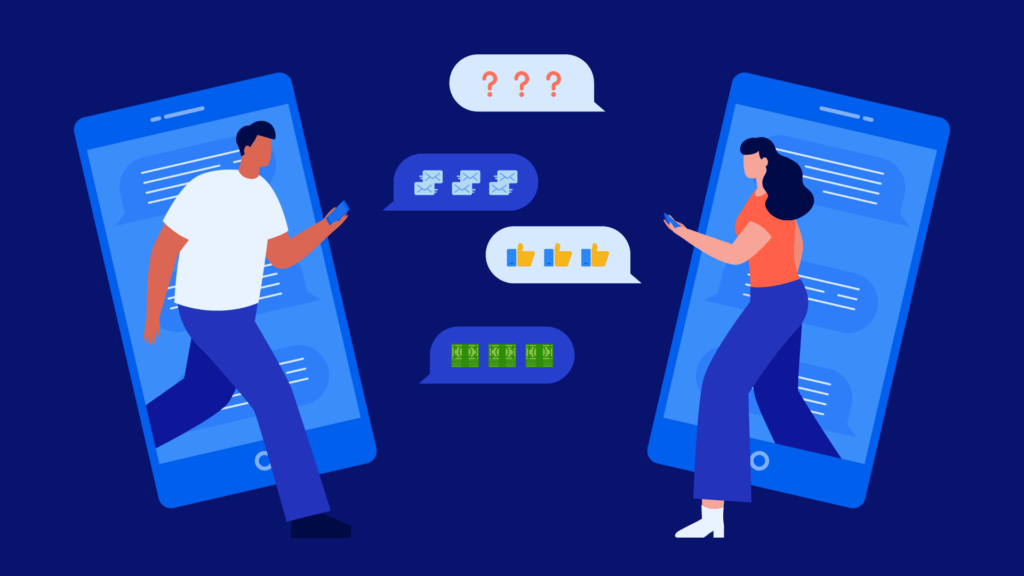 What is a Virtual Number?
A virtual phone number is a digital phone number that works through an app on your smartphone, tablet, or computer, instead of a physical phone device.
It provides you with a real phone number, including your area code, just like a regular landline or mobile number. However, it does not require any extra hardware or a physical phone line.
When someone calls your virtual number, it will ring through an app on your device. You can receive and make calls, send and receive text messages, and access voicemail just like with a regular phone number.
The key difference is that it all happens through a software app rather than dedicated phone hardware.
Types of Virtual Phone Numbers
There are several types of virtual phone numbers available depending on your needs:
1. Toll-Free Numbers
Toll-free numbers start with 800, 888, 877, or 866 in the US. When customers call one of these numbers, they are not charged and the call is free.
Toll-free numbers are useful for businesses that want to provide an easy customer support or sales contact number at no charge to the caller.
They make it easy for customers to reach you since the call is free for them.
Toll-free numbers also work well for radio and TV advertising to provide a free number to call.
Vanity toll-free numbers use words or letters to spell out a business name or phrase, like 1-800-FLOWERS.
2. Local Numbers
Local virtual phone numbers are assigned with a specific area code just like traditional landline numbers. This gives your business a local presence in that area.
Local numbers allow you to have a local phone number in a region you operate in, even if you are not physically located there.
Customers who see a local number are more likely to contact you since they don't have to make a long-distance call.
Local numbers are a good choice for businesses with a regional customer base or offices/stores in multiple locations.
3. International Numbers
International virtual numbers come with a phone number from another country. This makes it easy to take calls from customers worldwide.
Reduce long-distance charges – Customers can call you without expensive international tolls.
Expand your reach – Establish a local presence in new international markets.
Appear more global – An international number makes you seem larger.
Language options – Some providers offer virtual numbers with multilingual greetings.
4. Vanity Numbers
Vanity phone numbers spell out a word or business name and are easy to remember.
Vanity numbers are great for branding – Examples are 1-800-FLOWERS or 1-800-GOT-JUNK.
Use your company name or a memorable phrase – Makes you stand out.
Vanity numbers need to be purchased separately from toll-free number providers.
There is usually an annual or monthly fee to maintain it.
How Virtual Phone Numbers Work?
Virtual phone numbers work by redirecting calls to your existing landline, mobile number, or online account. Here are some more technical details:
1. Call Routing Process
When a customer dials your virtual number, here is what happens:
The call goes to the virtual phone service provider's call-routing servers first.
Your account settings determine where the call should be directed, such as your cell phone, landline, app, voicemail, etc.
The provider then routes the call over the internet to the destination you specified in your account.
This all happens in seconds and is transparent to the person calling you.
2. Web-Based Call Management
Virtual phone providers give you full control through an online dashboard or mobile app. Here are some common management options:
Set up call forwarding to any landline or mobile number.
Configure separate weekday and weekend forwarding.
Create custom voicemail greetings and boxes.
View call logs, listen to recordings, and see analytics.
Set up ring groups to route calls to multiple devices.
Add on services like fax, SMS, and toll-free numbers.
3. VoIP Technology
Most virtual phone systems use VoIP (voice over internet protocol) to route calls:
VoIP converts voices into digital signals to transfer over the internet.
This allows calls to be directed anywhere with an internet connection.
VoIP provides the flexibility traditional analog copper lines lack.
The call quality is often as good as or better than standard phone systems.
Getting Started with a Virtual Phone Number
It only takes a few minutes to get started with a virtual phone number. Just follow these steps:
Step 1. Determine Your Needs
Think about what you will use the number for and how many calls you expect to receive. This will help you pick the right type of number and features.
Step 2. Find a Provider
Do some research to find a reputable virtual phone service provider. Compare plans and pricing. Popular options include Grasshopper, RingCentral, Ooma Office, and Nextiva.
Step 3. Select Your Number
Browse available numbers on your provider's website. Look for a certain area code if needed. Pick any vanity or toll-free numbers you want.
Step 4. Sign Up and Pay
Complete the online registration process by entering your contact and payment details. Many providers offer monthly plans that you can cancel anytime.
Step 5. Configure Your Settings
Log into your account dashboard and set up your call routing, voicemail, call forwarding and other preferences.
Step 6. Start Using Your Number
Begin handing out your new virtual number and making sure calls are being directed properly. Update settings as needed.
Top Virtual Phone Number Features
Explore some of the useful features virtual phone services offer:
1. Intelligent Call Routing
Sophisticated call routing allows you to send calls to any destination:
Forward to multiple devices like cell phones and landlines.
Set up ring groups to have all devices ring simultaneously.
Route calls based on criteria like caller ID, time of day, menus, and more.
2. Voicemail and Greetings
Professional voicemail features include Custom-recorded greetings for a polished image.
Voicemail to email transcription.
Unique voicemail boxes for each worker.
Company directory for dial-by-name routing.
3. Call Management
Robust call management tools:
Web-based call logs show missed calls, recordings, duration, etc.
Block unwanted incoming calls.
Transfer calls between extensions or external numbers.
Enable call recording for quality assurance.
4. Mobile App
Handle calls from a smartphone app:
Place and receive calls through the app as if it were your business phone system.
Review voicemails, call logs, contacts, and recordings.
Change call routing settings on the go.
5. SMS Messaging
Send and receive text messages from your virtual number:
Provide customers with text support and notifications.
Allow customers to text questions and comments.
Respond to texts in real time from the mobile app.
6. Online Fax Capabilities
Modern virtual phone systems make faxing easier:
Receive incoming faxes as email attachments.
Send faxes through a web interface or email.
Electronic signatures, PDF conversion, and more.
Faxes can have custom cover pages with branding.
Benefits of Using a Virtual Phone Number
Virtual phone numbers offer many advantages over traditional analog phone lines.
1. Increased Flexibility
Virtual numbers provide greater flexibility than physical copper phone lines.
Easily redirect calls to any device, anywhere.
Scale up or down your number of phone lines as needed.
Bring your phone extension when traveling or working remotely.
2. Cost Savings
You can save money with virtual phone services in several ways:
Low monthly fees compared to analog lines and PBX systems.
No charges for long-distance calling.
Free between-office calling with some providers.
Little to no infrastructure costs since it's cloud-based.
3. Improved Customer Service
Better serve your customers with virtual number features:
Toll-free numbers for free customer support calling.
Local numbers so customers don't pay long distances.
Voicemail and routing to ensure no missed calls.
Custom greetings that sound professional.
4. Enhanced Analytics
Many providers offer call tracking reports and dashboards:
See total calls, missed calls, call durations, locations, and more.
Identify trends to the see impact of advertising campaigns.
Data helps optimize your operations.
Get Started With Your Virtual Number Today
That covers the key things you need to know about getting started with virtual phone numbers!
With the right provider, you can have new localized or toll-free numbers set up in minutes.
Virtual phone services offer the flexibility and features needed for professional business communications. Reach more customers and manage your calls more effectively.
Top Virtual Phone Number Providers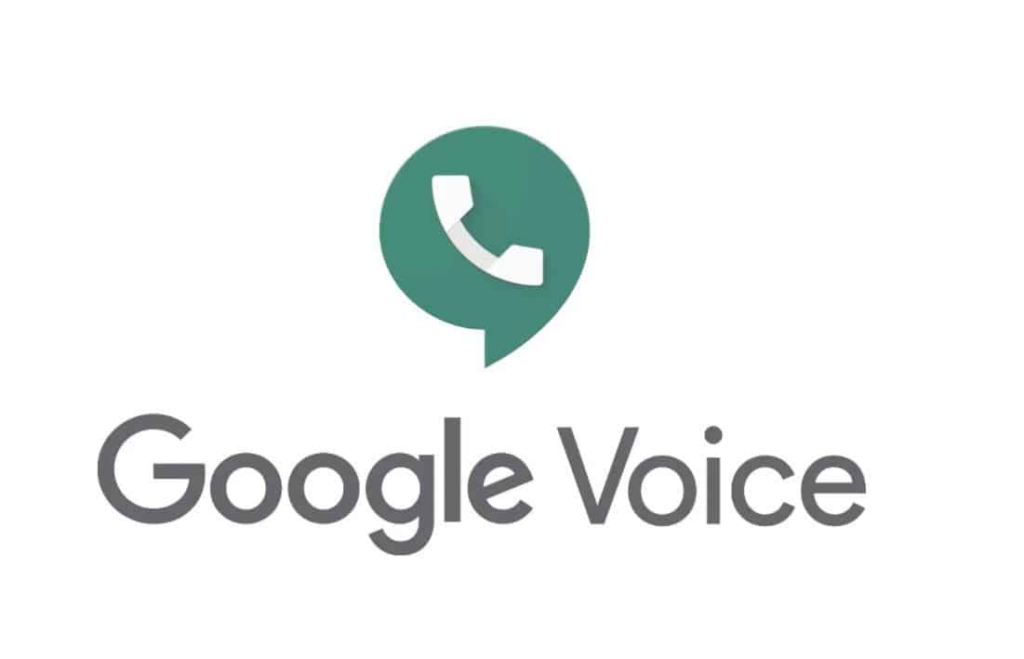 Features
The free phone number that works with your existing mobile number
Voicemail transcription
Call screening to filter out spam calls
Automatic blocking of suspected spam calls
Texting and calling through the Google Voice app
Pricing
The phone number is free
Low per-minute rates for international calls
Why Pick Google Voice
Reliable service from a top tech brand
Lots of useful call management features for free
Easy-to-use apps for calling and texting
2. Skype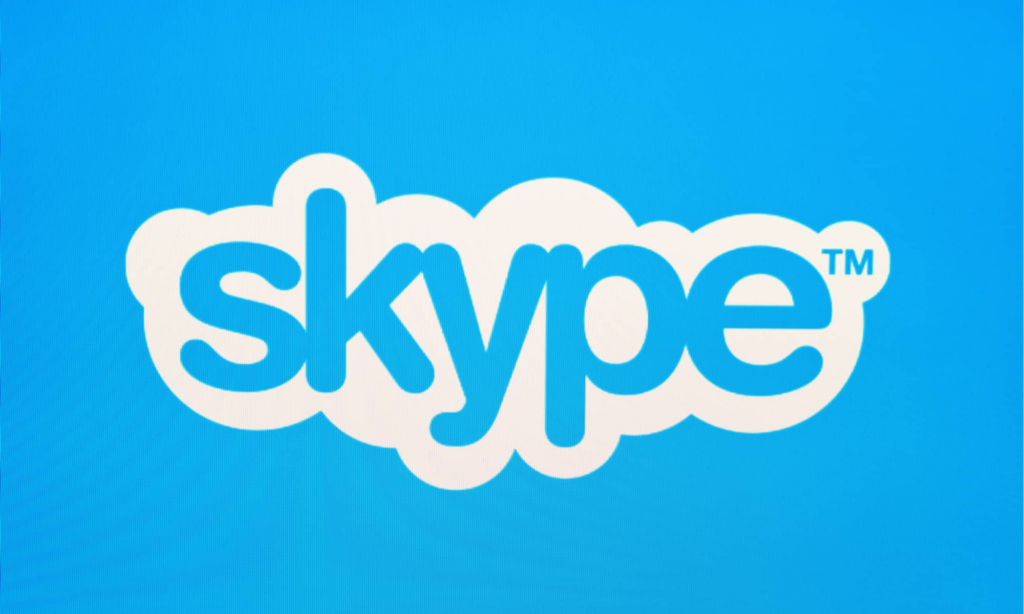 Features
Make and receive calls through the Skype app
Call phones in over 60 countries for low rates
Voicemail and SMS texting available
Call forwarding to link number with other phones
Pricing
Virtual number is free
Skype credits or subscriptions are required for outbound calls
Why Pick Skype
A huge user base makes it easy to connect
Cheap rates to call phones internationally
Established a platform with many years in business
3. TextNow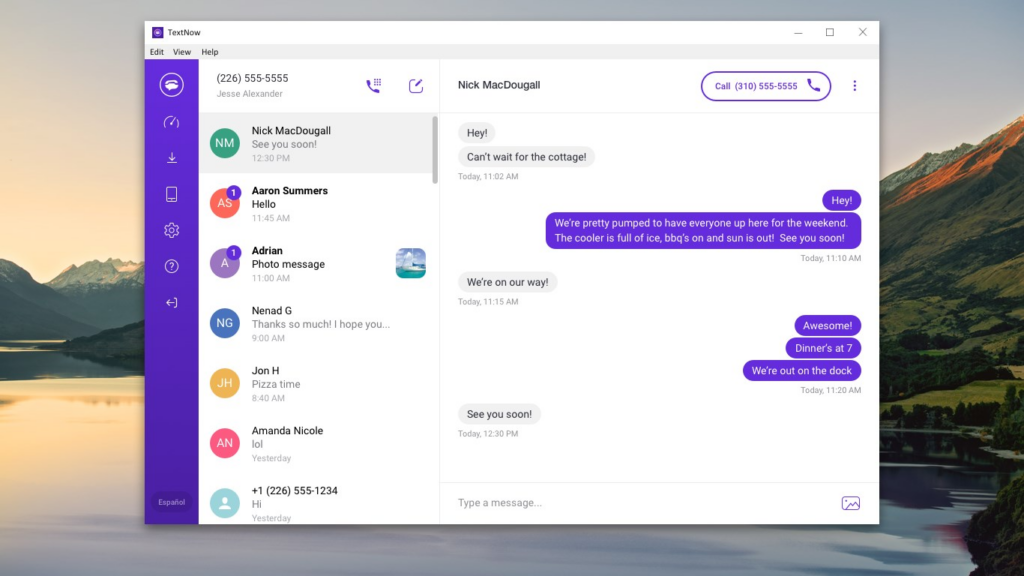 Features
Free phone number for calling and texting
Voicemail and call waiting included
Group chats and photo messaging
Works over WiFi so no cell service is required
Pricing
A basic virtual number is free
Pay-as-you-go rates for outbound calls and texts
Why Pick TextNow
Very affordable basic service
A good option for an extra number for business
4. Hushed
Features
Get a new phone number quickly
Encrypted calls and masked number
Voicemail transcription
Web phone and mobile app
Pricing
Numbers start at $1.99 per month
500 texts and 750 minutes included
Why Pick Hushed
Privacy focused with anonymous numbers
Low monthly pricing for individual use
5. RingCentral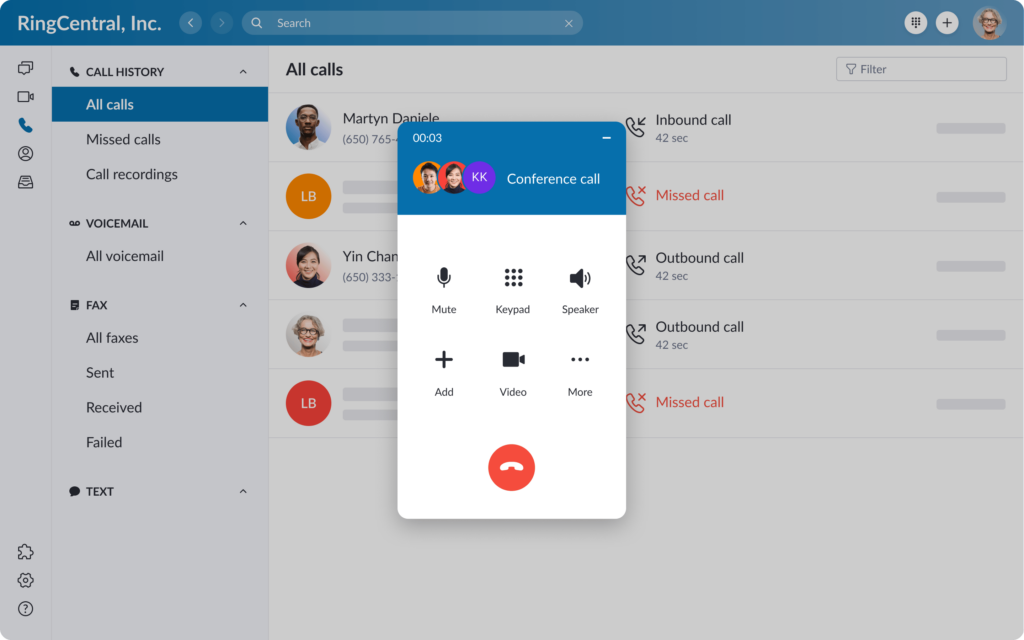 Features
Cloud business phone system
Unlimited calling, auto-receptionist, SMS
Integrations with CRM, email, calendar
Price
The start-up plan is $29.99 per user per month
Why Pick RingCentral
Robust features for full business setup
Integrates communications into workflow
Scales well for larger teams
Conclusion
Getting a virtual phone number can be highly beneficial whether you want an affordable business line, need a local presence in another city, or simply want to keep your number private.
With call forwarding, texting, voicemail, and other great features, virtual numbers provide immense flexibility.
Most providers make it quick and easy to set up a virtual number with just a smartphone app.
This guide covers how they work, types of virtual numbers, top features, main benefits, and answers to common questions. Now you have all the key information to decide if a virtual phone number is right for your needs.
Frequently Asked Questions (FAQ)
Ques 1. Are virtual numbers real phone numbers?
Ans. Yes, virtual numbers are fully functional real numbers that anyone can call or text. You can make and receive calls from a virtual number just like any other phone number.
Ques 2. Can I transfer my current number to a virtual number?
Ans. Most providers allow you to "port" or transfer your existing number over to use as your new virtual number for a small fee. This lets you keep the same number.
Ques 3. Do I need a smartphone to use a virtual number?
Ans. While you can use a virtual number primarily through the smartphone app, many providers also offer call forwarding to landlines and desktop apps for PCs and laptops.
Ques 4. Is it legal to get a virtual phone number?
Ans. Yes, virtual phone numbers are legal in most countries. As long as you use them for lawful purposes, you should not have any issues.
Ques 5. Can virtual numbers receive text messages?
Ans. Yes, any virtual phone number can fully send and receive text messages through the mobile app provided by the service. The texts sync across linked devices.