Grasshopper is a popular virtual phone system designed for small businesses, entrepreneurs, and startups.
Founded in 2003, It enables users to leverage cloud-based business phone services without the need for on-premise PBX hardware.
Users simply get new local or toll-free numbers that can be routed to their existing mobile or landline phones. This platform also offers a business texting app, basic call management features, and integrations with CRM tools.
With easy online account management and no long-term contracts, It aims to provide an affordable, flexible virtual phone solution to empower early-stage and bootstrapped businesses.
The company claims over 250,000 businesses powered by Grasshopper across a wide range of industries.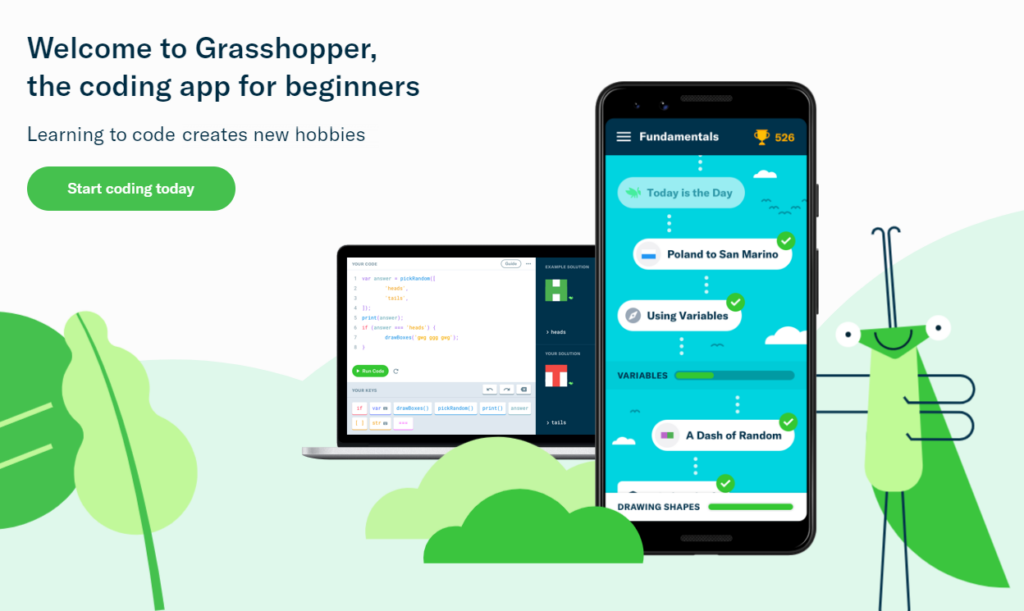 Features
1. Virtual phone numbers
Grasshopper's core capability is providing local or toll-free virtual phone numbers that can be routed to any smartphone, landline, or computer using the Grasshopper app.
No physical desk phones are needed.
2. Mobile app
It's mobile and desktop apps allow users to make/receive calls, and texts, manage voicemail, and access essential call tools like call forwarding, hold music, and call recording from anywhere.
3. Auto attendant
Pre-recorded greetings and menus can be configured to provide a professional automated receptionist for routing incoming calls.
Dial-by-name directory is also available.
4. Visual voicemail
Voicemails are instantly transcribed into text for quick scanning. Users can listen, read, save, download, and forward voicemails easily.
Voicemails can also be emailed as attachments.
5. CRM integrations
It integrates with popular CRM platforms like Salesforce, Zoho, and Capsule to enable click-to-call, screen pops, and logging call information directly in deals/contacts.
Use Cases of Grasshopper
1. Small business owners
This platform is ideal for solopreneurs, freelancers, and microbusiness owners who want a professional business line that can ring to their cellphones without installing a complex phone system.
2. Remote/mobile workers
Employees who work remotely or on the go can leverage It to present a single professional number to customers that will ring them wherever they are located.
3. Temporary offices
For short-term projects, events, or temporary office spaces, It enables setting up a temporary business line and IVR menu that can be forwarded anywhere needed.
4. Multi-location
Small companies with a handful of locations can use this platform to route calls to local offices and employee numbers in each location while presenting one unified business identity.
5. Sales teams
Sales reps can establish trust and credibility with prospects by calling from a consistent business number and leveraging features like call recording and CRM integration using Grasshopper.
Pros
It eliminates the cost and complexity of managing an on-premise phone system by delivering everything through the cloud.
The mobile app enables full access to business phone capabilities on-the-go from smartphones and tablets.
As a mature platform, It is reliable and scalable. Users can easily add or remove extensions as business needs change.
Affordable pricing starts at just $26/month for solo entrepreneurs making It accessible even to very early-stage businesses.
No long-term contracts and the ability to port existing numbers over makes it easy to trial Grasshopper and switch providers if needed.
Cons
Compared to more full-featured VoIP solutions, It lacks more advanced call management, reporting, integration, and routing capabilities.
Audio quality and call reliability are dependent on the quality of the user's broadband connection. Cell coverage gaps can also disrupt service.
Local number availability is not guaranteed and depends on ongoing partnerships with carriers. Access to certain area codes may be limited.
This works best with unlimited voice plans from the user's cell provider. Overage charges may apply otherwise.
No SLA is provided for uptime or reliability. Support responds via email so real-time assistance is limited compared to other business-grade VoIP providers.
Pricing of Grasshopper
Grasshopper offers flat-rate pricing plans per number without any per-minute charges:
Solo – $28/month. For 1 phone number with 3 extensions and basic features like call forwarding, voicemail transcription, etc.
Partner – $46/month. 3 phone numbers with 6 extensions. Ideal for simple partnerships.
Small Business – $80/month. 5 phone numbers with unlimited extensions.
Enterprise – Custom pricing for unlimited numbers and accounts to handle larger teams.
Additional $3/month per toll-free number. No setup fees but a one-time $199 porting fee per number transferred over.
Significant discounts are available for annual prepayment. Overall, It delivers excellent value, especially for solos, freelancers, and microbusinesses.
Alternatives of the Tool
1. Telnyx
It provides a programmable cloud-based phone system. It offers full customization with an API, developer portal, and webhooks.
Telnyx delivers enterprise-grade call quality, management features, and global scaling.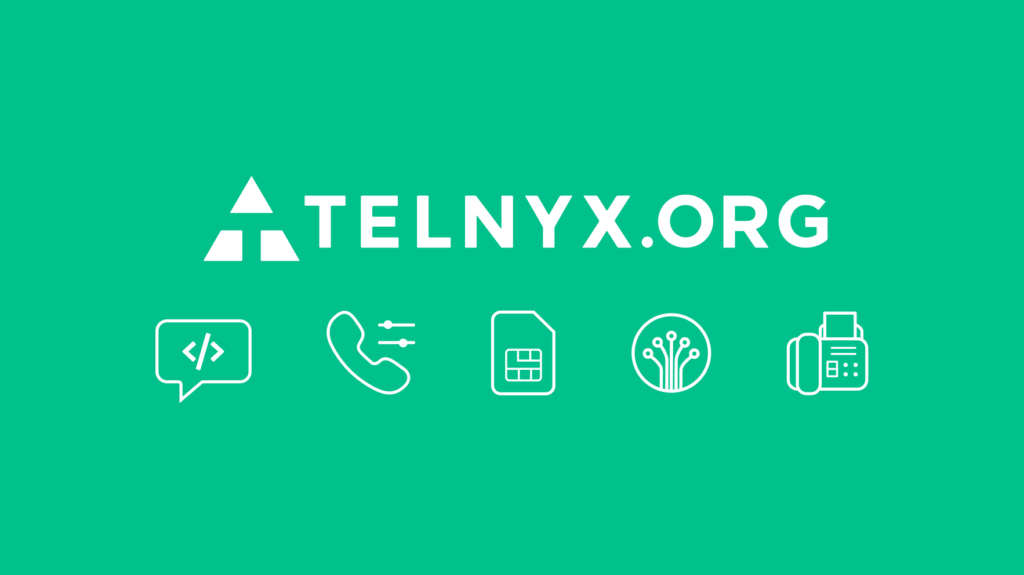 2. MiCloud Flex
It is the VoIP business communication service from Mitel.
It provides a full UCaaS platform with telephony, conferencing, collaboration, and contact center features. MiCloud Flex is mobile-optimized and integrates with business apps.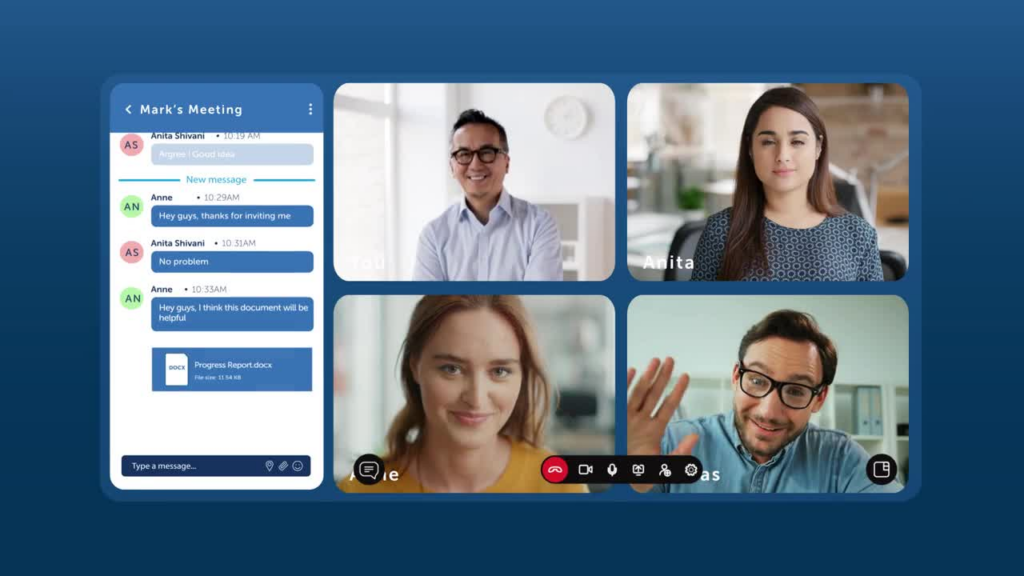 3. Fuze
This is a global cloud communications platform for voice, video, messaging, and contact center capabilities.
Fuze provides seamless call connectivity and transition between devices. It offers full-featured mobile apps, CRM integrations, and analytics.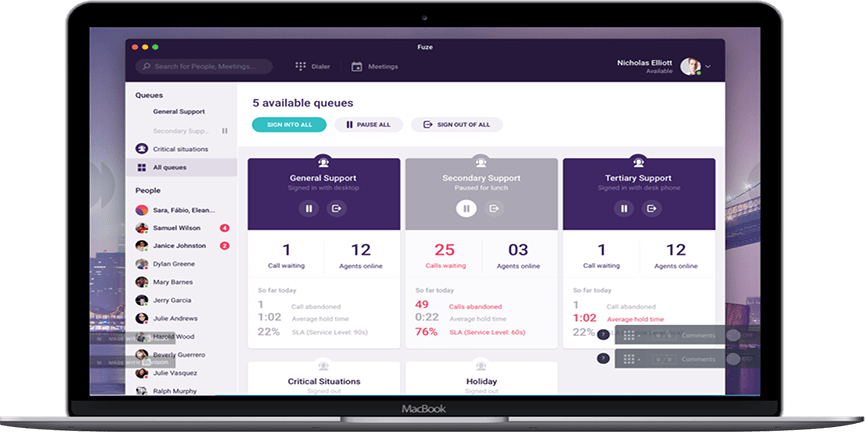 Conclusion
Grasshopper provides a cost-effective and easy-to-use virtual phone solution for small/early-stage businesses, remote teams, and mobile work.
While lacking some of the sophisticated features of full UCaaS platforms, It delivers reliable phone services accessible on any device.
For bootstrapped entrepreneurs and very small teams, this platform remains an attractive first business phone system.
Frequently Asked Questions (FAQ)
Ques 1. What is Grasshopper virtual phone system?
Ans: Grasshopper is a cloud-based phone system for small businesses.
Ques 2. Can I use Grasshopper for free?
Ans: No, all Grasshopper plans require a paid subscription.
Ques 3. Is Grasshopper a Google app?
Ans: No, Grasshopper was created by LogMeIn and is not a Google product.
Ques 4. Is Grasshopper app offline?
Ans: No, the Grasshopper app requires an internet connection.
Ques 5. Can I make calls with Grasshopper?
Ans: Yes, Grasshopper enables users to make and receive calls through the app.