Ooma Office is a feature-rich cloud-based phone service designed specifically for small and medium-sized businesses.
Developed by Ooma Inc., it aims to deliver sophisticated telephony capabilities to SMBs that lack resources for complex on-premise PBX solutions.
It provides a wide array of features like virtual receptionist, multi-ring call groups, call recording, voicemail to email, music on hold, conference calling, and CRM integration.
With no long-term contracts required, It offers an affordable and flexible way for growing businesses to upgrade their communications.
This comprehensive guide will explore Ooma Office's capabilities in depth, analyze its top use cases, examine the pros and cons, break down available pricing plans, and compare Ooma Office against competing solutions.
For any small business looking to enhance their phone connectivity, this detailed analysis provides unparalleled insights into how Ooma Office stacks up.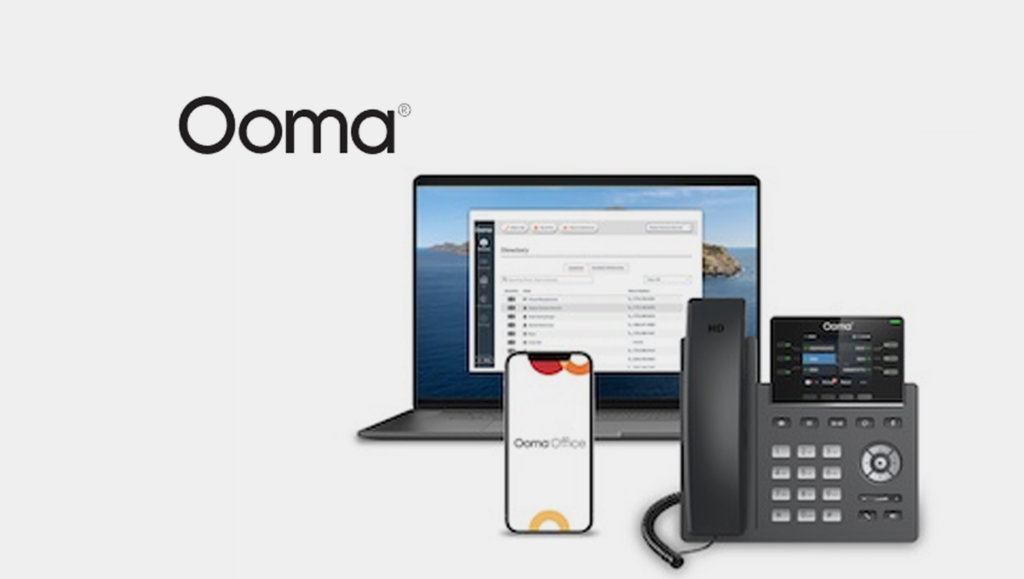 Features
1. Cloud PBX System
Ooma Office delivers robust business-grade telephony features without the need for expensive on-premise PBX hardware.
The entire system is hosted in the cloud and managed by Ooma.
2. Virtual Receptionist
It offers configurable automated attendants that act as virtual receptionists to professionally greet callers, provide menu options for common requests, and intelligently route calls to appropriate extensions, departments, or mailboxes.
3. Ring Groups
Incoming calls can ring multiple users simultaneously and follow different strategies until answered by someone for efficient distribution across teams, departments, or office locations. Custom ring patterns are configurable.
4. Unlimited Extensions and Phone Numbers
It supports unlimited named extensions for employees.
It also lets you port existing phone numbers for brand consistency and add on new toll-free or local numbers as needed.
5. Voicemail and Voicemail-to-Email
Users can access voicemails through the mobile app or get them delivered as email attachments.
Optional voicemail transcription uses speech-to-text to convert messages to readable form.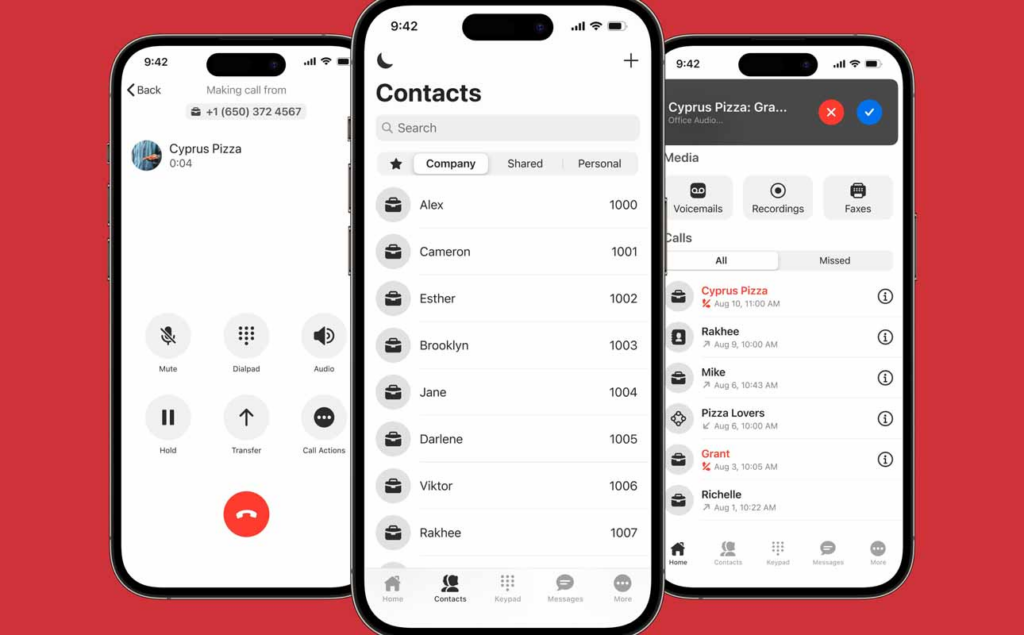 6. Call Recording
Users can record calls on-demand or automatically based on pre-defined rules and schedules for quality assurance, dispute resolution, compliance, and training purposes. Recordings are accessible online.
7. Music on Hold
Custom music or pre-recorded messages can be uploaded to entertain callers while they wait for an agent. Configurable hold duration announcements are also available.
8. CRM Integration
It integrates natively with popular CRM platforms like Salesforce, Zoho, and Capsule to enable click-to-dial, call log syncing, and automatic call screen pops with customer data.
Use Cases for Ooma Office
1. Professional Service Firms
Law offices, real estate agencies, accounting firms, and IT consultancies can present a polished image using Ooma Office's virtual receptionist, custom holds music, intelligent call routing, and CRM integration features.
2. Multi-Location Businesses
Its cloud delivery model and mobile app help unify communications across multiple business locations by extending the full office phone capabilities to remote and mobile workers.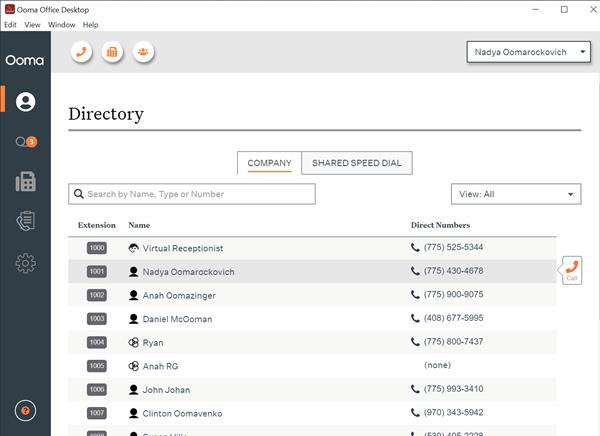 3. Call Centers and Customer Support
Features like automatic call distribution, configurable hold music, warm call transfers, and real-time agent monitoring help call centers deliver prompt, professional customer service.
4. Sales Teams
Sales reps and account executives can utilize Ooma Office's call recording for training purposes, voicemail-to-email for quick message access while on the go, click-to-dial to accelerate outbound calls, and CRM integration to eliminate manual data entry.
5. Home Offices
Entrepreneurs, remote workers, and home-based businesses can enjoy enterprise-level telephony features like multi-ring call forwarding, virtual fax capabilities, professional greetings, and more from their home offices.
6. Healthcare Offices
Medical offices like dental clinics, chiropractic centers, and physical therapy practices can benefit from Ooma Office features like automated attendants, appointment reminder calls, HIPAA compliance, hold music, and customer service call groups.
7. Retail Stores and Franchises
Capabilities like designated in-store ringing, overhead paging, intra-company call park, and transfer allow retail chains and franchises to maintain seamless communication and coordination across locations.
Pros
1. Simple Cloud Delivery
Ooma Office eliminates the need for expensive on-premise PBX equipment or hardware by delivering everything through the cloud. This reduces complexity and administration.
2. Cost-Effective Pricing
Ooma Office starts at just $19.95 per user/month with no long-term contracts. Unlimited calling plans are available for maximum value as business needs grow.
3. Generous Features Included
Even the low-cost basic plan includes sophisticated features like multi-level auto-attendants, customizable ring groups, voicemail to email, music on hold, call park, warm call transfers, and CRM integration.
4. Easy Setup and Use
With no physical hardware to install, It can be easily configured in a few clicks and up and running the same day. The web-based management console provides point-and-click control.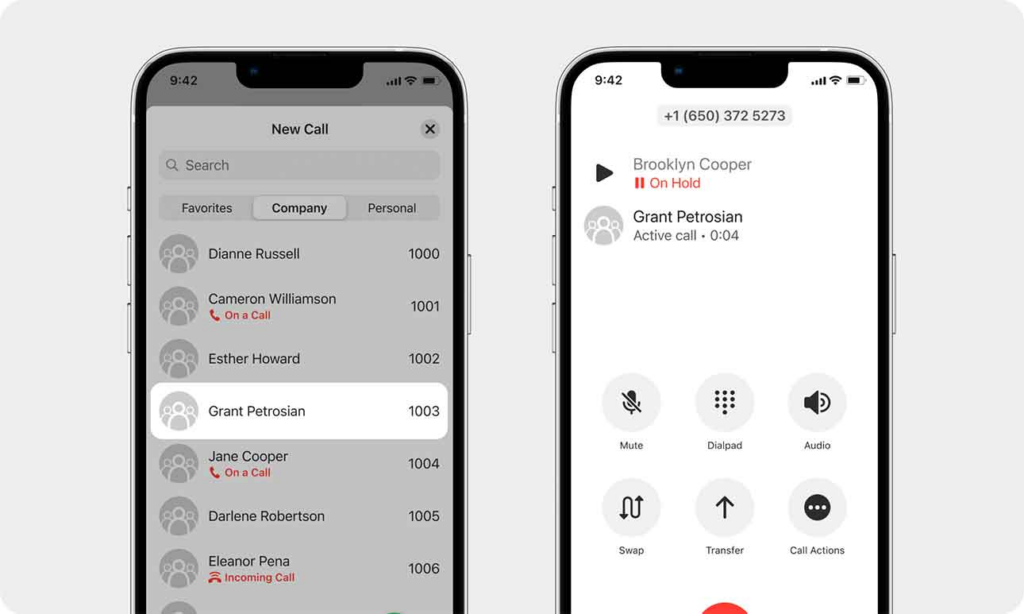 5. Scalability
Ooma Office cost-effectively scales from 1 to hundreds of users simply by purchasing additional licenses online. No capacity planning or equipment purchases are needed.
6. Reliable Call Quality
This platform is purposely built for crystal clear call quality over broadband connections with minimal lag, jitter, or distortion for natural conversations.
7. No Long-Term Commitment
It does not require term contracts or early termination fees. You have the flexibility to cancel or add services anytime with no penalties.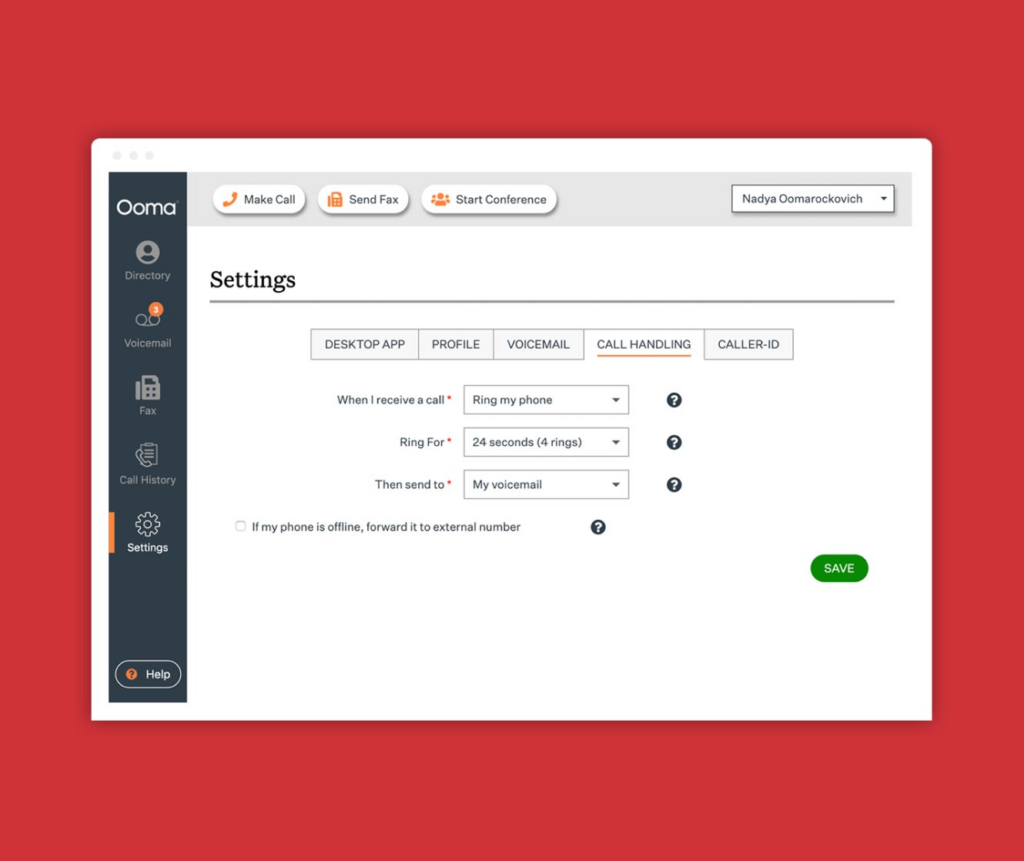 Cons
1. No Video Conferencing
Unlike some competitors, It currently lacks integrated video conferencing, screen sharing, or desktop sharing capabilities.
2. Limited Auto-Attendant Customization
It only offers one tier of auto-attendant functionality. More advanced customization or multi-level attendants require third-party add-ons.
3. No Desktop Apps
Softphone capabilities that allow making calls directly from computers are not supported. Only the mobile app provides advanced call control features.
4. Additional Costs Can Add Up
While base user pricing is very affordable, extra add-on features, storage, and advanced capabilities come at an additional cost which can pile up.
5. Mobile App Has Limitations
Its mobile app only provides basic call management and voicemail access. Core PBX functions can't be performed from the smartphone client.
6. No Bundled Phone Hardware
You must purchase approved Ooma desktop phones and conference room phones separately. Bundles including devices are not available.
7. Limited Native Integrations
It only natively integrates out-of-the-box with a small handful of CRM platforms. Connecting with niche business apps requires third-party solutions.
Pricing Plans for Ooma Office
Ooma Office offers three main packages:
Basic – $19.95 per user/month
Includes most core features like ring groups, virtual receptionist, voicemail, call park, transfers, and basic CRM integration.
Professional – $24.95 per user/month
Adds more advanced features like automated call recording, enhanced spam call blocking, multi-ring call forwarding, conference calling, and productivity integrations.
Enterprise – $29.95 per user/month
Top tier aimed at larger offices and advanced needs. Includes real-time call analytics, custom hold music, parking dashboard, administrator roles, and productivity integrations.
Alternatives of the Tool
1. Dialpad
It is a cloud-based business phone and contact center solution. It delivers VoIP calling, video conferencing, and omnichannel messaging in one platform.
Key features of Dialpad include AI-powered call transcription, real-time notifications, unlimited calling, customizable hold music, and voicemail.
Dialpad integrates with G Suite, Office 365, Slack, and Salesforce.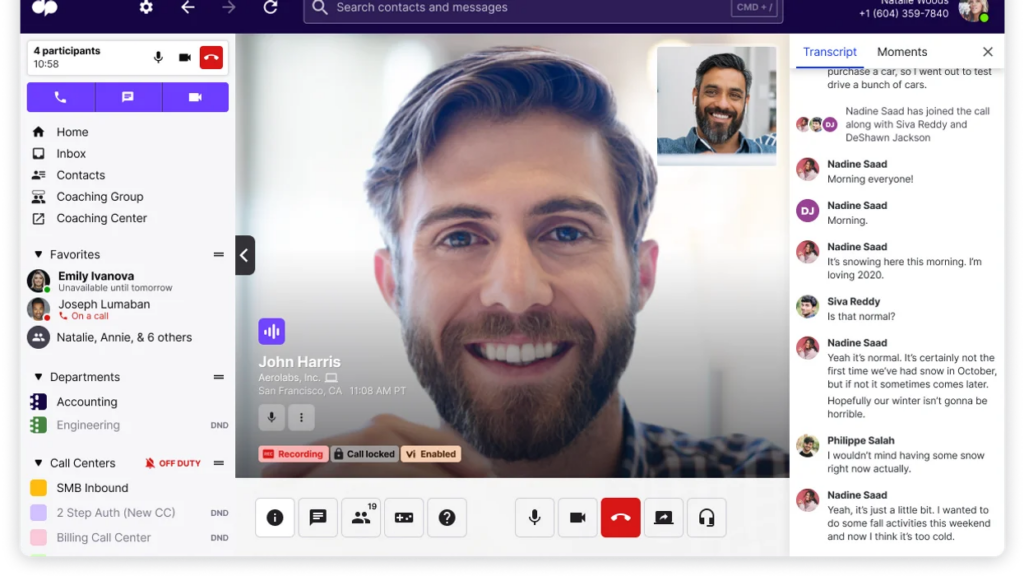 2. Avaya Cloud Office
Avaya Cloud Office delivers enterprise-grade VoIP phone service and UC features to empower distributed workforces.
It enables robust call management, team collaboration, and customer engagement capabilities across devices.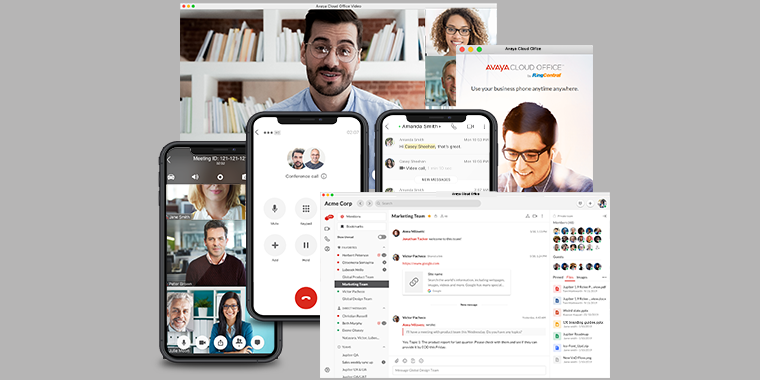 3. OnSIP
OnSIP provides VoIP business phone services and unified communications tailored for SMBs.
It delivers easy-to-use features like auto-attendant, visual voicemail, video conferencing, and integrates with business apps through open APIs.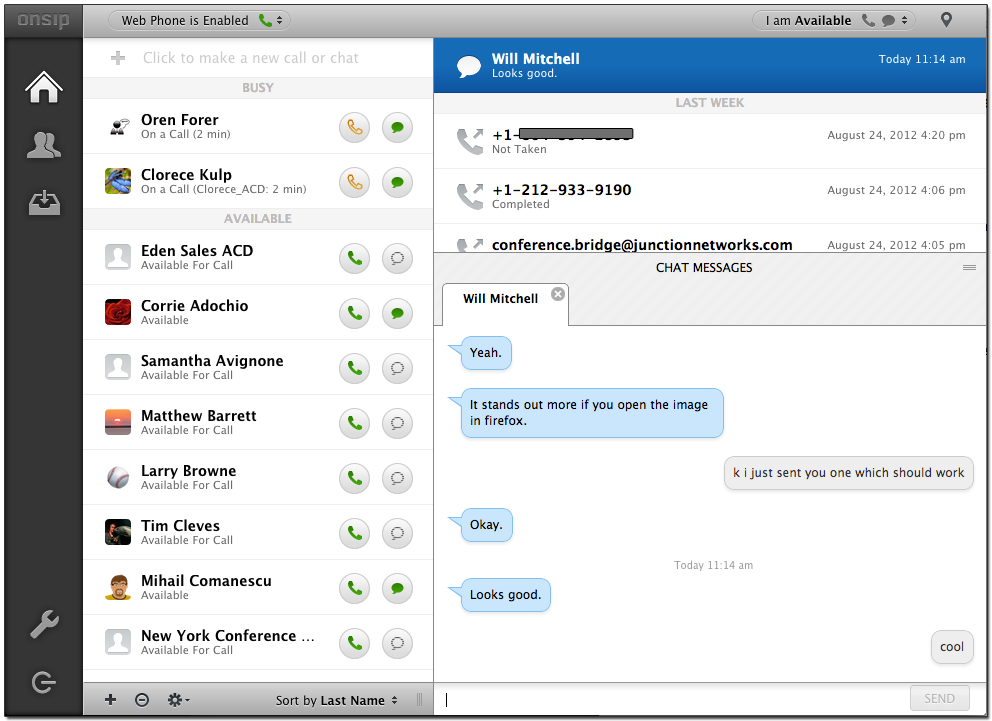 Frequently Asked Questions (FAQ)
Ques 1. What kind of company is Ooma?
Ans: Ooma is a telecommunications company that provides phone and communications services for small businesses and home users. They are known for their smart Ooma Telo devices.
Ques 2. Is Ooma a good company?
Ans: Yes, It has a reputation for providing reliable phone service at affordable prices. They consistently receive positive reviews from customers.
Ques 3. Does Ooma work internationally?
Ans: No, It only provides phone service within the United States and Canada. They do not currently operate internationally.
Ques 4. Does Ooma have Internet?
Ans: Yes, It requires a broadband internet connection to provide phone service. The devices connect via WiFi or ethernet.
Ques 5. How many phones does Ooma have?
Ans: Ooma doesn't provide specific numbers but they have over 1 million users. Each Ooma Telo device supports up to 2 phone lines. Additional phones can be added using Ooma's expansion devices.