A call center acts as a critical touchpoint between businesses and their customers.
Call center management encompasses administering and controlling call center operations to deliver exceptional customer experiences.
This article elucidates call center management best practices in detail. It explains key roles, metrics, challenges, and solutions in running an efficient call center.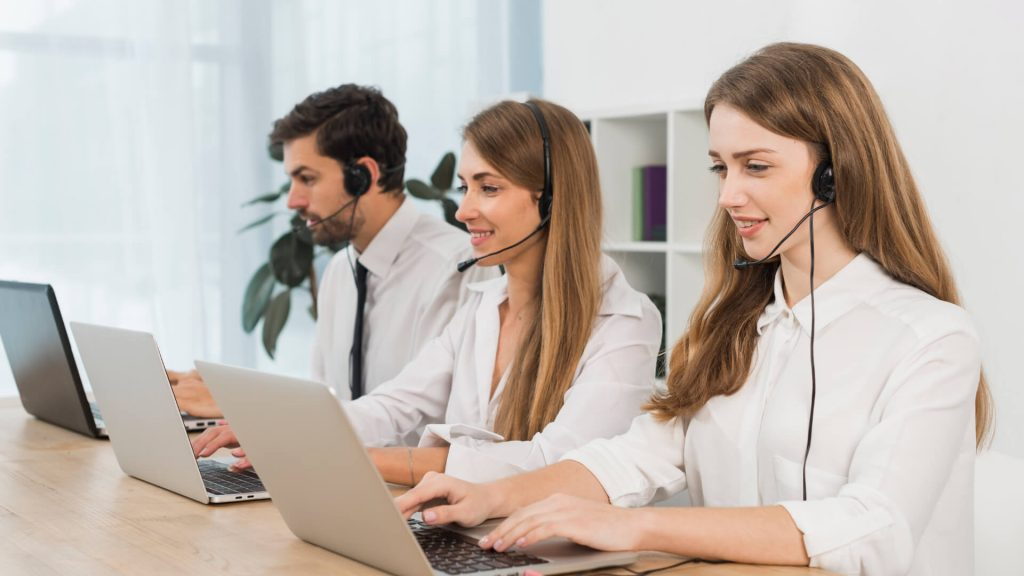 What is Call Center Management?
Call center management refers to overseeing and directing various aspects of inbound and outbound call center operations.
It focuses on aligning call center activities with wider business goals and objectives.
Key responsibilities encompass:
Recruiting, selecting, training, and onboarding call center agents with required skill sets. This involves determining hiring criteria, interviewing applicants, and conducting comprehensive induction programs.
Forecasting upcoming call volumes using quantitative and qualitative techniques. This helps plan staffing requirements.
Scheduling agent's shifts and breaks based on call volume forecasts and service level targets.
Monitoring real-time call metrics and service levels through reporting dashboards. This enables quick identification of issues.
Listening to live calls and scoring recorded customer interactions to provide agents with constructive feedback.
Conducting performance appraisals and one-on-one coaching for agents to improve capabilities.
Ensuring compliance with standard operating procedures, quality guidelines, and regulatory policies.
Managing call center technology stack including the phone system, IVR, workforce management software, etc.
Analyzing historical reports, customer feedback surveys and industry benchmarks to highlight improvement areas across people, processes, and technologies.
Effective call center management boosts first-call resolution rates, decreases wait times, improves agent utilization, and raises customer satisfaction.
This in turn enhances brand reputation and drives business revenue growth.
How Does Call Center Management Work?
Call center management employs various approaches to administer operations smoothly and efficiently:
Call volume forecasting predicts incoming call traffic using both quantitative data like past trends and seasons as well as qualitative insights like marketing campaigns and new product launches. This determines staffing requirements.
Agents are then scheduled in shifts and given breaks based on projected volumes and service levels to ensure optimum coverage. Scheduling may be manual or automated using workforce management software.
Suitable agents are hired and trained extensively on products/services, systems, etiquettes, listening skills, and call-handling processes. This equips them to resolve customer queries effectively.
Call flows are meticulously designed to route each contact to agents with appropriate skill sets. This reduces hold times and repeats, thereby improving first-call resolution rates.
Supervisors monitor calls and performance dashboards in real time to identify bottlenecks like long wait times. This enables rapid corrective actions.
Sample calls are scored by quality analysts to evaluate interactions against criteria like courtesy, clarity, accuracy, compliance, etc. This identifies coaching opportunities.
Key metrics like handle times, first call resolution, adherence to schedule, customer satisfaction, etc. are tracked. Agents are coached and incentivized based on performance analysis.
Customer feedback, call analytics, and other insights are regularly reviewed to highlight areas needing improvement.
The call center technology stack is upgraded continually to improve workforce productivity and customer experience.
Call Center Roles and Responsibilities
A call center comprises specialized roles, each handling distinct responsibilities critical for delivering excellent customer service.
Key call center roles include:
Call Center Manager: Oversees the end-to-end call center function including planning, budgeting, recruitment, workforce management, quality assurance, reporting, and technology evaluation. Analyzes performance and implements improvements.
Call Center Supervisor: Responsible for real-time monitoring of calls and dashboards. Identifies issues faced by agents and provides coaching. Ensures adherence to policies and standards.
Quality Analyst: Evaluates recorded customer interactions using predefined criteria and metrics. Identifies strengths, areas of improvement, and training needs. Provides constructive feedback.
Scheduler: Forecasts call volumes and schedules agents accordingly to meet service levels. Updates schedules to factor in leaves, absenteeism, and special events. Maintains optimal coverage.
Call Center Agent: Interacts with customers over the phone or other channels to handle service, support, and sales inquiries. Keys in case details into CRM system.
Technical Support: Assists agents with troubleshooting issues with systems, phones, headsets, or software programs. Facilitates implementations of new technologies and feature updates.
Recruiter: Sources, screens, and interviews candidates to hire call center agents with required competencies. Also manages onboarding and induction programs.
Data Analyst: Leverages call center data to analyze performance metrics, and uncover trends and insights. Prepares reports that aid in data-driven decision-making.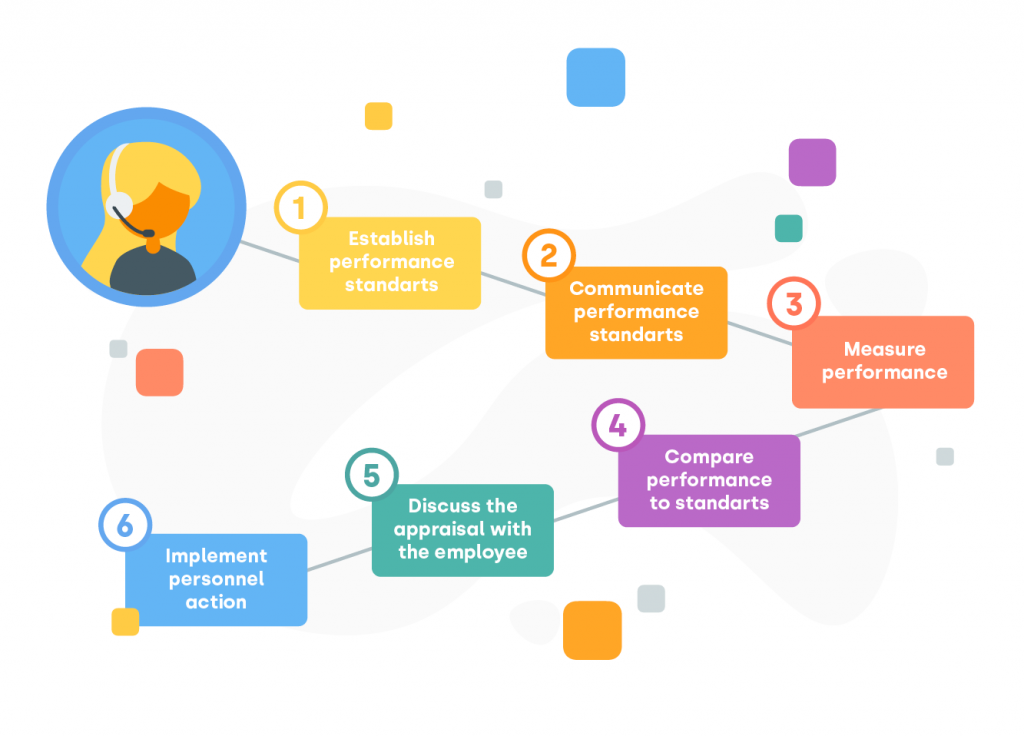 How To Effectively Manage A Call Center: Dos and Don'ts
Adopting certain best practices helps enhance call center operations while avoiding some pitfalls.
Here are some dos and don'ts for effective call center management:
Do's:
Set clear call-handling guidelines, quality standards, and service-level targets derived from business goals
Invest adequately in agent training programs covering products, systems, and processes, along with soft skills
Monitor call metrics and dashboards in real time to rapidly identify bottlenecks and address them
Evaluate recorded calls regularly to provide agents with constructive feedback on improvements
Incentivize and recognize agents who consistently achieve or exceed performance targets
Actively seek customer feedback through surveys and focus group discussions to improve services
Stay updated on call center technology innovations like AI and evaluate solutions suited for your center
Promote employee well-being through engagement initiatives, a supportive work environment, and growth opportunities
Don'ts:
Micromanage agents through excessive monitoring or rigid policies which hamper productivity
Make significant changes to operations without analyzing relevant data, costs, and risks thoroughly
Allow poorly performing agents to remain unaddressed, as they deflate other agents' morale
Let agents deviate from brand messaging or standard processes which leads to inconsistent service
Disregard or be unreceptive to agent grievances, feedback, and recommendations for improvement
Depend solely on past data when planning for the future. Account for changing trends, seasonality, and business expansion plans.
View the call center as a cost center. Instead strategically leverage it to enhance customer experience and business growth.
Call Center Management Challenges and Solutions
Call center managers encounter various roadblocks that must be mitigated through appropriate strategies:
Challenge 1: High Agent Attrition
Solutions:
Offer competitive salaries adjusted regularly based on performance and experience
Create a positive, supportive work environment where agents feel valued
Provide opportunities for career growth through internal job postings, cross-skilling, and training
Recognize and reward outstanding performers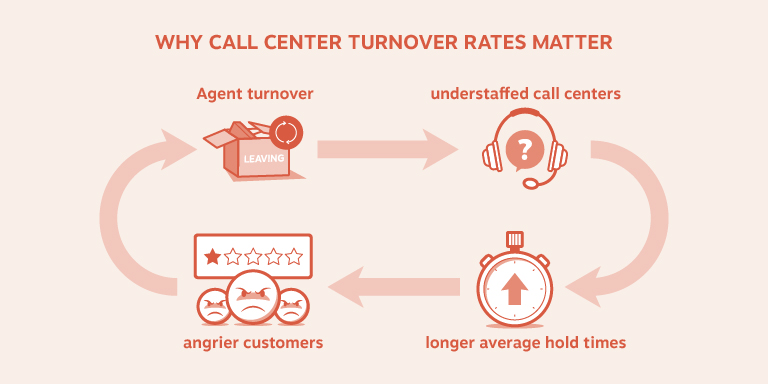 Challenge 2: Long Average Handle Time
Solutions:
Identify and eliminate inefficient steps through process analysis
Equip agents with knowledge management portals and tech tools to find information faster
Enable easier case creation and updates by integrating the CRM system with the phone
Train agents on time management, active listening, and effective questioning
Challenge 3: Poor First Contact Resolution
Solutions:
Maintain a centralized knowledge base covering common issues and solutions
Enable agents to collaborate with subject matter experts to resolve complex issues
Prioritize training on products/services and soft skills like problem diagnosis
Analyze unresolved cases to identify recurring issues and update resources
Challenge 4: Low Customer Satisfaction
Solutions:
Set clear guidelines for courtesy, professionalism, and following through on promises
Monitor live calls and recorded samples to identify areas of improvement in agent interactions
Solicit post-call customer feedback through IVR surveys or emails
Incorporate customer satisfaction metrics into agent performance management
Challenge 5: Schedule Adherence Issues
Solutions:
Use both historical data and qualitative factors when forecasting and scheduling
Maintain a reserve pool of cross-trained agents to fill gaps due to unplanned absences
Leverage workforce management tools for automated forecasting, scheduling, and adherence tracking
Cross-train agents on different processes to enable flexible staffing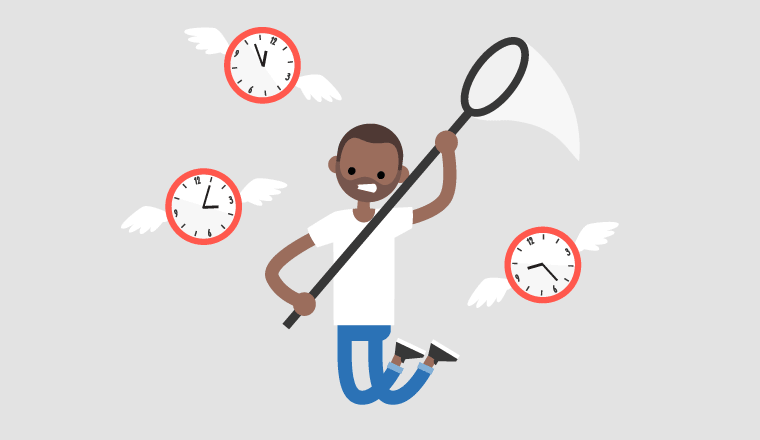 Key Call Center Metrics Every Manager Should Track
Monitoring key performance indicators enables call center managers to gauge operational efficiency, and agent productivity and identify areas needing improvement.
Here are crucial call center metrics to track:
Service Level: Percentage of calls answered within a defined threshold e.g. 80% in 20 seconds. Indicates the capacity to handle incoming traffic.
Average Handle Time: The average time agents take to handle customer calls. Helps identify process bottlenecks.
First Call Resolution: Percentage of customer inquiries resolved in the first interaction itself. Measures agent competence.
Average Wait Time: The average duration customers spend waiting in queue before their call is answered. Directly impacts customer experience.
Abandonment Rate: Percentage of callers disconnecting due to long wait times. Indicates issues in queue management.
QA Score: Percentage of calls where agents adhered to standards for knowledge, accuracy, compliance, etiquette, etc.
Customer Satisfaction Score: Feedback rating gauging how satisfied customers felt with the agent interaction and issue resolution.
Net Promoter Score: Metric measuring the likelihood of customers recommending a company's call center service on a scale.
Schedule Adherence: Percentage of time agents follow their work schedules without unplanned leaves or periods of unavailability.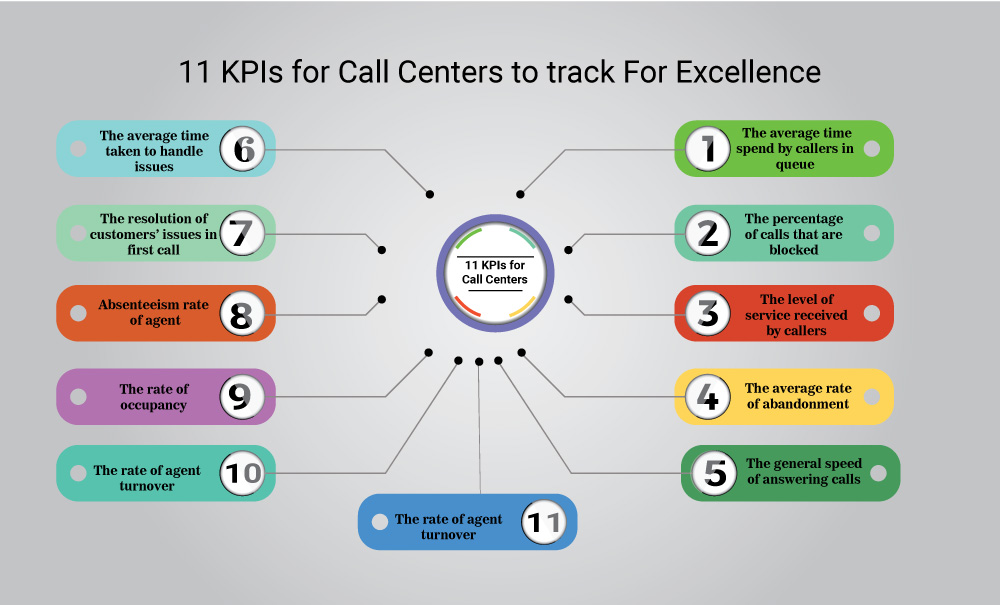 How Call Center Software Improves Call Center Management?
Call center management software comprises several tools that can optimize operations:
Automatic Call Distributor: Routes each incoming call to the appropriate available agent based on factors like language skills. This reduces wait times.
Interactive Voice Response: Automates call routing and simple customer requests through menu options. Deflects calls from live agents.
Workforce Management: Uses forecasts, schedules, and adherence tracking to get the right agents at the right times.
Call Recording: Allows supervisors to monitor live calls and review past interactions for quality analysis and training.
Call Analytics: Provides historical and real-time reports/dashboards into service levels, handle times, backlog, etc. to drive decisions.
CRM Integration: Pops customer data on the screen when a call arrives. Updates details into CRM post-call. Improves personalization.
Knowledge Management: A centralized portal with articles, FAQs, and resources agents can leverage to resolve queries quicker.
Contact Center as a Service: Flexible, scalable cloud-based solutions reducing infrastructure costs.
The right call center software empowers managers to boost efficiency, productivity, compliance, and customer satisfaction across the end-to-end call-handling process.
Frequently Asked Questions (FAQ)
Ques 1: What are the key skills required for call center managers?
Ans. Call center managers require strong leadership, communication, analytical, technology, and people management skills.
They need the ability to multitask, think strategically, and drive performance through motivation. Domain knowledge of call center operations is also essential.
Ques 2: How can call center managers improve first-call resolution rates?
Ans. Some ways to improve first-call resolution include extensive new-hire training, regular agent coaching, maintaining comprehensive knowledge management systems, promoting collaboration between agents, and analyzing unresolved cases.
Ques 3: What employee engagement initiatives can call center managers undertake?
Ans. Initiatives like peer recognition programs, employee of the month awards, recreational activities, contests, town halls, feedback surveys, and open-door policies can boost engagement.
Clear career growth paths and learning opportunities also help.
Ques 4: How should call center managers plan for seasonal peaks in call volumes?
Ans. Managers can plan for seasonal peaks by analyzing historical data to forecast spikes, temporary hiring, having a reserve agent pool, cross-training agents, using event calendars, and flexing schedules optimally using workforce management tools.
Ques 5: What quality monitoring practices should call center managers implement?
Ans. Managers should monitor live calls, score recorded interactions against criteria like accuracy and etiquette, provide agents constructive feedback, tie QA results to performance management, offer additional training, and regularly refine quality standards.