A conference bridge call allows multiple people to join the same phone call from different locations.
With more teams working remotely, conference calling has become an essential tool for bringing distributed team members together.
This guide will explain what a conference bridge is, how it works, why it's growing in popularity, and trends shaping the future of conference calls.
With the right conferencing solution, teams can communicate, efficiently, and productively regardless of where they're located.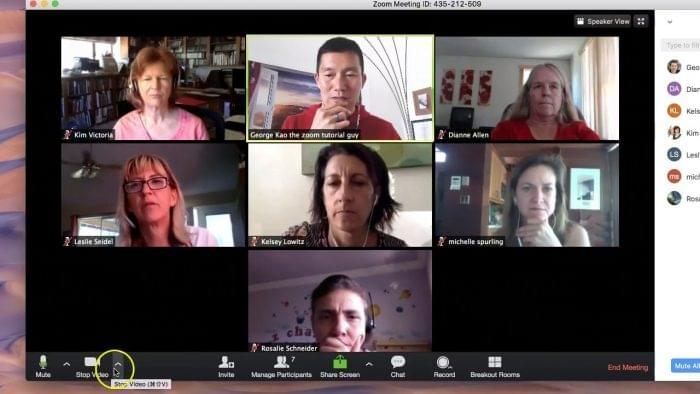 How Does a Conference Bridge Call Work?
When you initiate a conference call, the conference bridge service will provide you with an access number and passcode.
This allows all participants to dial into the same virtual "room" to join the call. But how do all of their phone lines get connected?
Here is a step-by-step overview of what happens behind the scenes on a conference bridge:
The host obtains a conference phone number and PIN code from the service provider to distribute to participants.
Participants dial the phone number to connect to the conference bridge.
The bridge verifies the dialed number and prompts callers to enter the PIN code.
After entering the valid PIN, callers are joined to a shared, open phone line on the bridge hosted by the provider.
The bridge utilizes a digital signal processor (DSP) to mix the incoming audio streams from each caller. This allows everyone to hear the combined conversation.
The bridge monitors callers joining and leaving the conference in real time. As participants dial in, the bridge detects the new connection, verifies the PIN, and mixes them into the call.
Callers who disconnect or hang up are automatically removed from the conference call by the bridge.
Some bridges offer features like recording, lecture mode muting, and sub-conferencing. The bridge's technology enables these capabilities.
Throughout the call, the bridge balances the audio and seamlessly integrates new participants so the conference flows smoothly.
After the call, the conference bridge facilitates the disconnection process when initiated by the host.
Overall, conference bridge technology enables easy multiparty calls by providing the necessary phone infrastructure.
The bridge connects callers, manages participants, and provides features while eliminating the need for traditional phone system hardware.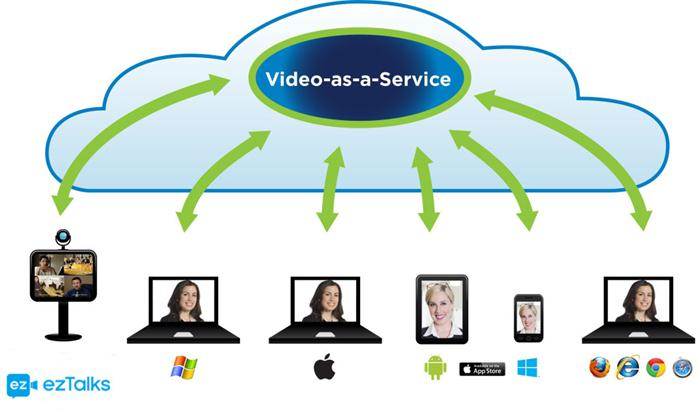 Why Are Bridge Conference Calls More Popular Than Ever?
Conference calls used to be reserved mainly for large corporate meetings. But in recent years, remote teams of all sizes have embraced conference calling as an essential collaboration tool.
Several major factors are driving the increased popularity and usage of conference bridge calls:
1. Remote and hybrid work
With more employees working from home indefinitely, conference calls allow teams to interact and make decisions effectively regardless of location.
Bridge calls enable remote collaboration.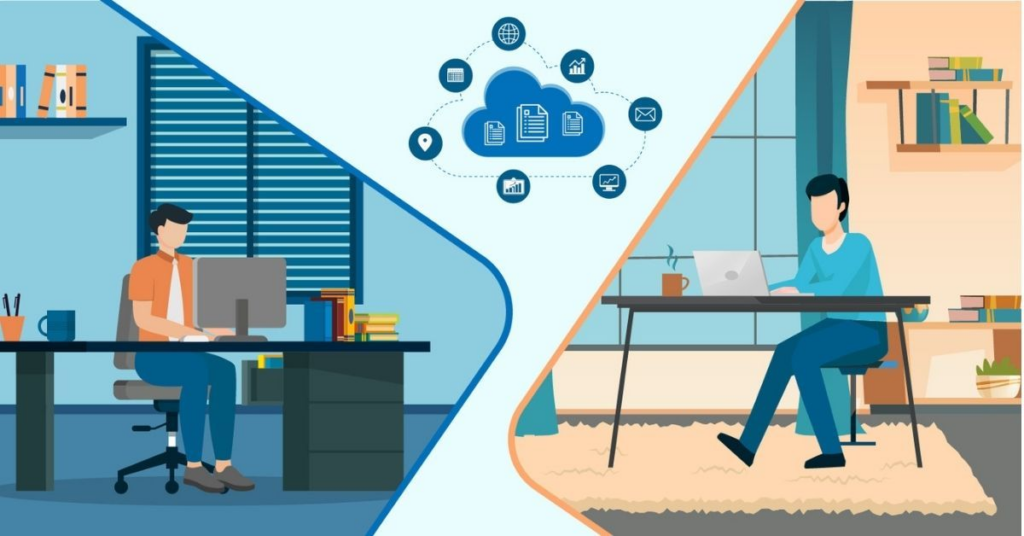 2. Cost savings
Conference calls eliminate travel costs associated with in-person meetings. Bridge services provide inexpensive conferencing with monthly or usage-based pricing.
3. Scalability
Bridges allow calls with just 3 people or hundreds of participants. Call capacity can scale up or down instantly based on needs.
4. Recording and playback
Many bridges offer recording, storage, transcription, and playback of calls, creating a valuable knowledge base.
5. Global access
Using toll and toll-free access numbers, bridge providers enable international callers to join conferences.
6. Ease of use
Services like Zoom, GoToMeeting, and UberConference make starting calls with a bridge straightforward and accessible.
7. Productivity
Bridges allow faster communication, decision-making, and collaboration compared to email chains and meetings.
8. Flexibility
Callers can join from any phone, computer, or mobile device. No specialized hardware is needed.
Driven by the dispersed workforce and priority on cost management, simple-to-use conference bridge calls are now a staple for effective team collaboration in organizations of every type and size.
Trends in Conference Calling
Conference call technology is evolving in response to remote work trends and user needs. Here are some of the top current trends influencing bridge calls:
Video conferencing integration – Many leading providers now offer video conference calling bundled with screen sharing and voice bridges to improve visual collaboration.
Automated transcription – Bridge call providers are offering speech-to-text capabilities to transcribe recordings, facilitating information recall.
Enhanced security features – Data encryption, user authentication, and meeting locking features help keep bridge calls secure.
Mobile support – iOS and Android apps allow users to schedule, start, and join bridge calls straight from their smartphones or tablets.
Integrations and APIs – Developers can integrate bridge-calling capabilities into business apps via provider APIs to streamline conferencing.
International bridge numbers – Providers are expanding toll and toll-free access numbers to enable easy international conferencing.
Pay-per-use pricing – In addition to monthly fees, providers offer pay-per-minute and usage-based pricing for infrequent callers.
Virtual meeting rooms – Dedicated bridge numbers can be assigned to specific teams or projects for quick access to virtual "rooms."
Cloud-based services – Cloud architecture enables flexibility, scalability, reliability, and fast maintenance of bridge infrastructure.
By combining audio conferencing with innovative features like video and transcription, conference bridge providers are enhancing collaborative interactions for the next generation of business communication.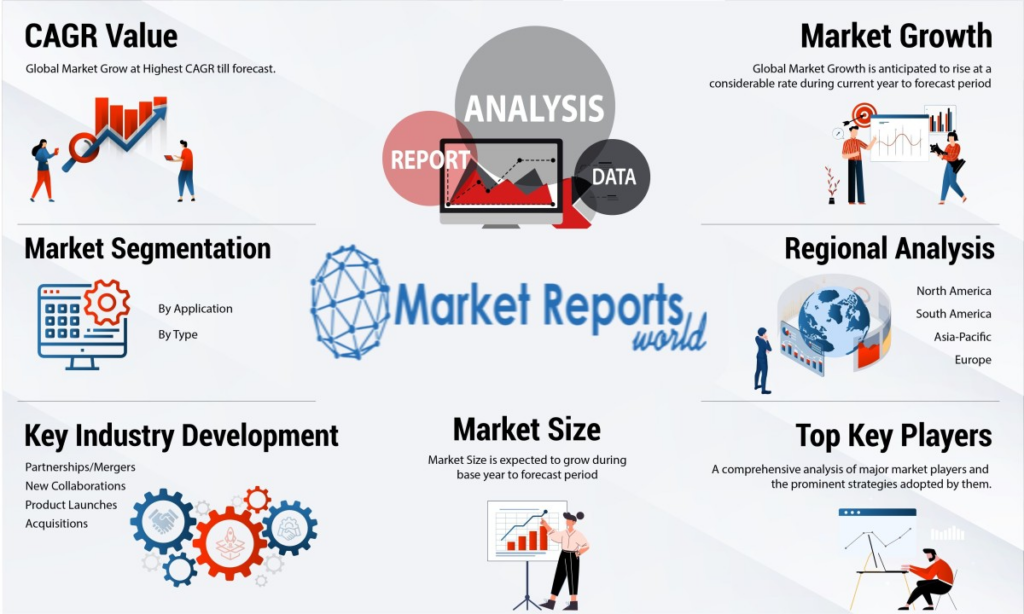 Top Conference Call Services
1. Zoom
Zoom is one of the most popular video conferencing platforms. It offers easy-to-use conference calling features for businesses of all sizes.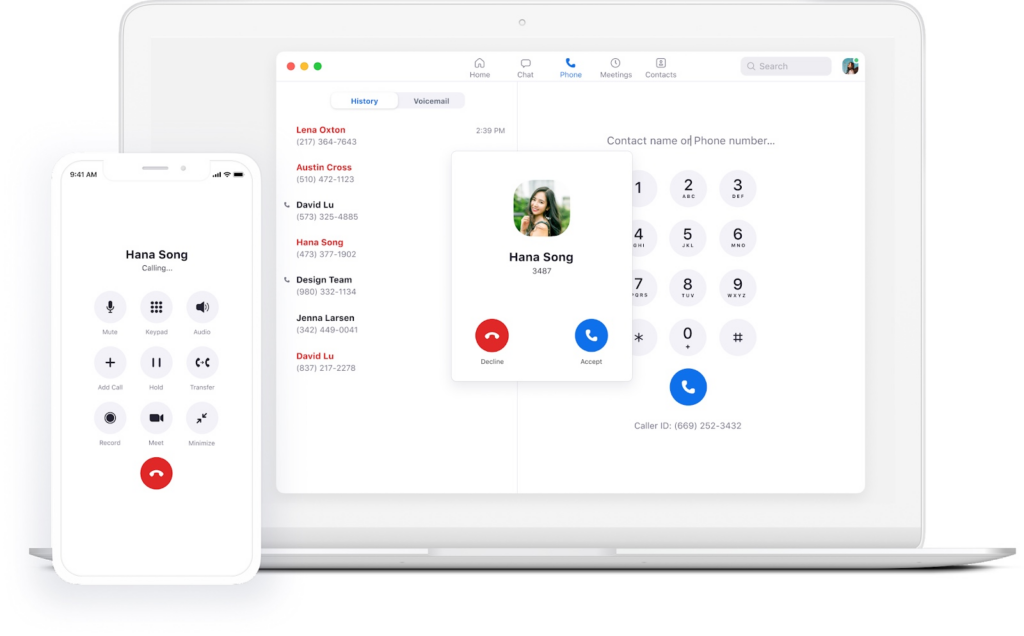 Features:
HD Video and Audio Quality: Zoom provides high-quality video up to 1080p HD video and HD audio.
Screen Sharing: Share your screen with other participants during a meeting.
Recording: Record conference calls or meetings locally or to the cloud.
Chat: Chat with individuals or groups during a meeting.
Virtual Backgrounds: Customize your background to maintain privacy.
Pricing & Plans:
Basic – Free for meetings under 40 minutes for up to 100 participants.
Pro – $14.99/month per host for meetings without time limits.
Business – $19.99/month with a minimum of 10 hosts. Includes cloud recording transcripts etc.
Pros:
Easy-to-use interface and setup
Good audio and video quality
Flexible pricing plans
Cons:
40-minute limit on the free Basic version
Expensive compared to some competitors
2. RingCentral
RingCentral is a leading provider of cloud-based communications solutions including conference calling. It's suitable for businesses of all sizes.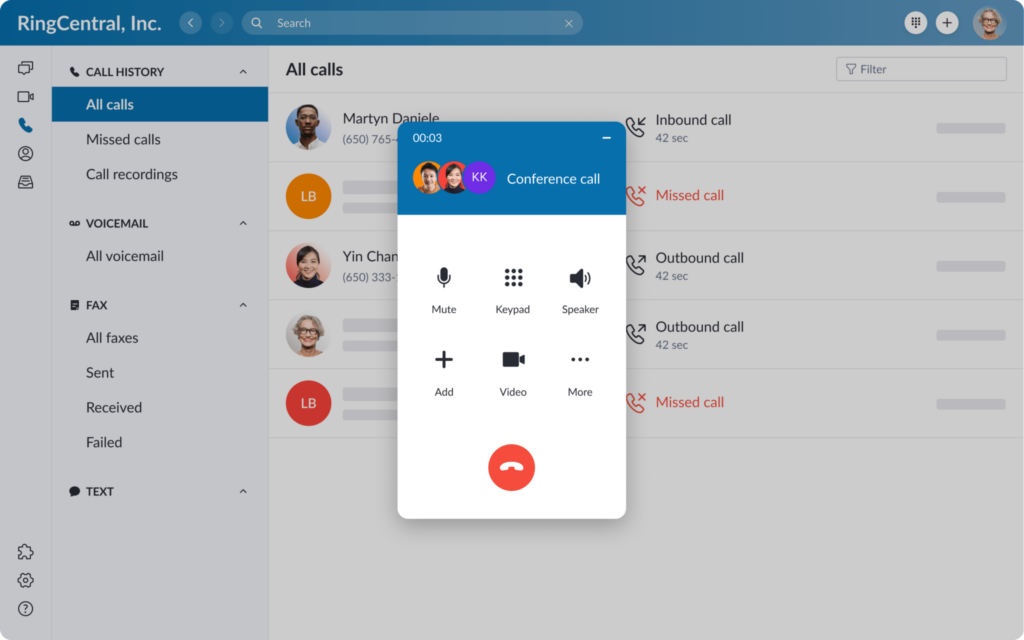 Features:
Call Recording: Record audio conference calls for reference.
Screen Sharing: Share your screen or documents during meetings.
Call Switching: Move seamlessly between devices during calls.
Custom Greetings: Professional greetings to callers.
Administrative Portal: Manage settings and get usage reports.
Pricing & Plans:
Essentials – $19.99/month per user for up to 4 participants.
Standard – $24.99/month per user for up to 100 participants.
Premium – $34.99/month per user for up to 200 participants.
Pros:
Toll-free numbers included
Easy to manage and use
Scales for businesses of any size
Cons:
More expensive than some competitors
Steep learning curve to use advanced features
3. UberConference
UberConference is a user-friendly, affordable conference call service ideal for small businesses. It makes conference calls easy and eliminates PINs.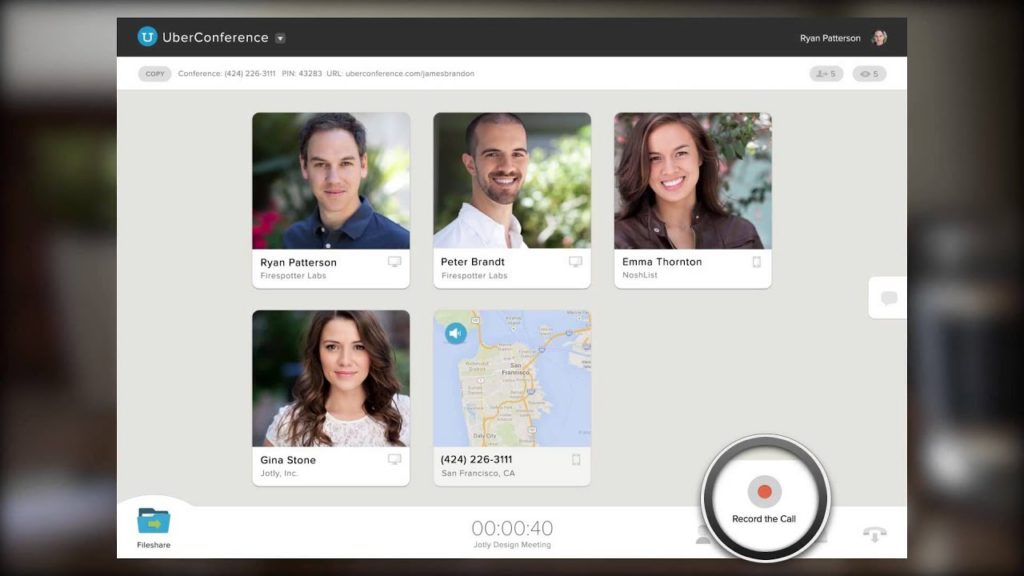 Features:
Visual Interface: See who's talking during a call.
Recording: Record calls for future reference.
Mobile Apps: iOS and Android apps are available.
Custom Hold Music: Upload sound files as hold music.
Transcription: Add-on to transcribe call recordings.
Pricing & Plans:
Free – Free version for up to 10 participants.
Pro – $15/month per organizer for up to 50 participants.
Pros:
Simple, intuitive interface
Inexpensive pricing
No PINs are required for attendees
Cons:
Limited call management features
Fewer participants than some competitors
4. Join. me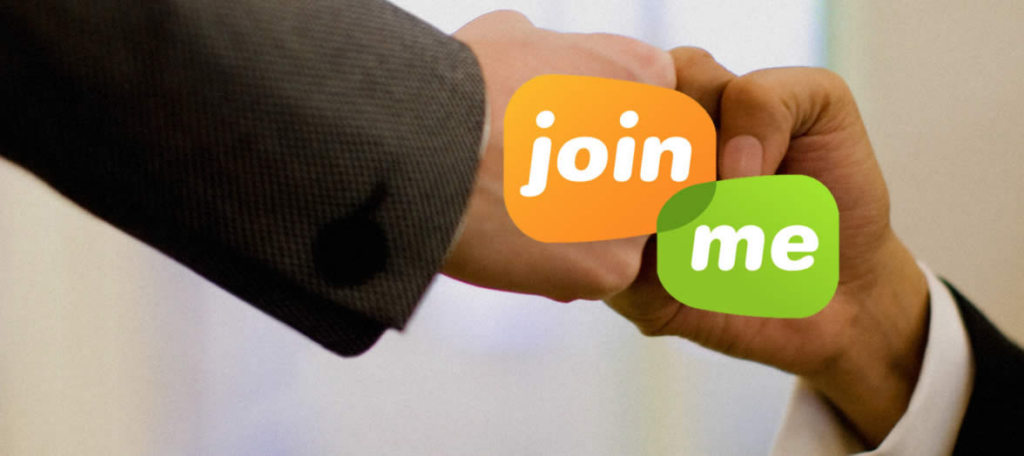 join. me offers hassle-free conference calls along with screen sharing and video conferencing. It works across devices and integrates with calendars.
Features:
Screen Sharing: Share your screen with team members.
Recording: Record sessions to refer back to.
Mobile Apps: iOS and Android apps are available.
Polls & Surveys: Engage your audience.
Custom Branding: Add company logo and information.
Pricing & Plans:
Lite – Free for up to 5 participants.
Pro – $10/month per user for up to 250 participants.
Business – $20/month per user for up to 500 participants.
Pros:
Simple and easy to use
Feature-rich free plan
Affordable pricing
Cons:
The audio quality could be better
Limited call management features
5. FreeConferenceCall.com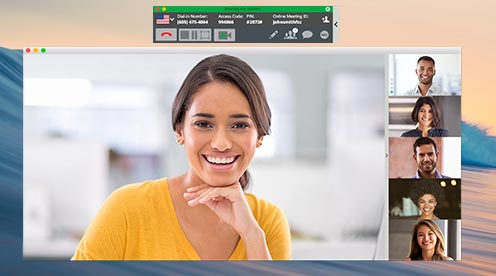 FreeConferenceCall.com provides free conference calling along with screen sharing, recording, and other features.
Features:
Free Conference Calls: Host free conference calls.
Screen Sharing: Share your screen or slides.
Recording: Record your meetings.
Mobile Apps: iOS and Android apps are available.
File Sharing: Share files during meetings.
Pricing & Plans:
Free – Host free conference calls.
HD Video Conferencing – $14.99/month per organizer.
International Conferencing – $4.99/month per organizer.
Pros:
Completely free basic conference calling
No hidden fees or costs
Good call quality
Cons:
Time limits on free calls
Busy signals at peak times
Advertisements between calls
Frequently Asked Questions (FAQ)
Ques 1: How many people can join a conference bridge call?
Ans. The number of participants who can join a conference call depends on the capacity of the bridge service used.
Entry-level bridges may allow 3-5 participants. Mid-range bridges accommodate up to 50-100 callers. Enterprise-grade bridges can host 500 participants or more on a single call.
Ques 2: What equipment do I need for a conference call?
Ans. No special equipment is required. You just need a phone, computer, or mobile device capable of dialing the bridge number to join a call.
Most services also offer apps or softphones to make accessing the conference simple.
Ques 3: How do you mute yourself on a conference call?
Ans. Every bridge service has a different method for muting. There may be an onscreen button in the app or you can press #6 on your phone keypad.
An automated attendant should explain how to mute/unmute when you join a call.
Ques 4: Can you record a conference call?
Ans. Yes, many providers offer built-in call recording options, sometimes for an extra fee.
Recordings can be downloaded or accessed later from your account dashboard for reference. You must inform participants if planning to record.
Ques 5: How do I set up a conference call?
Ans. First, choose a reliable bridge provider like RingCentral or GoToMeeting. Select a monthly or pay-as-you-go plan.
Use their portal or app to schedule your call and invite participants. Share the bridge number and any PIN needed to simplify accessing the conference.