Zoom Phone is Zoom's cloud-based phone system launched in 2019 to provide enterprise-grade voice communications natively integrated with Zoom's renowned video conferencing and collaboration capabilities.
As an easy-to-manage unified communications solution, It helps businesses unite distributed teams and mobile workers while elevating customer experiences.
With options for unlimited calling, intelligent call routing, auto attendants, call recording, voicemail transcription, and more, It offers a full-featured cloud PBX.
This comprehensive guide will explore Zoom Phone's extensive features, use cases, pros and cons in-depth. It will analyze how It compares against top competitors through detailed side-by-side comparisons.
For any business evaluating its voice strategy, this guide offers invaluable insights into whether this is the right fit for your needs and environment.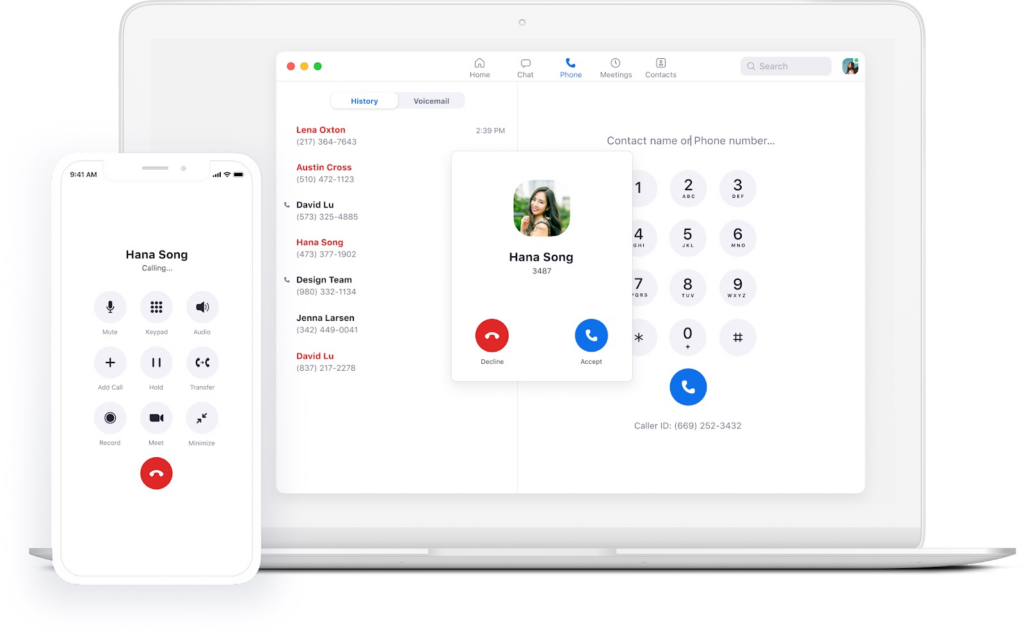 Features
1. Cloud-Based Service
It is delivered as a Software-as-a-Service platform with the entire system residing in the cloud.
This eliminates the need for costly on-premises PBX hardware and management. The cloud model provides quick deployment, scalability, and flexibility.
IT administration needs are also minimized.
2. Unlimited Calling
It includes unlimited local and national calling to over 40 countries and territories to keep businesses and remote teams connected.
International calling is available at an additional cost on a pay-as-you-go basis. Unlimited plans remove per-minute costs and keep budgets predictable.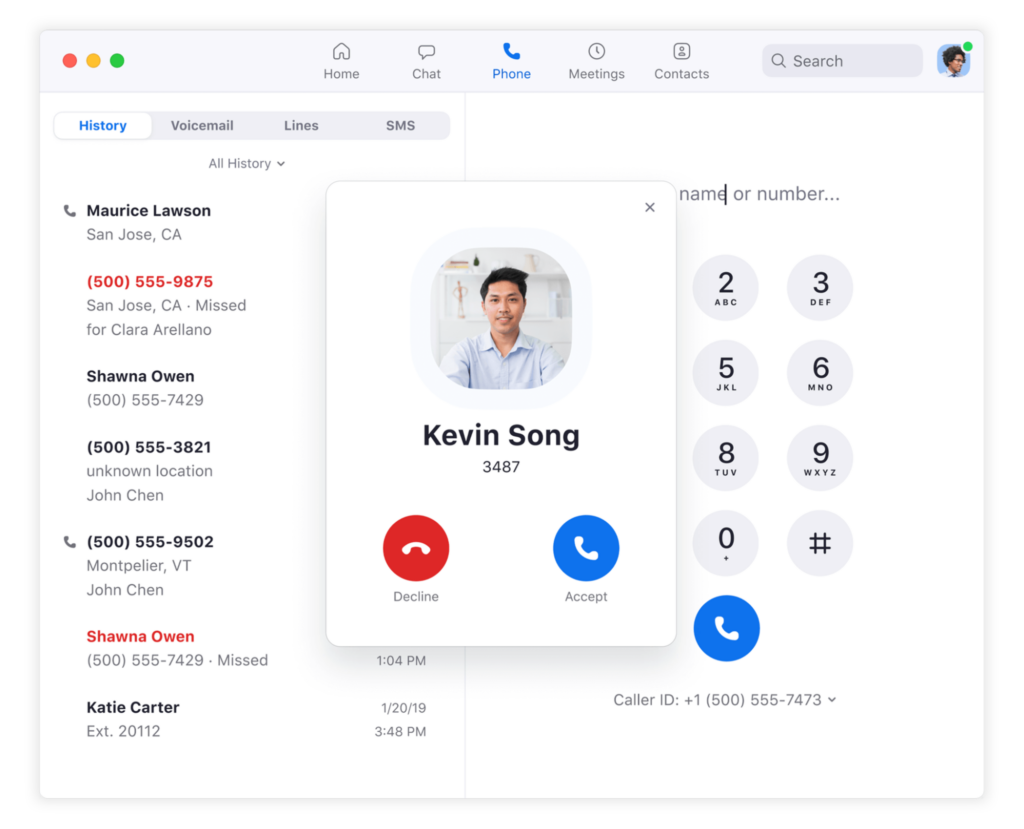 3. Auto Attendants
It offers easy-to-configure automated attendants that route incoming calls based on user selection.
Callers can dial extensions or choose menu prompts to reach the right department or person without an operator. Auto attendants offer a professional first impression.
4. Intelligent Call Routing
Using customizable rules, It can automatically route incoming calls to the optimal available users or teams based on skills, location, hours, and more.
This ensures calls are handled efficiently. Routing considers wait times, agent availability, time of day, and call source.
5. Voicemail and Transcription
Voicemails are delivered as email attachments or transcriptions. Transcriptions are generated using AI-powered automated speech recognition technology.
They make voicemails searchable and readable.
6. CRM Integrations
It integrates out-of-the-box with popular CRM platforms like Salesforce, HubSpot, Zoho, and Microsoft Dynamics.
This enables automatic screen popups with caller ID and tapping to dial out from contacts. Integrations save time and boost productivity.
7. Call Recording
Users can record Zoom Phone calls with a simple click for compliance needs, client notes, training, and more.
Recorded calls are conveniently stored in the administrative portal or Zoom cloud storage for later access if needed.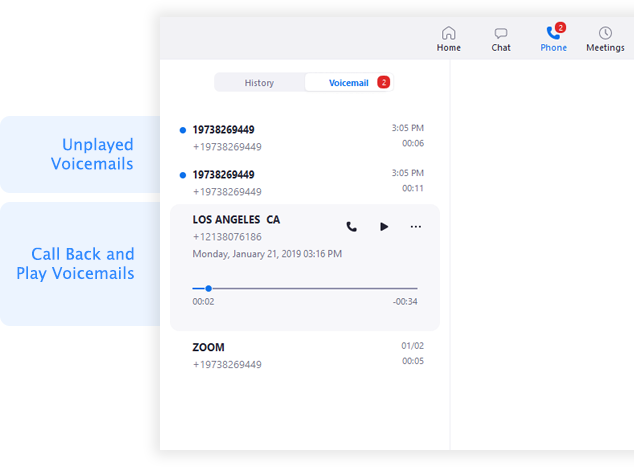 Use Cases for Zoom Phone
1. Distributed Teams
For personnel across multiple office locations, It provides easy collaboration through transferring calls, extension dialing, group paging, conference bridges, and ring groups to unify distributed teams.
2. Remote Employees
Remote workers can leverage its mobile app and cloud access to make and receive calls, check voicemail, view contacts, set up call forwarding, and seamlessly interact with in-office personnel using their business phone system from home.
3. Sales Teams
It boosts sales team productivity through screen pops of CRM data, click-to-dial from contact records, call recording for training, customizable caller ID, and intelligent call routing to level up customer experiences.
4. Call Centers
Features like auto attendants, ring groups, call queues, and real-time analytics help call centers properly route and handle high call volumes to deliver stellar customer service. Advanced reporting provides insights to improve operations.
5. Professional Services
Law firms, IT consultancies, marketing agencies, and professional services benefit from Zoom Phone's crisp call quality, customizable caller ID, intelligent call routing, conference bridges, and focus mode to present a polished image.
6. Small Businesses
It gives SMBs an enterprise-grade phone system without the complexity. Its user-friendly management console and generous free plan make it easy for small teams to upgrade their communications.
7. Hybrid Work Environments
Zoom Phone bridges connections between remote and in-office employees. Consistent access, company directory, transferring calls, corporate caller ID, and voicemail keep everyone on the same page.
Pros
1. Integration with Zoom Meetings
Zoom Phone and Zoom Meetings interoperate seamlessly as an integrated UC suite. Shared contacts, calendar, and getting direct meeting invites from calls streamline collaboration.
2. Scalability
It scales gracefully from small teams to large enterprises. Cloud delivery optimizes for flexibility and adding unlimited local/national calling per user makes growth painless.
3. Reliability
Redundant globally distributed cloud architecture maximizes uptime and reliability. The SLA guarantees 99.9% uptime outside planned maintenance windows.
4. HD Call Quality
G.722 wideband audio and Opus codec support ensure that its calls sound is stunningly clear and life-like for excellent call experiences.
5. User-Friendly Admin Portal
The streamlined web admin portal allows IT teams to easily manage users, configure settings, and generate reports without extensive training or PBX expertise.
6. Flexible Licensing
It can be licensed as a standalone product or bundled with Zoom Meetings at discounted pricing for a complete UC solution.
7. Free Generous Plan
Its free plan includes unlimited US/Canada calling, auto attendants, voicemail to email, call recording, mobile app, and more for up to 10 users – free.
Cons
1. Limited Customization
End-users have minimal ability to customize Its settings or features on their own. Most changes require back-end admin adjustments.
2. No Video Calling Support
Unlike competitor RingCentral,It does not yet allow face-to-face video calling. Only traditional voice calling is supported as of this writing.
3. No Desktop Softphone
The ability to make and receive calls directly from desktops using a softphone is not supported. Users are limited to its mobile app.
4. Limited Emergency Calling
It has limited emergency call support and 911 reliability compared to traditional landlines. Proper training and policies are required to manage expectations.
5. International Calling Limitations
The free plan has no international calling. Paid plans include calling only 40 countries unless additional minutes are purchased à la carte.
6. Learning Curve
It has a learning curve for IT admins less experienced with telephony. Traditional PBX expertise doesn't translate fully to configuring hosted VoIP systems.
7. Third-Party Handset Requirements
It requires Poly or Yealink desk phones and conference room phones for access to the full feature set. Mobile devices have limited functionality.
Pricing Plans
Below are the Zoom Phone pricing plans:
Basic
$10/month per user. Includes local/national calling, auto attendants, voicemail, call recording, conference lines, and mobile app.
Pro
$15/month per user. Adds multi-level auto attendants, call queues, CRM integration, advanced analytics, and 1:1 calling.
Business
$23.99/month per user. Includes unlimited local/national calling, 100 toll-free minutes, and all Pro plan features.
Enterprise
Custom pricing for large deployments, multi-site setups, and advanced integrations. Comes with a dedicated account manager.
Alternatives to the Tool
1. RingCentral
RingCentral is a popular cloud business phone system that offers VoIP phone service, video conferencing, team messaging, and other unified communications features.
RingCentral provides easy setup, management, and scalability for SMBs.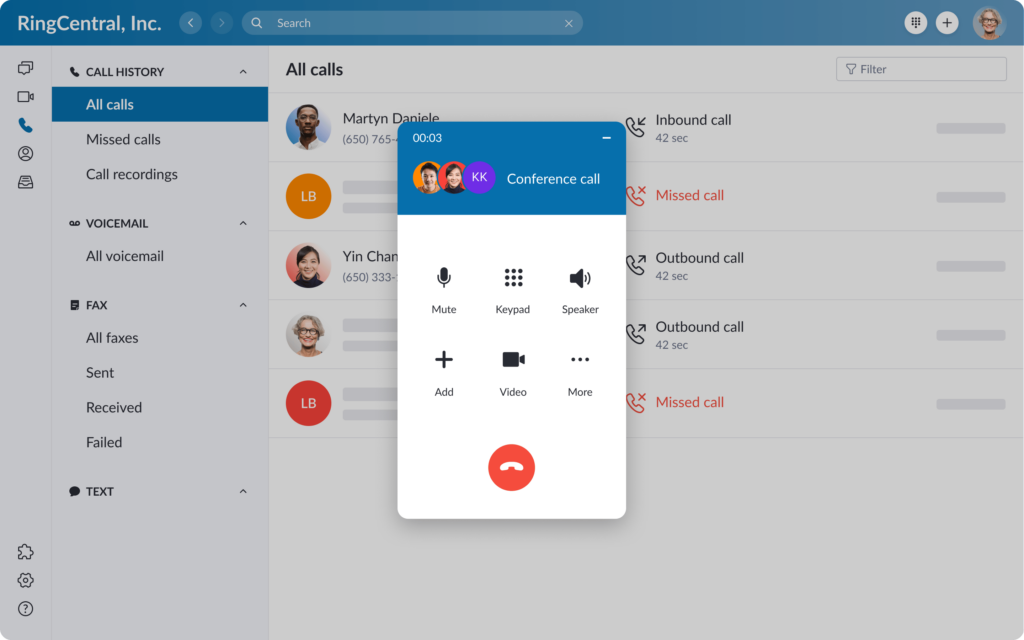 2. Nextiva
Nextiva is an all-in-one cloud communications provider that offers VoIP phone service, call center software, team chat, video conferencing, and more.
Nextiva emphasizes reliability and ease-of-use with its intuitive online dashboard for managing phone settings and advanced features like auto attendant and call routing.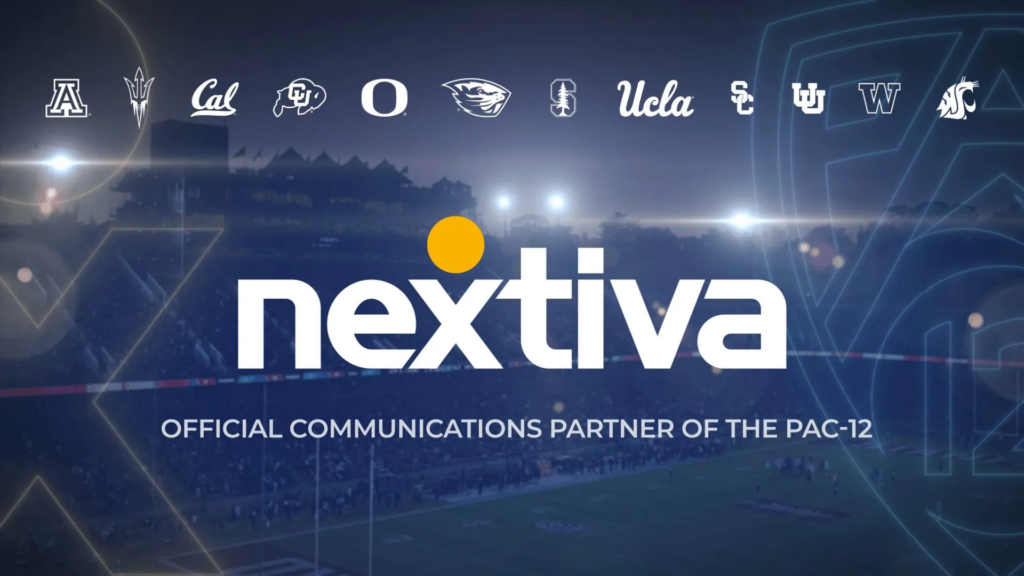 3. Grasshopper
Grasshopper is a virtual phone system specifically tailored for entrepreneurs and small businesses.
It provides a business phone number that can be used to receive calls on mobile devices. Grasshopper offers features like call forwarding, voicemail transcriptions, business texting, and more, all managed through its simple online dashboard.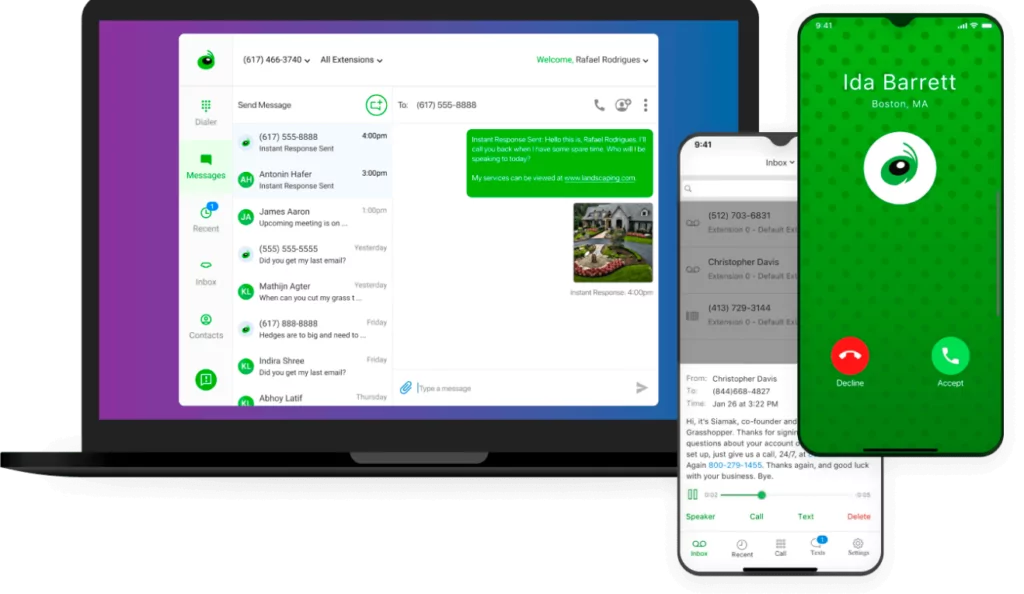 Frequently Asked Questions (FAQ)
Ques 1. What is a zoom phone?
Ans: Zoom Phone is a cloud phone system that works with the Zoom platform to provide calling capabilities.
Ques 2. Is Zoom phone available in India?
Ans: Yes, Zoom Phone is available in India.
Ques 3. Are Zoom phone calls free?
Ans: No, Zoom phone requires a paid subscription. Calling plans start at $5.99/month per user.
Ques 4. Is Zoom call safe?
Ans: Zoom uses end-to-end encryption for secured calls. However, some security concerns have been raised before which Zoom has worked to address.
Ques 5.Does Zoom phone need wifi?
Ans: Yes, Zoom Phone requires an internet connection like WiFi or mobile data. It does not work over traditional phone lines.