Robocalls and spam calls are an annoying disruption in our daily lives.
The frequent spam calls promising free vacations lowered interest rates, and other scams lead many people to avoid answering calls from unknown numbers.
Thankfully, there are steps you can take to reduce unwanted robocalls and take control of your phone again.
This comprehensive guide will provide useful information and step-by-step instructions to stop robocalls on landlines, cell phones, and VoIP phones.
We'll also recommend the most effective call-blocking apps and tools to give you peace of mind. With a multilayered approach, you can drastically reduce spam calls and robocalls.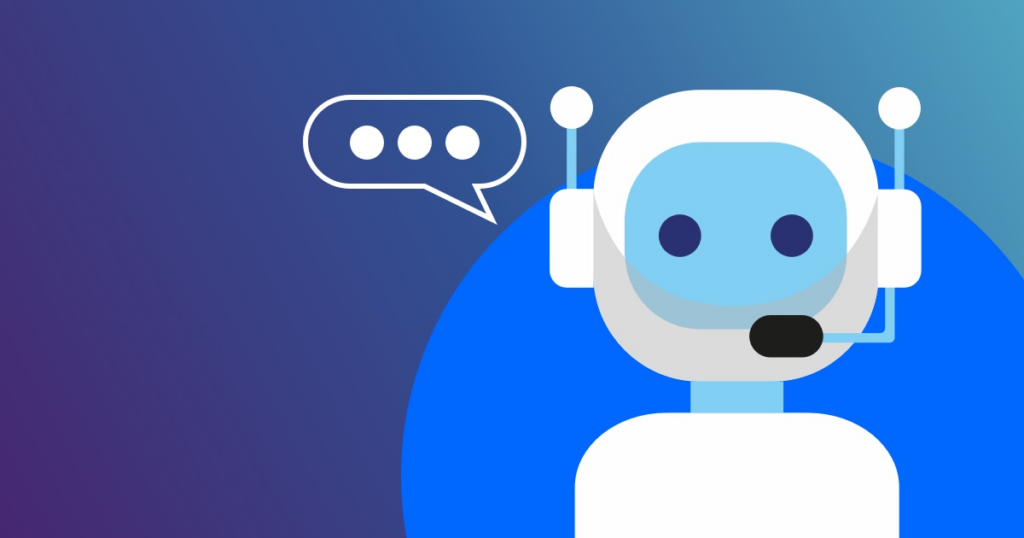 How to Register Your Phone Number with the National Do Not Call Registry?
The National Do Not Call Registry is a free service provided by the Federal Trade Commission that allows you to reduce telemarketing calls.
Here are the steps to register your phone number with the National Do Not Call Registry:
Step 1: Go to the National Do Not Call Registry website by typing donotcall.gov into your web browser's address bar and hitting enter.
This will take you to the homepage of the official government website, where you can register your number.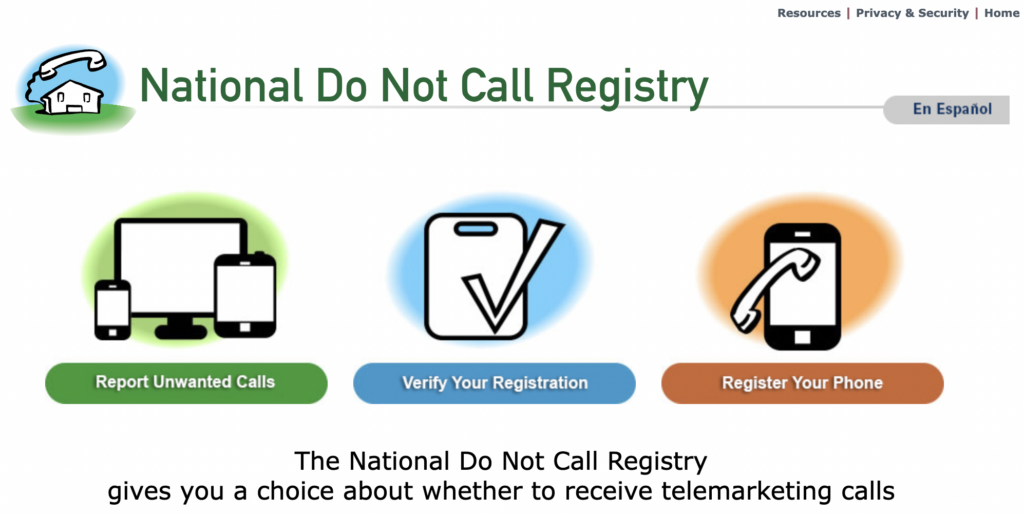 Step 2: Once on the homepage, scroll down and locate the button that says "Register Your Number."
This button is usually prominently displayed in the middle of the page. Click on the green "Register Your Number" button with your mouse.
Step 3: This will take you to the registration page. On this page, enter your 10-digit phone number, including the area code, into the form field titled "Phone Number".
Double-check that you have entered your phone number correctly without any typos or errors.
Step 4: After entering your phone number, click on the "Add Number" button below the form field. This will submit your phone number to the registry system.
Step 5: You must verify your phone number by responding to a verification message.
You can choose to receive the verification message either as a phone call or as a text message. Select your preferred method of verification.
Step 6: Answer the verification call if you selected phone verification. Follow the prompts to verify the number.
If you chose text verification, look out for the verification code sent to your phone via text and enter it into the specified field on the website.
Step 7: Once the verification is successful, your phone number will reflect as an "Active Number" in your account on the website.
This means your number is now registered and will be added to the Do Not Call registry.
Step 8: You can repeat steps 3-7 to register up to 3 non-business residential numbers for free.
If you need to register more numbers, a small annual fee applies after the first 3 numbers.
Step 9: Your phone number will be fully registered on the Do Not Call registry within 31 days.
All legitimate telemarketers have an additional 31 days to update their calling lists before facing penalties for calling registered numbers.
Step 10: The registration is valid for 5 years. You can renew your registration after this period easily on the website.
Make sure to also update your information if you change addresses or phone numbers.
Step 11: File a complaint on the website if you still receive unwanted telemarketing calls once your number is on the registry. This helps enforce the Do Not Call rules.
How to Block Robocalls on a Landline Phone?
1. Understand Robocalls
Robocalls are automated phone calls that deliver prerecorded messages. They are often used for telemarketing purposes or scams.
Robocalls to landlines and cell phones are very common – over 50 billion were made in the United States in 2021 alone.
The good news is there are steps you can take to reduce these nuisance calls on your landline phone.
2. Use a Call Blocking Device
One of the most effective ways to block robocalls on a landline is to install a call-blocking device.
These devices are placed between your phone and phone jack and will screen incoming calls against a database of known robocall and telemarketer numbers. Many popular brands like Nomorobo offer call blocking for landlines.
These services require a nominal monthly fee but can block nearly all unwanted robocalls before they ring through to you.
3. Contact Your Phone Provider
Most major landline phone providers like AT&T and Verizon offer optional call-blocking services for an added monthly charge.
Contact your provider to ask about robocall blocking plans. Make it clear you only want to block robocalls and still wish to receive legitimate personal and business calls.
Some providers also allow you to maintain a personal block list of specific unwanted numbers.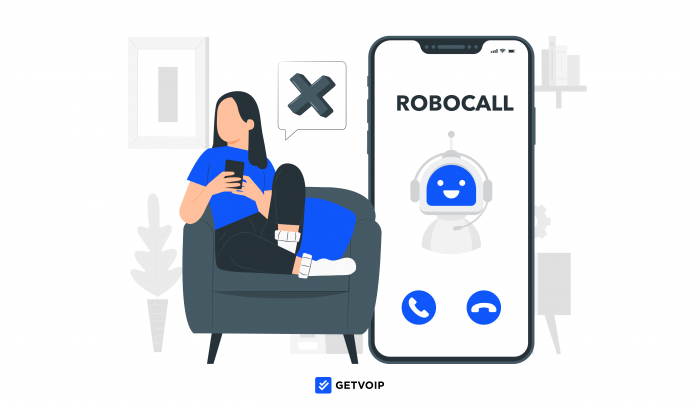 4. Register with the Do Not Call Registry
Add your landline number to the National Do Not Call Registry. Telemarketers are required by law to refrain from calling numbers on the registry.
However, political groups, charities, and scammers often ignore the list. Still, it's a helpful step for reducing sales calls.
You can register your landline number for free at donotcall.gov.
5. Use a Smartphone App
If you have a smartphone, download a call call-blocking like Nomorobo or YouMail. Connect the app to your landline number.
These apps will screen and block many robocalls, sending them straight to voicemail. Just make sure to check your voicemail regularly so you don't miss any legitimate messages mixed in.
Set up any allowed contacts lists so desired calls aren't blocked.
With a combination of these approaches, you can significantly reduce annoying robocalls to your landline phone.
Don't hesitate to report persistent unsolicited calls to the FTC to aid in robocall enforcement efforts.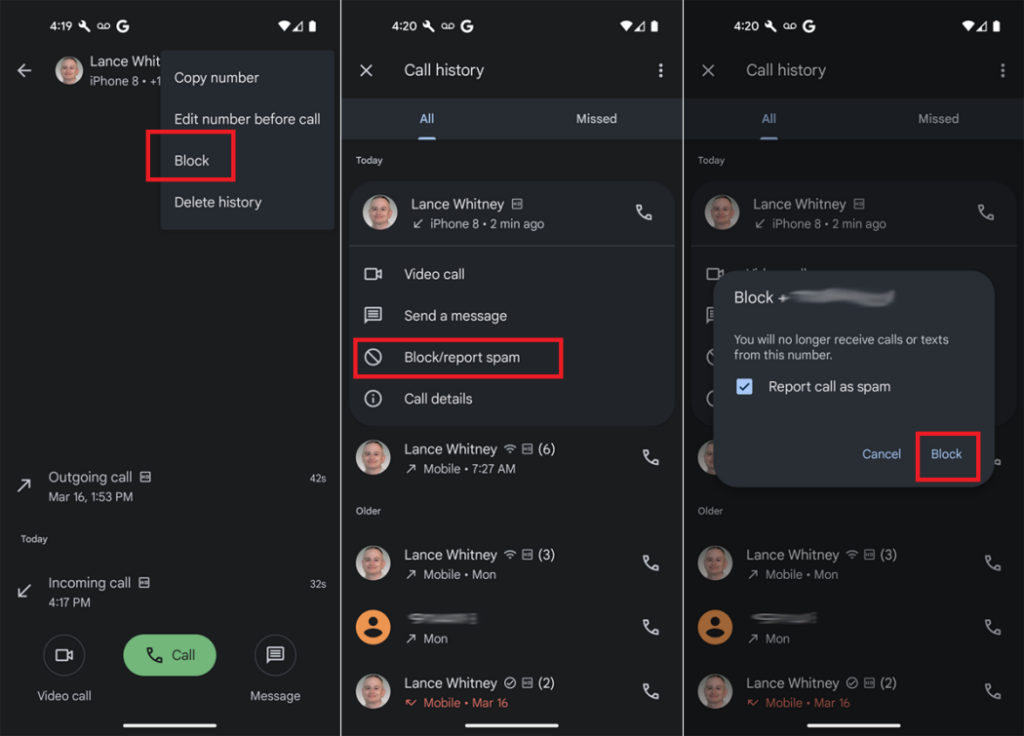 How to Block Robocalls on VoIP Phones?
1. Understand Robocalls and VoIP
Robocalls are automated prerecorded phone calls often used for telemarketing and scams.
VoIP (voice over internet protocol) phones work by converting audio into digital signals that are transmitted over the internet rather than traditional phone lines.
Popular VoIP services include Vonage, Ooma, and MagicJack. Unfortunately, robocalls can target VoIP numbers just like regular landlines.
2. Use the VoIP Provider's Features
Many VoIP providers offer robocall-blocking tools right through their service.
Features like call blacklisting, whitelisting, anonymous call rejection, and visual voicemail screening can all help reduce unwanted calls.
Check your provider's website or call customer support to inquire about robocall-blocking options. Enable any relevant features to start blocking common robocall tactics.
3. Download a Blocking App
Robocall-blocking apps like Nomorobo, YouMail, and Hiya work great on VoIP phones. Download the app on your desktop or mobile device.
The app will sync with your VoIP number and use blacklists, spoofing detection, and other techniques to identify and block robocalls before they reach you.
Make sure to allow contacts so legitimate calls get through.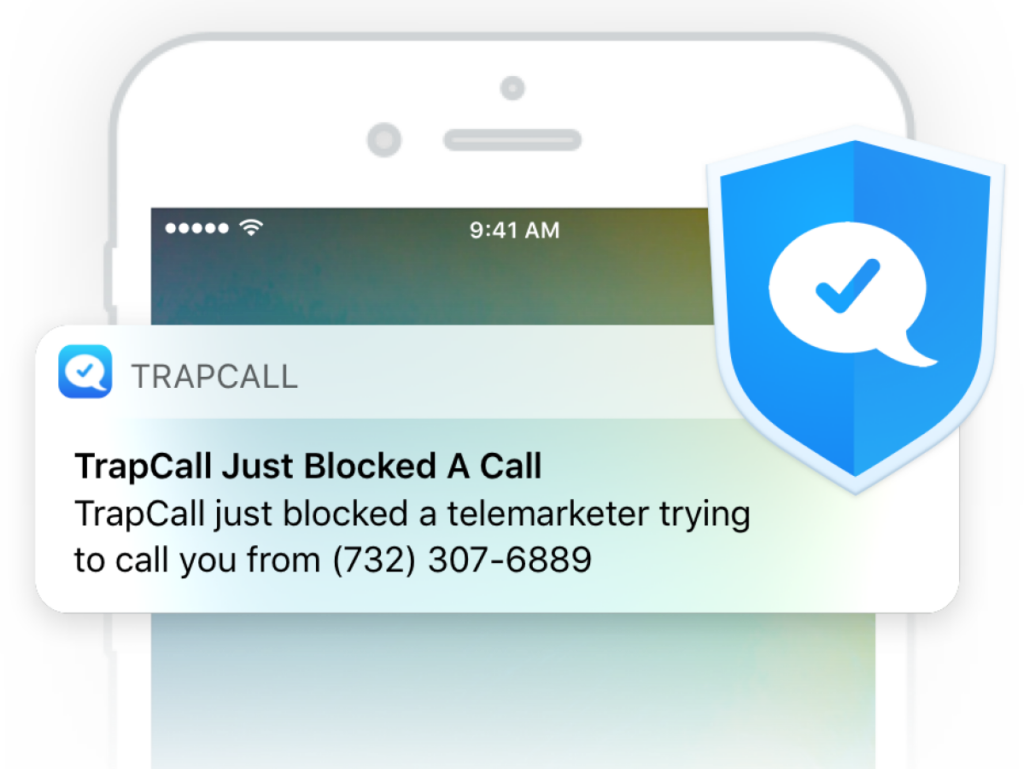 4. Use a VoIP Adapter With Robocall Tools
If your VoIP adapter or phone device supports robocall-blocking features, enable them.
For example, many Obi box adapters have built-in tools like blocked numbers lists, anonymous call rejection, and Do Not Disturb modes.
Use these native controls to start deflecting robocalls even before they make your phone ring.
5. Register with the Do Not Call List
While less effective against illegal callers, registering your VoIP number on the National Do Not Call Registry can still help reduce solicitation calls.
You can sign up online at www.donotcall.gov. Political and charity groups may still call, but legitimate telemarketers are supposed to avoid registered numbers.
With the right combination of provider tools, apps, and settings, you can effectively block most robocalls to your VoIP phone number.
Be sure to report any illegal calling activity to the FTC to aid robocall enforcement.
Call-Blocking Apps for Smartphones
Unsolicited calls and spam calls can be annoying and disruptive.
Thankfully, there are call-blocking apps that can help filter out unwanted calls on your smartphone.
Here are 5 call-blocking apps for Android and iOS that can effectively block robocalls, telemarketers, spam calls, and more.
1. Truecaller

Truecaller is one of the most popular call-blocking apps available for Android and iOS.
It has a large database of known spammers and telemarketers that it uses to identify and block unwanted calls.
Key Features
Blocks spam, scams, and telemarketing calls
Identifies unknown callers
Allows you to report unwanted numbers
Works on 3G, 4G and Wi-Fi networks
Free for basic features
2. Hiya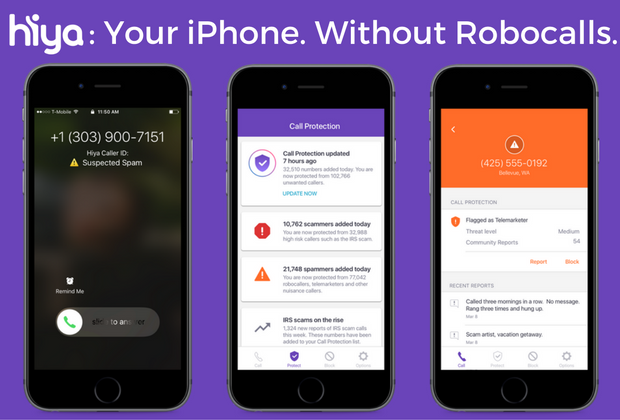 Hiya is designed specifically to protect from spam calls. It blocks fraud calls and alerts you to suspicious numbers.
Key Features:
Blocks spam and robocalls
Reverse phone lookup to identify unknown callers
Warns about potential scam calls
Free for basic features
Paid premium version with enhanced spam protection
3. Mr. Number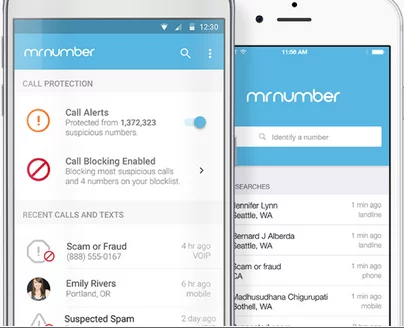 Mr. Number provides both reverse phone lookup services and call-blocking capabilities. It utilizes crowd-sourced data to identify telemarketers and other unwanted callers.
Key Features:
Blocks known spammers and telemarketers
Reverse lookup to see who's calling
Blocks text messages from unwanted numbers
Free version available
Paid premium version with more advanced features
4. Nomorobo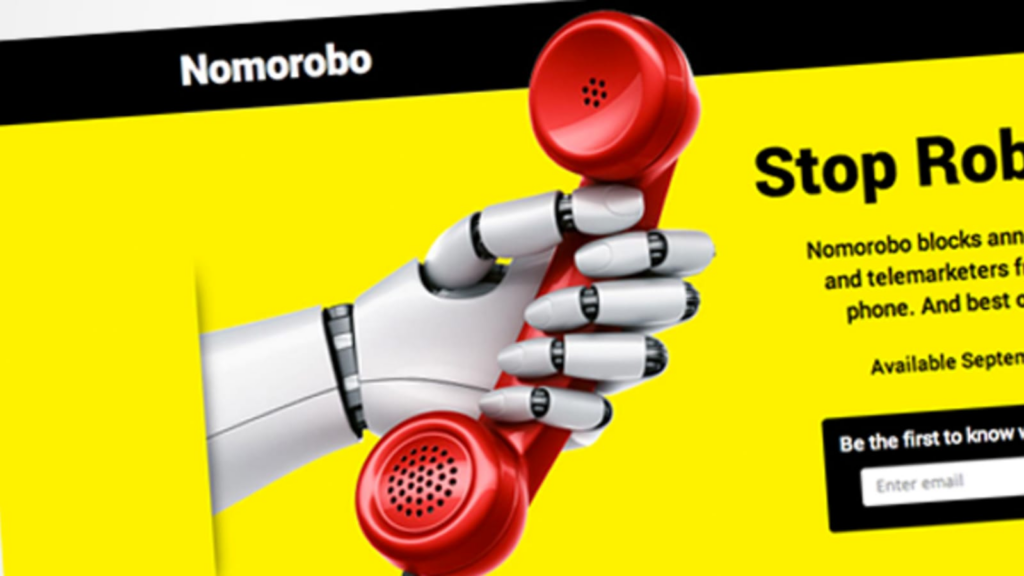 Nomorobo uses algorithms to detect and block both robot calls and live telemarketer calls. It works with both cell phones and landlines.
Key Features:
Blocks robocalls and telemarketing calls
Works on cell phones and landlines
Free for landlines
Paid version for cell phones
5. Should I Answer?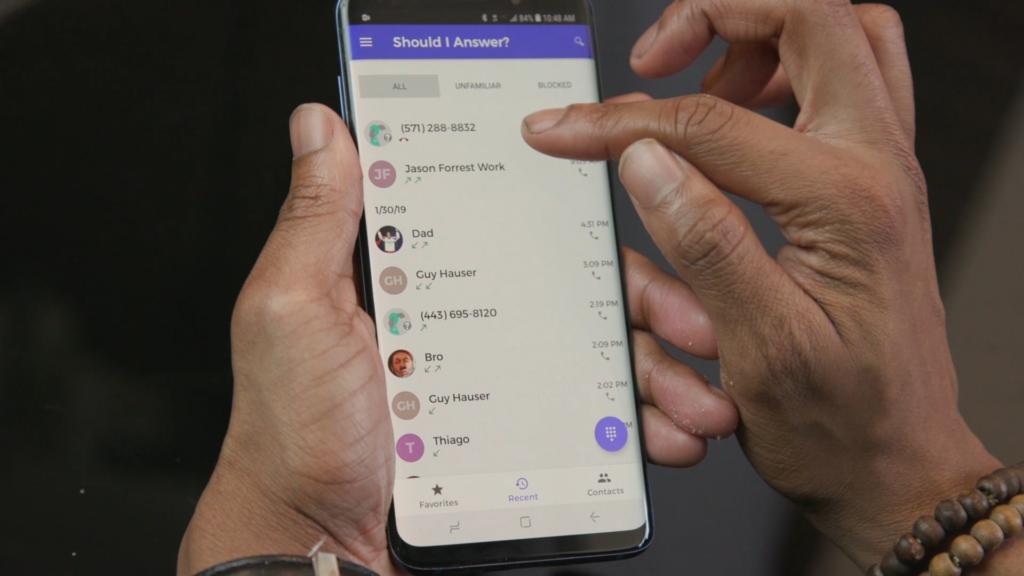 Should I Answer? lets you screen calls with a real-time database of telemarketers, spam risks, bill collectors, and scam calls.
Key Features:
Screens incoming calls in real-time
Blocks unwanted robocalls and telemarketers
Identifies unknown numbers
Free version available
Paid premium version with advanced call blocking
Unwanted calls can be frustrating, but call-blocking apps provide an effective solution to combat spam calls.
Try out some of these call-blocking apps to stop robocalls and telemarketers in their tracks.
The ability to identify unknown numbers and block spam risks gives you greater control over incoming calls
Other Call-Blocking Tools and Resources
In addition to dedicated call-blocking apps, some other tools and resources can help reduce unwanted calls.
1. Carrier Call Blocking
Many phone carriers such as Verizon, AT&T, T-Mobile, and Sprint offer optional call-blocking services.
These use various databases and networks to identify and block robocalls and spam calls.
2. Device Call Blocking
Both Android smartphones and iPhones have built-in settings to block calls from specific numbers.
You can add unwanted numbers manually to reject or send them straight to voicemail.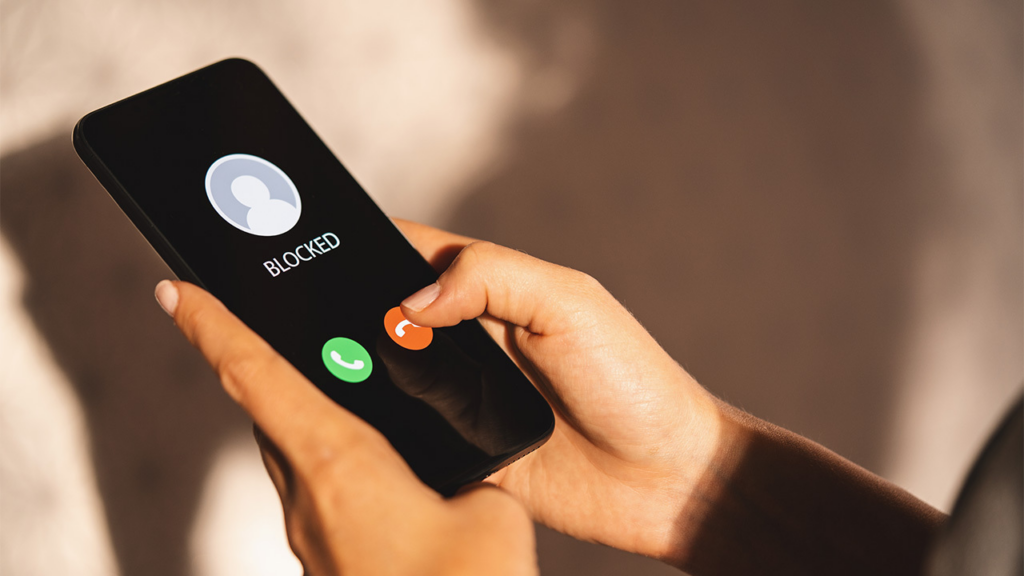 3. National Do Not Call Registry
The National Do Not Call Registry allows you to register your phone number to opt out of telemarketing calls.
Registered numbers on the list are supposed to be excluded from sales calls.
4. FTC Complaints
You can report unwanted and illegal robocalls to the Federal Trade Commission (FTC) by filing a complaint.
The FTC uses complaint data to help track down and prosecute illegal callers.
Effectiveness of Various Call-Blocking Tools
The effectiveness of call-blocking tools can vary depending on the specific service and underlying technology used.
Here is a comparison of how effective some options are:
1. Call-Blocking Apps
Call-blocking apps like Hiya, Mr. Number, and Nomorobo that use frequently updated databases tend to be the most effective at accurately identifying and stopping spam calls and robocalls.
Their ability to monitor calling patterns in real time improves blocking.
2. Carrier Call Blocking
Carrier call-blocking effectiveness can vary between providers.
They may miss some spam calls while incorrectly blocking wanted calls. Pros are that these services are provided for free to customers.
3. Device Call Blocking
Manually blocking numbers on your smartphone or iPhone can be useful for stopping repeat unwanted calls.
However, this requires you to identify and add each number individually. So it's not practical to block all spam calls.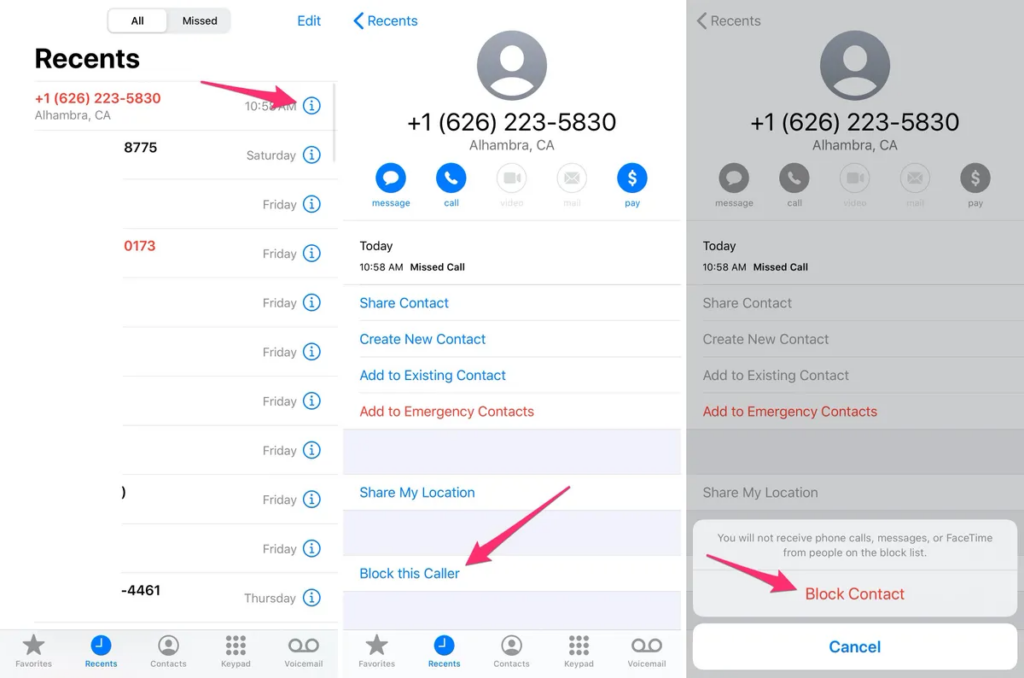 4. National Do Not Call Registry
While the DNC registry helps mitigate calls from legitimate telemarketers, many illegal robocalls still get through. But it provides some reduction in call volume.
In summary, advanced call-blocking apps tend to provide the highest effectiveness, but a combination of different tools can help maximize spam call blocking.
How to Report Unwanted Calls?
If you receive illegal robocalls, help prevent others from scam calls by reporting them:
Getting frequent robocalls, scam calls, and calls from telemarketers can be very irritating. However, you can take action against unwanted calls by reporting them to relevant authorities.
Here are some tips on how to report unwanted calls and help mitigate this nuisance.
1. Report to Your Phone Carrier
Most major phone carriers allow you to report unwanted calls that use their networks.
They log these complaints and may be able to block certain callers from contacting their customers.
How to Report
Find the contact number or email for your carrier's spam call or nuisance call department.
Provide details like the offending number, date, and time of calls.
Let them know if it is an automated robot call, live telemarketer, or other unwanted caller.
2. Submit a Complaint to the FTC
The Federal Trade Commission accepts consumer complaints about abusive telemarketing practices and robocalls.
How to Report to the FTC
Go to www.donotcall.gov and click on the "File a Complaint" link.
Provide the date of calls, phone numbers that received calls, and company names if available.
Submit any other relevant details about the unwanted calls.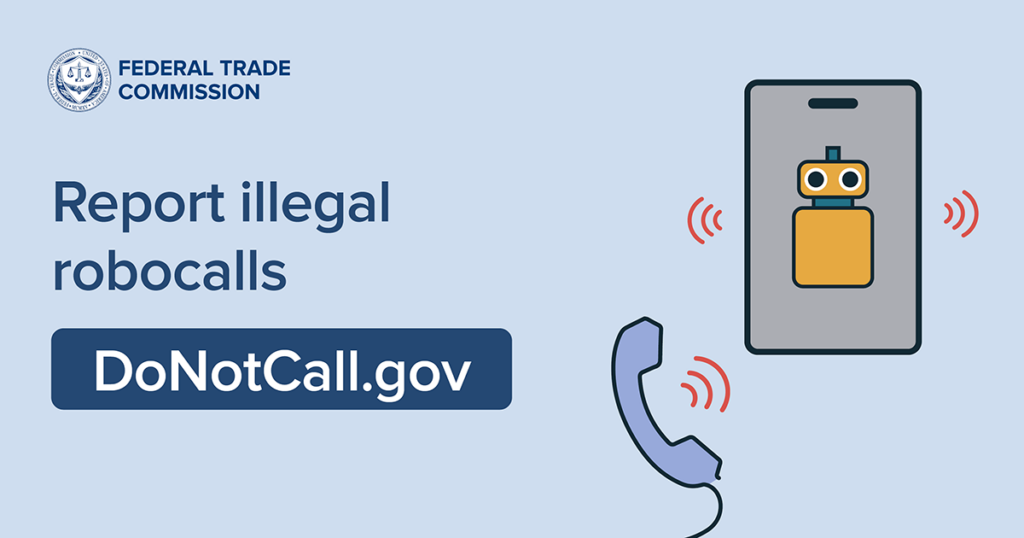 3. Report Scam Calls
If you receive calls attempting to defraud or trick you, report them to agencies that prosecute scam callers and illegal telemarketers.
Where to Report Scam Calls
Federal Trade Commission
Consumer Financial Protection Bureau
Your State Attorney General's office
Local law enforcement
4. Use Call-Blocking Apps
Many call-blocking apps like Hiya allow you to report unwanted numbers from right within their interface. They add these to block lists which helps protect other users.
Following up on each unwanted call with reports to carriers, government agencies, and call-blocking services helps put a stop to persistent robocalls and scammers.
Though it takes some time, reporting them strengthens enforcement efforts.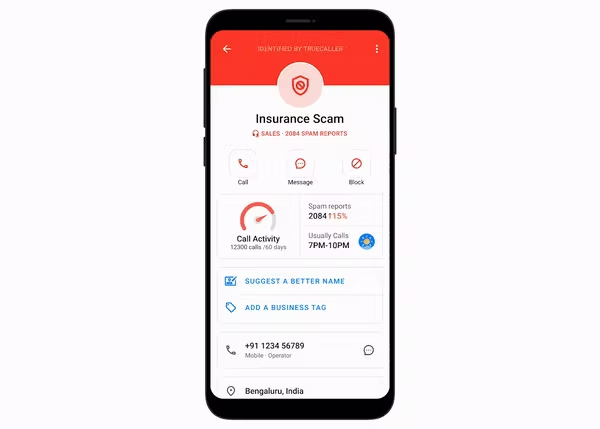 Frequently Asked Questions (FAQ)
Ques 1. Do call-blocking apps work on cell phones?
Ans. Yes, call-blocking apps are very effective on smartphones and typically use crowdsourced databases to identify and block likely robocalls before your phone ever rings.
Popular and trusted apps include Nomorobo, Hiya, Truecaller, Mr. Number, and RoboKiller.
Ques 2. Does the Do Not Call list work?
Ans. Joining the National Do Not Call Registry can help reduce telemarketing calls but is less effective against illegal robocalls that ignore the list.
It's one layer of protection to combine with other blocking tools.
Ques 3. What happens when you block a phone number?
Ans. Blocking redirects calls from that number to go straight to voicemail or a disconnected message so your phone never rings from that caller again.
The person calling you will have no indication you blocked them.
Ques 4. Can robocalls leave voicemails?
Ans. Yes, depending on your phone settings, blocked robocalls may still be able to leave a voicemail.
The most effective solution hang up on robocalls so they can't leave messages.
Ques 5. What is the best robocall blocker app?
Ans. Top-rated options include Nomorobo, RoboKiller, Truecaller, and Hiya.
Layering multiple call-blocking apps and services provides the most effective protection.