MiCloud Flex is Mitel's cloud-based unified communications as a service (UCaaS) platform that delivers a comprehensive suite of voice, video, collaboration, and contact center capabilities via the cloud.
Launched in 2017, MiCloud Flex aims to provide enterprise-grade communications seamlessly across devices to empower today's mobile and distributed workforce.
As a UCaaS platform, It enables businesses to leverage Mitel's communications technology as a flexible, scalable cloud service rather than an on-premises solution.
This eliminates the need for on-site PBX hardware and shifts telephony infrastructure to Mitel's cloud.
Key features offered by this platform include cloud PBX, an omni-channel contact center, HD audio/video conferencing, team messaging, mobility apps, and much more.
It helps unify communications across modalities like voice, video, chat, and meetings.
It is part of Mitel's broader MiCloud portfolio of public, private, and hybrid cloud solutions for business communications.
It complements the vendor's legacy on-premises systems and can support hybrid deployment strategies.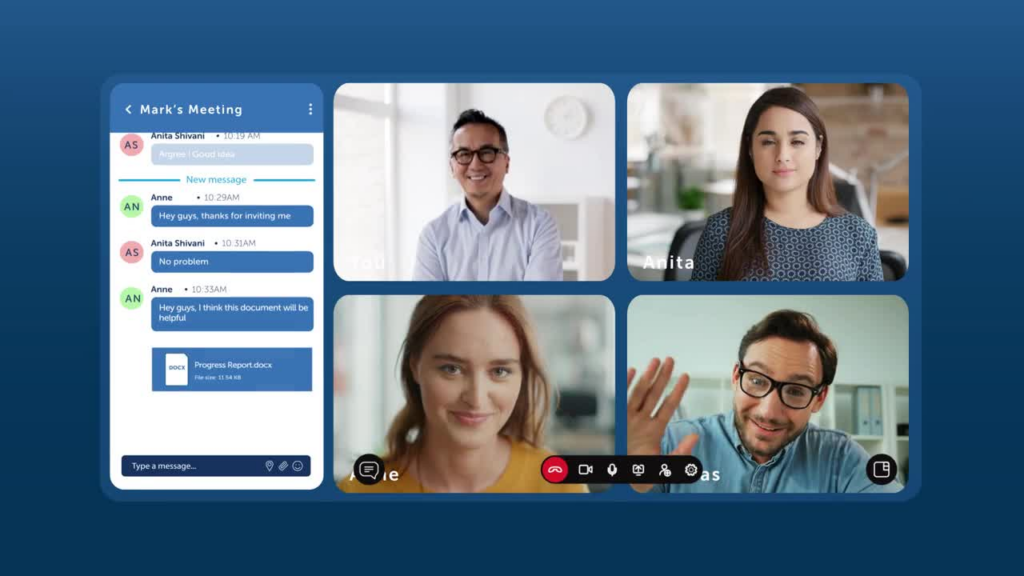 Features
1. Cloud PBX System
It provides a full enterprise-grade PBX system and telephony services via the cloud, eliminating the need for on-premises PBX hardware.
Companies can leverage Mitel phones and numbers without local infrastructure.
The cloud PBX delivers PSTN connectivity, call routing, IVR, auto attendant, and other core PBX capabilities.
2. Unified Communications Suite
It unified voice calling, video conferencing, team chat/collaboration, web meetings, file sharing, and more on one platform.
It consolidates communication modalities allowing businesses to provide a seamless unified experience. Features aim to streamline team workflows.
3. Mobility Apps and BYOD
Native mobile apps for iOS and Android allow employees to make calls, join meetings, collaborate via chat, and more regardless of device.
The apps provide full PBX and UC capabilities for mobile workers. BYOD support is included to use personal devices.
4. Contact Center Solutions
Omni-channel contact center capabilities handle voice, digital channels, and CRM system integration.
Features include IVR, intelligent routing, CTI, reporting, call recording, knowledge management, call flows, and more.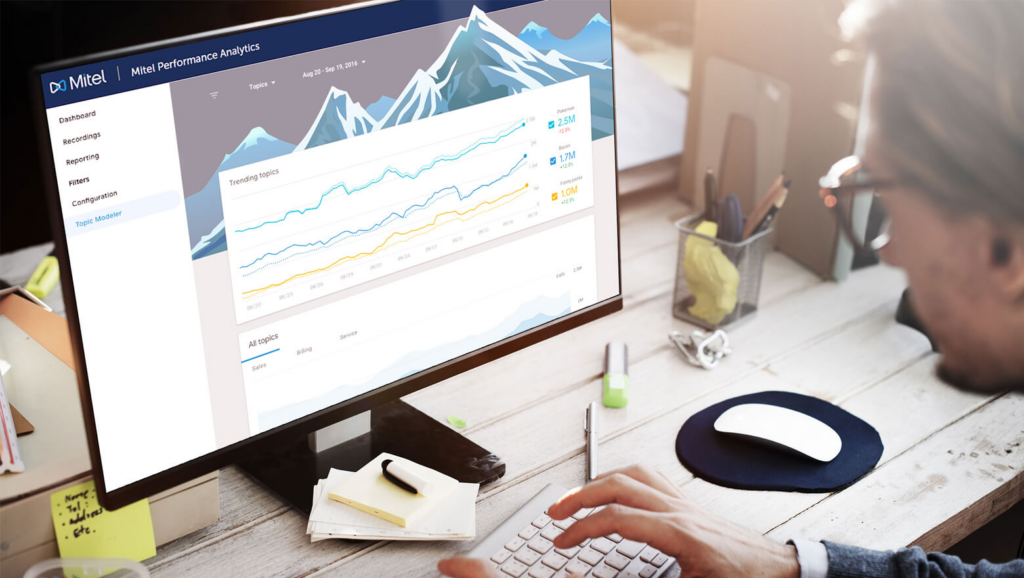 5. Flexible Deployment Models
This platform supports hybrid deployments mixing cloud UC with existing on-premises Mitel systems.
This protects existing investments during gradual migration to the cloud. Businesses can set their own transition pace.
6. CRM Integrations
The platform provides out-of-the-box integrations with leading CRM/ERP solutions like Salesforce, Microsoft Dynamics, Zendesk, etc.
This embeds communications and drives productivity workflows.
7. Team Collaboration Tools
Built-in team chat, document sharing, virtual whiteboards, screen sharing, and task management streamline real-time and asynchronous collaboration.
Integrations with Slack and Microsoft Teams are also available.
8. Security and Compliance
Mitel partners ensure infrastructure security and reliability. Customers retain control over data and encryption.
The platform provides options to meet compliance standards like HIPAA for regulated industries.
9. High-definition Audio/Video
It provides reliable and high-quality HD audio/video meetings across desktop and mobile with tools like screen sharing, call recording, live captions, and conference room device support.
10. Carrier Interconnections
Mitel's relationships with major carriers like BT, AT&T, Verizon, etc.
Allow MiCloud Flex to leverage reliable PSTN interconnects for cloud calling in over 100 countries globally.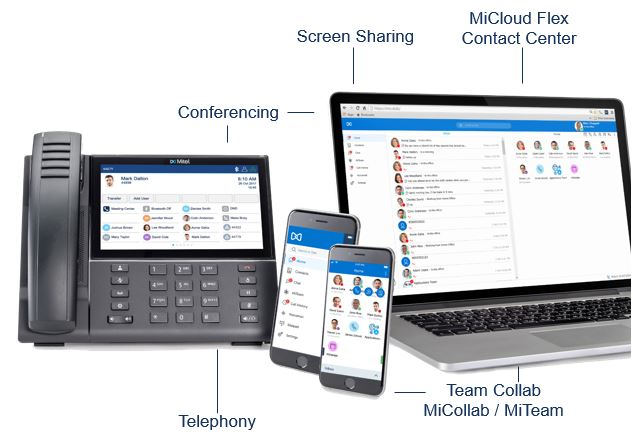 Use Cases of MiCloud Flex
It is flexible enough to support a variety of communication use cases:
1. Enabling Work-From-Anywhere
It supports flexible and hybrid work models by allowing employees to collaborate and communicate seamlessly from home, office, or on the go using mobile apps.
2. Omnichannel Customer Engagement
The embedded contact center features help businesses deliver seamless customer experiences across voice, digital, and self-service channels.
Customer context is maintained.
3. Unifying Communications
Organizations can use MiCloud Flex to centralize communications on one platform from telephony to conferencing, chat, meetings, etc. It consolidates workflows.
4. Empowering Remote/Seasonal Workforce
For businesses with remote, seasonal, or deskless workers, MiCloud Flex provides tools to engage and enable the workforce remotely through messaging, calls, etc.
5. Continuity and Disaster Recovery
Its distributed architecture provides continuity even in the event of outages. The cloud delivery model minimizes business disruption risk compared to localized premises issues.
6. Compliance Adherence
It allows configuring compliant communication workflows adhering to regulations like HIPAA and PCI in healthcare, finance, and other regulated industries.
7. Gradual Migration from Legacy
Businesses can leverage MiCloud Flex to gradually shift away from legacy on-premises systems in a phased manner reducing risk and disruption. The hybrid approach helps.
8. Scaling Communications Growth
Usage-based pricing model allows cost-effectively scaling of communications capabilities up or down as business needs evolve. Capacity adjusts dynamically.
Pros
1. Flexible, Usage-Based Model
It delivers enterprise capabilities that can scale dynamically based on usage needs rather than capacity. Resources adjust based on demand.
2. Lower Total Cost of Ownership
The cloud delivery model reduces capital expenditure related to on-premises hardware. Streamlined management also lowers operational costs long-term.
3. Business Continuity
The distributed cloud architecture ensures service availability and continuity even in the event of localized disruptions or outages. Reliability is improved.
4. Mobility and BYOD
Mitel provides native Android and iOS apps that enable true mobility and BYOD without compromising on collaboration features.
5. Hybrid Deployment Options
It supports hybrid environments mixing cloud and on-premises Mitel systems. This allows a gradual transition to cloud at a comfortable pace.
6. Familiar Mitel Capabilities
Leveraging proven Mitel technologies like MiVoice assures mature, enterprise-grade capabilities led by Mitel's 40+ years in communications.
7. Global Carrier Interconnects
Mitel maintains relationships with top global carriers providing reliable PSTN connectivity for cloud voice in 100+ countries worldwide.
8. Unified Administration
Businesses can manage their entire Mitel communications environment ‒ across cloud, premises, and hybrid ‒ from a unified admin portal.
Cons
1. Vendor Lock-In
Reliance on Mitel's proprietary technology makes it harder to easily switch platforms once implemented. The transition would require integration work.
2. Limited Customization
As a multi-tenant cloud service, MiCloud Flex allows less customization compared to a private cloud deployment with dedicated resources.
3. Learning Curve
The extensive capabilities can mean a considerable learning curve for end users and administrators to leverage the platform fully. Ramp-up may be required.
4. Voice Quality Inconsistency
Some users have reported occasional voice quality issues as Mitel expands and tunes their cloud voice infrastructure. Quality gaps exist.
5. Complex Licensing
Mitel's licensing structure and numerous add-ons can be hard to navigate to determine the total cost of ownership. Requires careful analysis.
Pricing Plans for MiCloud Flex
It uses a per-user-per-month subscription model with volume-based discounts available:
1. Essentials Plan – $23/user/month
For basic users needing primarily voice and UC basics. Comes with 25+ features like unlimited domestic calling, voicemail, audio conferencing, mobile app, etc.
2. Advanced Plan – $27/user/month
Adds full UC suite, 100+ web meeting participants, advanced contact center capabilities like call recording, SLA commitments, API access, etc.
3. Elite Plan – $37/user/month
Includes real-time analytics, 1GB/user storage, Salesforce integration, 24×7 support, encryption, compliance controls, etc. Higher specs for demanding uses.
4. Premium Plan – Custom Pricing
For large enterprises needing extensive customization. A dedicated support team and the highest specs are provided.
Additional add-ons are available for capabilities like toll-free numbers, storage, contact center agents, devices, etc.
Minimum 3-month contract required. One-time setup fees apply depending on deployment size. Volume discounts are available for 500+ users.
Alternatives of the Tool
1. Ooma Office
It is a cloud-based phone service designed for small businesses.
It provides a virtual PBX with features like ring groups, call routing rules, virtual fax, voicemail to email, and toll-free numbers.
Ooma Office has no contracts and includes phones plus full installation and support.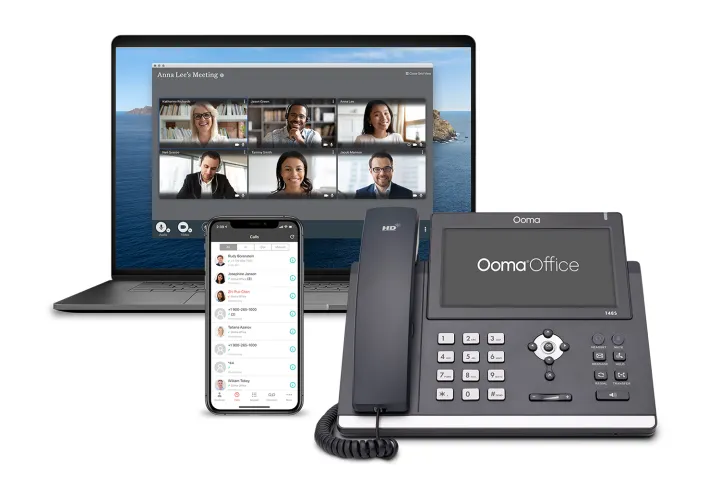 2. Avaya Cloud Office
It delivers UCaaS with integrated cloud PBX, video conferencing, team messaging, and contact center capabilities.
It provides robust telephony features, BYOD support, and workflow integrations with leading CRM and help desk apps. Avaya Cloud Office offers strong reliability.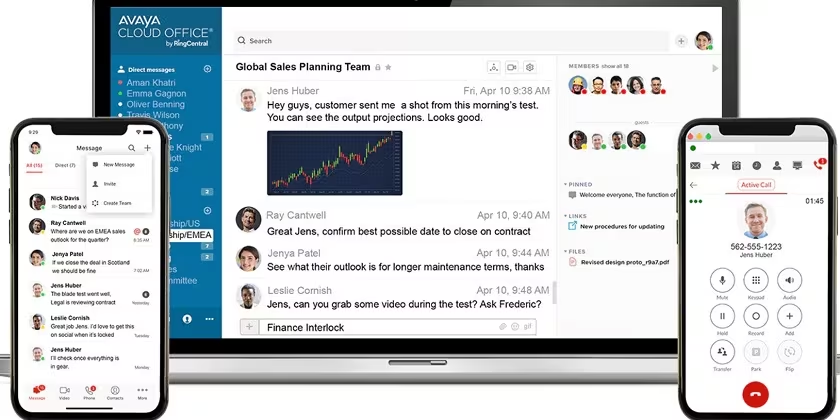 3. OnSIP
It provides cloud-based phone systems for SMBs and enterprises.
Its VoIP solutions come with unified communications features such as video conferencing, instant messaging, presence, desktop softphone apps, and team collaboration tools.
OnSIP is easy to manage, flexible, and highly reliable.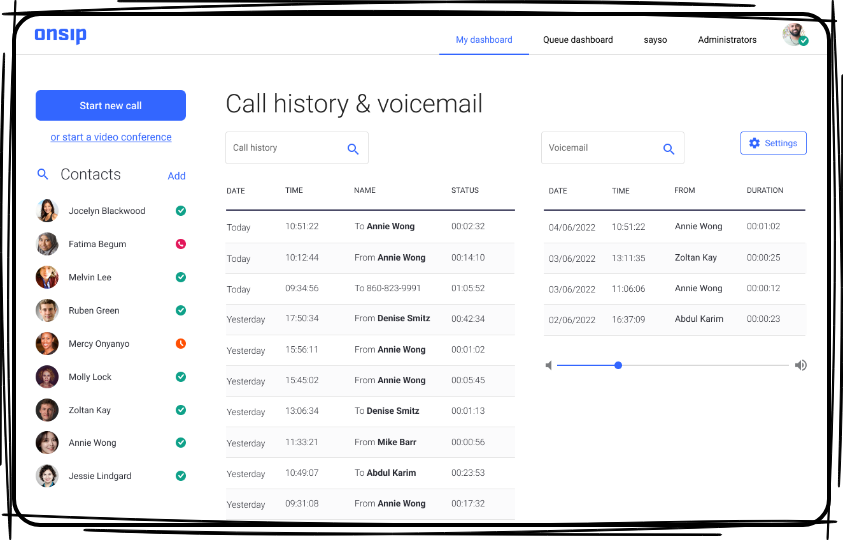 Conclusion
MiCloud Flex represents a compelling enterprise-grade UCaaS solution from an established phone system provider.
It delivers robust calling, collaboration, contact center, and mobility capabilities with the flexibility to transition from legacy environments.
For organizations looking to migrate business communications to the cloud, It warrants strong consideration.
Frequently Asked Questions
Ques 1. Can MiCloud Flex integrate with my existing phone system?
Ans: Yes, MiCloud Flex can integrate with most existing phone systems through SIP trunking.
Ques 2. How does MiCloud Flex handle call routing and IVR menus?
Ans: MiCloud Flex includes an easy-to-use call flow editor to set up call routing, IVRs, and auto attendants.
Ques 3. Does MiCloud Flex offer reporting and analytics?
Ans: Yes, MiCloud Flex provides robust call analytics and customizable reports.
Ques 4. Can MiCloud Flex integrate with CRMs and other business apps?
Ans: MiCloud Flex integrates with popular CRMs, help desk apps, and other business systems.
Ques 5. How does MiCloud Flex handle disaster recovery?
Ans: MiCloud Flex offers full disaster recovery capabilities including call rerouting and remote site survivability.