Dialpad is a leading cloud-based business communications platform aimed at empowering the modern mobile workforce.
Founded in 2011, Dialpad leverages AI and machine learning to deliver an intuitive, unified experience across voice, video, and messaging.
Key features include speech recognition for live transcriptions, real-time analytics, and sentiment analysis to coach customer interactions.
This platform integrates with popular productivity apps and CRM platforms. The company focuses on simplicity, ease of use, and automation to help teams collaborate and connect more efficiently.
Based in San Francisco with over 25,000 customers, It continues to push innovation in VoIP technology. The platform is used across industries from healthcare to real estate and financial services.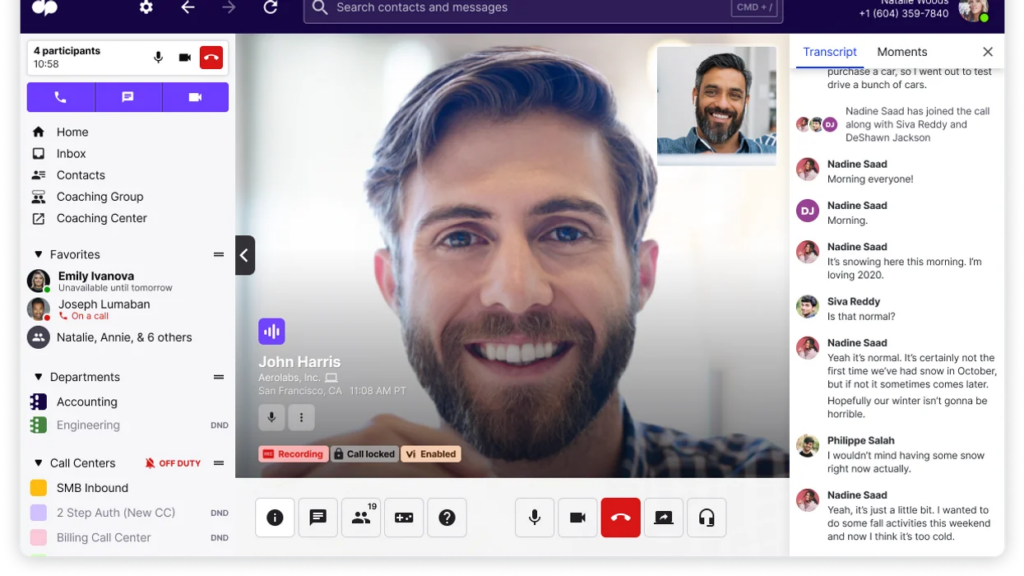 Features
1. Cloud business phone system
It provides a full-featured cloud PBX solution including unlimited calling, auto attendants, call routing, voicemail, number porting, and more. No on-premise hardware is required.
2. Voice Intelligence
Dialpad's machine learning generates real-time voice transcriptions for calls, voicemails, and messages. This enables searching recordings and surfacing insights using sentiment analysis.
3. UberConference Video
Browser-based HD video meetings with screen sharing, note-taking, and calendar integrations. Up to 10 participants on free plans. Easily escalate from calls to video conferences.
4. Team Messaging
Built-in team messaging and channels support rich messaging, GIFs, file sharing, and task management. Users can toggle between chat and voice/video fluidly.
5. Salesforce Integration
It offers native integration with Salesforce including screen pops, click-to-dial, and automatic call logging to track interactions with prospects.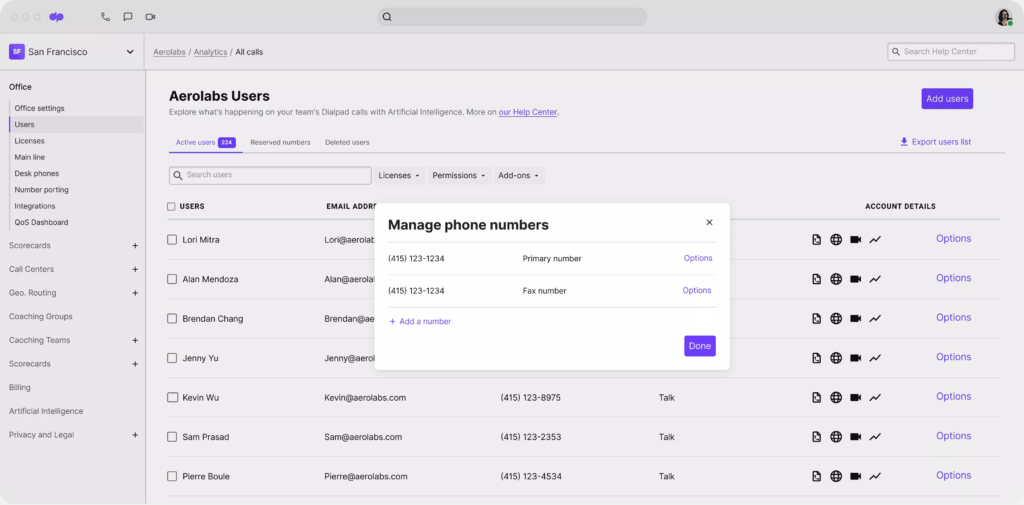 Use Cases of Dialpad
1. Distributed teams
Its cloud delivery, mobile experience, and unified platform enable teams with remote workers to collaborate and communicate efficiently.
2. Customer support
Features like real-time transcriptions, smart routing, and CRM integrations empower support teams to deliver exceptional customer experiences.
3. Sales teams
It supercharges sales workflows and productivity with Salesforce integration, call analytics, and communications unified on one platform.
4. Mobile workers
Road warriors and field services teams can rely on Dialpad across devices to call, meet, and message without carrying multiple work phones.
5. Call centers
Contact centers can leverage Dialpad's routing, monitoring, and speech analytics capabilities to improve customer conversations and agent coaching.
Pros
Dialpad simplifies business communications with a single, easy-to-use platform across calling, conferencing, and messaging.
AI features like real-time transcriptions, voice analytics, and sentiment analysis provide unique value.
Scalable cloud delivery enables businesses to flexibly add extensions, locations, and new product capabilities as they grow.
Competitive pricing starts at $15 per user/month making It affordable even for smaller teams.
Deep Salesforce integration makes It a seamless fit for sales organizations that already rely on Salesforce.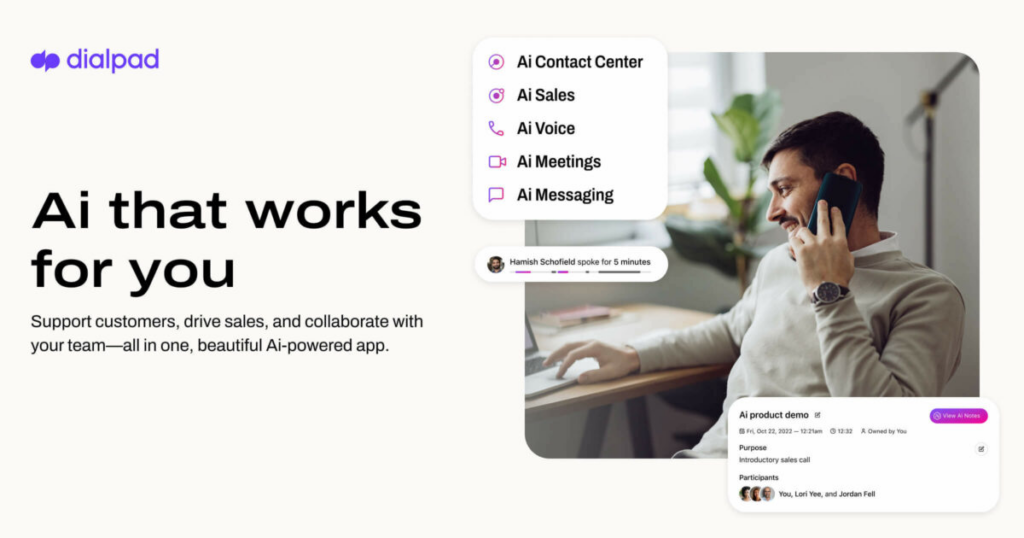 Cons
Mobile and desktop apps lack some more advanced features present in leading competitors like RingCentral and Nextiva.
Call quality is dependent on the user's internet connectivity. Lacks some more robust QoS capabilities of other VoIP solutions.
Limited integration with popular business apps beyond Salesforce. Would benefit from more pre-built integrations.
Adoption requires user training and comfort with new concepts like real-time transcription for business calls.
As a closed cloud platform, minimal ability for bespoke integrations or customizations beyond what this platform natively provides.
Pricing of Dialpad
It offers three main plans for SMBs:
Pro – $15/user/month billed annually. Includes unlimited calling, basic call handling, 100 video minutes, unlimited messaging, and UberConference video.
Pro Plus – $25/user/month billed annually. Adds advanced call routing, single sign-on, Salesforce integration, and real-time analytics.
Enterprise – Custom pricing tailored for larger deployments. Includes executive support, real-time transcription, and sentiment analysis.
Add-ons like toll-free numbers and phone rentals incur additional costs. V
volume discounts are available for multi-year contracts. Overall, It delivers strong capabilities and unique AI features at affordable prices.
Alternatives of the tool
1. net2phone
It is a cloud business phone system from IDT Corporation. It provides affordable VoIP calling with virtual numbers, call routing features, IVR, voicemail to email, and more.
net2phone offers integrations with popular CRM and helpdesk tools.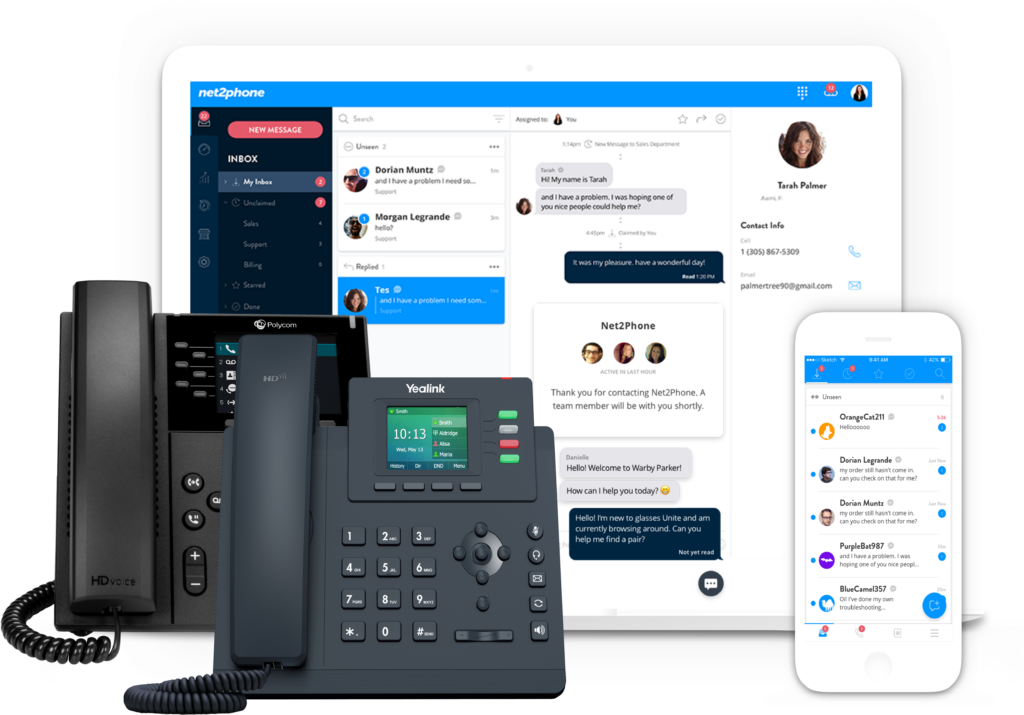 2. Avaya Cloud Office
It is a cloud-hosted VoIP and unified communications solution. It delivers enterprise-level call management tools, conference calls, instant messaging, mobility features, and CRM integration.
Key benefits include reliability, scalability, an intuitive interface, and support for remote work. Avaya Cloud Office works across platforms and devices.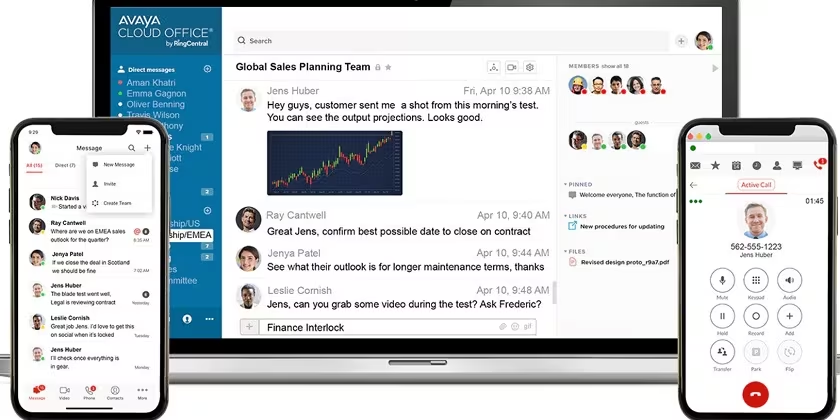 3. OnSIP
It is a cloud business phone service that provides reliable VoIP calling, video conferencing, team messaging, and contact center features.
OnSIP offers unlimited calling plans, easy setup and porting, mobility features, and advanced call handling. It also provides status tracking, monitoring, analytics, and international calling options. OnSIP integrates smoothly with popular business apps.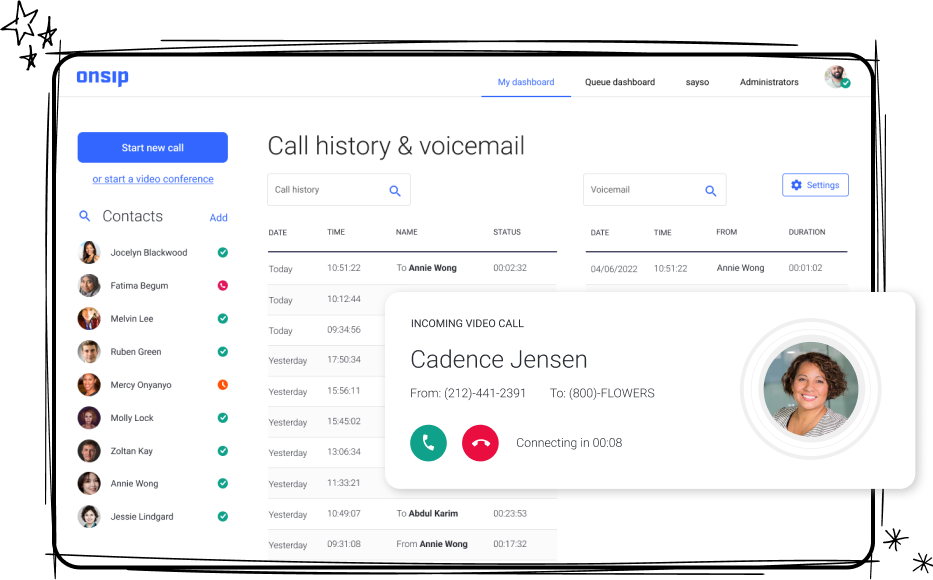 Conclusion
Dialpad continues to push the boundaries of business VoIP technology with its AI-powered platform.
The solution simplifies communications for the mobile workforce with easy-to-use, unified experiences across voice, video, and messaging.
For teams looking to work smarter and boost productivity, It is an attractive choice.
Frequently Asked Questions (FAQ)
Ques 1. What is Dialpad used for?
Ans: Dialpad provides a cloud business phone system and call center features.
Ques 2. Is Dialpad for free?
Ans: Dialpad offers a free basic plan but paid plans are required for advanced features.
Ques 3. Is Dialpad like zoom?
Ans: Dialpad offers video conferencing similar to Zoom but also provides a full business phone system.
Ques 4. Is Dialpad a Google product?
Ans: No, Dialpad is an independent company and not a Google product.
Ques 5. Does Dialpad use data?
Ans: Yes, Dialpad uses internet data rather than traditional phone lines.