With flexibility, advanced features, reliability, and lower costs, virtual phone systems are transforming business communications.
The virtual system delivers enterprise-grade abilities without costly investments in an on-premise system. Companies can easily scale services based on changing needs.
This article will provide an in-depth understanding of what a virtual system is, its components, working, capabilities, pros and cons, signs your business needs, best providers, and how to choose the right service provider.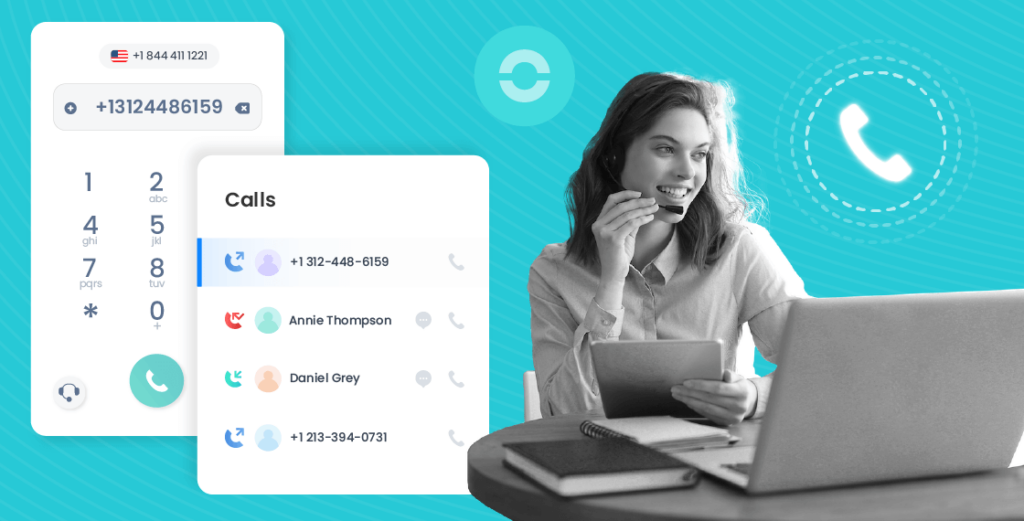 What is a Virtual Phone System?
A virtual phone system, also termed a cloud phone system or VoIP phone system, refers to a business phone service that is delivered over the Internet.
The PBX software and hardware are hosted in remote data centers by the phone service provider instead of being located on the company premises.
The main components of a virtual phone system include:
Cloud PBX Software – This provides core call routing, call forwarding, auto attendant, voicemail, interactive voice response (IVR), and other PBX features. It is hosted on servers maintained by the service provider.
Desk Phones and Softphones – These connect to the cloud PBX software over the internet to make and receive calls. Desk phones are physical IP phones placed in the office. Softphones are smartphone apps or PC software providing call abilities.
Online Management Portal – A web-based dashboard to manage system settings, configurations, users, and advanced features from anywhere.
So in a virtual system, the PBX functionalities are delivered by the cloud-hosted software.
The business simply needs desk phones and an internet connection. This eliminates the investment and maintenance costs of on-premise PBX hardware.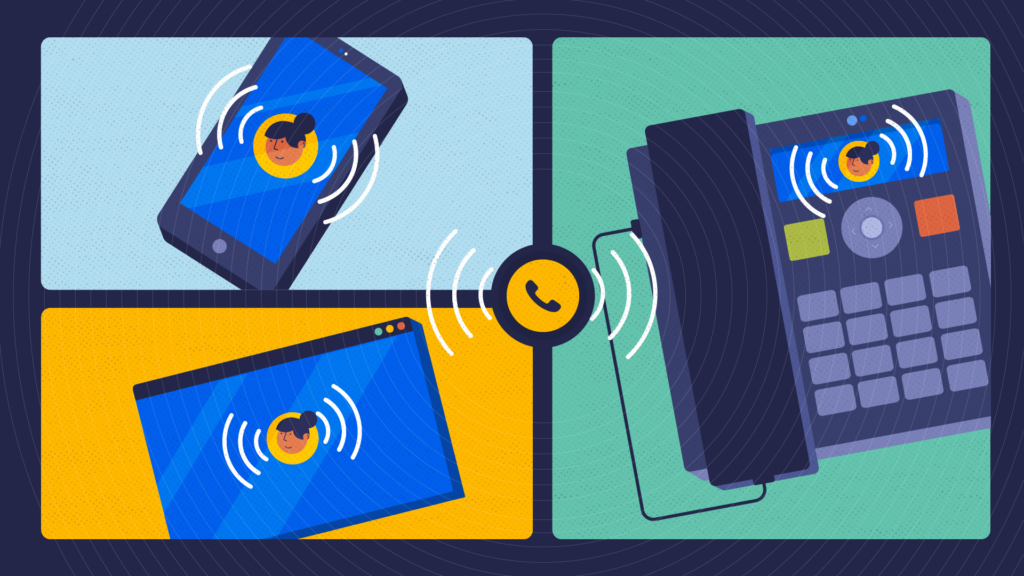 How Does a Virtual Phone System Work?
A virtual phone system works in the following manner:
The business selects a suitable hosted PBX service plan from a phone system provider. This gives them access to the cloud-based PBX software.
The provider configures the system as per the company's requirements, number of users, and features needed. Business phone numbers are assigned and ported if required.
Desk IP phones and softphones are set up and connected to the cloud PBX over the internet instead of legacy phone lines.
When someone makes a call to the company's number, the call is routed over the internet to the cloud PBX software hosted on the provider's servers.
The intelligent call routing engines in the cloud PBX identify the intended recipient and ring their desk phone or softphone over the internet.
The employee can answer, make, and transfer calls seamlessly using the desk phone or smartphone app as if the PBX was located on-site.
Advanced call-handling features like auto attendant, voicemail to email, IVR menus, etc are delivered by the cloud-hosted PBX system.
The provider centrally manages the PBX software, updates features, maintains uptime, and provides 24/7 support.
The business simply requires a stable internet connection to connect phones and access the web-based management dashboard.
So in essence, the PBX system is hosted in the cloud by the provider instead of being premises-based.
This allows for delivering enterprise-level functionalities virtually over the internet.
The provider handles hardware and software maintenance. The business just needs IP phones and internet access.
Key Features and Abilities
Advanced features that virtual phone systems make available to businesses include:
Auto Attendant – Professionally greet callers and route them to the right department or person using automated prompting and dial by name directory.
Voicemail to Email – Convert voicemail messages into audio files and deliver them to inboxes. Users can conveniently access messages on the go.
Call Forwarding – Calls can be forwarded to another number or voicemail when you are busy or unavailable. Ensures no business calls are missed.
Find Me Follow Me – Set call routing rules to ring multiple devices like desk phone and mobile until answered. Improves connectivity.
Music/Messages on Hold – Customize the holding experience for callers with music, promotions, or updates. Boost engagement.
Call Screening – Identify inbound callers before answering. Helps avoid unwanted solicitation calls.
Intelligent Call Routing – Based on IVR selections or number dialed, dynamically route calls to the right resource, queue, or auto attendant.
Call Recording – Record calls for quality monitoring, resolving disputes, or staff training purposes. Retrievable via the control panel.
Conferencing – Host multiperson conference calls using the audio bridge. Useful for meetings and collaboration between remote teams.
IVR Menu System – Create a customized interactive voice response menu to provide information to callers and redirect calls.
Visual Voicemail – View voicemail inbox visually and selectively access important messages first. Saves time.
Benefits of a Virtual Phone System
The many valuable benefits that virtual phone systems provide to businesses include:
Cost Savings:
No expensive PBX hardware is needed on-premise. Just phones and the internet are required.
Predictable low monthly fees for services. Scales up and down based on needs.
Lower long-distance calling costs using VoIP technology.
Savings on maintenance of hardware and no technician costs.
Flexibility:
Calls can be handled from desk phones, desktop softphones, or mobile apps.
Easy to deploy for a new office branch. Just ship IP phones, no PBX shipping is required.
Staff can make business calls from home or on the go using softphones. Enables remote working.
Easy to set up and manage temporary extensions or seasonal call centers for campaigns.
Smooth call handling during office relocations. Simply change office network settings.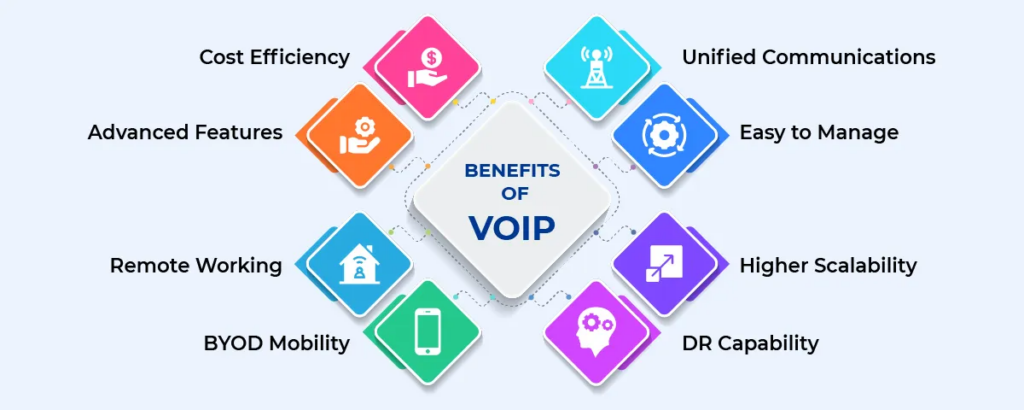 Scalability:
System capacity, lines, and features can be changed instantly based on growth or seasonal demands.
Temporary extensions can be set up to manage increased call volumes.
Auto-attendants and IVR capacity can be boosted to handle large call influx.
Latest Technology:
No hardware ever needs upgrades, unlike premises-based systems.
Provider handles maintenance, patches, and upgrades. New features are regularly added.
Always up-to-date with the latest innovations. Future-proof system.
Advanced unified communications abilities like video conferencing can integrate seamlessly.
Reliability:
Cloud infrastructure built for redundancy means minimal downtime.
Calls seamlessly route to secondary data centers in case of a primary outage.
No single point of failure compared to PBX hardware.
Get 99.999% uptime SLAs from trusted providers. Far more reliable than legacy systems.
Disaster Recovery:
Never lose calling abilities due to local disasters like fires or floods.
Cloud PBX provides continuity and prevents disruption, unlike hardware-based systems.
Geo-redundant PBX options. Failing over to backup infrastructure is instant and seamless.
Recover from outages rapidly. Users can be moved to alternate locations easily.
Call forwarding rules continue to route calls to mobile devices in disaster scenarios when the office is inaccessible.
Drawbacks of a Virtual Phone System
Some potential drawbacks to weigh include:
Dependence on internet connectivity. Outages disrupt phone service, unlike PSTN lines.
Limited phone selection. Restricted to certified desktop IP phones and softphones compatible with the PBX system.
Limited control since the phone network is fully managed by the provider.
Call quality issues can arise during network congestion which don't affect legacy PSTN calls.
Number porting and switching providers have administrative overhead and can take time.
E911 works differently compared to traditional phone lines which have fixed addresses.
Steep learning curve getting used to cloud interface after legacy phone systems.
Outbound Caller ID shows the provider number instead of the main business identity.
Web and mobile interfaces make management easier but are less hands-on than hardware.
Upfront costs of installation, training, and multiyear contracts before switching providers.
If the provider experiences a large-scale outage, phone service is disrupted with no local fallback option.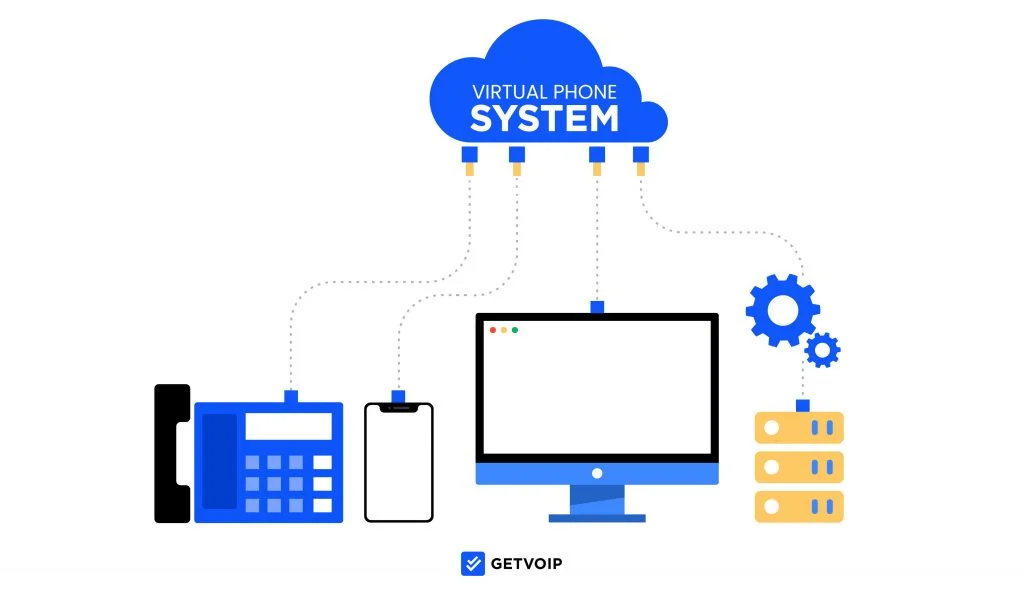 When is a Virtual Phone System Right for Your Business?
Key indicators that show a virtual phone system is right for your business:
Remote teams need better connectivity and collaboration.
Customers complain of frequent busy signals during peak call times.
Growth plans require more phone lines but the current system has limited capacity.
Rising costs maintaining outdated PBX hardware and upgrades.
Seeking enterprise-level abilities like IVR and call queuing without expensive new PBX.
A disaster recovery plan relies on redirecting calls inefficiently.
Monthly bills fluctuate making costs difficult to predict and control.
Customers expect highly responsive service but call volumes exceed capacity at times.
Adding new office branches requires costly hardware investments each time.
Disorganized ring groups and call routing leading to delays and lost calls.
Strong need to present professional automated greetings and messaging to boost customer experience.
Mobile and remote workers need connectivity to business phone identity.
If your business exhibits some of these symptoms, transitioning to a virtual phone system can provide substantial benefits in call handling abilities, cost savings, flexibility, and reliability.
Best Virtual Phone System Providers
1. RingCentral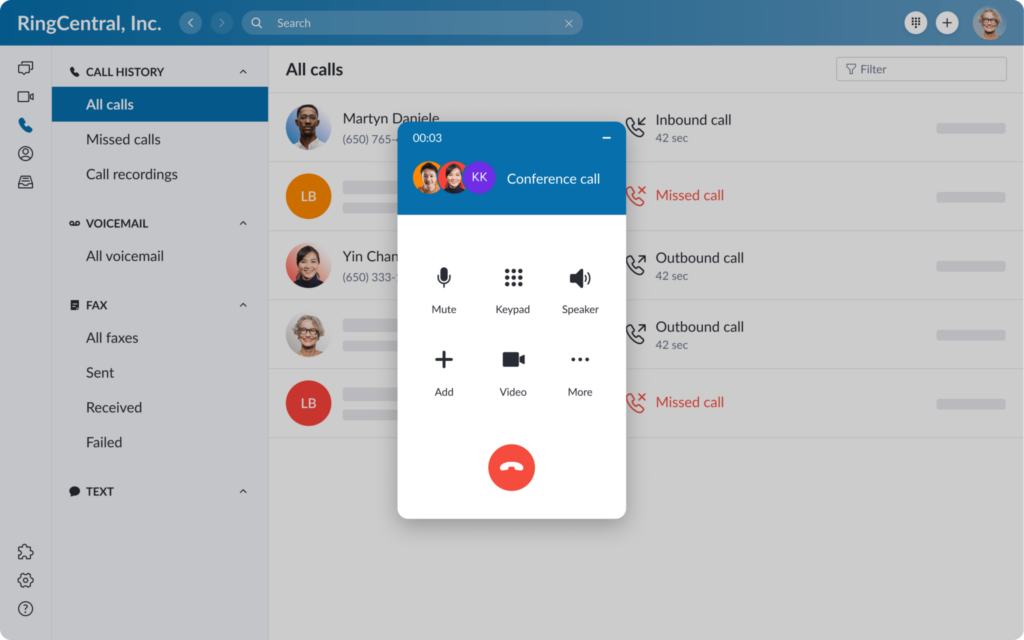 Overview:
RingCentral is one of the leading providers of cloud-based business phone systems. Founded in 1999, it serves over 350,000 businesses worldwide.
Features:
Unified communications – Integrates phone, video, messaging, conferencing, and fax
Mobile app – Make and receive calls, texts, and faxes from a smartphone
Auto receptionist – Automated attendants, call routing, menus
Call forwarding – Forward calls to any device
Voicemail transcriptions – Voicemails converted to text for reading
Pricing & Plans:
Start at $19.99 per user per month. Offers Essentials, Standard, Premium, and Ultimate plans.
Best For:
Small to large businesses wanting a full-featured cloud phone system. Excellent mobile capabilities.
2. Nextiva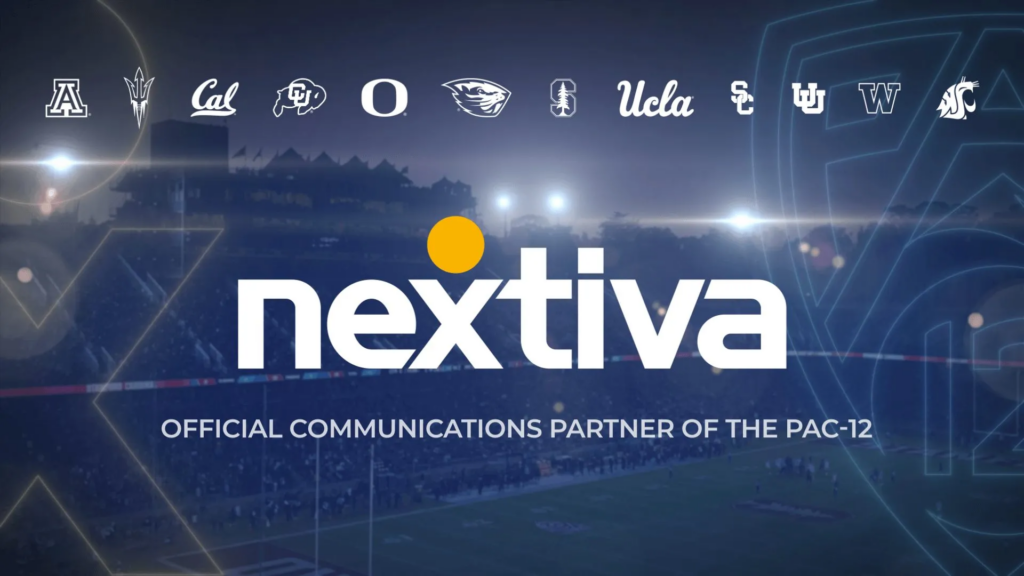 Overview:
Nextiva is a business VoIP provider founded in 2006, and based in Arizona. It serves over 150,000 businesses in the US.
Features:
Video and audio conferencing
Team messaging and chat
Intelligent call routing
CRM integrations
Real-time analytics dashboard
Pricing & Plans:
Starts at $18.95 per user per month. Offers Basic, Pro, and Enterprise plans.
Best For:
Small to midsize businesses looking for affordable pricing and robust UC features.
3. Vonage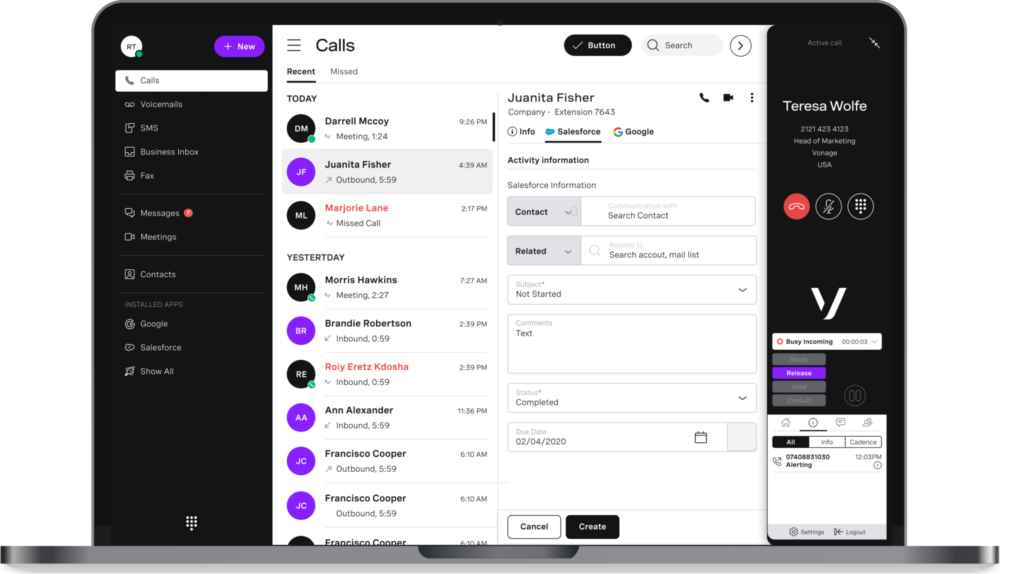 Overview:
Vonage is a publicly traded provider of cloud-based communications services for businesses. Founded in 2001 in New Jersey.
Features:
Virtual receptionist
Visual voicemail
Video conferencing
Integrations with Salesforce, Office 365
Mobile app
Pricing & Plans:
Starts at $19.99 per user per month. Offers Mobile, Desktop, and Advanced plans.
Best For:
Growing businesses that want easy-to-use UC tools and flexibility. Good mobile experience.
4. Ooma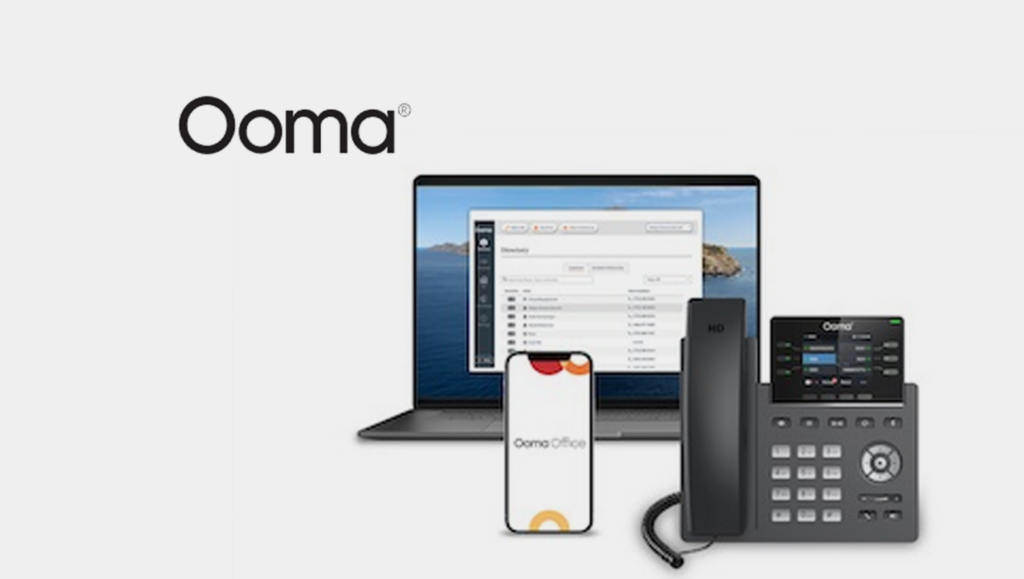 Overview:
Ooma is a cloud-based phone service provider founded in 2003, and based in Sunnyvale, California. It primarily targets small businesses.
Features:
Virtual receptionist
Music on hold
Voicemail to email
Call recording
Ring groups
Pricing & Plans:
Starts at $19.95 per user per month. Offers Office Pro and Office Pro Plus plans.
Best For:
Very small businesses and solopreneurs on a tight budget. Simple to set up and use.
5. Grasshopper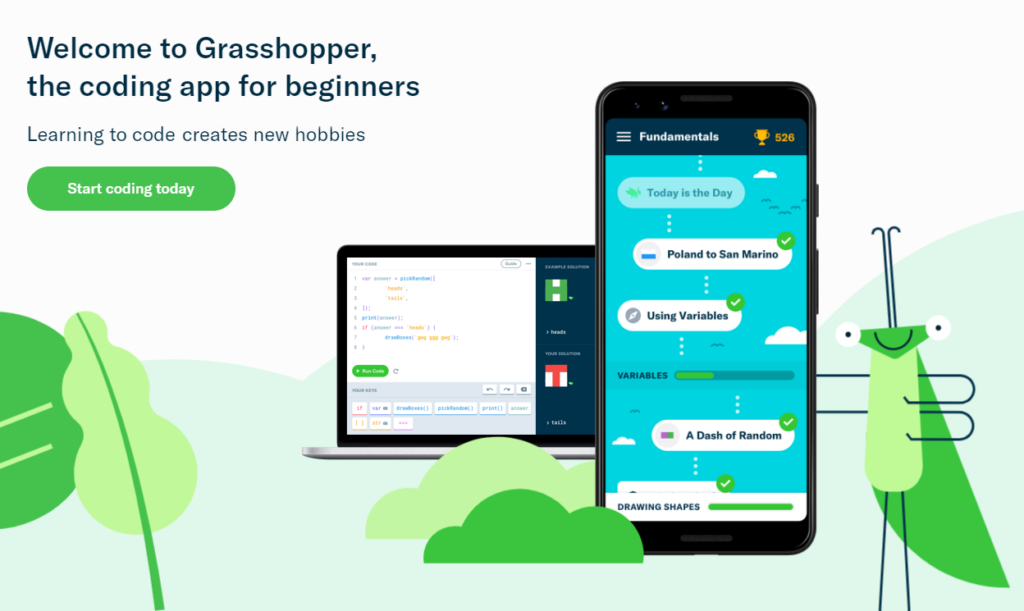 Overview:
Grasshopper is a virtual phone system launched in 2003 by LogMeIn. It focuses on small businesses and entrepreneurs.
Features:
Custom greetings
Voicemail transcription
Toll-free numbers
Call forwarding
Conferencing bridge
Pricing & Plans:
Starts at $26 per month. Offers Solo, Partner, and Small Business plans.
Best For:
Solopreneurs and very small teams that need a basic virtual phone system. Inexpensive pricing.
6. 8×8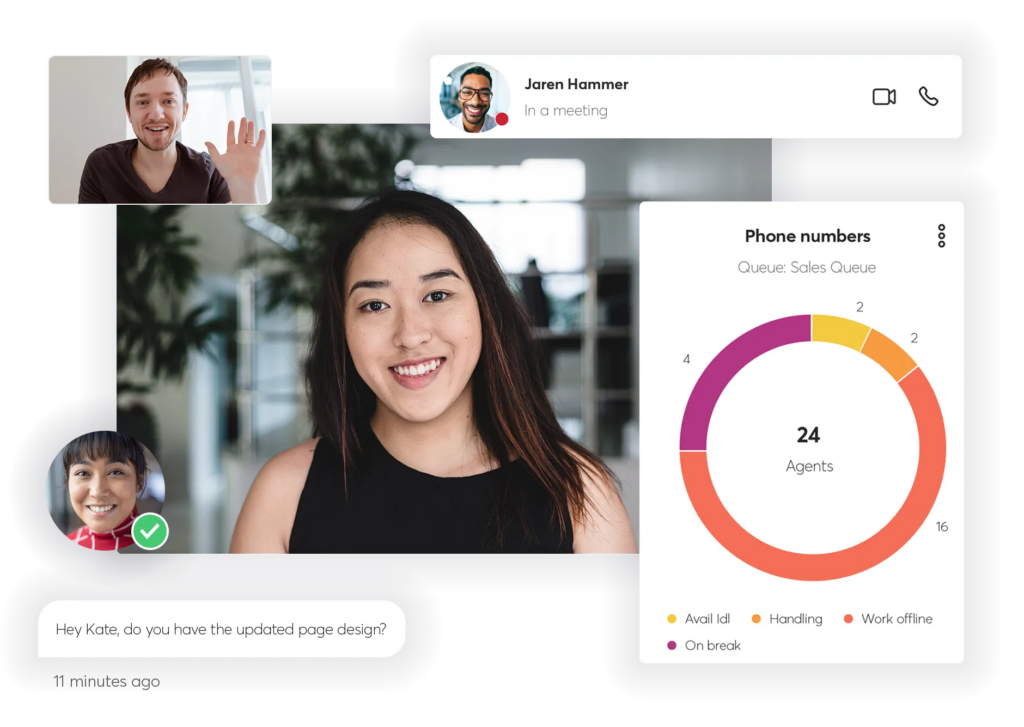 Overview:
8×8 is a business VoIP and UC provider founded in 1987, based in California. It offers video, team chat, a contact center, and analytics.
Features:
Team messaging
Meetings with up to 50 participants
Integrations with Salesforce, Zendesk
Call recording
Intelligent call routing
Pricing & Plans:
Starts at $12 per user per month. Offers X Series and Virtual Office plans.
Best For:
All-sized businesses looking for full-featured UC tools at affordable pricing. Scales well.
7. Jive Communications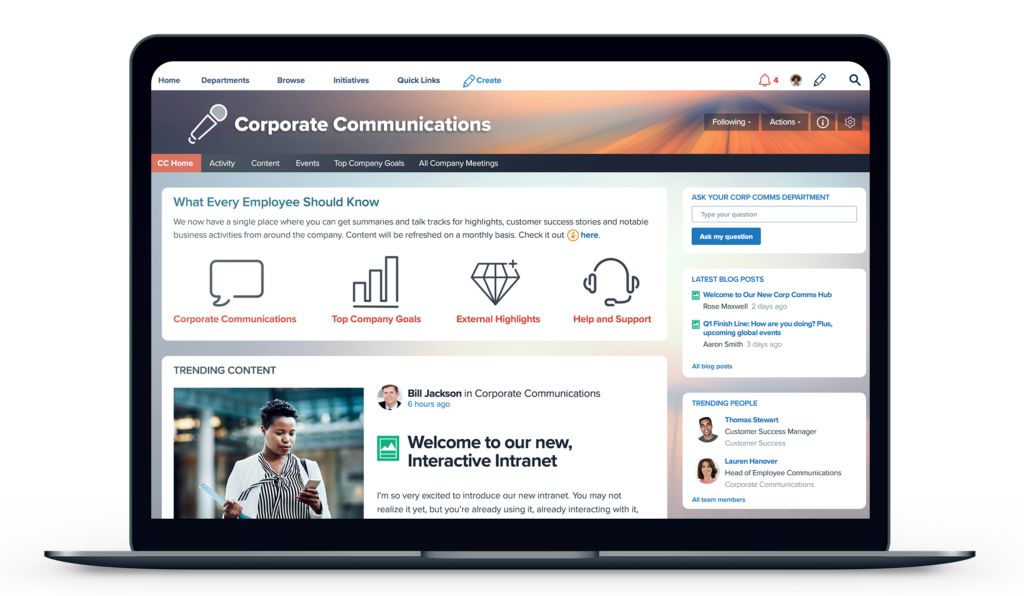 Overview:
Jive is a business VoIP provider founded in 2006, based in Utah. It serves over 60,000 businesses.
Features:
Auto attendant
Mobile app
Visual voicemail
Call recording
Integrates with Zoho, Office 365
Pricing & Plans:
Starts at $19.95 per user per month. Offers Essentials, Advanced, and Pro packages.
Best For:
Small to midsize companies want an easy-to-use cloud phone system with mobile capabilities.
How to Choose the Right Virtual Phone System Provider
Key criteria to select the best provider for your business:
Reliability – Look for providers that have built robust and redundant network infrastructure to ensure five 9s (99.999%) uptime. They should offer service level agreements (SLAs) guaranteeing maximum reliability. Downtime can severely impact your business operations, so reliability should be a top priority.
Scalability – Make sure the provider can easily scale the number of users and call capacity as your business grows. Unlimited user extensions and automatic call rerouting are key features. You want to avoid hitting capacity limits which would require costly upgrades down the road.
Voice Quality – The system should leverage modern technologies like VoIP and SIP to deliver consistent high-definition voice quality on every call. This enhances the customer experience and productivity of employees relying on the phone system.
Features – Evaluate if the provider offers a comprehensive suite of features your business needs now and may need in the future. This includes call routing, auto-attendant, voicemail, call recording, IVR menus, visual dashboards, and integrations.
Cost – Compare monthly fees and long-distance rates across shortlisted providers. Seek pricing models aligned with your calling usage needs. Unlimited extensions and competitive per-minute rates are ideal to control costs.
Customer Support – The availability of 24/7 technical support via phone, email, and chat is vital to ensure any issues are rapidly resolved with minimal disruption. Quick access to qualified support contributes to reliability.
Training – Proper training during onboarding ensures employees can fully utilize the system's capabilities for maximum productivity. Ongoing training resources help employees adapt to new features added over time.
Number Porting – The ability to port existing phone numbers to the new system is convenient and helps retain brand identity. This also avoids having to update all marketing materials with new numbers.
By evaluating providers thoroughly on the above aspects, you can identify the ideal virtual phone system tailored to the current and future needs of your business.
Frequently Asked Questions (FAQ)
Ques 1. Do you need internet for a virtual phone system?
Ans. Yes, a stable internet connection is required for a virtual phone system to function optimally since all the calls are routed over the internet. Reliable and high-speed internet is essential.
Ques 2. Is a virtual phone system reliable?
Ans. Hosted virtually on secure and geo-redundant servers, leading providers deliver 99.999% uptime along with built-in failover mechanisms to offer high reliability.
Quality of service equals or exceeds traditional phone systems.
Ques 3. How are calls managed?
Ans. Calls are managed by the PBX software hosted in the cloud. Advanced call routing, auto-attendant, IVR, and voicemail features handle call processing.
Ques 4. Are virtual phone systems secure?
Ans. Leading service providers implement enterprise-grade security like 256-bit encryption, firewalls, access controls, and world-class data centers to secure virtual phone systems and prevent eavesdropping.
Ques 5. How much does a virtual phone system cost?
Ans. Monthly costs vary by provider but are generally lower than traditional on-premise systems.
Cost savings of 30-50% are common with virtual phone services. Advanced capabilities are available cost-effectively without expensive hardware upgrades.