Telzio is a feature-rich cloud-based phone system designed to meet the evolving needs of today's small and mid-sized businesses.
Offered by VoIP innovator Telzio, Inc., it delivers enterprise-grade VoIP calling, intelligent call routing, IVR menus, voicemail, and other robust capabilities without requiring expensive on-premise PBX hardware.
With easy online management, unlimited calling plans, and flexible service tiers, Telzio enables growing companies to unify multi-location communications, boost productivity, and deliver exceptional customer experiences.
This comprehensive guide will explore Telzio's platform features in-depth, highlight real-world use cases, analyze its advantages and potential limitations, break down available pricing options, and compare Telzio against top competitors like RingCentral Office, Nextiva, 8×8, and Ooma Office.
For high-growth SMBs seeking to upgrade their phone system, this detailed look provides unparalleled insights.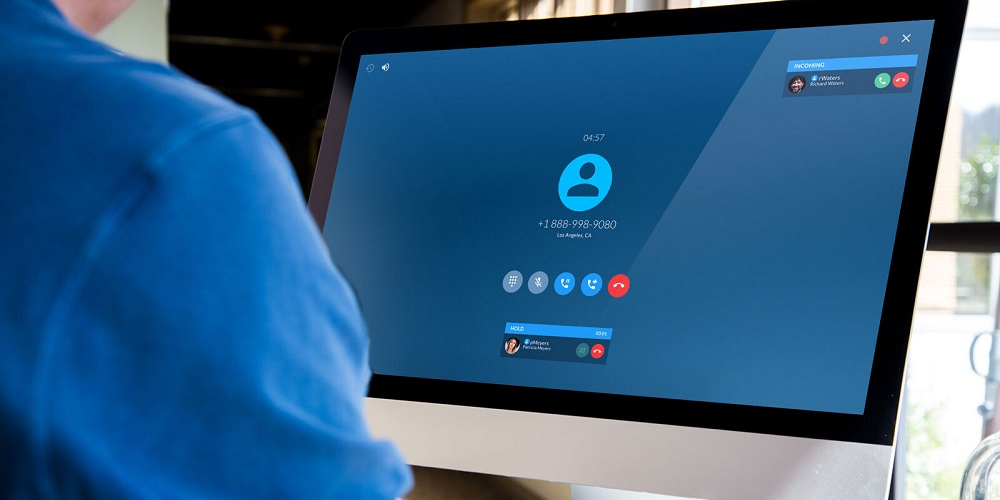 Features
1. Cloud-Based Delivery
It is fully hosted in the cloud and delivered over the internet. This eliminates the need for costly on-site PBX equipment or complex setup/maintenance.
2. Intelligent Call Handling
Incoming calls are automatically routed to the right people or teams using sophisticated tools like auto-attendant, customizable call flows, skills-based routing, ring groups, and interactive voice menus.
3. Unlimited Calling
It offers unlimited local and long-distance calling across the US and Canada to keep communication costs predictable regardless of business growth.
4. Voicemail and Voicemail-to-Email
Users can access voicemail conveniently on any device or have messages delivered via email as audio files. Transcription and translation services are also available.
5. CRM Integrations
It integrates out-of-the-box with Salesforce, Zoho, and other popular CRM and helpdesk platforms to sync contacts, and activities, and streamline workflows.
6. Mobile App and Softphone
Its mobile apps for iOS and Android enable full bring-your-own-device capabilities so employees can use their smartphones as office extensions. Softphones provide similar desktop functionality.
7. IVR Call Routing
Multi-level interactive voice response menus route callers to the appropriate department, user, or mailbox using tailored, caller-specific options for efficient call handling.
8. Custom Music and Greetings
Businesses can upload custom audio files or select from a library of music options to entertain callers on hold. Customizable recorded greetings are also available.
9. Robust Call Center Features
From skills-based routing to real-time agent monitoring, historical reporting, and advanced analytics – It offers call center-focused tools to improve productivity.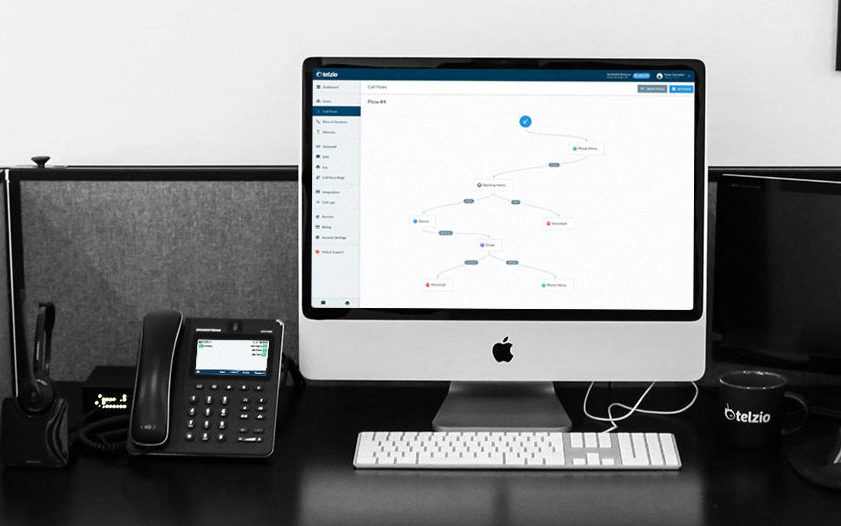 Use Cases for Telzio
1. Professional Services Firms
Law offices, IT-managed service providers, digital marketing agencies, accounting firms, and other professional services companies can present polished communications using Telzio's auto-attendants, call routing, CRM integration, hold music, and mobile apps.
2. Multi-Location Businesses
Retail chains, restaurants, franchises, warehouses, and other businesses with multiple locations can use Telzio to seamlessly connect in-store systems with remote workers under one unified platform.
3. Field Service Teams
Plumbing contractors, HVAC technicians, electricians, delivery services, and other field personnel rely on streamlined call routing and mobility to dispatch jobs quickly.
Telzio provides this with IVRs, ring groups, and automatic call forwarding.
4. Call Centers
With skills-based routing, real-time analytics, historical reporting, and tools to monitor agent performance – Telzio empowers call centers to boost productivity and first-call resolution rates.
5. Sales Organizations
Its Salesforce integration accelerates dialing, its softphone apps enable mobility between meetings, while features like call recording and email integration help sales teams close more deals.
6. Healthcare Providers
Medical practices, dental offices, clinics, and other healthcare providers benefit from Telzio's HIPAA compliance, IVR patient menus, on-hold messaging, and appointment reminder automation.
Pros
1. Intuitive Browser-Based Management
It provides intuitive point-and-click control through its online dashboard accessible from any device with a standard web browser for fast setup.
2. BYOD Device Support
It works with popular IP desk phones, cordless DECT phones, conference room speakerphones, and mobile softphone apps so businesses can use a mix of their preferred devices.
3. Enterprise-Grade Reliability
It delivers crystal clear HD audio, rock-solid uptime, carrier-grade network performance, and an enterprise-class communications solution supported by U.S.-based experts.
4. Robust Customization
From intelligent call routing rules to hold music, greetings, voicemail, and more – Telzio offers extensive customization to match each company's unique needs and brand image.
5. Work From Anywhere Flexibility
With Its desktop and mobile apps, employees maintain call control and productivity anywhere with features like presence, instant messaging, video meetings, and screen sharing.
6. Rapid Scalability
It cost-effectively scales from 5 to 5000+ users without large upfront expenses making it suitable for small businesses and large enterprises.
Cons
1. No Bundled Phones
Hardware like IP desk phones and conference room units must be purchased separately, increasing the overall solution cost.
2. Complex Features Carry Added Cost
Some advanced tools like call recording, multi-level IVRs, custom reporting, wallboards, and sophisticated call center features incur extra add-on fees.
3. Requires Technical Expertise
Properly configuring Telzio's advanced call routing capabilities and integrating devices requires VOIP and networking expertise for optimal performance.
4. Third-Party Dependencies
Components like fax, voicemail transcription, CRM integrations, and live chat rely on third-party partnerships outside of Telzio's control.
5. No Desktop Softphone
While It has mobile apps for BYOD, it lacks desktop SIP-based softphone capabilities offered by some competitors.
6. International Limited Availability
It primarily serves US and Canadian customers currently. Expanding globally is on their roadmap but not widely available yet outside North America.
Pricing for Telizo
Telzio offers three main service tiers:
Professional – $25/user per month
Best for most SMBs starting out
Includes essentials like call routing, auto-attendant, unlimited calling, voicemail, and mobile app.
Business – $35/user per month
Adds single-level IVR, intelligent call forwarding, ring groups, call recording compliance, and CRM integrations.
Enterprise – $50/user per month
Robust for larger companies and call centers
Includes multi-location support, multi-level IVRs, custom reporting, real-time analytics, and wallboards.
Volume discounts are available. Telzio focuses on value, flexibility, and no long-term contracts. Custom quotes are provided for complex deployments.
Alternatives of the Tool
It competes against other top cloud phone platforms like RingCentral Office, Nextiva, 8×8, and Ooma Office in the rapidly growing SMB market.
RingCentral
Industry giant used by over 400,000 businesses globally
Very broad features and enterprise-grade reliability
More expensive than Telzio starting at $34.99 per user/month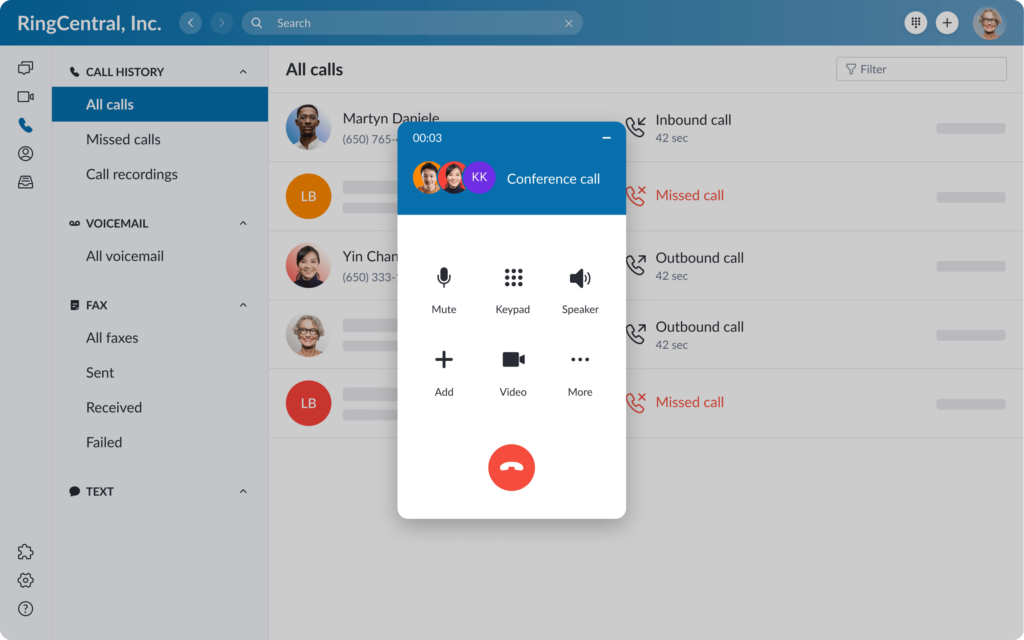 Nextiva
Award-winning platform with over 150,000 business users
Focuses on amazing call quality and reliability
Also costlier than Telzio at $20.95 per user/month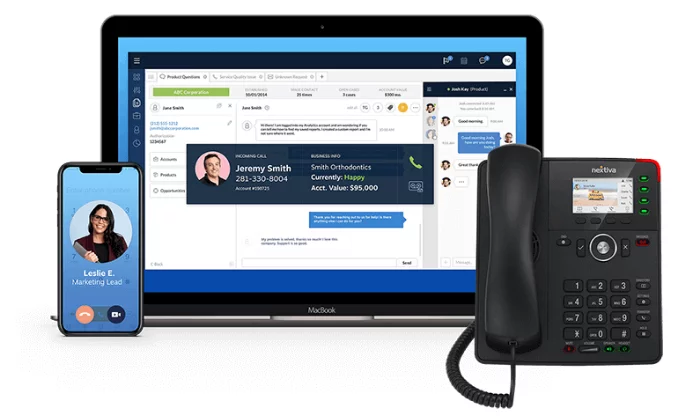 8×8
Over 1 million global business users supported
Bundled HD video meetings and team chat
Starts at $25 per user/month for core package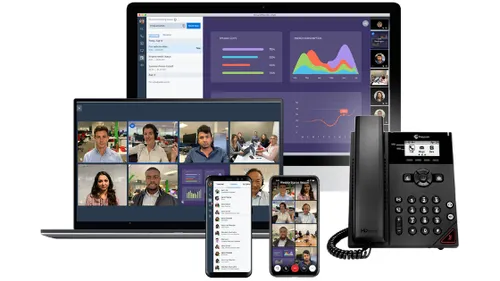 Ooma Office
More streamlined capabilities tailored for very small SMBs
Highly affordable at $19.95 per user/month
Scalability is not on par with Telzio's larger tiers and features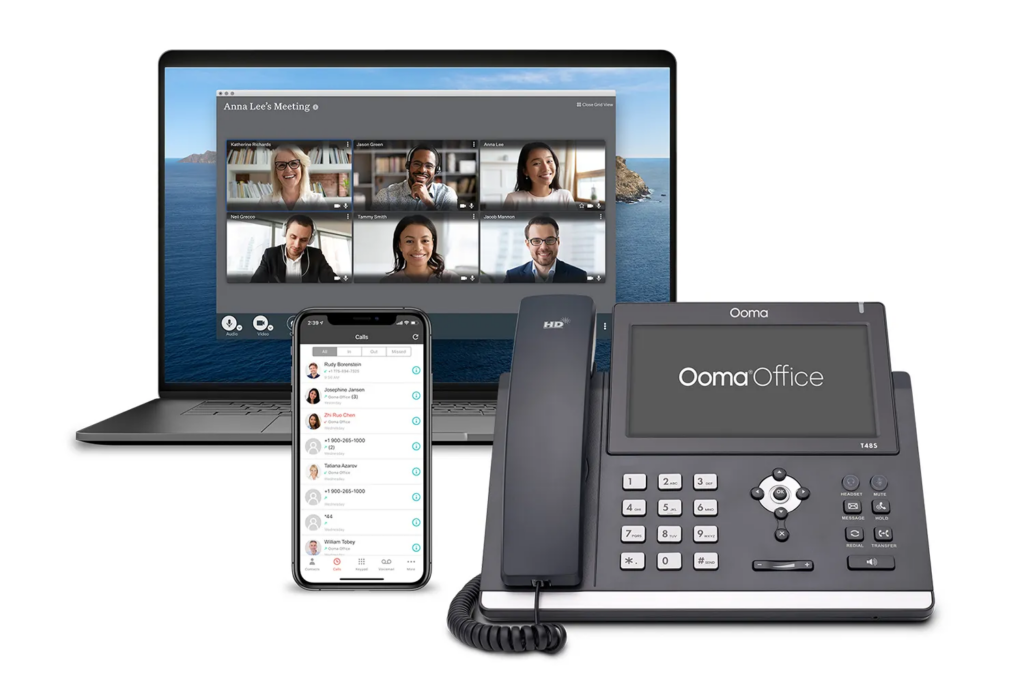 Overall, Telzio strikes an excellent balance by offering powerful features scaled and priced for the needs of growing SMBs. It brings sophisticated phone services within reach of small and mid-sized businesses ready to upgrade.
Conclusion
Telzio provides a sophisticated cloud phone system enabling growing SMBs to upgrade their capabilities and deliver exceptional caller experiences – all while avoiding large upfront investments. With its tiered service plans and per-user pricing, scaling companies can benefit from enterprise-class communications designed for the modern business. For feature-rich VoIP, It is a compelling option.
Frequently Asked Questions
Q1. Does Telzio require long-term contracts?
Ans: No, Telzio does not impose lengthy service contracts. Customers have the flexibility to cancel or change plans anytime without early termination fees.
Q2. What phones and devices work with Telzio?
Ans: It supports popular IP desk phones from Poly, Yealink, Cisco, and other top brands. It also enables the use of Obihai ATAs with analog phones.
Q3. Can you get toll-free numbers with Telzio?
Ans: Yes, vanity 1-800 numbers can be purchased in addition to direct local DIDs to project a professional image for inbound callers.
Q4. Does Telzio offer integrated video conferencing?
Ans: Not natively. For embedded HD video meetings, third-party solutions like Zoom, Webex, or Microsoft Teams are required.
Q5. Can Telzio service international customers?
Ans: Telzio is currently focused on the US and Canadian markets. Expanding globally is on their roadmap but not widely available yet outside North America.