Phonebooth is a robust and full-featured cloud-based phone system designed to meet the needs of forward-thinking small and medium-sized businesses.
Offered by Bandwidth, a leading communications platform provider, It delivers enterprise-grade VoIP calling, intelligent call routing, IVR menus, voicemail, and other powerful capabilities without the need for expensive on-premise PBX hardware.
With easy online management, unlimited nationwide calling, and a choice of affordable service tiers, Phonebooth enables growing companies to unify multi-location communications, improve customer interactions, and compete with a sophisticated phone system tailored to their budget.
This comprehensive guide will explore Phonebooth's platform features and functionalities in-depth, highlight real-world business use cases, analyze its advantages and potential limitations, break down available pricing and packages, and compare it against top competitors like RingCentral Office, Nextiva, and Ooma Office.
For high-growth SMBs looking to upgrade their client and employee calling experiences, this detailed analysis provides unrivaled insights.

Features
1. Cloud-Based System
At its foundation, Phonebooth delivers phone service fully hosted in the cloud, eliminating the need for costly PBX hardware or complex on-site installation and management.
2. Intelligent Call Routing
Incoming calls can be automatically routed to the right people, ring groups, or departments using features like auto-attendant, queueing, ring strategies, and time-based rules for efficient distribution.
3. Unlimited Nationwide Calling
It offers unlimited local and long-distance calling across the US and Canada to keep communication costs low and predictable regardless of business size or growth.
4. Voicemail and Voicemail-to-Email
Users can conveniently access voicemails on any device or have them delivered via email as audio attachments. Optional voicemail transcription is also available.
5. CRM Integrations
It integrates out-of-the-box with Salesforce, Zoho, Oracle Sales Cloud, and other platforms to sync calls, contacts, and activities and enable click-to-dial. Webhooks support custom integrations.
6. Mobile Apps and Softphone
Its iOS and Android apps enable full bring-your-own-device capabilities so employees can use smartphones as mobile extensions. The desktop softphone provides similar capabilities.
7. Toll-Free Numbers
Vanity 1-800 numbers help project a professional brand image, boost caller confidence in engaging with a business, and expand market reach.
8. Hunt Groups and Intelligent Call Forwarding
Hunt groups ring multiple users or endpoints simultaneously until answered for optimal call coverage. Dynamic call forwarding routes calls based on real-time presence, schedules, and criteria to maintain seamless call handling.
Use Cases for Phonebooth
1. Professional Services Firms
Law offices, IT-managed service providers, digital marketing agencies, accounting firms, and other professional services organizations can present polished communications with Phonebooth's auto-attendants, call routing, CRM integration, ring strategies, hold music, and mobile apps.
2. Multi-Location Businesses
Retail chains, restaurants, franchises, warehouses, and other businesses with multiple locations can use Phonebooth to seamlessly connect in-store systems with remote workers under one unified platform to improve collaboration.
3. Field Service Teams
Plumbing contractors, HVAC technicians, electricians, home security installers, and other field service businesses need to efficiently route calls to dispatchers and mobile technicians.
It streamlines this with skills-based routing, IVR, ring groups, and automatic call forwarding.
4. Call Centers
With capabilities like queue prioritization, agent wrap-up codes, real-time monitoring, and analytics, Phonebooth empowers call centers to boost productivity and enhance first-call resolution rates.
5. Sales Teams
Sales departments can utilize its CRM integrations to accelerate dialing, its softphone apps for mobility between meetings, call recording for training, and IVRs to direct callers to the right reps.
6. Healthcare Organizations
Medical practices, dental offices, clinics, and other healthcare providers benefit from its HIPAA-compliant architecture, automated attendants, call recording compliance, and the ability to streamline appointment reminder calls.
Pros
1. Intuitive Browser-Based Management
It provides point-and-click management via an intuitive online dashboard accessible using any standard web browser for fast setup without adding costly hardware.
2. BYOD Device Support
It works with popular IP desk phones, DECT wireless phones, conference room telephones, and mobile softphone apps enabling businesses to use their preferred mix of devices.
3. Enterprise-Grade Quality and Reliability
It delivers crystal clear HD audio, rock-solid 99.999% uptime, carrier-grade call completion rates, and a true enterprise-class phone solution supported by dedicated success managers.
4. U.S.-Based Expert Support
Experienced technical specialists based in the U.S. provide unlimited 24/7 customer support at no extra charge to keep businesses focused on serving customers, not phone issues.
5. Strong Customization Options
From intelligent call routing rules to hold music, IVR menus, voicemail greetings, and more – Phonebooth offers robust customization to match each company's unique needs.
6. Work From Anywhere Flexibility
Its mobile and desktop apps empower employees with complete call control regardless of location for exceptional remote work capabilities across devices.
7. Rapid Scalability
It scales cost-effectively from 5 to 5000+ users without large upfront expenses making it suitable for small businesses and large enterprises alike.
Cons
1. No Bundled Phones or Devices
Phone hardware like desksets and conference units are purchased separately so total costs are higher than some competitors that include devices.
2. No Integrated Video Conferencing
Unlike some rival platforms, Phonebooth does not natively provide video conferencing or screen sharing. This requires enabling third-party apps like Zoom.
3. Advanced Features Carry Added Cost
Some sophisticated capabilities like multi-level IVRs, real-time call monitoring, custom analytics, call recording, and emerging integrations require higher tiers or add-ons.
4. Third-Party App Dependence
Components like SMS, surveying, webchat, and visual dashboards rely on embedded third-party apps for full functionality resulting in potential extra costs.
5. Specialized Call Center DNA
While Phonebooth has robust call queueing and management features, large call centers may require even more sophisticated capabilities tailored to their needs.
Pricing for Phonebooth
It offers three main service packages for SMBs to choose from:
Starter
$24.99 per user/month
Best for very small teams
Comes with basics like auto-attendant, music on hold, voicemail box, unlimited nationwide calling, and simple call forwarding.
Professional
$34.99 per user/month
Ideal for most SMBs
Adds single-level IVR menus, ring groups, call recording compliance, CRM integration, mobile app, and other core capabilities.
Enterprise
$44.99 per user/month
Robust for larger businesses
Includes multi-level IVRs, real-time wallboard, supervisor tools, advanced reporting, call analytics, and deep CRM integrations.
Volume discounts are available. Overall pricing is simple and cost-effective without contracts. Custom quotes are also provided for complex needs.
Alternatives of the Tool
1. Aircall
It provides a cloud-based phone system optimized for modern sales and support teams. Key features include call routing, voicemail, SMS, call center capabilities, advanced analytics, and integrations. Aircall aims to streamline and automate call management workflows.
Its easy-to-use interface provides visibility and control over business calling. Aircall offers flexible pricing plans and focused features sets it apart as a modern business calling solution.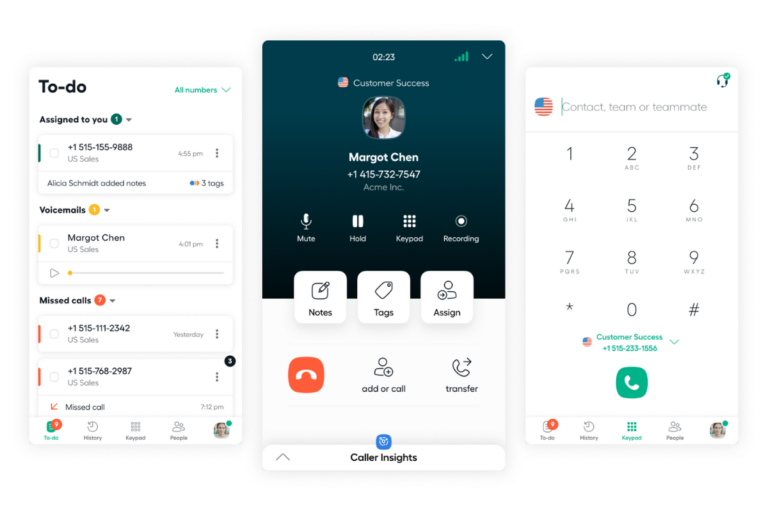 2. Telzio
It offers a cloud-based business phone system with modern features and integrations.
Key capabilities include unlimited calling, call forwarding, interactive voice response, voicemail transcription, conference calling, CRM and helpdesk integrations, and more.
Telzio focuses on simplifying business calling through automation. It provides mobile apps, softphones, and developer APIs for customization. Overall, Telzio provides a scalable, cost-effective cloud PBX alternative to Google Voice.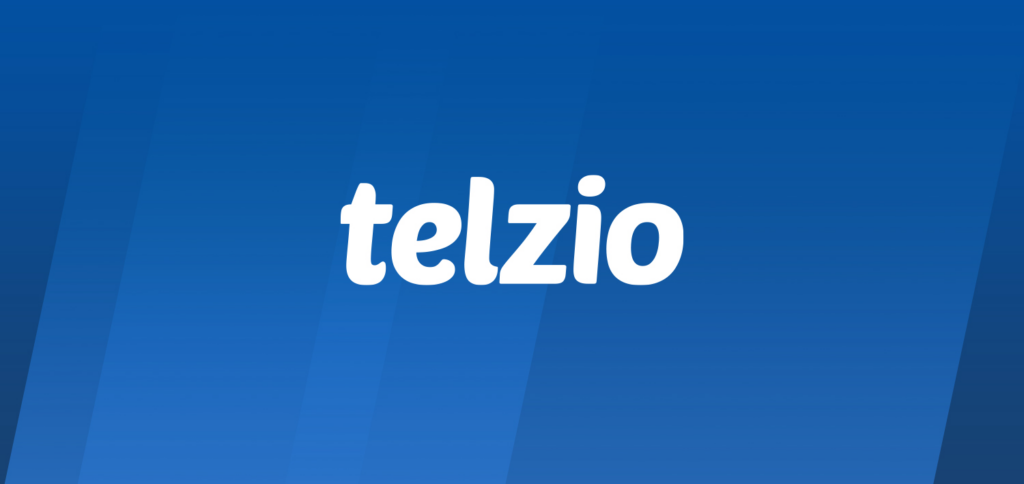 3. CloudTalk
It provides a cloud business phone system designed for call centers and customer support teams.
Key features include IVR, call routing, omnichannel contact center capabilities, advanced analytics, integrations, and AI-powered tools. CloudTalk aims to optimize customer experience through call automation and smoother omnichannel conversations.
With its specialty in call center solutions, CloudTalk differentiates itself as a cloud-calling platform alternative to Google Voice.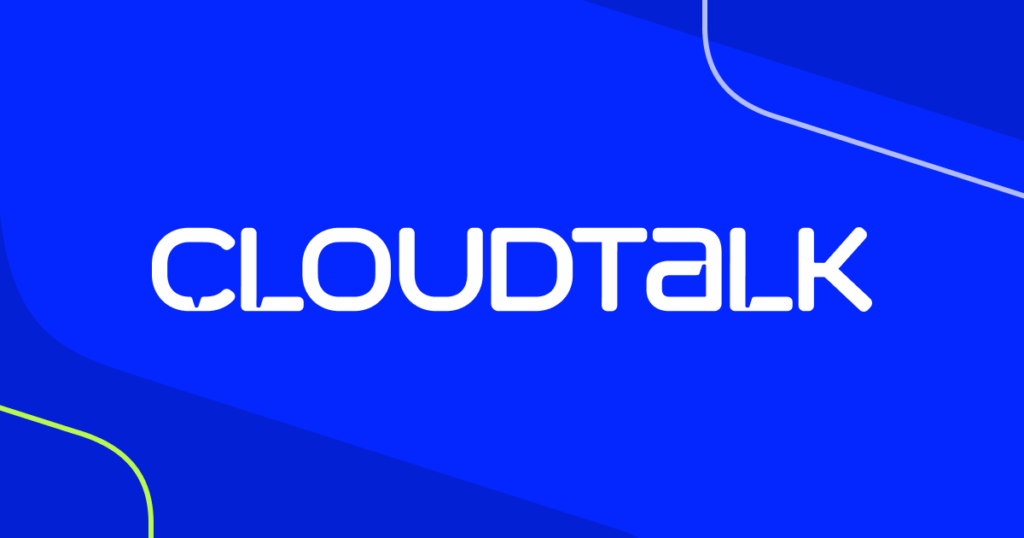 Conclusion
Phonebooth provides a feature-rich cloud-based phone solution enabling growing SMBs to upgrade their client and employee calling experiences while avoiding large upfront investments.
With its tiered service plans and affordable per-user pricing, scaling businesses can benefit from enterprise-class dial tone and call routing technology purposely designed for the modern business.
For VoIP telephony with robust capabilities at a reasonable price point, Phonebooth is a compelling option.
Frequently Asked Questions
Q1. Does Phonebooth require long-term contracts?
Ans: No, Phonebooth does not impose long, multi-year service contracts. Customers have the flexibility to cancel or change plans anytime without early termination fees.
Q2. What phones and devices work with Phonebooth?
Ans: It supports popular desk phones from Poly, Yealink, Cisco, Panasonic, and other top brands. It also works with Obihai ATAs for analog phones and SIP-based softphones.
Q3. Can existing phone numbers be transferred to Phonebooth?
Ans: Yes, you can port your current business phone numbers when switching to Phonebooth for consistency and convenience without changing digits.
Q4. Does Phonebooth service international clients?
Ans: Phonebooth only provides service within the United States and Canada as of now. It does not currently support international customers.
Q5. Is video conferencing included?
Ans: No, natively integrated video calling or screen sharing capabilities are not included with Phonebooth. This requires activating third-party apps.