VoIP (Voice over Internet Protocol) has revolutionized business phone systems and become an indispensable communications solution for organizations of all sizes.
By transmitting calls over the internet rather than traditional phone lines, VoIP unlocks a broad range of advanced features, cost savings, flexibility, and analytics.
In this article, we will explore the VoIP advantages and disadvantages in detail.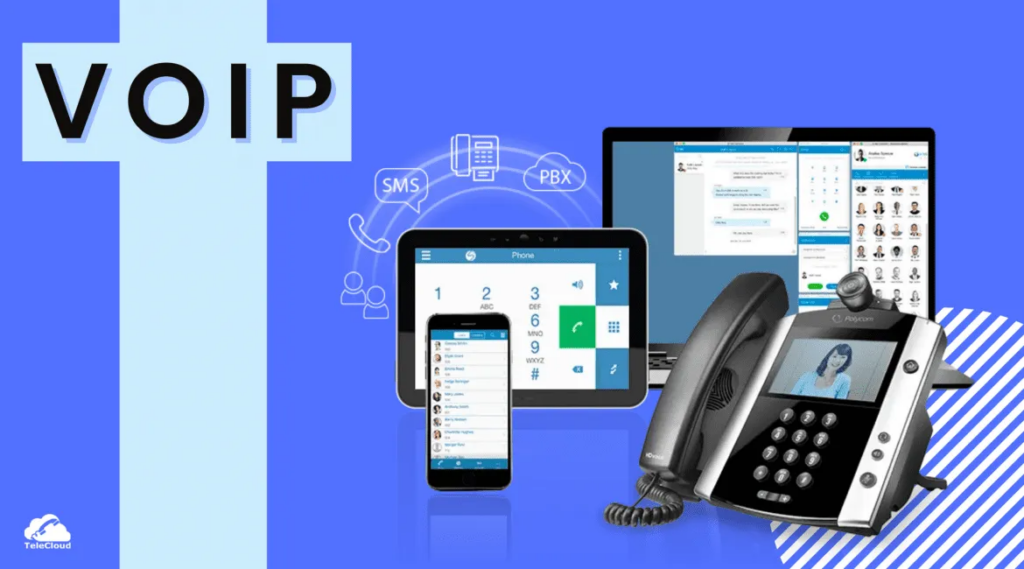 VoIP Advantages
1. Substantial Cost Savings
One of the most compelling advantages of VoIP is the significant cost savings compared to old-fashioned landline systems.
Traditional phone services charge per-minute fees, long-distance charges, service fees, taxes, and more that quickly inflate monthly bills.
VoIP providers can offer cheap flat-rate pricing for unlimited local and long-distance calling due to using the internet to transmit calls. This allows for substantial savings of 30-50% off traditional landline bills.
VoIP also provides free or very low-cost international calling. Traditional providers can charge upwards of 10 cents per minute for international calls.
With VoIP, businesses can call international destinations for pennies per minute or often completely free. This global connectivity can be instrumental for companies with offshore operations or international clients.
Altogether, the savings from unlimited local and domestic calling plus cheap international calling add up to thousands in annual savings for most organizations.
2. Advanced Features Included
Another major plus of VoIP systems is all the advanced calling features that come standard at no additional cost.
Traditional phone services often nickel and dimed businesses for common features like voicemail, caller ID, call waiting, call forwarding, conferencing, and more.
VoIP platforms include this kind of advanced call handling capabilities as built-in features at no extra charge.
VoIP also offers more powerful versions of these features. For example, VoIP voicemail can be transcribed and sent via email or voicemails can be accessed remotely.
Call forwarding enables creating elaborate conditional call routing rules like only forwarding calls after 5 p.m.
Auto attendants can customize greetings for day/night, route call departments, and more. These kinds of advanced features enhance call handling and the overall professionalism of the business.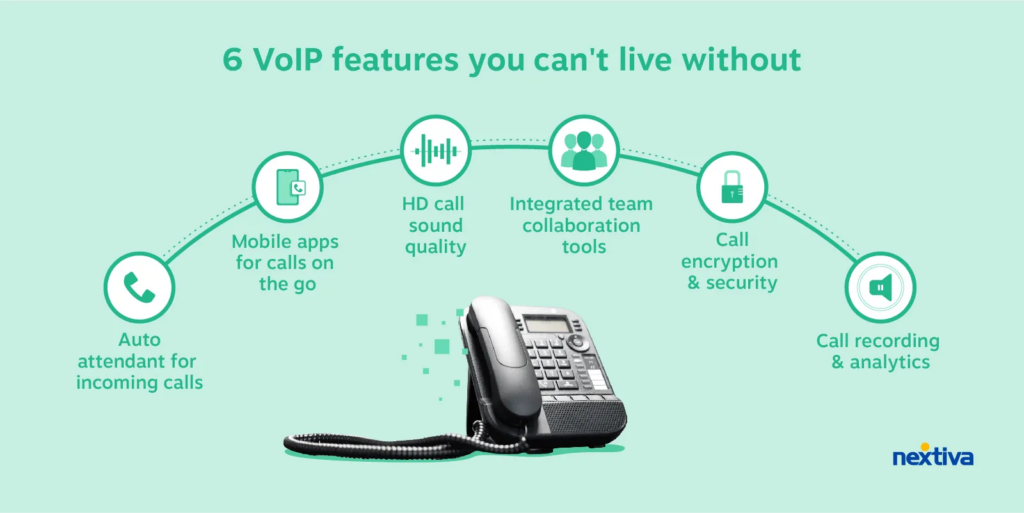 3. Mobile and Flexible
VoIP systems are designed for today's mobile workforce. Calls can simultaneously ring any mixture of desk phones and mobile phones.
This ensures important calls are not missed when employees are away from their desks. VoIP also enables employees to make calls from their business phone number when traveling for work via smartphone apps.
This provides continuity for clients.
Additionally, VoIP enables remote/virtual workers to be connected to the same system as on-site employees. Workers can be anywhere and have access to all their business phone system features.
This flexibility to have staff spread out while maintaining a unified professional phone system is a huge advantage for today's decentralized business environments.
4. Scalable and Agile
Another key upside of VoIP technology is the ability to easily scale up or down. Adding new lines is as straightforward as plugging in new IP phones or adding software user licenses.
No additional wiring or infrastructure is required like with old-fashioned systems. This makes it simple to scale up quickly as new employees are onboarded.
For decreasing lines, users can simply return hardware or remove software licenses. The agility of VoIP enables organizations to quickly adjust to changes in headcount or business needs.
A hosted VoIP solution takes this even further by allowing you to only pay for lines/seats you are using each month, optimizing costs as business needs change.
5. Built-in Analytics and Reporting
VoIP systems have baked-in call analytics and reporting that business landlines lack.
VoIP reporting provides visibility into call volume, response time, missed calls, wait times, call distribution, and more.
Businesses can track calls across the organization to identify high-volume departments, peak calling times, and staffing needs. Users can also monitor personal call data like number of calls handled.
These kinds of actionable insights help leadership improve customer service, staff optimization, and other operational decisions.
Rather than waiting for monthly bills, VoIP dashboards provide real-time analytics. And historical reporting reveals trends over time.
For those needing to extract data, VoIP platforms have APIs/integrations with popular business intelligence tools.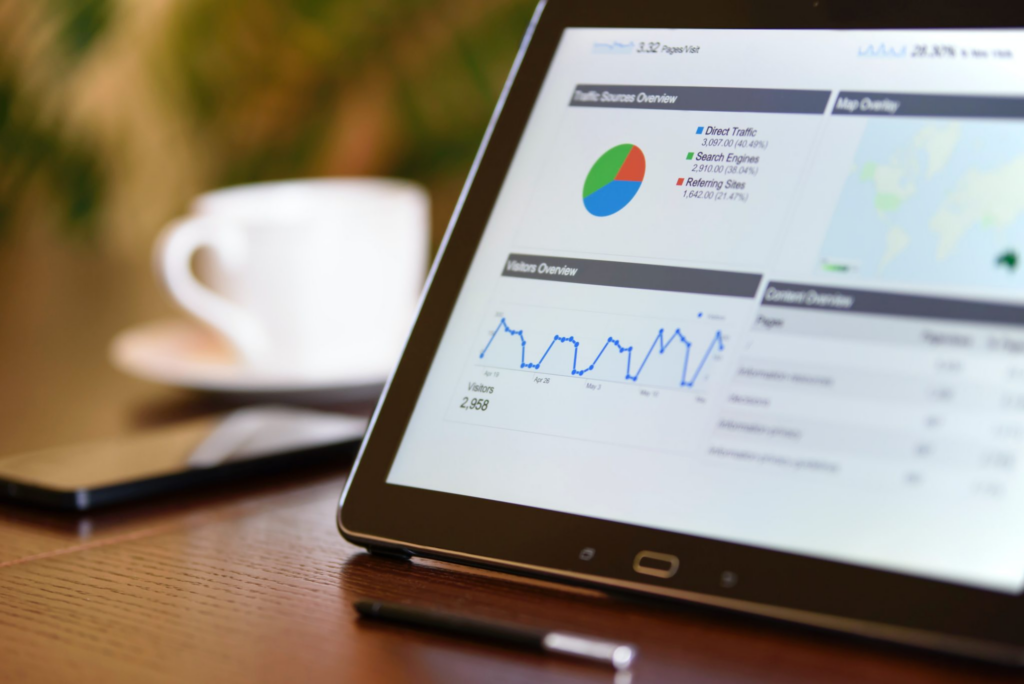 6. Enhanced Customer Service
All the advantages outlined above enable businesses to deliver superior customer service compared to traditional landlines.
Lower costs, agile scaling, and built-in mobility prevent businesses from missing important calls that frustrate customers.
Advanced call routing features like auto-attendants, after-hours policies, and intelligent call distribution (aligning callers with the best available agents) optimize the customer experience.
Real-time and historical analytics provide the visibility needed to make data-driven decisions on improving operations.
Altogether, VoIP empowers businesses to have service levels required in today's highly competitive environment.
In conclusion, VoIP delivers substantial cost reductions, powerful features, agility, analytics, and overall enhanced customer service critical for modern businesses.
The many technical and operational advantages make VoIP an essential upgrade from traditional business phone systems.
VoIP Disadvantages
1. Internet Dependency
One of the biggest downsides of VoIP is its total dependency on an internet connection. If the internet goes down, so does the phone system.
This single point of failure means VoIP systems require robust internet access and backup options like redundant internet connections to ensure reliability.
Traditional landline phone services continue working even during internet outages. While network redundancy can help mitigate this risk, it remains a disadvantage compared to the reliability of landlines.
2. Call Quality Issues
VoIP call quality is susceptible to network congestion and bandwidth limitations. Insufficient internet speeds can lead to choppy audio, latency issues, and dropped calls.
Landline calls have dedicated connections that offer reliable call quality. To prevent call quality problems, VoIP systems require QoS (Quality of Service) configuration on networks and sufficient internet speeds.
QoS helps prioritize voice traffic but is not always straightforward to implement effectively across all network devices.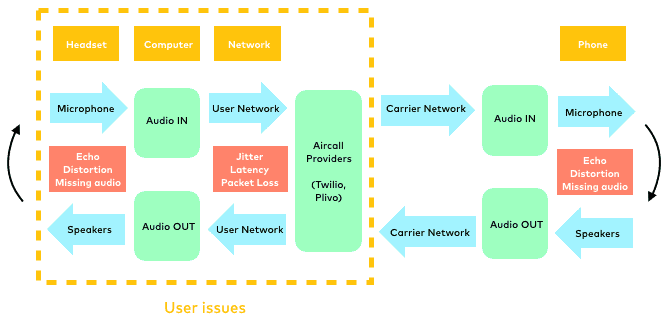 3. Limited Support for Fax and Alarm Systems
VoIP phone services have limited built-in support for fax machines and alarm systems like fire and security systems.
While VoIP adapters are available, transmission of analog fax/alarm data over digital VoIP networks can be unreliable.
Traditional landlines offer native support for these services. Companies with critical alarm systems or heavy faxing needs should be cautious before transitioning to VoIP.
However, the increasing rarity of fax usage and digital alarm systems mitigate this disadvantage.
4. 911 Limitations
Basic VoIP systems have some 911 service limitations compared to landlines.
The caller's location may not be automatically transmitted to dispatchers, slowing emergency response. To provide Enhanced 911 service with automated location data, VoIP systems require additional configuration.
So businesses should ensure their provider supports the E911 standards required for their jurisdiction. Some VoIP services still have gaps in providing the advanced E911 features of landline systems.
5. Lack of Power Redundancy
VoIP phones rely on power over ethernet (PoE) adapters to function. If power fails at a location, VoIP phones will cease working, unlike traditional landlines.
To maintain operations during outages, VoIP systems require uninterruptible power supply (UPS) backups on PoE adapters.
However, not all small business locations have UPS systems. This power dependency can be a disadvantage compared to the inherent reliability of standard landlines.
In summary, VoIP relies heavily on internet and power access. Faxing/alarm support remains limited, and 911 capabilities may lag landline systems.
Weighing these disadvantages against the many benefits of VoIP helps determine suitability for a given business situation.
Should You Make a Switch to VoIP?
With the many advanced features and business benefits VoIP offers, many companies are considering migrating from traditional landline phone services.
However, VoIP has potential drawbacks to weigh as well. Below are key factors businesses should evaluate when deciding if now is the right time to make the switch to VoIP.
1. Cost Savings
The most compelling reason to transition to VoIP is the significant cost savings – typically 30-50% savings per month of traditional landline bills.
VoIP eliminates per-minute charges and provides unlimited local and long-distance calling for a low flat monthly fee.
If your business makes frequent long-distance calls, these savings add up substantially for a year.
However, some small businesses with very low call volumes may not save much each month. Calculate your potential savings based on current usage to see if the numbers make financial sense.
2. Advanced Features
VoIP includes a deep roster of advanced calling features like auto attendants, call forwarding, conferencing, voicemail to email, and more.
These capabilities may help your business appear more professional and streamline communication workflows.
Evaluate which built-in features would provide the most business value, and whether it is worth switching to gain access to them.
For businesses that currently pay additional fees for premium calling features, VoIP can provide them bundled at no extra cost.
3. Infrastructure Readiness
Since VoIP fully relies on an internet connection, assessing your infrastructure readiness is critical before leaping.
Determine if your current internet speeds and network equipment (routers, switches, Wi-Fi) are robust enough to deliver reliable call quality.
Also, evaluate options for providing redundancy and power backup to VoIP hardware.
If your infrastructure needs significant upgrades to support VoIP, it may be better to wait. But for businesses with modern internet access and networks, technical readiness makes the transition easy.
4. On-Premises vs. Cloud
Will you deploy VoIP on-premises with servers on-site, or use a hosted VoIP provider in the cloud?
Cloud solutions involve little to no upfront hardware costs, and allow scaling lines easily as business needs change. But on-prem allows fuller control and customization.
Cloud VoIP makes sense for most small businesses, but larger organizations may still prefer an on-prem solution.
Consider management resources for maintaining infrastructure as well.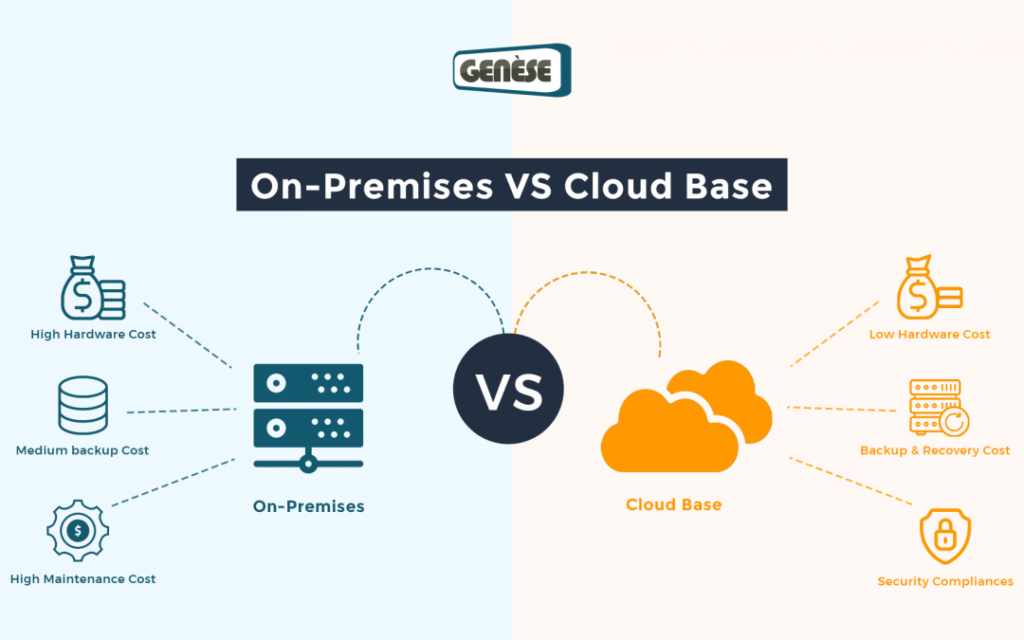 5. Current Business Landscape
Consider your current business conditions before switching phone systems. If undergoing rapid growth or frequent changes, a VoIP system can provide the agility needed to scale up and adapt quickly.
But if business operations are stable, there may be less urgency to migrate.
Transitioning during a busy period or major initiative like an office move may not be advisable either. Assess your landscape.
By weighing cost savings, features needs, infrastructure readiness, deployment models, and current business factors, organizations can make an informed decision on whether now is the opportune time to upgrade to VoIP.
In many cases, the switch makes excellent business sense – but thorough evaluation helps avoid a premature or disruptive transition.
Best VoIP Providers
1. RingCentral
Overview:
RingCentral is one of the leading cloud-based business phone systems and unified communications providers.
Founded in 1999, it serves over 400,000 businesses worldwide.
Features:
HD Voice – Provides clear audio quality using wideband audio codecs.
Automatic Call Recording – Records inbound and outbound calls for quality assurance.
iPhone & Android Apps – Make and receive calls from your mobile device.
SMS – Send and receive text messages from your business line.
Video Conferencing – Host HD video meetings with screen sharing.
Pricing & Plans:
RingCentral has several pricing tiers based on the number of users and features needed. Plans start at $19.99 per user per month for the Essentials plan. The Premium plan is $34.99 per user per month. Custom quotes are available for large enterprises.
Why to Pick:
RingCentral is a top choice for its robust features, great call quality, and easy-to-use interface across desktop and mobile. Its plans are also quite affordable.
2. Nextiva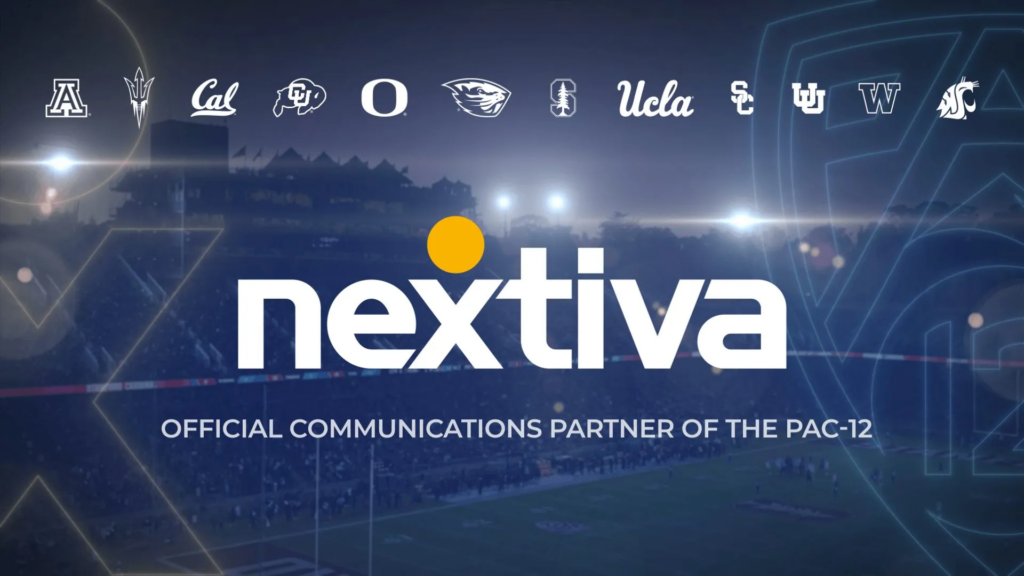 Overview:
Nextiva is a leading business VoIP provider located in Arizona. Founded in 2006, they serve over 150,000 customers globally.
Features:
Call Management – Sophisticated call routing, monitoring, and reporting.
NextOS – Intuitive online platform to manage communications.
Analytics – Powerful, real-time analytics and insights.
Team Presence – View availability of colleagues.
Integrations – Connect with popular business apps.
Pricing & Plans:
Nextiva offers several plans starting at $20 per user per month for Nextiva Office Pro. Mid-range plans like Nextiva Office Enterprise are $30 per user per month. They also offer custom quotes.
Why to Pick:
Nextiva is a great choice for SMBs and enterprises looking for a reliable, feature-rich VoIP phone system with excellent analytics. Their customer service is also top-notch.
3. Vonage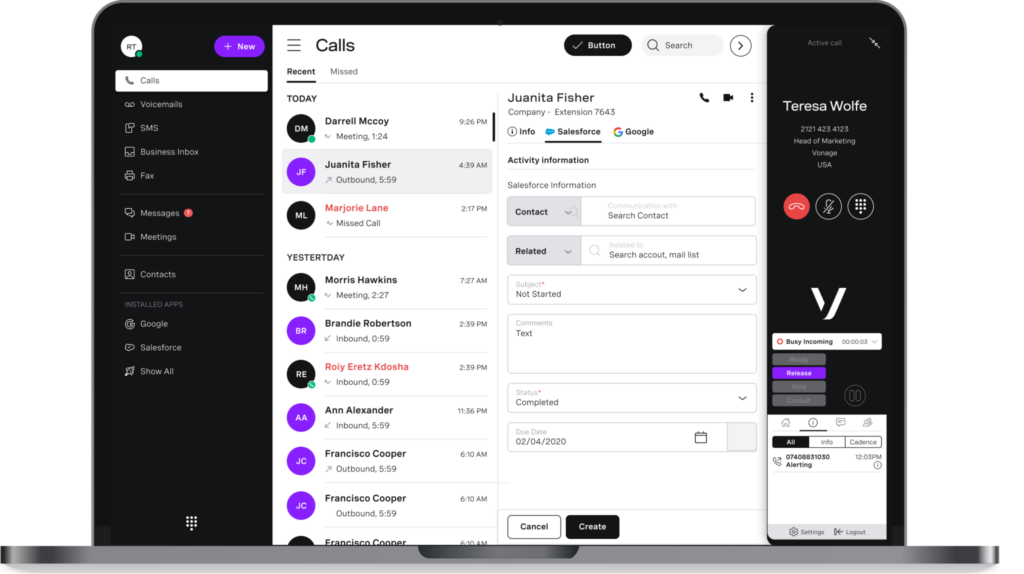 Overview:
Vonage is a publicly traded global provider of cloud communications services for businesses. Founded in 2001, they serve over 1 million business users worldwide.
Features:
Drag & Drop Call Flows – Visual editor to customize call flows.
Integrations – Connect with business apps like Salesforce and Office365.
Vonage Mobile App – Make calls and send texts from mobile devices.
Visual Voicemail – Voicemail with transcriptions and email alerts.
Auto-Receptionist – Route calls to the right people without a human receptionist.
Pricing & Plans:
Vonage Business plans start at $19.99 per month per line for Mobile and Desktop plans. Their mid-tier Premium plan is $29.99 per month per line. Enterprise pricing requires custom quotes.
Why to Pick:
Vonage is a great option for growing businesses wanting an easy-to-use cloud phone system with BYOD flexibility and visual call management features. Their pricing is also competitive.
4. Ooma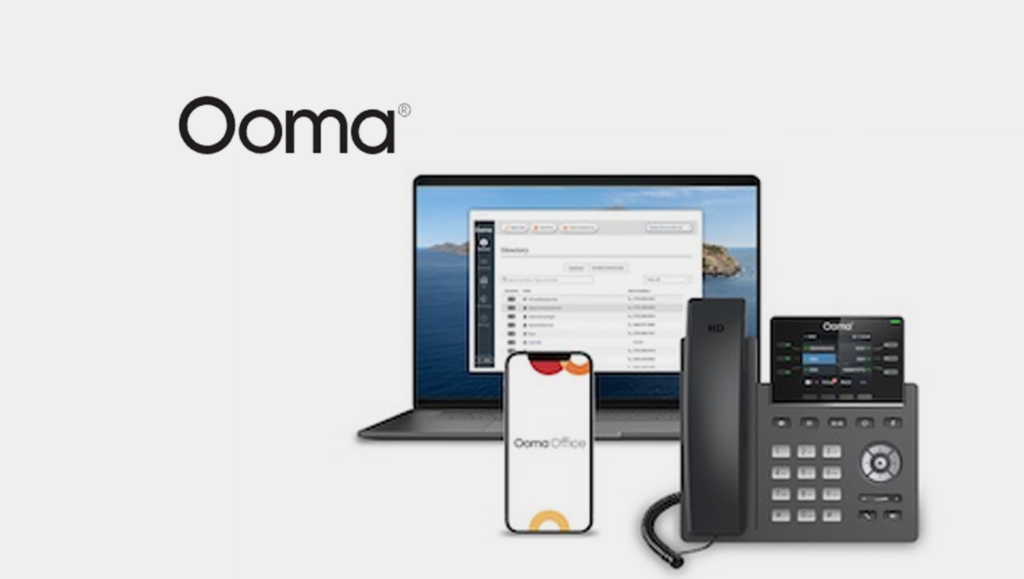 Overview:
Ooma Office is a cloud phone service designed specifically for small businesses. Headquartered in Sunnyvale, California, Ooma serves over 1 million users.
Features:
Mobile App – Make and receive calls from iOS and Android devices.
Enhanced Call Blocking – Blacklist knew robocalls and get alerts.
Ooma Premier – Get a dedicated account manager and other premium features.
Ooma Desktop Phones – High-quality Ooma Telo desk phones are available.
Number Porting – Keep your existing business phone number.
Pricing & Plans:
Ooma Office starts at $19.95 per user per month. Ooma Office Pro is $24.95 per user monthly and includes premium features like call recording. No contracts are required.
Why to Pick:
Ooma is one of the most affordable and transparent VoIP providers that offers excellent call quality and features designed specifically for small business needs.
5. 8×8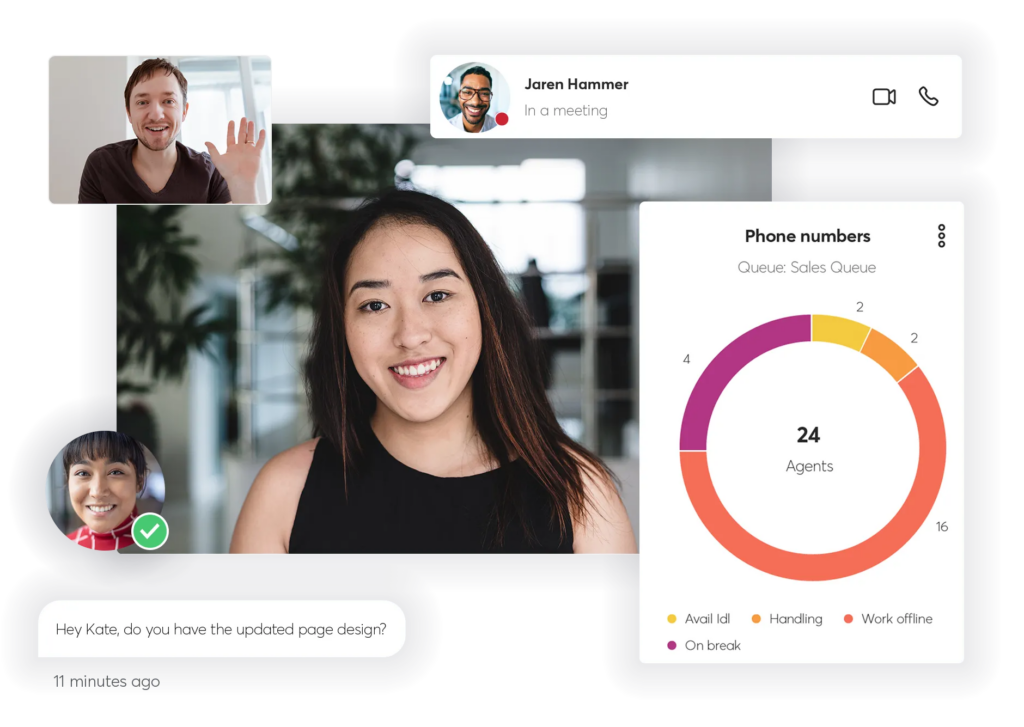 Overview:
8×8 is a leading cloud communications company providing VoIP, video conferencing, contact center, and other services. Founded in 1987, they have over 1 million business users worldwide.
Features:
Virtual Office – Unified communications with video meetings.
Contact Center – Sophisticated omnichannel contact center software.
Voice Intelligence – Real-time speech analytics for calls.
Integrations – Connect with top business apps.
Global Coverage – Number provisioning in over 50 countries.
Pricing & Plans:
8×8 X Series usage plans start at $25 per user per month for the X2 plan. The X4 plan is $45 per user monthly. Custom enterprise pricing is available.
Why to Pick:
8×8 is ideal for larger businesses wanting a full-featured, global business phone system with an integrated contact center, meetings, and analytics. Reliable and flexible.
Frequently Asked Questions (FAQ)
Ques 1: What are the main advantages of VoIP phone systems?
Ans: VoIP provides substantial cost savings, advanced features, mobility, flexibility, scalability, and built-in analytics.
Ques 2: What should I evaluate before switching to VoIP?
Ans: Assess cost savings, features needs, infrastructure readiness, deployment models, and current business landscape before migrating to VoIP.
Ques 3: Does VoIP work during power outages?
Ans: No, VoIP requires power so phones will not work during an outage unless backed up by a UPS system.
Ques 4: Is call quality with VoIP as reliable as landlines?
Ans: VoIP call quality can be impacted by network congestion. Proper QoS configuration helps ensure reliable call quality.
Ques 5: How does VoIP 911 service compare to landlines?
Ans: Basic VoIP may lack automatic location data on 911 calls. E911 provides parity but requires additional configuration.